Trolling for War with Russia
                        Verse of the Day
Daniel 12:9-10 And he said, Go thy way, Daniel: for the words are closed up and sealed till the time of the end. Many shall be purified, and made white, and tried; but the wicked shall do wickedly: and none of the wicked shall understand; but the wise shall understand.
Commentary
There is more and more rhetoric from all over about war coming. Are we sleep-walking into WW3? There is little in the mainstream media about this, but NATO is talking about the Ukraine, and taking away the part that is under Russian control! This type of rhetoric is happening all of the time, but the mass of the people have no idea.
I will keep you on the cutting edge of events as they unfold.
Stay focused on the coming of the Lord Jesus no matter what happens.
May the Holy God of Israel bless and protect you.
1 Thessalonians 5:3-6 For when they shall say, Peace and safety; then sudden destruction cometh upon them, as travail upon a woman with child; and they shall not escape. (4) But ye, brethren, are not in darkness, that that day should overtake you as a thief. (5) Ye are all the children of light, and the children of the day: we are not of the night, nor of darkness. (6) Therefore let us not sleep, as do others; but let us watch and be sober.
World War 3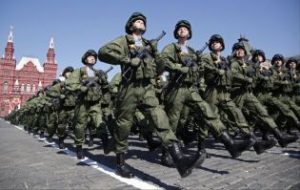 Trolling for War with Russia 06/21/16  As I report on events leading up to WW3, I wonder if I am day dreaming? The mainstream media is not reporting what is happening but the information is there for all to see! There was just a dog fight over Syria between US and Russian jets!
NATO is having a conference about about driving Russia out of the Ukraine! NATO is playing war games on Russia's border, and all the time, Putin states he will fight NATO! He said Russia would use nukes if needed. He has his military 100% ready for war, and yet there is nothing in the media about this!
Are we sleeping waking into WW3, or is this all just empty rhetoric with no meaning? This is all simply bizarre.
Putin and the Russians are not to be fooled with, especially with Obama as our president. What a match up it would be, with a real leader like Putin facing off against Obama. This is simply frightening for America and for our military.
"Some 50 State Department officials have signed a memo calling on President Obama to launch air and missile strikes on the Damascus regime of Bashar Assad.
A "judicious use of stand-off and air weapons," they claim, "would undergird and drive a more focused and hard-nosed U.S.-led diplomatic process."
In brief, to strengthen the hand of our diplomats and show we mean business, we should start bombing and killing Syrian soldiers.
Yet Syria has not attacked us. And Congress has not declared war on Syria, or authorized an attack. Where do these State hawks think President Obama gets the authority to launch a war on Syria?
Does State consider the Constitution to be purely advisory when it grants Congress the sole power to declare war? Was not waging aggressive war the principal charge against the Nazis at Nuremberg?
If U.S. bombs and missiles rain down on Damascus, to the cheers of the C-Street Pattons, what do we do if Bashar Assad's allies Iran and Hezbollah retaliate with Benghazi-type attacks on U.S. diplomats across the Middle East? What do we do if Syrian missiles and Russian planes starting shooting down U.S. planes?
Go to war with Hezbollah, Iran and Russia?"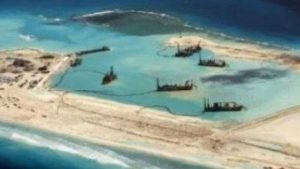 US calls on China, rivals to be calm when sea ruling issued 06/22/16  This is more pressure building toward WW3. The rhetoric is now constant, and it both with Russia and China. The thought of war is terrible, but it is unimaginable with Obama as president.
"China has said it would not recognize any arbitration decision despite calls by several Asian and Western governments for it to respect international law. Some fear Beijing may take a harder stance and take provocative actions if it comes under pressure from outside, including by the United States, to comply with an adversarial ruling.
In a harsh attack on U.S. policies in Asia, the flagship newspaper of China's ruling Communist Party on Wednesday accused Washington of seeking to turn the South China Sea "into a powder keg" and warned it not to underestimate China's determination to defend its territorial claims.
The People's Daily cited recent combined exercises by two Navy aircraft carrier strike groups off the coast of the Philippines as a sign of U.S. hegemony and said Washington has made a mistake in seeking to intimidate China."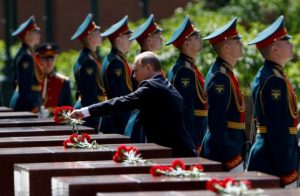 Putin says Russia must strengthen as 'aggressive' NATO approaches 06/22/16  This is the latest in the rhetoric leading up to WW3.
"Russia must boost its combat readiness in response to NATO's "aggressive actions" near Russia's borders, President Vladimir Putin said on Wednesday.
Addressing parliament on the 75th anniversary of Nazi Germany's attack on the Soviet Union, Putin berated the West for being unwilling to build "a modern, non-bloc collective security system" with Russia.
"Russia is open to discuss this crucial issue and has more than once shown its readiness for dialogue," he said. "But, just as it happened on the eve of World War Two, we do not see a positive reaction in response."
"On the contrary, NATO is strengthening its aggressive rhetoric and its aggressive actions near our borders. In these conditions, we are duty-bound to pay special attention to solving the task of strengthening the combat readiness of our country."
The U.S.-led military alliance is increasing its defenses in Poland and the three Baltic nations of Estonia, Latvia and Lithuania, as part of a wider deterrent that it hopes will discourage Russia from any repetition of its annexation of Ukraine's Crimea in 2014.
Russia sees NATO's deterrence plans as hostile.
Drawing historic parallels with the 1930s, Putin said humanity now faced a danger of failing to withstand the fast-spreading threat of terrorism, just as it once failed to unite against the rising power of Nazi Germany."
Natural Disasters – Drought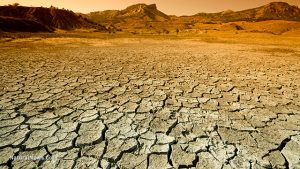 Water reservoir near Las Vegas reaches catastrophic low… entire city may be turned to ghost town in just a few years 06/22/16  It looks like the judgments on California are earthquakes and fires while Las Vegas is suffering from drought. What will happen to the millions of refugees as they flee the curses that are settling on some of the sin centers of America?
Leviticus 18:24-25  Defile not ye yourselves in any of these things: for in all these the nations are defiled which I cast out before you: And the land is defiled: therefore I do visit the iniquity thereof upon it, and the land itself vomiteth out her inhabitants.

"While it may seem impossible and unthinkable, the fact is if current drought trends continue the "city of lights" may soon turn into a former metropolis of entertainment.

If you've never heard of Lake Mead, it is the water reservoir that feeds Las Vegas, gambling capital of the nation. And its quickly being drained after years of punishing drought that have nothing to do with "global warming" or "man-caused climate change" and everything to do with normal changing patterns of weather.

Lake Mead is America's largest reservoir, and a month ago Zero Hedge reported that at the time officials were already considering emergency conservation measures that would have to be imposed on both Nevada and parts of Arizona. The lake had fallen to record low levels since it was filled in the 1930s, which is putting its 2 million residents at risk and threatening a 40-million-visitor-per-year entertainment trade that is the city's life blood."
Earthquakes and Volcanoes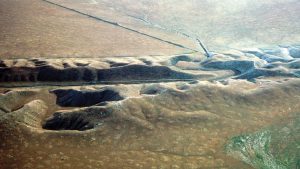 'Seismic strain': Land around the San Andreas fault is rising and sinking, new earthquake research shows 06/22/16  This is yet more evidence that the "big one" is building and coming to California.
I firmly believe that when the San Andreas fault ruptures, we will be able to connect the timing with some sinful event happening in California or the nation.
"For the first time, scientists have produced a computer image showing huge sections of California rising and sinking around the San Andreas fault.

The vertical movement is the result of seismic strain that will be ultimately released in a large earthquake.

The San Andreas fault is California's longest earthquake fault, and one of the state's most dangerous. Scientists have long expected that parts of California are rising — and other parts sinking — around the fault in a way that is ongoing, very subtle and extremely slow.

Such vertical movement makes a lot of sense. California sits on the border of two gigantic tectonic plates — the Pacific and North American — that are constantly grinding past each other.

But actually observing how California's landscape is rising and falling from seismic strain has been an elusive goal, until now.

In a study published in the journal Nature Geoscience on Monday, scientists found that much of the Los Angeles Basin, Orange County, San Diego County and the Bakersfield area are sinking 2 to 3 millimeters a year — a couple of penny-widths annually. By contrast, Santa Barbara and San Luis Obispo counties, and a large portion of San Bernardino County, are rising at the same rate."
Pro-Life – Obama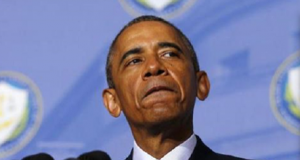 Obama Administration Forces California Churches to Pay for Abortions 06/22/16  Whatever is evil Obama flocks to it! He really is "a man of sin!"
Psalm 127:3  Lo, children are an heritage of the LORD: and the fruit of the womb is his reward.

"Churches in California are officially subject to an onerous state regulation that requires them to pay for abortions, thanks to a ruling by the Obama administration.
The troubling situation began in 2014 when the California Department of Managed Health Care reclassified abortion as a "basic health service" under the Affordable Care Act and ordered all insurance plans in the state to begin covering surgical abortions immediately. Even churches are not exempt from funding abortions.
The churches filed a lawsuit against the regulation last October, and it has been moving through the courts.
They also asked the Obama administration to uphold the Weldon Amendment — federal law that protects conscience rights. But, today, the HHS Office of Civil Rights released the results of its investigation into the California abortion mandate, stating it found no violation and is closing its investigation of the complaints without further action.
OCR's decision is based on a flawed reading of the Weldon amendment. They argue that the Weldon amendment only protects health insurance plans, and not the purchasers of such plans, and state that the insurance companies have not complained.
To say that a previously existing plan that excluded abortion must be discontinued is discriminatory against the life-affirming abortion-free plan. Whether the insurance company objects or not, the mandate is discriminatory."
Homosexuality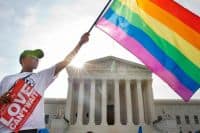 Gallup: 3.9% of U.S. Adults Are LGBT, and 0.4% of U.S. Adults Are Married to a Same-Sex Spouse 06/22/16 
"The proportion of same-sex, cohabiting couples who are married has increased from 38 percent to 49 percent in the year since the U.S. Supreme Court legalized same-sex marriage nationwide, but more than half (51 percent) of same-sex, cohabiting couples are not married, according to a new Gallup poll.
Gallup estimates that approximately 123,000 same-sex marriages have taken place since the June 26, 2015 Obergefell v. Hodges decision.
The same survey estimates that 3.9 perent of U.S. adults are lesbian, gay, bisexual or transgender, and 0.4 percent of U.S. adults are married to a same-sex spouse.
"These figures can be used to estimate there are approximately 981,000 U.S. adults in a same-sex marriage, and thus, 491,000 same-sex marriages in the U.S. That latter estimate is up from roughly 368,000 a year ago," the survey said."
As the EU Has Done to Israel – France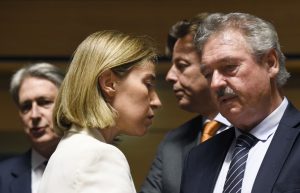 Israel blasts Europe's 'colonialist' peace initiative 06/22/16  What I noticed is that France is now leading the charge to divide Israel and Jerusalem. This nation just took it upon itself to interfere with God's prophetic plan for Israel.
I fully expect that what France is attempting to do with Israel, God is going to lay on France. France is trying to force Israel to deal with Muslim terrorists, so watch Muslim terrorism explode in France. Watch the Lord turn Paris over to the Muslims, just as the French want Jerusalem turned over to the Muslims.
France and the EU are out of time with the Lord. When the Lord is finished with France, Paris might be called Paristan!
"The EU's 28 foreign ministers on Tuesday endorsed France's plan to hold an international peace conference in Paris to advance the stalled peace process. Israel has repeatedly rejected the French initiative, arguing that it hardens Palestinian negotiating positions and thus distances peace.
Nahshon said the union was unqualified to deal with the Israeli-Palestinian conflict as long as it struggled to properly address its own woes.
"They have no credibility whatsoever if they deal with this conflict without dealing with the major issues that are far more important to Europe and the world, starting with the Syrian civil war, and challenges that Europe itself is facing, such as Brexit, immigration and Islamic terror," he said."
Jihad – America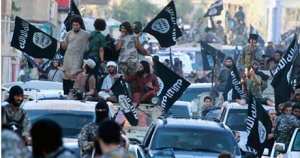 Anatomy of the terror threat: Files show hundreds of US plots, refugee connection 06/22/16  There is no doubt that Obama, Hillary and the Hard Left crowd really do hate America. They love Islam, and they are working overtime to get as many Muslims here as possible, without caring about the terrorism they bring.
They are like a fifth column in our midst and are in a real sense promoting treason. Obama and his crowd are real judgment on America.
"Newly obtained congressional data shows hundreds of terror plots have been stopped in the U.S. since 9/11 – mostly involving foreign-born suspects, including dozens of refugees.
The files are sure to inflame the debate over the Obama administration's push to admit thousands more refugees from Syria and elsewhere, a proposal Donald Trump has vehemently opposed on the 2016 campaign trail.
"[T]hese data make clear that the United States not only lacks the ability to properly screen individuals prior to their arrival, but also that our nation has an unprecedented assimilation problem," Sens. Jeff Sessions, R-Ala., and Ted Cruz, R-Texas, told President Obama in a June 14 letter, obtained by FoxNews.com.
While the June 12 massacre at an Orlando gay nightclub marked the deadliest terror attack on U.S. soil since 2001, the data shows America has been facing a steady stream of plots. For the period September 2001 through 2014, data shows the U.S. successfully prosecuted 580 individuals for terrorism and terror-related cases. Further, since early 2014, at least 131 individuals were identified as being implicated in terror.
Across both those groups, the senators reported that at least 40 people initially admitted to the U.S. as refugees later were convicted or implicated in terror cases.
Among the 580 convicted, they said, at least 380 were foreign-born. The top countries of origin were Pakistan, Lebanon and Somalia, as well as the Palestinian territories."
Job 31:3

 Is not destruction to the wicked? and a strange punishment to the workers of iniquity?