Trump and Pence to address Israelis
Verse of the Day
Zechariah 12:6 In that day will I make the governors of Judah like an hearth of fire among the wood, and like a torch of fire in a sheaf; and they shall devour all the people round about, on the right hand and on the left: and Jerusalem shall be inhabited again in her own place, even in Jerusalem.
Commentary
This is very exciting because Trump is going to stand with Israel against the United Nations. The event will take place in Jerusalem! This is so exciting and it gives me real hope that Trump is going to win because God's blessings are on this event. This event by Trump could be a game changer!
May the Holy God of Israel bless and protect you.
Psalm 122:6 Pray for the peace of Jerusalem: they shall prosper that love thee.
American Politics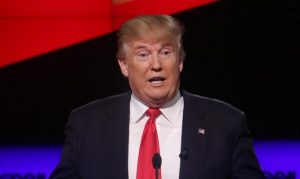 Trump and Pence to address Israelis 10/20/16 
Genesis 12:3 And I will bless them that bless thee, and curse him that curseth thee: and in thee shall all families of the earth be blessed.

"The Republican party will hold a major campaign rally near the Temple Mount next Wednesday, October 26, two weeks before the presidential election, Republicans Overseas Israel has announced.
The event will be held under the title "Strengthening Jerusalem" with the goal of delivering a message, in light of UNESCO's resolution ignoring the Jewish connection to Jerusalem, that the party is unified behind the need to maintain the unity of Jerusalem and avoid political involvement when it comes to the city's historic identity.
The event will include speeches to be broadcast live via video of Republican presidential candidate Donald Trump, and his running mate Mike Pence.
The first part of the rally will be formal and be devoted to the support for Jerusalem, and the second part will include the political speeches."
Wikileaks: Huma Abedin Sought Advice from Senior Campaign Staff Before Hillary Dinner with Soros 10/18/16 There was never any doubt in my mind that Hillary was in league with Soros. They are both so evil, with the same agenda to destroy America, that they had to work together.
They are really a perfect evil match right down to killing babies in the womb.
"Hours before Hillary Clinton dined with George Soros, members of Clinton's inner circle debated how to handle an anticipated request from the notorious billionaire. Longtime Hillary handler Huma Abedin forwarded an invitation for Hillary to attend a December 2014 fundraiser in Soros' New York home for the Soros-backed group America Votes to Robby Mook and John Podesta.
The email exchange from October 2014 is included in the Wikileaks release (Podesta Email 15201) and shows the campaign preparing for the dinner between Hillary and Soros. The thread highlights the lengths the campaign was willing to go "to make Soros happy."
"She is having dinner with George Soros tonight," Abedin explained to Mook and Podesta. "Do you know much about America Votes? As Greg Speed explained to me, they are the coordinated campaign for various outside groups. Soros is a big supporter of the group and hes going to ask her tonight if she will come to a fundraiser for them at his house in December. Thoughts?"
I Think My dogs's a Democrat! 10/07/16  I'm sure that he supports Hillary!
World War 3
Russia to respond to any new US sanctions with 'painful' measures – deputy FM 10/20/16  Under his delusion, Obama thinks that he can bully Putin when Putin is openly talking about war with the USA!
Obama stripped the power away from America and now he tries to act like a tough guy! He really is in a delusion.
"Moscow will find response measures that would be "painful" for Washington if the US decides to continue toughening its sanctions against Russia, Deputy Foreign Minister Sergey Ryabkov told Russian MPs.
"If the US opts to further toughen sanctions in defiance of common sense and in disregard of its experience that has already been quite painful for them, then we will find measures in our toolbox that will have a painful impact, particularly in terms of America's positioning in the world," Ryabkov told the deputies of the Russian State Duma, ahead of a vote on a bill suspending the Russian-American deal on reprocessing weapons-grade plutonium.
The Russian deputy foreign minister also said that the US continues to issue threats "on a daily basis" concerning the imposition of new sanctions against Russia "under various pretexts." He added that 281 Russian legal entities and 81 officials, including a number of high-ranking figures, are now on the US sanctions list."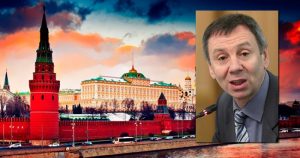 Kremlin Insider: 'War Might Begin Even Before U.S. Elections' 1018/16 
As you read what I am posting, please seek the Lord about what to do as WW3 is bearing down on us. Obama is weak-minded, while Putin is not going to back down. Obama lives in a Hard Left delusion and might think that Putin is bluffing, which he is not.
This tension may cool down, but if it does it is just for a short time. Seek the Lord about food and supplies. There is nothing wrong with storing supplies, because you never know when a disaster might hit.
You DO NOT want to be at the mercy of this government if war hits.
Proverbs 6:6-8 Go to the ant, thou sluggard; consider her ways, and be wise: Which having no guide, overseer, or ruler, Provideth her meat in the summer, and gathereth her food in the harvest.

"A Kremlin insider has warned that war with the United States could break out "even before the November elections in the U.S.," urging citizens to stockpile food.
Sergei Markov, a member of the Civic Chamber, a Moscow-based state institution, told the Daily Beast, "These are the most serious tensions between Moscow and Washington in decades….the war might begin even before the November elections in the U.S."
"I personally plan to stock 200 cans of pork to be ready for a potential war crisis," Markov added, "and I advise everybody to do the same."
Markov's warning should probably be treated seriously given that he is known to have "close ties to (the) Kremlin".
As we previously reported, Russian citizens have been stockpiling food and essential supplies for months as paranoia about a major conflict escalates."
World War 3/ North Korea
North Korea warns UK to stay out of military drills 10/18/16  NK threatened Britain over supporting US and South Korean war games this November. It seems that both Koreas are openly talking about imminent war! The talk of war builds all time with no let up. Where will WW3 start?
"North Korea has said it is "close to the brink of war" with its southern neighbor – and Britain has been warned to stay out of the fight.
The regime's foreign affairs representative for northern Europe, Pak Yun Sik, was speaking after the UK announced it would take part in joint military drills with South Korea and the US.
The war games will be played out in November as a training exercise in case there is ever a need for real thing in the region.
Mr Pak said angrily: "The situation on the Korean peninsula is close to the brink of war because of endless military exercises by American and South Korean forces targeting us.
"Now, Britain has decided to send its Typhoon fighter jets to take part in joint US-South Korean military drills, in the south of Korea, from 4 to 10 November."
Hard Left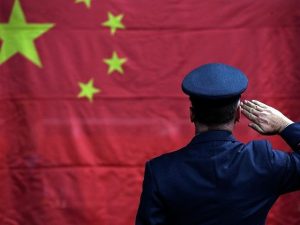 China Tells Citizens to Report Parents Who 'Lure' Kids into Religion 10/18/16  If Hillary wins and finishes the Hard Left takeover, this is exactly what is going to happen in America. To the Fascists, government is God, and they will destroy all who do not submit to Caesar!
If you go along with Caesar's agenda, they will tolerate you. But, if you act according to the Bible instead of to them, they will move to destroy you.
This is coming to America if God does not intervene. The groundwork is already there as revealed by Hillary's emails targeting Catholics and Evangelical Christians.
Psalm 2:1-3 Why do the heathen rage, and the people imagine a vain thing? The kings of the earth set themselves, and the rulers take counsel together, against the LORD, and against his anointed, saying, Let us break their bands asunder, and cast away their cords from us.

"In a new set of education rules, the Chinese Communist Party is urging citizens to spy on their neighbors and report parents who raise their children in a religious faith or have them attend religious services.
In the northwestern region of Xinjiang, the government released the new education norms on Wednesday, with special emphasis on religious formation, according to the U.S.-based human rights group China Aid.
The new rules, which will go into effect on November 1, stipulate that parents cannot "organize, lure or force minors into attending religious activities," or force them to wear religious dress or symbols. Moreover, they cannot even "tolerate" that children attend "underground scripture studies."
If parents are seen to be encouraging religion, "any group or person has the right to stop these kinds of behaviors and report them to the public security authorities," the norms state."
Islam
Erasing the West 10/20/16  The entire West is collapsing from Islamic pressure. They are denying the Temple Mount ever existed! The West is being led by cowards.
The only bright spot is Trump, who on 10/26 is going to Israel and will stand in Jerusalem and declare this city belongs to Israel! May God greatly bless him for doing this!
Matthew 24:1 And Jesus went out, and departed from the temple: and his disciples came to him for to shew him the buildings of the temple. And Jesus said unto them, See ye not all these things? verily I say unto you, There shall not be left here one stone upon another, that shall not be thrown down.

"The UNESCO vote seems clearly a response to the expansionist, jihadist aspirations of members of the OIC who sponsored it: Algeria, Egypt, Lebanon, Morocco, Oman, Qatar and Sudan.
Some analysts consider a vote to abstain to be a victory for Israel, but for Spain, Greece, France, Sweden, Slovenia, and Italy it was blatant appeasement and fear of their own often-violent Muslim minorities: "Please, please, don't blow up our capital cities. We will reject Jewish and Christian history and pretend Jesus chased the money changers from the steps of Montmartre."
UNESCO's Director General Irina Bokova had already announced her opposition to the resolution, a position for which she received death threats.
Having demonstrable historical fact, such as Jewish patrimony on the Temple Mount in Jerusalem, subject to the whims of the UN, in which, as the late Abba Eban said, Arabs could muster a majority to decide the sun rises in the West, is not a positive proposition.
The question remains how to convince nations in the West to stand for themselves in the face of Islamists committed to replacing them."
Why 150 Islamic Leaders Are Calling for This Christian Woman's Hanging 10/15/16  This is real sharia law- all the woman did was to give a public testimony for Jesus Christ.
"About 150 top Muslim clerics (muftis) from the radical Islamist group Sunni Tehreek issued a statement which demanded that the government hang Asia Bibi and all other prisoners of blasphemy laws, and demanded a speedy trial of all cases still pending. They also issued a verbal decree that all those who might rescue those accused of blasphemy or who assist in trying to rescue them should be killed."
"After more than seven years in prison, the first Pakistani Christian woman to be sentenced to death for blasphemy has had her Supreme Court appeal delayed, amidst renewed Islamist calls for her to die.
Aasiya Noreen, commonly known as Asia Bibi, in prison since the summer of 2009, was arrested for allegedly insulting Islam's prophet when she offered water to a Muslim co-worker."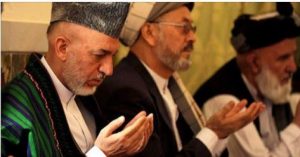 Not a Single Christian Church Left in Afghanistan, Says State Department 10/17/16  This is just like Saudi Arabia, where there is no open freedom of religion.
Afghanistan is now just like Muhammad wanted a country to be. These same-thinking Muslims are allowed to freely enter into America! This is all part of the planned destruction of America.
"There is not a single, public Christian church left in Afghanistan, according to the U.S. State Department.
This reflects the state of religious freedom in that country ten years after the United States first invaded it and overthrew its Islamist Taliban regime.
"The government's level of respect for religious freedom in law and in practice declined during the reporting period, particularly for Christian groups and individuals," reads the State Department report.
"Negative societal opinions and suspicion of Christian activities led to targeting of Christian groups and individuals, including Muslim converts to Christianity," said the report. "The lack of government responsiveness and protection for these groups and individuals contributed to the deterioration of religious freedom."

Psalm 37:4  Delight thyself also in the LORD: and he shall give thee the desires of thine heart.