Trump Has Discovered Why Deep State Is Desperate To Stop Him
Verse of the Day
Luke 12:3  Therefore whatsoever ye have spoken in darkness shall be heard in the light; and that which ye have spoken in the ear in closets shall be proclaimed upon the housetops.
Commentary
It appears that President Trump is about to go on the offensive against the Democrats and the Deep State. It looks like incredible information is going to be released next week.
It has to do with massive spying by Obama on 100,000's of Americans and the murder of Democratic staffer Seth Rich. He was the murdered young man who had given Wikileaks information on the Democratic Party. There is more information about to come out, but that is hidden for now. As this information is released, I will get it to you.
May the Holy God of Israel bless and protect you.
Colossians 3:1-4 If ye then be risen with Christ, seek those things which are above, where Christ sitteth on the right hand of God. (2) Set your affection on things above, not on things on the earth. (3) For ye are dead, and your life is hid with Christ in God. (4) When Christ, who is our life, shall appear, then shall ye also appear with him in glory.
American Politics
Trump Has Discovered Why Deep State Is Desperate To Stop Him 05/27/17
Pedophilia
Prominent Democratic Leader, Bill de Blasio Staffer Arrested on Child Pornography Charges 05/26/17  Wow, this comes right after Anthony Weiner pleading guilty to molesting young girls. I wonder if this case is a spinoff from the Weiner case? I hope there is more come. We have been praying that the Lord will bring down the pedophiles and especially any ring of them. This is a big part of draining the swamp.
Luke 17:2  It were better for him that a millstone were hanged about his neck, and he cast into the sea, than that he should offend one of these little ones.

"Police arrested a prominent Democratic leader and staff member for New York City Mayor Bill de Blasio on child pornography charges, according to the New York Post.
On Friday, the Post said that court documents stated that Jacob Schwartz allegedly kept thousands of photos and nearly one hundred videos on a laptop depicting horrifying acts with "young nude females between the approximate ages of 6 months and 16, engaging in sexual conduct… on an adult male."
Schwartz, 29, faces charges of "possession of a sexual performance by a child and promoting a sexual performance by a child," according to the New York Daily News."
American Politics/ Islam
Tillerson declines to host Ramadan event at State Department 05/28/17  This is really great news because it blocks the Muslims from the State Department. It is a really good message to the Muslims that we no longer are giving you special attention. Now the President has to designate the Muslim Brotherhood as a terrorist organization. This would be a huge set-back to the Muslim presentation in America!
Ephesians 5:11  And have no fellowship with the unfruitful works of darkness, but rather reprove them.

"Secretary of State Rex Tillerson has declined a request to host an event to mark Islam's holy month of Ramadan, two U.S. officials said, apparently breaking with a bipartisan tradition in place with few exceptions for nearly 20 years.
Since 1999, Republican and Democratic secretaries of state have nearly always hosted either an iftar dinner to break the day's fast during Ramadan or a reception marking the Eid al-Fitr holiday at the end of the month, at the State Department.
Tillerson turned down a request from the State Department's Office of Religion and Global Affairs to host an Eid al-Fitr reception as part of Ramadan celebrations, said two U.S. officials who declined to be identified because they were not authorized to speak publicly.
According to an April 6 memo seen by Reuters, the office – which typically initiates such events – recommended that Tillerson hold an Eid al-Fitr reception.
His rejection of the request suggests there are no plans this year for any high-profile Ramadan function at the State Department. The month of fasting and prayer for Muslims gets under way in many countries on Saturday."
World War 3/ Science: Fire from Heaven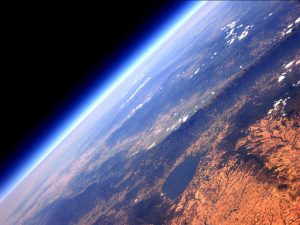 U.S. Military Warns 'Space Is Now a Warfighting Domain' 05/27/17  This is a good article about space being a battleground. It is very possible that Revelation 13 talks about war from space.
Revelation 13:12-13 And he exerciseth all the power of the first beast before him, and causeth the earth and them which dwell therein to worship the first beast, whose deadly wound was healed. (13) And he doeth great wonders, so that he maketh fire come down from heaven on the earth in the sight of men,

"The U.S. Air Force considers "maintaining space superiority" one of its "core missions," high-ranking American military officials told lawmakers Wednesday, warning that "space is now a warfighting domain."
In jointly written testimony submitted to the Senate Armed Services Subcommittee on Strategic Forces Wednesday, top officials in charge of America's military space program told lawmakers:
For decades the United States has enjoyed unimpeded freedom of action in space. This benign environment allowed us to operate satellites for intelligence collection, missile warning, weather monitoring, communications, and precision positioning, navigation, and timing in support of all military operations for all of the services, without thinking about how to protect these systems. That environment no longer exists. Space will be contested in any conflict…
Clearly, freedom to operate in space is not guaranteed. In fact, space is now a warfighting domain, similar to the more familiar air, land, and maritime domains our men and women are fighting in today. We must ensure the reliability of our current systems and we must modernize. Our modernization will focus on our ability to deter potential adversaries, and to fight in a contested, degraded, and operationally limited environment should deterrence fail."
Hard Left
Why Leftists Submit to Terror: Mass Stockholm syndrome explained 05/27/17  I really enjoyed listening to the interview of Dr. Saad. I gained more understanding of what happens to people when the Lord turns them over to a reprobate mind.
"Behavioral scientist Gad Saad explains how leftists have contracted Ostrich Parasitic Syndrome – the most dangerous mental virus in the world."
Romans 1:28  And even as they did not like to retain God in their knowledge, God gave them over to a reprobate mind, to do those things which are not convenient;
Hard Left/ Anarchy – Civil War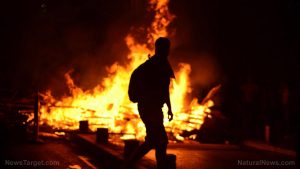 America's universities have become training camps for violent left-wing extremism 05/27/17  I have been saying for a long time that within the heart of the Hard Left is the spirit of the French Revolution, and this is where the reprobate mind is taking us. These are very dangerous people and in the end they will resort to violence. They simply hate anything connected with God and his word.
Right now it is the college campuses that are the epicenter of this coming civil war. What is ironic is that the professors have created these "Frankensteins" on campus, and I believe they first will destroy the college campuses because all that is in their minds is destruction. They also will destroy the Hard Left cities!
Revelation 17:15  And he saith unto me, The waters which thou sawest, where the whore sitteth, are peoples, and multitudes, and nations, and tongues. And the ten horns which thou sawest upon the beast, these shall hate the whore, and shall make her desolate and naked, and shall eat her flesh, and burn her with fire. For God hath put in their hearts to fulfil his will, and to agree, and give their kingdom unto the beast, until the words of God shall be fulfilled.

"Over the last decade or so, we've all watch in horror as America's universities have been turned into what can now clearly be called extremism training camps for left-wing fascists. Instead of teaching students to be responsible adults with critical thinking skills, colleges and universities now focus on obedience training coupled with deeply-ingrained hatred, intolerance and violence toward those who have opposing points of view.
Just yesterday, a professor of philosophy at Diablo Valley College, near UC Berkeley, was arrested for allegedly attacking Trump supporters with a bike lock, crushing the skull of one man and causing him to bleed profusely (see video below). This is the new "tolerance" of the college campus Left, where professors don black masks and attempt to murder political opponents by wielding kinetic weapons like something right out of the Bronze Age.
Fascinatingly, it turns out that the identity of the attacker never would have been revealed without the efforts of 4chan, which has quite literally become more effective than your local police department in conducting detailed investigations. (Seriously, 4chan is a force to be reckoned with, and they nailed it on this issue. Rock on, 4chan!)"
Hard Left/ Transgendered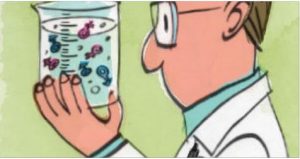 Minnesota Mom Loses Court Battle Against Gov't Agencies Giving Son Hormone Treatment to Become Girl 0527/17  Once again, it is a federal judge acting lawless because he is a Hard Left reprobate and thus, above the law. He can make law or ignore the law. The laws they are making through these decisions always are against God and America. The reprobate mind ALWAYS leads to destruction, and I believe that the Hard Left reprobate mind is the most destructive force on earth. It is worse than Islam because at least Islam has a bottom with Sharia law. The reprobate mind is extremely dangerous, especially when the person becomes a judge or holds any position of power.
Romans 8:7  Because the carnal mind is enmity against God: for it is not subject to the law of God, neither indeed can be.

"A federal judge has dismissed a lawsuit filed by a Minnesota mother against her teenage child along with school officials and healthcare providers on the grounds that they violated her parental rights by treating her son with a hormone therapy to start transitioning into a girl even though he hadn't been granted court approval to be legally emancipated from his parents.
Senior U.S. District Judge Paul A. Magnuson dismissed the suit this week, saying Anmarie Calgaro's claim was "meritless," according to the StarTribune.
Calgaro filed the suit, with the help of lawyers from the Thomas More Society last November, against St. Louis County, the St. Louis County School District, the county's Health and Human Services, Fairview Health Services and Park Nicollet Health Services, accusing the parties of usurping her parental rights by granting her 17-year-old son de-facto emancipation from his mother even though a court never awarded his son legal emancipation. Her son will turn 18 this summer.
The lawsuit challenged a state law that allows minors to access medical care and procedures without their parent's consent.
Although the emancipation has no legal standing in court and the St. Louis County District Court ruled in January that the child could not even change his legal name without parental permission, the school district, the department of health and human services and the medical providers all treated Calgaro's son as if he was legally emancipated from his mother and wouldn't give Calgaro any access to his records or decision-making ability in regards to his health or education."
Hard Left/ Christianity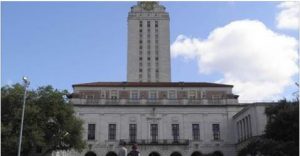 College Freshmen Abandon Religion at 'Skyrocketing' Rate 05/27/17  This shows the shallowness of the faith of the kids going into college. The colleges are now spiritual death traps because they are designed to attack the Christian faith. Many of the Hard Left professors aim to destroy the faith of the students because these professors have reprobate minds and hate anything connected to God. The campuses are now real spiritual battlegrounds which have been turned over to satan because the church, for the most part, is on the sidelines just watching.
Romans 8:7  Because the carnal mind is enmity against God: for it is not subject to the law of God, neither indeed can be.

"Analysis of religious affiliation trends among American college first-year students has found that the number of those who do not belong to a religion, or the "nones," has skyrocketed in the past three decades.
Allen Downey, professor of Computer Science at Olin College in Needham, Massachusetts, wrote in an article for Scientific American on Thursday that he analyzed numbers from the Cooperative Institutional Research Program's 2016 Freshman survey, which revealed the dramatic rise in "nones."
The survey, based on data from 137,000 first-time students at 184 colleges and universities in the U.S., showed that college students with no religious affiliation were only at 10 percent in 1986, but have now tripled, rising up to 31 percent in 2016.
Meanwhile, students attending religious services dropped from 85 percent to 69 percent in the same time period.
"These trends provide a shapshot of the current generation of young adults; they also provide a preview of rapid secularization in the U.S. over the next 30 years," Downey wrote."
Religious question sparks controversy at Akin 8th grade graduation 05/27/17  The Constitution does not prevent prayer and Bible reading in public schools. This was all made up by the Supreme Court of Sin to get the Lord out of American society. The Lord is out of the schools, so now homosexuality and Islam are in.
"The small Franklin County community of Akin doesn't even have a post office, but this week's controversy over an eighth grade salutatory speech has plummeted it into the media spotlight. What would have been a speech heard by about a hundred is now near trending on social media.
Like most area schools, students, usually class presidents, valedictorians and salutatorians, submit their prepared graduation speeches to school officials for approval prior to the ceremony.
When Akin Grade School salutatorian Seth Clark submitted his speech, it contained references to "God-like forgiveness" as well as a quote from the Bible. School officials, reacting to a complaint from a local citizen, decided Seth would not be allowed to deliver the address.
Although she cannot comment on student matters due to federal and state privacy laws, Akin Superintendent and Principal Kelly Clark did release a prepared statement to the newspaper.
"As a public school, it is our duty to educate students, regardless of how different they or their beliefs may be," the statement says. "While students are welcome to pray or pursue their faith without disrupting school or infringing upon the rights of others, the United States Constitution prohibits the school district from incorporating such activities as part of school-sponsored events, and when the context causes a captive audience to listen or compels other students to participate."
North Korea/ Christianity
North Korea's Kim Jong Un Is Terrified of Christianity 05/27/17  This article gives good insight into what is going on inside NK and why Kim so hates Christianity. The word of God frees your mind, while he wants to enslave all of his peoples' minds.
2 Corinthians 3:17 Now the Lord is that Spirit: and where the Spirit of the Lord is, there is liberty.

"Scarlatoiu, who is also the executive director of the Committee for Human Rights in North Korea, said that one of the largest reasons why the Kim regime has a disdain for Christianity is because of its threat to the regime's ability to control information.
"North Korea today is a post-communist, post industrial, kleptocratic dynasty that holds an absolute monopoly over political power at home. This is not a criminal kleptocratic cartel, this is an absolute monopoly. There are no competitors inside the country," he said. "The only competitor is, on the one hand, Christianity. And on the other hand, free, prosperous, democratic Republic of Korea [South Korea]."
"[Christianity] offers an alternative set of beliefs, an alternative way of life, a way of life that does not tolerate tyranny," he continued. "The North Korean regime fears Christianity because it offers a venue for the exchange of ideas. Remember, this regime has maintained its power through information control, through an absolute overwhelming level of coercion, control, surveillance and punishment that is executed by 270,000 agents in three eternal security agencies — a vast network of informers."
Open Doors USA has ranked North Korea as the No. 1 worst country in the world when it comes to the persecution of Christians for 16 years in a row on its World Watch List."

 2 Timothy 4:8 Henceforth there is laid up for me a crown of righteousness, which the Lord, the righteous judge, shall give me at that day: and not to me only, but unto all them also that love his appearing.