Trump to Netanyahu: I will recognize Jerusalem as Israel's united capital
Verse of the Day
 Zechariah 12:6 In that day will I make the governors of Judah like an hearth of fire among the wood, and like a torch of fire in a sheaf; and they shall devour all the people round about, on the right hand and on the left: and Jerusalem shall be inhabited again in her own place, even in Jerusalem.

Commentary
I feel stronger that God is going to put Trump in office because God still needs America to help Israel in the coming wars with Islam. Trump will be a strong ally of Israel and help the nation in the coming all-out Middle East war. He wants to recognize Jerusalem as the capital, which should bring a blessing from the Lord because this lines up with his word.
If Hillary is elected, it is the sign that God is finished with America and the final judgment has arrived. This election is life or death for America.
May the Holy God of Israel bless and protect you.
Luke 21:24 And they shall fall by the edge of the sword, and shall be led away captive into all nations: and Jerusalem shall be trodden down of the Gentiles, until the times of the Gentiles be fulfilled.
Israel/ Jerusalem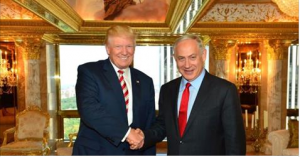 Trump to Netanyahu: I will recognize Jerusalem as Israel's united capital 09/25/16 
Psalm 122:6  Pray for the peace of Jerusalem: they shall prosper that love thee.

"Trump hosted Israel's prime minister privately in his gilded Trump Tower apartment on Sunday morning for nearly an hour and a half, where they discussed "at length Israel's successful experience with a security fence," which Trump has cited as a model for his proposed US border wall with Mexico, the campaign said.
They also discussed "the nuclear deal with Iran, the battle against ISIS and many other regional security concerns."
Under a Trump presidency, the United States will "finally accept the longstanding congressional mandate to recognize Jerusalem as the undivided capital of the State of Israel," according to his campaign's description of the meeting, which was closed to the press.
Israeli officials said that Netanyahu thanked Trump for his friendship and support of the Jewish state."
Hard Left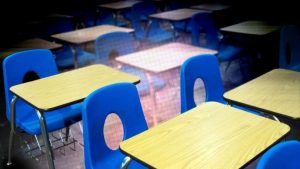 White students denounced as 'racists,' 'white supremacists' by classmates 09/25/16  The divide is happening really quickly. To the Hard Left mind, if you are not a Hard Left liberal, then you are a racist. The worst thing that the Hard Left can call someone is a racist. When they do that in their mind, the discussion is over and they won't listen to you.
This is going to turn really ugly real soon on the college campuses. I can see many of the colleges unable to continue because of the strife that will turn violent. It might be a good thing if these colleges close down because they spew the Hard Left nonsense.
"Thursday night, the University of Kansas YAF asked students who supported "safe spaces" to debate the topic, politely, with several young conservative KU YAF members. The event, called "Stand with Me" was in response to a video (and poem!) posted by transgender student Micha Cox, who claimed to have been harassed and berated as she was walking across campus.
YAF had anticipated some protests, but what they got was a complete meltdown, clearly inspired by Trigglypuff. A group of social justice warriors invaded the meeting, screaming obscenities, verbally abusing the YAF students, calling them "racist" and "white supremacist," lecturing students about their "white privilege" and even berating the students for holding the event."
The "Virtuous" New Nazis 09/27/16  Right now Europe's attitude toward the Jews is exactly what it was like in 1938. This was immediately prior to the start of WW2.
The attitudes of people in Europe are hardening against the Jews and Israel. The Jews are no longer safe in Europe. Can WW3 be far off?
Obadiah 1:15 For the day of the LORD is near upon all the heathen: as thou hast done, it shall be done unto thee: thy reward shall return upon thine own head.

"Meet the packs of new Nazis, posing as Righteousness and Virtue, pursuing new exterminationist policies against Israel and, right after that, the Jews.
"In Nazi Germany," noted Brendan O'Neill in the Wall Street Journal, "it was all the rage to make one's town Judenfrei."
"Now a new fashion is sweeping Europe: to make one's town or city what we might call 'Zionistfrei' — free of the products and culture of the Jewish state. Across the Continent, cities and towns are declaring themselves 'Israel-free zones,' insulating their citizens from Israeli produce and culture. It has ugly echoes of what happened 70 years ago."
The Nazis said "kauft nicht bei Juden": do not buy from Jews. The slogan of these new racists is "kauft nicht beim Judenstaat": do not buy from the Jewish State. The Nazis repeated "Geh nach Palästina, du Jud": Go to Palestine, you Jew. Racists in Europe shout "Jews out of Palestine!"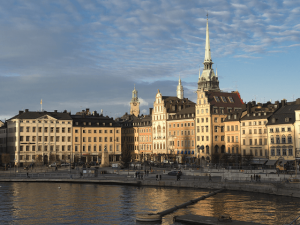 World Bank Chief: Sweden Should Create Independent Migrant State Where Laws Don't Apply 09/26/16  The New World Order is not even trying to hide its plans to destroy Europe followed by America. They created the problem with the Muslim invaders, and now their solution is create an independent Muslim state within Sweden! From this state, the Muslims can centralize power and move out to conquer the rest of Sweden!
They just love Islam. It is all out in the open!
"Sweden could solve their migrant problem by creating a new state-within-a-state where national laws don't apply and sending thousands of migrants and so-called refugees there, the incoming chief economist of the influential World Bank has said.
Paul Romer, director of New York University's Stern School of Business Urbanisation Project, made the remarks about his unusual approach to Sweden's migrant crisis this week in an interview with the national newspaper Dagens Nyhter. Suggesting the zone could model itself on British Hong Kong, the senior economist said it could bring enormous benefit at no cost to the taxpayer.
Explaining his plan, the economist said: "The refugee issue is a huge problem, but there are possible solutions. Sweden, a sparsely populated country, could rent out a land area the size of Hong Kong."
Islam – Plan for America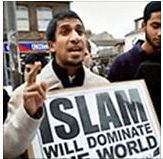 4 Stages of Islamic Conquest 09/26/16  This is a real good and clear teaching. There is a video that goes with the article which is also very good. Islam is God's judgment on a nation.
Psalm 144:15  Happy is that people, that is in such a case: yea, happy is that people, whose God is the LORD.

STAGE 1: INFILTRATION
Muslims begin moving to non-Muslim countries in increasing numbers and the beginning of cultural conflicts are visible, though often subtle.
First migration wave to non-Muslim "host" country.
Appeal for humanitarian tolerance from the host society.
Attempts to portray Islam as a peaceful & Muslims as victims of misunderstanding and racism (even though Islam is not a 'race').
High Muslim birth rate in host country increase Muslim population.
Mosques used to spread Islam and dislike of host country & culture.
Calls to criminalize "Islamophobia" as a hate crime.
Threatened legal action for perceived discrimination.
Offers of "interfaith dialogue" to indoctrinate non-Muslims.
How many nations are suffering from Islamic infiltration? One? A handful? Nearly every nation? The Islamic 'leadership" of the Muslim Brotherhood and others wish to dissolve each nation's sovereignty and replace it with the global imposition of Islamic sharia law. Sharia law, based on the koran, sira and hadith, condemns liberty and forbids equality and is inconsistent with the laws of all Western nations. As the author and historian Serge Trifkovic states:"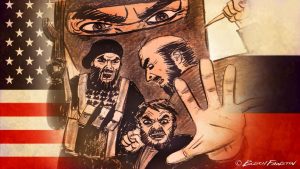 RUSSIA AND THE WEST'S INSANE SYRIAN WAR 09/26/16  This is a really good article showing the insanity of the Russian and US involvement in the Syrian war. In the end, either the Sunnis or Shiites win and they both hate us, so what is the difference! Syria will not survive this war and, according to the Bible, it is totally destroyed in war with Israel.
"Russia and the West are fighting to decide whether Syria will be run by Sunni Islamists backed by Saudi Arabia or Shiite Islamists backed by Iran. This insane civil war has burned up countless lives, not to mention plenty of dollars, rubles, euros and pounds. The only certain winners of this war, once the dust has settled, will chant "Allahu Akbar" and call for the death of the infidels.
Sadly this is nothing new. Russia got the PLO started before Bill Clinton decided to become its sugar daddy. Smuggling weapons to the Mujahedeen to fight the Russians got us into Afghanistan. Except these days it's the Russians who, through the Iranians, are funneling weapons to the locals to fight us. Between us and the Russians, we've put wagonloads of weapons into the hands of Jihadis in Iraq and Syria. The consequences will be felt in Moscow, New York, London and Paris."
Mall shooting suspect had blog with picture of ISIS leader 09/26/16  Yet another terrorist attack tied into ISIS. Watch for the media say he was mentally deranged and that it was not tied into Islam.
Proverbs 8:36  But he that sinneth against me wrongeth his own soul: all they that hate me love death.

"The Turkish immigrant accused of gunning down five people at a Washington mall smirked at his first court appearance Monday even as reports revealed he had a blog with photo posts of ISIS leader Abu Bakr al-Baghdadi and Iranian Supreme Leader Ayatollah Khamenei.
Accused shooter Arcan Cetin, smirking slightly and wearing a blue, collared shirt, appeared for his first court appearance late Monday morning. Charged with five counts of premeditated murder, Cetin was held on $2 million bail. He only spoke twice, both times to answer "yes, your honor" to a judge's question."
God's Final Warning
Flip Benham at a City Council Meeting 07/20/16
This is an amazing video (07/20/16). Watch Flip Benham a preacher from Charlotte warn the city council of God's judgment for changing his law about transgendered and homosexuality!
Wow, just two months later the riots hit the city!
Jude 1:7  Even as Sodom and Gomorrha, and the cities about them in like manner, giving themselves over to fornication, and going after strange flesh, are set forth for an example, suffering the vengeance of eternal fire.
World War 3
Russia accused of supporting 'barbarism' over Syrian conflict 09/25/16  I get upset when reading about the US and Russia trading verbal blows over Syria. It is frightening to think of Obama going toe-to-toe with Putin.
I don't believe anything Obama says about anything. He has zero credibility, and the thought of war with Russia and Obama as the the Commander is also frightening.
Could Obama start a war with Putin to interfere with the coming election? How about Hillary being too ill to continue and the US at war with Russia! These people are so evil that they would do anything to stay in power, even start wars. Just think of Obama attacking Libya for no reason and getting rid of Gaddafi. This resulted in ISIS gaining control of the country.
"The US accused Russia on Sunday of supporting "barbarism" over the bombing of the Syrian city of Aleppo as the west stepped up diplomatic pressure on Moscow.
Accusing Russia of supporting a Syrian regime offensive that has derailed a ceasefire agreement negotiated between Washington and Moscow, Samantha Power, US ambassador to the UN, said Russian and Syrian forces were "laying waste to what is left of an iconic Middle Eastern city".
In a blistering speech to an emergency UN Security Council meeting, Ms Power said: "Instead of pursuing peace, Russia and Assad make war."
While Moscow was likely to argue that it was pursuing terrorists in Syria, she said that "Russia is espousing fiction". "What Russia is sponsoring and doing is not counterterrorism; it is barbarism," she added."
Financial Armageddon
Global debt climbs towards fresh high as companies and countries keep on borrowing 09/26/16  There is no end in sight for the massive debt spiral the world economy is in. I watch the economy every day and only post what keeps you up to date. This debt bubble is going to break, but when, is the question? It will break in God's perfect timing.
"Global debt issuance is on course to hit a record high in 2016 as figures showed sales this year topped $5 trillion (£3.9 trillion) at the end of September.
Debt issuance rose to $5.02 trillion in the nine months to September 22, according to Dealogic, putting 2016 on course to beat the all-time high of $6.6 trillion recorded in 2006.
Record low interest rates have encouraged countries and companies to issue debt as central banks around the world try to stimulate growth.
The data also showed corporate issuance of investment-grade debt reached a record high of $1.54 trillion since the start of the year, up from $1.41 trillion in the same period a year earlier."
John 8:32  And ye shall know the truth, and the truth shall make you free.