Trump victory is a win for the little guy over the elite
                      Verse of the Day
Proverbs 29:2 When the righteous are in authority, the people rejoice: but when the wicked beareth rule, the people mourn.
Commentary
The Lord gets all the credit for this political victory over an actual attempted satanic takeover of America. We need to thank Julian Assange and Wikileaks for revealing the depth of satanism surround Hillary. Americans went from judgment under satanism to life under the Lord Jesus Christ. There is now hope for the nation and that righteous laws will be passed. We need to overturn the Supreme Court about marriage and move to save as many babies as possible.
What this election tells me is that God is not finished with America, but he is going to use the nation as a direct help to Israel. The Lord will use America in his prophetic plan for the nation of Israel. I think we are going to witness awesome and exciting events in the not too far future. God is going to use Israel to break the back of Islam, and the USA might be part of this.
We are forever thankful to the Lord for moving in a mighty way to save America.
May the Holy God of Israel bless and protect you.
2 Chronicles 7:14 If my people, which are called by my name, shall humble themselves, and pray, and seek my face, and turn from their wicked ways; then will I hear from heaven, and will forgive their sin, and will heal their land.
American Politics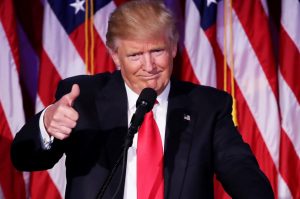 Trump victory is a win for the little guy over the elite 11/09/16  This is an historic election. God has heard our prayers. It is like when the children of Israel cried to the Lord for deliverance when the massive Moabite army invaded the land to kill all of the Jews. God heard their prayers and saved them! I will post more later!
"And so this is how the Obama era of Hope & Change really ends. With the world turned upside down, and with President Obama having to pass the baton to Donald Trump.
That is going to be one helluva inauguration.
Trump stands today as the greatest disrupter in modern politics, the winner of the biggest upset imaginable, but for most of the campaign, he was not even the best argument for his own candidacy. That distinction belonged to the millions upon millions of everyday Americans who found in him the bare-knuckled brawler they were desperately seeking."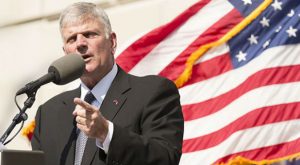 Franklin Graham: Donald Trump Has Changed 11/08/16   A number of church leaders said they prayed with Trump to receive the Lord as his Savor and he responded. He has been prayed over by many pastors and he thanked them. Maybe God really is working in his life.
"But in a recent media interview, he came pretty close to doing just that, urging millennial voters to "hold their nose" and vote, saying Republican presidential nominee Donald Trump is a changed man. His comments, excerpted below, were pretty transparent:
… You may have to hold your nose and vote. I have people that say, "Well I don't like Donald Trump, I don't like what he says." Well I don't like what he said either, I promise I don't like it. But those are things that he said 11 years ago, not something that he said today. I think Donald Trump has changed. I think God is working on his heart and in his life. But people have to make up their own mind …
Now we have a chance to make a change in this nation and I would encourage Millennials, I would encourage Christians to vote, but pray before you vote. I'm not going to tell you how to vote but you pray and ask God what you should do but vote."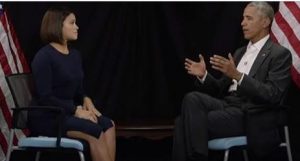 President Obama Just Promoted Voter Fraud 11/08/16  The entire executive branch of America is corrupt. Obama and Clinton are criminals.
"In a recent "interview" with Hollywood actress Gina Rodriguez, who refers to illegal immigrants as "undocumented citizens," President Barack Obama unleashed perhaps the most jaw-dropping statement of the 2016 presidential election cycle.
Rodriguez initiated the moment by asking:
Many of the millennials, Dreamers, undocumented citizens—and I call them citizens because they contribute to this country—are fearful of voting. So if I vote, will immigration know where I live? Will they come for my family and deport us?
The president responded by saying:
This is not true. And the reason is—first of all, when you vote, you are a citizen yourself, and there is not a situation where the voting rolls somehow are transferred over and people start investigating, et cetera. The sanctity of the vote is strictly confidential in terms of who you voted for.
In other words, if you're not a citizen of the U.S., go ahead and vote. No one will try to verify that your vote was cast legally."
American Politics/ Israel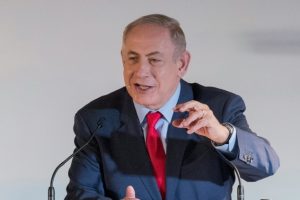 Trump invites Netanyahu to the US at 'the first possible opportunity' just hours after the Israeli PM called the president-elect a 'true friend' 11/09/16  This is getting better and better with Israel. In the coming Middle East war, I think that the Lord just might use Trump to protect Israel's back.
Genesis 12:3  And I will bless them that bless thee, and curse him that curseth thee: and in thee shall all families of the earth be blessed.
"Benjamin Netanyahu welcomed Donald Trump as new American president
'I look forward to working with him to advance security,' Israeli leader said
His Education Minister said it marked the end of idea of Palestinian state
Many Western leaders have congratulated reality TV star on the victory"
Netanyahu sees U.S.-Israel ties "reaching new heights" after Trump victory 11/09/16 
This is so good. May God lift the curse over America for what Obama and Clinton did to Israel. May God use America to be a blessing to God's prophetic people Israel.
Psalm 122:6  Pray for the peace of Jerusalem: they shall prosper that love thee.
"Prime Minister Benjamin Netanyahu expressed confidence on Wednesday that he and newly elected U.S. President Donald Trump can work together to bring U.S.-Israeli relations to "new heights".
In a statement congratulating the Republican candidate, Netanyahu said: "President-elect Trump is a true friend of the State of Israel, and I look forward to working with him to advance security, stability and peace in our region."
"I am confident that President-elect Trump and I will continue to strengthen the unique alliance between our two countries and bring it to ever greater heights," said the right-wing leader, who has had a rocky relationship with outgoing Democratic President Barack Obama."
American Politics/ Islam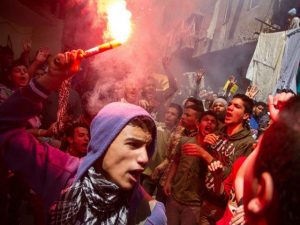 Egyptian MP: Trump's Election Means 'Dark Days for Muslim Brotherhood' 11/09/16  What an indictment of Obama! The Egyptians know the Muslim Brotherhood is a terrorist group, yet both Obama and Clinton seemed to "love" them!
Maybe now that Clinton was defeated, we can have good relations with Egypt. We also need the Brotherhood out of the the US government and out of America.
"An Egyptian lawmaker celebrated Donald Trump's victory in Tuesday's U.S. presidential elections as "a strong message against Islamists."
Mustafa Juneidi said he was sure Trump was going to win, and said that "dark days are awaiting the Muslim Brotherhood and their allies."
He also said that Egypt's relations with the US "will improve, as Trump already named President [Abdel Fatah] Sisi as a hero and a strong ally who was shunned by the Obama Administration."
He further said that Trump's victory signals the victory of social media over the mainstream media that was biased in Hillary Clinton's favor. "Trump's election means that people no longer believe what the media tells them."
'Americans have just screwed the world yet again': Horror and fear strikes the Muslim world as Trump wins after months of anti-Islamic rhetoric 11/09/16  The Muslims are terrorizing the world including non-Muslims in their own countries. I hope that Trump's election will help the Europeans stand against the Muslims overrunning their countries.
What a victory as America can now stand up to the horrors of Islam spreading into our nation.
"Horror and fear swept through Muslim countries after Donald Trump was confirmed as President of the Unites States after months of anti-Islamic rhetoric.
The Republican made his most controversial remarks about Islam in December last year, sparking anger among the world's 1.5billion followers of Islam when he called for a ban on Muslims entering the U.S. after a mass shooting in California.
Muslims across Asia were struggling this morning to accept the news the populist candidate will take office in the White House, saying that ISIS would be happy he won the presidency race.
'Americans have just screwed the world yet again,' said Syed Tashfin Chowdhury, a Bangladeshi who has several close friends in the US.
Thousands in the country watched in shock as the results rolled in and Facebook lit up with horrified reactions.
'I'm very afraid, will there be more wars? Will America attack Muslim countries again?' asked Indonesian activist Alijah Diete as Donald Trump edged closer to a shock victory in the US election."
American Politics/ Hard Left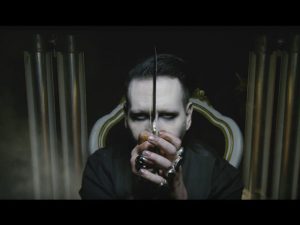 Trump Murdered in Marilyn Manson Music Video (Content Warning) 11/09/16  Please do not think that this involves some isolated kook. Murder and violence are in the heart of the reprobate-minded person. Just because Trump won, it does not mean that we are now safe in America. The Hard Left is seething and will not give up. These are dangerous people and they easily can be directed into violence.
Please also see my [Georgann Ryan's] article on Aleister Crowley and satanism in the music industry if you haven't already, because Marilyn Manson is discussed briefly within it: The Androgynous, Occult Age of Aleister Crowley: How Deep is the Rabbit Hole and How Did it Begin?
Romans 1:28-31  And even as they did not like to retain God in their knowledge, God gave them over to a reprobate mind, to do those things which are not convenient; Being filled with all unrighteousness, fornication, wickedness, covetousness, maliciousness; full of envy, murder, debate, deceit, malignity; whisperers, Backbiters, haters of God, despiteful, proud, boasters, inventors of evil things, disobedient to parents, Without understanding, covenantbreakers, without natural affection, implacable, unmerciful:

"A music video for a new song by Marilyn Manson released this week sees the rocker ripping pages out of a Bible as he stands over the lifeless body of a man resembling Donald Trump.

"Either way tomorrow goes, the visuals are meant to create contemplation. Because it's obviously bigger than just tomorrow," Manson told the Daily Beast in an interview just hours before Election Day. "It's about the desperate acts of people who believe something that is preached by an unbeliever."

Trump ultimately won Tuesday night's election; Manson had released a sneak preview of the graphic video Tuesday morning."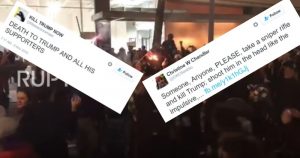 HILLARY SUPPORTERS BURN AMERICAN FLAG, RIOT, THREATEN TO KILL TRUMP AFTER LOSING ELECTION 11/09/16  The Hard Left college students are already rioting and calling for the assassination of President Trump! There was very little in the MSM about this. These are dangerous people and will resort to killing for their agenda.
"Rioting hit the streets of Portland and Oakland as Hillary Clinton supporters reacted badly to Donald Trump's election victory, while death threats against the new president-elect flooded social media.
The irony of the riots is that many pro-Clinton media outlets previously circulated the talking point that Trump supporters would be likely to stage violent unrest after they lost the election.
Twitter was also inundated with death threats, with leftists either hoping for or personally expressing their willingness to carry out Trump's assassination."
World War 3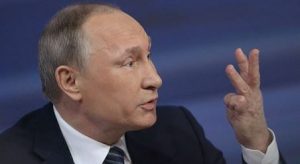 Russia 'ready to do its part' to rebuild US ties with Trump: Putin 11/09/16  Has World War 3 been avoided? It is possible that the war was delayed. It has to come, but maybe we bought some time by God's grace. Who can trust Putin in the long run? This is such an amazing turn of events.
The Lord is so good to get Hillary out of the way with her insane policy in the Middle East and against Russia. If Trump gets us out of Syria, is will reduce a lot of pressure with Putin.
"Russian President Vladimir Putin on Wednesday said Moscow is ready to contribute to rebuilding relations with the United States with Donald Trump as president.
"We have heard the pre-election statements by then-candidate (Trump), which were directed at rebuilding relations between Russia and the US," Putin said during a speech before several ambassadors in the Kremlin.
"We understand that this will not be an easy path considering the unfortunate degradation of relations," he said. "But Russia is ready and wants to restore full-fledged relations with the US."
"We are ready to do our part and do everything to return (US-Russian) relations to the trajectory of development," he said.
"This would be in the interest of Russian and American people and would positively affect the general climate in international relations, considering the special responsibility of Russia and the US for ensuring global stability and security."
Putin earlier became one of the first world leaders to congratulate Trump via a telegram for his surprise triumph over Hillary Clinton."

Jeremiah 29:11  For I know the thoughts that I think toward you, saith the LORD, thoughts of peace, and not of evil, to give you an expected end.