U.S. Army Chief Threatens War With Russia
                     Verse of the Day
Luke 21:9,10 But when ye shall hear of wars and commotions, be not terrified: for these things must first come to pass; but the end is not by and by. Then said he unto them, Nation shall rise against nation, and kingdom against kingdom:
Commentary
I can not remember a US general making threatening statements to destroy Russia and China. It was rather shocking to hear it.  The US general's statement was very clear that he threatened to destroy Russia. Wow, this tension heading toward WW3 is boiling over! When the war starts, there will be no turning back. It could escalate very fast into a nuclear war. Both the Russians and Chinese are preparing their people for war while hardly anything is being said in America.

Putin knows Obama is weak-minded, and he is going to push as far and as hard as he can. The worst nightmare is a war with Russia while Obama is still in office.
With the possibility of war and all the natural disasters hitting America, you should have supplies stored. I do suggest that you store supplies as God leads you.
May the Holy God of Israel bless and protect you.
1 Thess 5:23 And the very God of peace sanctify you wholly; and I pray God your whole spirit and soul and body be preserved blameless unto the coming of our Lord Jesus Christ.
World War 3
U.S. Army Chief Threatens War With Russia 10/05/16  "Army Chief of Staff Gen. Mark Milley warned last night that the United States was ready to "destroy" its enemies in comments that were clearly directed at Russia.
"I want to be clear to those who wish to do us harm….the United States military – despite all of our challenges, despite our [operational] tempo, despite everything we have been doing – we will stop you and we will beat you harder than you have ever been beaten before. Make no mistake about that," said Milley.
The General went on to warn that Russia and other countries had taken advantage of the U.S. being focused on the war on terror.
"Other countries – Russia, Iran, China, North Korea – went to school on us," he said, adding, "They studied our doctrine, our tactics, our equipment, our organization, our training, our leadership. And, in turn, they revised their own doctrines, and they are rapidly modernizing their military today to avoid our strengths in hopes of defeating us at some point in the future."
Direct aggression by US against Damascus to cause 'tectonic shift' in Middle East – Moscow 10/01/16  It appears that Russia believes the US is about to attack the Syrian army to overthrow Assad.
The frightening issue in this is Obama and Kerry leading our government. They are both blinded by the Lord and in reality are fools. Whatever Obama touches is cursed. It is difficult to image Obama taking on Putin.
Isaiah 3:4 And I will give children to be their princes, and babes shall rule over them.

"If the US launches a direct aggression against Damascus and the Syrian Army, it would cause a terrible, tectonic shift not only in the country, but in the entire region," Maria Zakharova said during a talk show, which is to be aired fully later on Saturday and has been cited by RIA.
With no government in Damascus, there will be a power vacuum in Syria, which "so-called moderates, who are, in reality, not moderate at all but just terrorists of all flavors, would fill; and there will be no dealing with them," the diplomat predicted.
"And later it would be aggravated the way it happened in Iraq. We know that [Saddam Hussein's] Iraqi Army became the basis of the Islamic State. Everything that both the [US-led] coalition and Russia are fighting now stems from it," Zakharova said.
Russia and the US are accusing each other over the collapse of the ceasefire which was signed last month, but has failed. The US says Moscow did not do enough to win the trust of rebel forces and to prevent the government of Syrian President Bashar Assad from attacking his opponents. Russia says Washington was incapable of separating 'moderate rebels' from terrorist groups and keeping them in check for the truce to take hold."
A Military Attack on Pakistan Will Lead to India's Worst Nightmare 09/29/16  This is an update since there is a great potential of nuclear war between Pakistan and India. I believe that when WW3 begins, these nations will go to war and nuclear weapons will be used.
"Delhi's decision, in the aftermath of the Uri attack, to 'go on the strategic offensive' against terrorist attacks launched with the support, if not connivance, of the Pakistan government has been noted all over the world. Few commentators had expected any other reaction. But unless it is planned meticulously with a precise definition of its objective and a careful appraisal of the alternatives for achieving it, such a shift is fraught with danger.
Indian TV has been baying for blood, but the goal of the Modi government should not be to 'punish' Pakistan for its sins, but to force it to give up using terrorism as a tool of foreign policy altogether. Such an effort is long overdue, but cannot be made by India alone, for the circumstances of Pakistan's birth ensure that the entire nation will willingly commit suicide rather than bend its knee to India."
Global cost of India-Pakistan nuclear war: 21 million dead, ozone layer destroyed and more 10/01/16 
This is a sobering article about what would happen if nuclear war broke out between these two countries. The potential for nuclear war is very high, and I believe that during WW3 they will use these weapons.
Isaiah 57:20-21 But the wicked are like the troubled sea, when it cannot rest, whose waters cast up mire and dirt. There is no peace, saith my God, to the wicked.

"If India and Pakistan fought a war detonating 100 nuclear warheads (around half of their combined arsenal), each equivalent to a 15-kiloton Hiroshima bomb, more than 21 million people will be directly killed, about half the world's protective ozone layer would be destroyed, and a "nuclear winter" would cripple the monsoons and agriculture worldwide.
As the Indian Army considers armed options, and a member of Parliament (MP) of the ruling Bharatiya Janata Party (BJP) urges a nuclear attack, these projections, made by researchers from three US universities in 2007, are a reminder of the costs of nuclear war.
But the real costs would be higher and not just in India and Pakistan, where the first 21 million people–half the death toll of World War II–would perish within the first week from blast effects, burns and acute radiation, according to the 2007 study by researchers from Rutgers University, University of Colorado-Boulder and University of California, Los Angeles, all in the USA."
The Coming Middle East War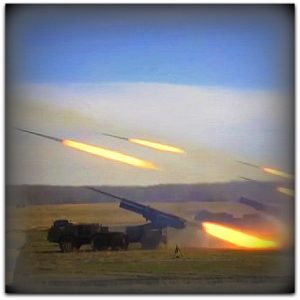 QUIET URGENCY IN FACE OF PROBABLE WAR 09/30/16  This is an update on the coming all-out war between Israel and Hezbollah. When the war is over, Hezbollah will not exist and its name will be blotted out forever.
"Behind the headlines, Israel is quietly concerned about protecting its citizens from an attack just across its northern border with Lebanon. Hezbollah, the so-called "Party of Allah" is known to have at least 150 thousand missiles in its armory. They are all earmarked for the Jewish State.
Under Iran's control, it is virtually certain that the only reason Hezbollah has not yet attacked Israel is because of Syria. Like Hezbollah in Lebanon, that country's President Assad is also a vassal of the Islamic Republic.
Almost all of Tehran's immediate efforts are focused on keeping Assad in power. Accordingly, Hezbollah has been on the ground, shedding blood for a cause that is not its own priority. This sacrifice for its Persian masters is held together by mutual commitment to Israel's destruction."
Gulf may arm rebels now Syria truce is dead: U.S. officials 10/01/16  This is really bizarre. We are fighting terrorists and now they are going to be armed with missiles to shoot down Russian and Syrian jets! What is stopping the terrorists when they are ready from using these missiles against our airliners to advance their terrorism!
What are the Russians going to do if their jets are shot down with these missiles?
Psalm 2:2-4 The kings of the earth set themselves, and the rulers take counsel together, against the LORD, and against his anointed, saying, Let us break their bands asunder, and cast away their cords from us. He that sitteth in the heavens shall laugh: the Lord shall have them in derision.

"The collapse of the latest Syria ceasefire has heightened the possibility that Gulf states might arm Syrian rebels with shoulder-fired missiles to defend themselves against Syrian and Russian warplanes, U.S. officials said on Monday.
Still, the U.S. administration continues to maintain that negotiations are the only way to end the carnage after Russian-backed Syrian forces intensified their bombing of Aleppo, the last major urban area in rebel hands.
The latest U.S. attempt to end Syria's 5-1/2 year civil war was shattered on Sept. 19 when a humanitarian aid convoy was bombed in an attack Washington blamed on Russian aircraft. Moscow denied involvement."
Financial Armageddon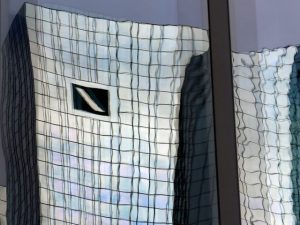 Deutsche Bank May Be on Verge of Lehman Brothers Moment" 09/30/16  I am keeping you on the cutting edge of what is happening because if Deutsche Bank goes under there is no telling what could happen to the world economy.
"The pressure on Deutsche Bank is beginning to spill over into German politics, stirring speculation that Chancellor Angela Merkel's government might be forced to offer support. Deutsche Bank Chief Executive Officer John Cryan told the Bild newspaper this week that government aid was "out of the question." But any taxpayer-funded solution for the bank's troubles would lead to Merkel's downfall, according to the leader of Germany's biggest opposition party.
The International Monetary Fund in June said Deutsche Bank may be the biggest contributor to risk among so-called global systemically important banks. Most analysts still think Deutsche Bank is solvent. But many are wondering: if there's a slim chance it might not be risky, why leave money in there?
That type of lack of confidence in a banks can quickly turn into a Lehman Brothers-type panic run on deposits. Due to the cross-holdings of shared risk between big banks, if one bank gets in trouble, then a contagion can spread quickly to other banks and other nations around the world.
This morning, Bank of China raised a red flag on the country's growing property bubble, according to the South China Morning Post. "A property bubble is the biggest risk for China's economy" as "residential prices in major Chinese cities, from Shanghai to Shenzhen are rising at an annual pace of 30 or 40 percent in 2016, sucking the majority of bank credit into the property market and pushing prices beyond what is affordable for most residents there," said economist Zhou Jingtong, with the state-owned Bank of China.
Markets around the world plummet after shares in Deutsche Bank shed nearly nine percent as clients pull their assets – and the British boss rushes out email to staff to stop panic 09/30  This crisis has the potential to pull down the world economy. The next few weeks will be the big test.
Revelation 22:20 He which testifieth these things saith, Surely I come quickly. Amen. Even so, come, Lord Jesus.
"Shares were indicated down 8.83 percent in Frankfurt on Friday
The immediate cause of Deutsche's crisis is a fine, disputed by Deutsche
Chairman of Deutsche's hedge fund business: 'We have a perception issue'
In July the bank barely scraped through European stress tests
The money markets are 'playing with dynamite' by driving down Deutsche Bank's share price, chief executive of the Berlin stock exchange warned"
Israel/ Jerusalem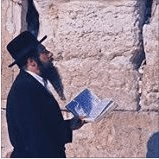 White House corrects location of Jerusalem on day of Peres' funeral 09/30/16  If Trump is elected, he said the US Embassy would be moved to Jerusalem. I sure hope that he wins. Notice how Obama is always on the wrong side of God's word!
Zechariah 12:6 In that day will I make the governors of Judah like an hearth of fire among the wood, and like a torch of fire in a sheaf; and they shall devour all the people round about, on the right hand and on the left: and Jerusalem shall be inhabited again in her own place, even in Jerusalem.

"The administration initially sent out a copy of President Barack Obama's remarks at former Israeli Prime Minister Shimon Peres' funeral in Jerusalem, indicating that the remarks had been given in Jerusalem, Israel. But later Friday afternoon, the press office sent out a correction to the previous email, striking out "Israel" from the header of the transcript."
Earthquakes and Volcanoes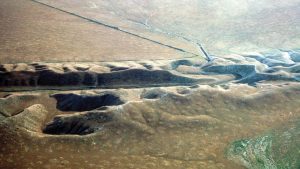 Risk of big earthquake on San Andreas fault rises after quake swarm at Salton Sea 09/30/16  This is yet another article about a major earthquake on the West Coast, and this time it's about the San Andreas Fault.
What happened last Monday was that three 4.0 or greater earthquakes hit at the very bottom of the fault. This is the first time this has happened since earthquake monitoring began in 1932! These three earthquakes mean that a tremendous amount of pressure is building on the San Andreas Fault.
When this fault breaks, it is going to devastate Southern California. I see it as judgment day for California from which the state will never recover.
"The rumbling started Monday morning deep under the Salton Sea. A rapid succession of small earthquakes — three measuring above magnitude 4.0 — began rupturing near Bombay Beach, continuing for more than 24 hours. Before the swarm started to fade, more than 200 earthquakes had been recorded.
The temblors were not felt over a very large area, but they have garnered intense interest — and concern — among seismologists. It marked only the third time since earthquake sensors were installed there in 1932 that the area had seen such a swarm, and this one had more earthquakes than the events of 2001 and 2009.
The quakes occurred in one of California's most seismically complex areas. They hit in a seismic zone just south of where the mighty San Andreas fault ends. It is composed of a web of faults that scientists fear could one day wake up the nearby San Andreas from its long slumber."

Romans 3:18-19 There is no fear of God before their eyes. Now we know that what things soever the law saith, it saith to them who are under the law: that every mouth may be stopped, and all the world may become guilty before God.