UPDATE: The 666 Surveillance System and NWO November 15, 2021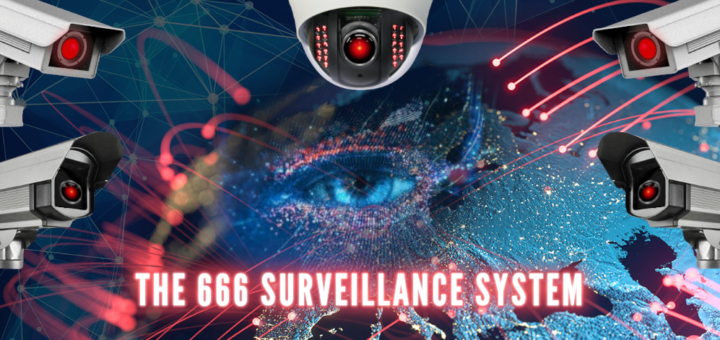 Verse
Revelation 13:16-18 And he causeth all … to receive a mark in their right hand, or in their foreheads:  And that no man might buy or sell, save he that had the mark, or the name of the beast, or the number of his name. Here is wisdom. Let him that hath understanding count the number of the beast: for it is the number of a man; and his number is Six hundred threescore and six (666).
Commentary
This blog post is to update the 666 Surveillance System as it is coming together right before our eyes. It's happening at lightening speed. Bible prophecy is unfolding right before our eyes! What I'm also doing is linking this information to my brochure, The 666 Surveillance System to show how the brochure ties the surveillance system with the Bible!
I also will post articles about the coming Image of the Beast which overlaps with the 666 System along with the "Days of Noah" and the New World Order (NWO). These events are all coinciding and merging together immediately prior to the Second Coming of Jesus Christ! This is Bible prophecy alive before our eyes.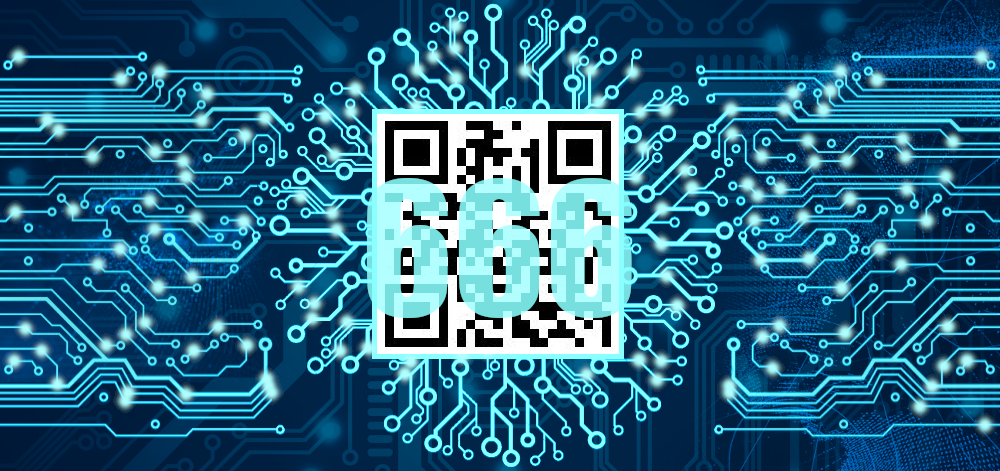 What is behind the NWO!
The Bible is very clear about in the latter days, before the Second Coming of Jesus Christ, there will be a world economic order. The Bible identifies this system as Babylon, which Jesus Christ will destroy at his coming. What is so interesting is the Bible tells us what is the power source behind this Babylonian System. The power comes from satan!
Revelation 18:2 And he cried mightily with a strong voice, saying, Babylon the great is fallen, is fallen, and is become the habitation of devils, and the hold of every foul spirit, and a cage of every unclean and hateful bird. 
We have to realize the inner agents of the NWO and those who are working with them are full of demons. Satan has control of their minds and is using them to fulfill his agenda in his war against God! Satan has promised them power and control through the Mark of the Beast and a form of "eternal life" through transhumanism. In exchange, they are sold out to him by selling their soul. I think all of them are satan worshipers or as the Bible states: "the habitation of devils". In dealing with the NWO, we are engaging the powerful spiritual forces of evil.
The Bible goes on to state who are the great men of the earth: the merchants working with the NWO. It goes on to say these merchants used sorceries to deceive the peoples! The root word for sorceries is drugs!!! Right now the NWO is trying to take down and then over haul the world. It is through Covid 19, a created bio weapon and add all the drugs connected with it, that the NWO is trying to takeover the world! Just look at all the wealth and power of the pharmaceutical industry has over the entire world. And, it's through these merchants with their drugs that massive amounts of Christians will be slain!
From our vantage point right now, we can see this coming. The NWO hates and loathes everyone who believes the Bible and have faith in Jesus Christ the Savior. When Hitler took power over Germany he tried to exterminate all the Jews, so when the NWO takes world power these monsters will try and destroy all the believers in Jesus Christ. They all will met their doom at Christ's Second Coming.
Revelation 23:23…for thy merchants were the great men of the earth; for by thy sorceries were all nations deceived. (24) And in her was found the blood of prophets, and of saints, and of all that were slain upon the earth.
The 666 Surveillance System articles (The New World Order)

NEW POSTS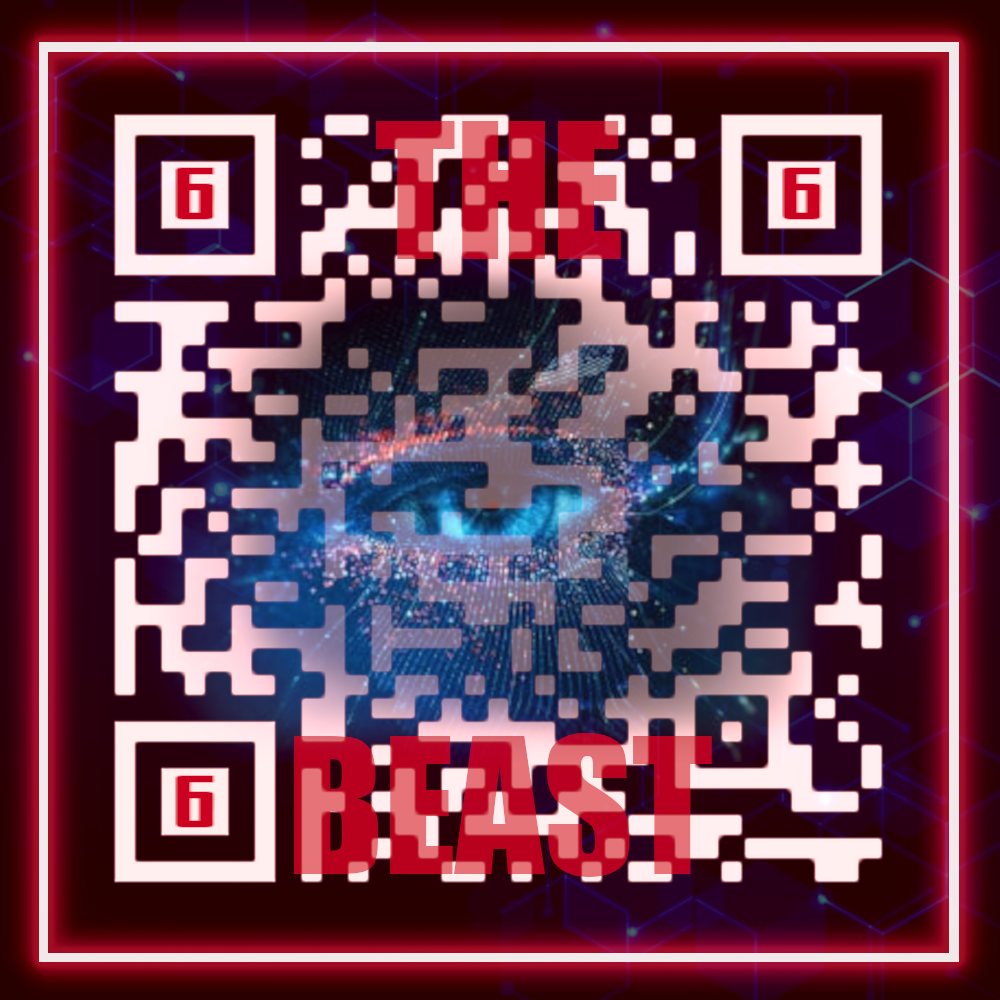 Pay-by-Palm: Just an Innocent Technology to Make Life Easier?
What Will The NWO Be Like? You're Already Living It (Video)
Beast system demanding 'your digital papers' sweeping the Western world: Media blacks out coverage of warnings from those living the 'Great Reset' nightmare in growing list of countries including Israel, Australia, Lithuania, Greece, Italy
Earth in 2121: Ex-Kremlin mastermind Surkov predicts grim future with 'humanless democracies' where robots will control everything
The NWO
POWERFUL: Robert F. Kennedy Jr. Warns Gov't and Big Tech 'Engineered The Destruction of Democracy and Civil Rights' (vIDEO)
From article:"Robert F. Kennedy Jr. delivered a powerful speech about the crisis humanity faces as the globalists and Big Tech oligarchs have successfully used the China Virus and online censorship to "engineer the destruction" of democracy and civil rights.

During a press conference in Switzerland on Friday, Kennedy Jr, Founder and Chairman of the Board Children's Health Defense, explained how Big Tech's coordinated efforts to censor him for "vaccine misinformation" was really a smokescreen to silence him on behalf of the pharmaceutical industry."
This Is How They Intend To Get Us To "You Will Own Nothing And Be Happy
Great Reset: Glasgow, COP26, World Economic Forum
Great Reset: Biden Pledges To 'Remake' American Economy At UN Conference
Great Reset: Exposed: Klaus Schwab's School For Covid Dictators, Plan for 'Great Reset' (Videos) This is article loaded with information about Schwab and his connections. He is a major factor in the NWO because he recruits and indoctrinates of national leaders!
Great Reset: UN Docs Detail Planned Collapse of the Economy and Takeover of the Supply Chain (Video)
Great Reset: Pope Francis Says Global Reset Is Real: No 'Return to Normality' After the Pandemic The Pope is completely out of the closet as full NWO and moving destroy and last vestige of the RCC with Christianity.
Great Reset: Biden Pledges To 'Remake' American Economy At UN Conference The Great Reset is destroy the American and world economy and make us slaves to the NWO. They're not even trying to hide this!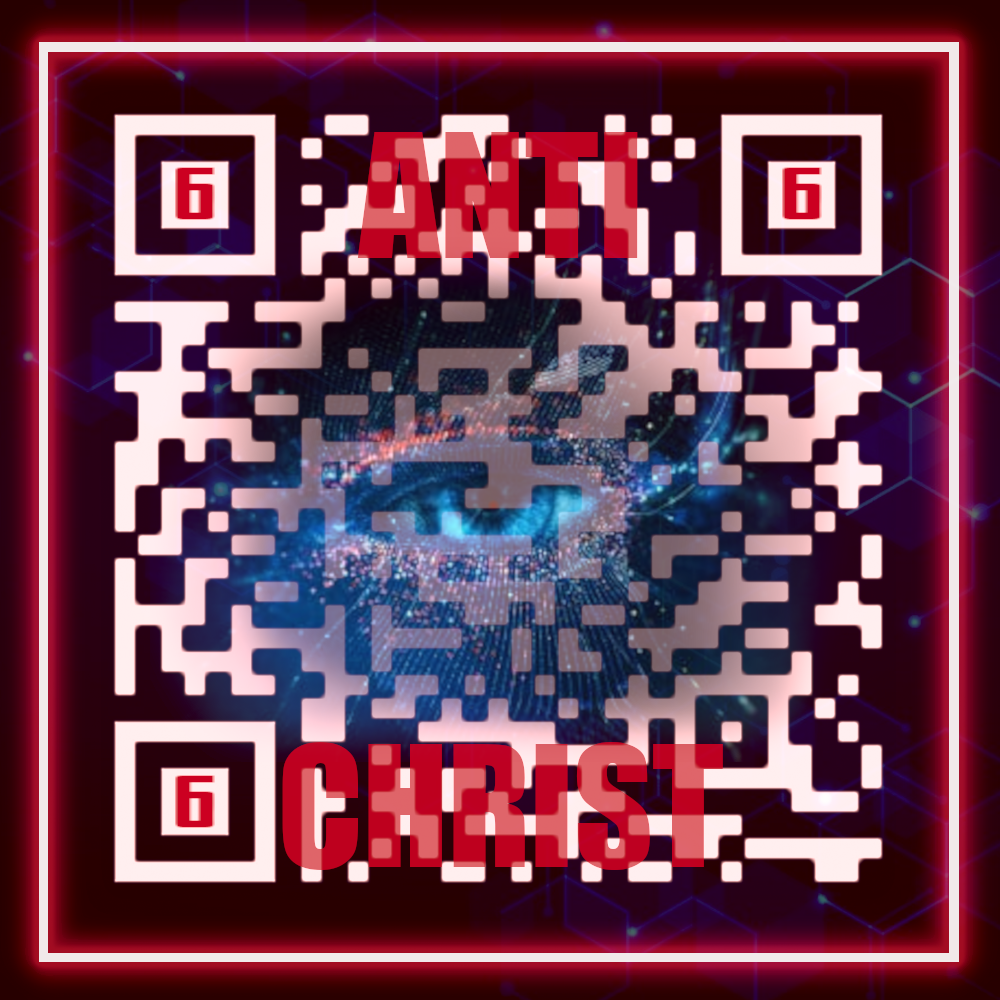 The Great Reset: H.G. Wells' Dystopic Vision Comes Alive This is great information about the historical background to the NWO, and how we arrived to today. This has been planned for generations.
The US "Holodomor" Death Toll Set In Action  This is about how Stalin use starvation to kill those who opposed him! Remember, the NWO does not want to just conquer the world, these psychopaths want to depopulate it. Then, they want to repopulate the world after their liking! This is not fantasy, but their writings.
Days of Noah DNA Wars: Privacy Being Destroyed At The Cellular Level
Days of Noah: TRANSHUMANISM END GAME: THE MOST HORRIFYING REALITY THAT FACES US TODAY (Video)
OLD POSTS
Forget COVID, Global Oligarchs Are Now Rehearsing For A 'Cyber Pandemic' This is yet an another angle of attack to gain total control over the world system, so they can implement the NWO. To matter what evil system they create, it will be destroyed at the Second Coming of Jesus Christ.
The "Unvaccinated" Question As I read this, I wondered what are these sin-sick people, who are mentally unable to reason, going to do as they begin to die in great numbers? Somehow, I guess, put the blame on us and try and destroy us.
Bill Gates: 'Germ Games' Needed to Prepare for Bioterrorist Attacks I watch Bill Gates very carefully. He is literally telegraphing what is coming, and he did this with Covid-19 and the "vaccine". There is no doubt the NWO have the bio weapons to unleash a black plague type event in addition to what they already have done. Gates and his band of criminals are literally Nazis on steroids!
CHURCH LEADERS ENDORSE RESET! Demonic Ideology Embraced by "Christian" Leaders (Video) This is an excellent video showing traitors operating within "Christianity". It appears the main reason is money and fame.
Insight: The Great New Normal Purge What we are witnessing is masses of people are now being given over to reprobate minds to follow the NWO. They have rejected truth, the Bible and real Christianity, so God is turning them over to believe in lies. This will continue until the Second Coming of Jesus Christ, when it ALL will be destroyed.
From article:"So, the Great New Normal Purge has begun … right on cue, right by the numbers. As we "paranoid conspiracy theorists" have been warning would happen for the past 18 months, people who refuse to convert to the new official ideology are now being segregated, stripped of their jobs, banned from attending schools, denied medical treatment, and otherwise persecuted.

Relentless official propaganda demonizing "the Unvaccinated" is being pumped out by the corporate and state media, government leaders, health officials, and shrieking fanatics on social media. "The Unvaccinated" are the new official "Untermenschen," an underclass of subhuman "others" the New Normal masses are being conditioned to hate."
"Who Controls the Food Supply Controls the People" This is to serve warning that what 'the authorities' are planning for us in the very near future is a 'Great Reset' of what we are accustomed to eating at our daily meals. 
Bank of International Settlements on Digital Currency "We will have total control on Who spends money and on what they spend it." (Video)
Transhuman Convention In Spain Lays Out Global Transformation Of Human Life Please take the time to read this article. It lays out so much information about transhumanism where man and machine are merged. This is all part of the NWO plans. This is a fantastic article that everyone needs to read. Notice in their thinking there is no God, but they have become gods ruling the earth. With these people, God is out of the universe he created and they now have taken over! This is wild, but it ALL will be totally destroyed at the Second Coming of Jesus Christ.
From article:"Allowing for variation, transhumanists confess there is no God but the future Computer God. They believe neuroprosthetics will allow communion with this artificial deity. They believe robot companions should be normalized. They believe longevity tech will confer approximate immortality. They believe virtual reality provides a life worth living. Above all, they believe the Singularity is near.

According to the Cult of the Singularity and its prophet, Ray Kurzweil, we'll see artificial general intelligence by 2029. Unlike narrow algorithms performing specific tasks, AGI will be robust cognition enacted by neural networks, far faster than any human brain.

By 2045 (or 2049), we will hit the Singularity — when artificial superintelligence surpasses human intellect to the point we cannot comprehend its output. Purely organic humans will be left in the smart dust. Our only chance for long-term survival is to fuse our minds and bodies with the All-Powerful Machine — to become a new posthuman species."
See details about brochure at end of posting.
National Geospatial-Intelligence Agency Tracks Everything This shows the end of 666 Surveillance System is very close. All controls over the people are starting to converge with the Covid 19 controls really accelerating everything!!!
The Image of the Beast: Nanowire Network That Mimics the Brain Could Inspire New Designs in AI
Dr. Peter Breggin reveals how COVID is really a global reset agenda to enslave humanity (Video)
After Vaccine Passports It's 'Personal Carbon Allowances'  With the control of carbon allowances, they can bring everything under their control. The NWO is pushing so hard for the passport because once they have then the push for carbon allowances because of global warming. Then comes more and more on the passport. We can clearly see what they are doing.
From article:"The pandemic and global warming hysterias are one and the same, emanating from the same crackpot Technocrats. Thus, just as vaccine passports are promoted to save us all from COVID, "Personal Carbon Allowances" (PCAs) will save us all from global warming.
The Viganò Tapes #3: The Price of the Alliance (Video) This is from a bishop who is an insider within the Catholic church. He has written in the past about the horrors of this pope with the NWO, and it was excellent. This is a short video with excellent information about the merging the Catholic Church with the NWO, so for this reason, it is tremendous information for end time prophecy. This is the heart of the Whore of Babylon forming before our eyes. He also ties what is happening to the Masonic Lodge! I will post the other interviews as I read them.
Enforcement of new Green Pass starts Thursday; venues ordered to scan QR codes It appears the QR Code is going to be the universal control mark of the entire world. I believe this Code or a form of it, will be the Mark of the Beast.
Big Tech Corporations Are Implementing Algorithmic Governance (Video)
Invisible Ink "Tattoos" Could Be Used to ID Vaccinated Kids
From articles:"But researchers from MIT might have a solution: they've created an ink that can be safely embedded in the skin alongside the vaccine itself, and it's only visible using a special smartphone camera app and filter. In other words, they've found a covert way to embed the record of a vaccination directly in a patient's skin rather than documenting it electronically or on paper — and their low-risk tracking system could greatly simplify the process of maintaining accurate vaccine records, especially on a larger scale.
'Dystopian world': Singapore patrol robots stoke fears of surveillance state
Frightening future of chimera research tests moral, ethical boundaries of science
Body Snatchers (Video) This is rap music which I don't listen to. If you listen at first there is nothing about 666 and the NWO, but it has an amazing message that is right on.
Dr. Shows Horrifying Images Of Magnified COVID Vaccines This video shows what is floating in the vaccines, and it is NOT good. There is speculation this is tied into the 666 Surveillance System. This is very interesting and makes one think about what is the evil monsters Gates and Fauci up to!
Why coronavirus will accelerate the fourth Industrial Revolution This "revolution" is nothing more than the take down of our existing order with the NWO and create a hell on earth. I'm looking for coming of Jesus Christ for his bride and the Marriage Supper of the Lamb.
Endgame: Forced Vaccination Targets WEF 'Great Reset' As Outcome The endgame of the NWO is the death shot. This shot is foundation for their attempted takeover of the world. This death shot is so evil that it is meant to kill huge numbers and turn the survivors into transhumans. It sounds like sci fi until they came out into the open. I've shown this many times now by their own writings led by Klaus Schwab.
Beijing Unleashes Sweeping Bid to Remold Society This is exactly what the NWO/Communists are trying to do in America. All must conform to the plans and goals of the NWO or they will be exterminated. We are worthless scum in the eyes of these monsters while God loves us and sent Jesus Christ to redeem us! The NWO are truly monsters.
Elites at the IMF Suggest Banks Will Soon Be Using More than Credit History When Underwriting Consumer Loans This is all part of tying everything together to force compliance to the system. The corporations will be all tied together and will destroy those who are not under their controls This is coming together from all angles. All of the 666 technology is now being applied.
Shadowdragon: Deep Social Media Dragnet For Total Surveillance
From article:"Privacy groups from the left and right are rightly concerned over the meteoric rise of ubiquitous surveillance and monitoring systems like those produced at Shadowdragon. At the click of a button, over 120 online platforms are scoured for personal data, presenting your personal networks, locations, activities, psychological profiles, etc. Police departments are primary sales targets and it's spreading like wildfire
Day of Noah: Scientists: Edible Plants Being Altered To Carry mRNA Vaccine Payload
The Beast & His Money China is leading the way to a cashless society which is the heart of the 666 Surveillance System!
Covid Vaccination Tattoos, Biometrics & The Mark Of The Beast The QR Code is an excellent possibility for the Mark of the Beast. I could see the NWO forcing everyone to get their own QR Code and then tying all digital information to a person own site which the QR Code is linked to!
"Doconomy', a Carbon-Credit Card That Tracks Users and can Block Their Spending The NWO is all about controlling everything we do. This card would merge perfectly with the "vaccine" passport!
"How Our Lives Could Soon Look": The World Economic Forum Posts Yet Another Insane Dystopian Video
It's about doing away with EVERYTHING we once knew…(Video) This is an excellent video with tremendous information about the NWO and their plans which are hatched in hell.
Technocrats Created An Epidemic Of Mandatory
China Seeks To Run Global Database For 'Vaccine Passports'
Forget 5G, China Leads The 6G Charge
Washington State Is Hiring 'Strike Team' For Secured Isolation/Quarantine Facility
Image of the Beast: Meet Sophia: The first robot declared a citizen by Saudi Arabia (Video) This robot is along the lines of the coming Image of the Beast. It is look, act and speak just like the beast!
Days of Noah: Biology Starts to Get a Technological Makeover
From article:"The highly mechanized lab — operated by Ginkgo Bioworks, a fast-growing start-up in Boston — is an engine room of synthetic biology, an emerging field that applies the tools of engineering and computing to make entirely new organisms or genetically turbocharge existing ones.
Digital Tyranny and the Rockefeller-Gates WHO "Vaxx-Certificate Passport": Towards a World War III Scenario
South Australia Testing Quarantining App That Combines Facial and Geolocation Technology to Determine Where You Are At All Times The NWO admitted it is using Australia as a proving ground for bringing the nations under its control. Now they are employing high tech monitoring to completely control the population! This is all coming together so fast.
Days of Noah: Gordon Chang: China Building 'Ethnic Specific' Bioweapon That Can Target People Based on Race This seems to fit with everything heading towards the world control by the NWO. They want to control EVERY aspect of your life, but also exterminate whoever doesn't fit in with their plans. We know that Fauci worked with the Communist Chinese to develop the death shot, so why not use the Chinese to take it a step further to eliminate people or cultures, they don't want in the NWO? They are such ruthless, murdering, killers and this seems to fit right in with their agenda. It's very clear that the NWO has launched its opening salvo of bio warfare against mankind. The Second Coming of Jesus Christ will end it. They are psychopaths to the tenth degree. The man who eventually will head the NWO is called by the Bible as the Beast. What a perfect name because his entire system is that of beast.
UN Head Urgently States 'We Need Multilateralism With Teeth' This is the NWO looking to put together a world control army for control of the people. Those that resist will most likely be quickly killed. These are ruthless, murdering, psychopaths without any mercy.
20 Years of Government-Sponsored Tyranny: The Rise of the Security-Industrial Complex from 9/11 to COVID-19
Mind-controlled cars? This brain-computer interface could transform driving There is the mind machine link which is part of transhumanism where people and machines blend together.
The War On Cash Is Very Real, Not Just Speculation In the end, there can't be any cash but an electronic system covering the world, so no one can buy or see without the Mark of the Beast.
COVID-19 Vaccine Passport Mandatory in Italy for All Private Sector Workers: Officials The NWO is trying to get these passports because then they can control the people and add on to what is needed for a passport! There will be never ending items needed for a passport until they have complete control.
Tesla is actually going to make a 'Tesla Bot' humanoid robot for general purpose use
Technocrats Are Determined To Reduce Every Human To A QR Code
Canada Adopts Chinese Social Credit System
Gene Therapies Are Almost Here,
US-built databases a potential tool of Taliban repression
IBM Colluded With Hitler, Now Leads In Making Vaccine Passports
10 Million March with Bolsonaro Against 'Globalist Communist Tyranny' This has tremendous information about how the 666 Surveillance System with the NWO is coming together.
Warning: Digital Currencies Portend Deeply Negative Interest Rates
Do we need humans for that job? Automation booms after COVID
Robocop Is Here: Singapore Deploys Robots To Detect "Undesirable Behavior" Including Groups Of "More Than Five People"
New Mini-CRISPR Systems Could Dramatically Expand the Scope of Gene Therapy
The WHO (World Health Organization) Has EARS?
From article:"EARS stands for Early AI-supported Response with Social Listening. In short, it's an artificial intelligence that combs the internet for any mention of COVID-19, analyzes discussions, and collects data on such for researchers to use. It's everything Edward Snowden warned us about and more.

The stated intent of such a program, according to the WHO, is to monitor the "fake news" (ol' Trump seems to have created quite the sticky phrase here) that surrounds anything related to COVID. The World Health Organization publicly refers to any information out there that stands in contrast to WHO advice as "the infodemic."
Hybrids, Supersoldiers, & the Coming Genetic Apocalypse (Part 1) (Video) This is a great information to bring you up to speed on where high tech is heading.
It's about doing away with EVERYTHING we once knew (Video)... This is an interview of Patrick Wood. I follow his site and obtain cutting edge information about the NWO and 666 Surveillance System. This interview provided tremendous information and take time to watch.
The Mark of the Beast Has Arrived (Video) Interesting thoughts about the QR Code.
"Medical Drones" Deployed Over Italian Beaches Search For Feverish People
From article:"Ostia health officials said the drone utilizes artificial intelligence to "automatically" measures temperatures of beachgoers while hovering at an altitude of 75-90 feet. The officials said the initial flight is part of a pilot program and will begin this weekend between 11 am and 4 pm local time.
Australia Testing 'Orwellian' Facial Recognition Coronavirus Tracking App Australia has become the testing ground for the NWO! They are using the nation for a testing ground for both the death shot and martial law along with advancing the 666 Surveillance System.
BIS Tests International Settlements With Central Bank Digital Currencies
Warning: Apple Is Adding State IDs To iPhones
These Living Robots Made of Frog Cells Are Fusing Nature with AI
Samsung Says 6G Will Bring 'Digital Twins'
Amazon will pay you $10 in credit for your palm print biometrics
COVID Mania: High School Students Given Ankle Bracelets To Track Movements
Why Are Crypto Leaders Embracing Transhumanism?
How Metaverse Tech Intends To Redefine Reality
mRNA "Vaccines", Eugenics & the Push for Transhumanism
Revealed: leak uncovers global abuse of cyber-surveillance weapon Notice the word "global". All that we are witnessing with technology is heading towards global. The 666 Surveillance System is coming together so it can be headed by, as he is known as, the Beast: the antichrist: the man of sin. There is no doubt in my mind that the Beast is alive.
India Stack: The Future Of Fintech, Cashless Society And Total Inclusion India appears to be chosen by the NWO to lead the way for total final control under the 666 Surveillance System.
From article:"A digital infrastructure known as the India Stack is revolutionizing access to finance. A decade ago, India's vibrant local markets were filled with people buying and selling goods with we­ll-worn banknotes. Today, they are just as likely to use smartphones. Advances in digital finance mean that millions of people in the formal and vast informal economy can accept payments, settle invoices, and transfer funds anywhere in the country with just a few screen taps. COVID-19 has accelerated the use of contactless digital payments for small transactions as people try to protect themselves from the virus. These advances build on the India Stack—a comprehensive digital identity, payment, and data-management system that we write about in a new paper
Apple to Begin Scanning All iPhones for Images of Child Sexual Abuse This is the start to censor all conversation which is against the NWO. Who can argue against child sexual abuse, so this gives the opening to be followed shortly by more issues until they get their desired goal of all conversations against them! Watch just how fast this expands to political speech! The is control of world speech.
America's Dystopian Social Credit System Is Marching Forward This was started and perfected in China by Google, FaceBook, etc. Now they want to setup the same system in the USA and throughout the world. This will all be tied into the coming 666 Mark of the Beast.
FBI, ICE Turned DMV Photos Into Surveillance Behemoth What the feds are doing to totally illegal, but these agencies are rogue and enemies of the people. Notice how the 666 Surveillance System data base keeps on getting bigger and bigger!
From article:"Agents with the Federal Bureau of Investigation and Immigration and Customs Enforcement have turned state driver's license databases into a facial-recognition gold mine, scanning through hundreds of millions of Americans' photos without their knowledge or consent, newly released documents show.

Thousands of facial-recognition requests, internal documents, and e-mails over the past five years, obtained through public-records requests by Georgetown University researchers and provided to The Washington Post, reveal that federal investigators have turned state Department of Motor Vehicles databases into the bedrock of an unprecedented surveillance infrastructure."
China's Social Credit System Now Bans Millions From Trains, Planes It is easy to see how the Covid-19 "vaccine" passport will be start of bringing everyone under the control of 666 Surveillance System! What's happening in China, the NWO wants to bring to America!
Moscow's QR Code Passes Get the Tattoo Treatment It did not take long to merge the QR Code with the Covid 19 "vaccine" for buying and selling. How long before there is a permanent "QR Code" exactly like the Bible states will happen immediately prior to the Second Coming of Jesus Christ! Events are happening so fast that it seems there is a surge or rush to fulfill prophecy about the last days and end times before Christ returns!
China on Cusp of Eliminating Cash, Pushing the World Toward Total Government Surveillance
From article"In effect, they are not cryptocurrencies, they are not so-called stable coins, in effect, they are the national physical currency of a country just represented in a digital form," said Erik Bethel, former U.S. executive director with the World Bank.

Bethel says while the world fixates on private cryptocurrencies like Bitcoin, Beijing is busy building a digital version of its own currency, the Yuan, also known as the Renminbi, to control its citizens and eventually threaten the dominance of the U.S. Dollar."
This Big Development in China Is Setting Up the World for the Mark of the Beast
From article:"But just imagine a government that if you step out of line they can now turn off all your money and do it instantly so you cannot buy or sell, you don't have the right in the marketplace to participate anymore.

That's what digital currency allows a government to do. And if you think it's just going to happen in China think again. The Federal Reserve already has a study group looking at a digital currency for the United States. Why are they doing that? Because they're afraid China will usurp the U.S. and become the world currency, that digital currency is taking over."
Image of the Beast: A man used AI to bring back his deceased fiancée. But the creators of the tech warn it could be dangerous and used to spread misinformation This is the huge leap into creating the Image of the Beast! It is now possible to mimic the exact voice of the Beast/antichrist! I don't think it is too far off until the cyborg is created which will be the Image of the Beast prophesied in Revelation 13.

Days of Noah: CRISPR Madness: Welcome to the Age of Genetic Chaos
From article:"…but when questioned, most scientists, including Doudna herself, and bioethicists (a profession dedicated, with a few exceptions, to getting the public used to what the scientists and bioentrepreneurs have in store for it), left the door open to future manipulation of humans."
Days of Noah: Great Reset: World Economic Forum Declares the 'Age of Human as Robots Is Over
The 666 Surveillance System Brochure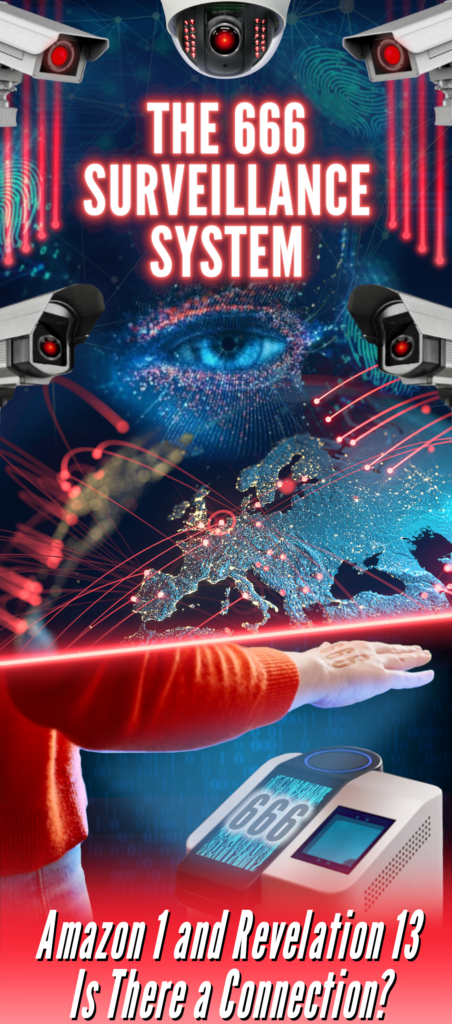 If you want a free hard copy, email me at: [email protected] with your name and mailing address. I'll also send you free copies of my other brochures which are all winning souls to Jesus Christ.
The brochure is perfect for the time we are living in. There is a high tech environment which is all around us and coming more high tech by the day! The Bible speaks about this in Revelation 13 with world coming under a 666 numbering system by a world dictator immediately prior to the Second Coming of Jesus Christ. I lay all this out in the brochure.
The timing for in the brochure is NOW. Anyone who reads it will immediately see the tie between the Bible and hour we live in. This is a great tool to open even the hardest hearts to Christ. It is perfect for the younger generation who have little to no knowledge of the Bible. They will be astonished to see where high tech is heading and the end result. The brochure is a great challenge to the Muslims and other religions because their books have no prophecy like this to tie into world events!
If you would like a hard copy of this brochure and my others including: Looking for the Blessed Hope and Jesus Christ Came to Heal the Brokenhearted just email me at [email protected] with your name and mailing address. If you want a small supply, just let me know. For large orders, I go by an offering.
Please don't let this great opportunity pass by because there never was a time until now when this information could be such a powerful witness for the Lord and his coming. The time to use the brochure will be short because 666 related events are so rapidly increasing which will soon turn the world upside down.
The warning about taking 666 (the Mark of the Beast):
Revelation 14:9 And the third angel followed them, saying with a loud voice, If any man worship the beast and his image, and receive his mark in his forehead, or in his hand, (10) The same shall drink of the wine of the wrath of God, which is poured out without mixture into the cup of his indignation; and he shall be tormented with fire and brimstone in the presence of the holy angels, and in the presence of the Lamb: (11) And the smoke of their torment ascendeth up for ever and ever: and they have no rest day nor night, who worship the beast and his image, and whosoever receiveth the mark of his name.