Urgent warning for Christians to help Trump beat Obama's shadow government
Verse of the Day
Proverbs 11:21  Though hand join in hand, the wicked shall not be unpunished: but the seed of the righteous shall be delivered.
Commentary
We very well might have to unite in social action against the entrenched Hard Left. Most of our schools and colleges are under their control, along with the court system. The cities are Hard Left cesspools, so the time may come when massive social action is needed to break the death hold these people have.
They could unite in a massive protest effort to cripple America, and we might have to confront them. I hope this doesn't happen, but with their rebellious minds it could.
They hate America because it was established on Christian principles, and they hate us because we stand for America and the Lord. When I say hate, it is really a loathing.

May the Lord bless and protect you.
Proverbs 21:12 The righteous man wisely considereth the house of the wicked: but God overthroweth the wicked for their wickedness.
Hard Left/ American Politics
Urgent warning for Christians to help Trump beat Obama's shadow government 04/05/17  
"Barack Obama may have left office on Jan. 20, but he didn't go far – only two miles to the Kalorama neighborhood of northwest Washington, D.C., where his family lives with former senior adviser Valerie Jarrett, who moved into his 8,200-square-foot $5.3 million mansion.
There, she reportedly convinced him to lead the opposition to his successor, Donald Trump. Instead of stepping out of the picture, as have most former presidents, Obama has set up a sort of shadow government to protect his legacy and undermine Trump.
And former U.S. Rep. Michele Bachmann, R-Minn., is warning American Christians to come up with their own plan to counter Barack and Michelle Obama's subversion.
"They plan to continue, without skipping a beat, their agenda of radically transforming the United States," Bachmann told host Jan Markell on a recent episode of "Understanding the Times Radio." "We need to recognize that they have a strategy, but we need to have a strategy, too, and our strategy is to live in the light of the gospel and to radically transform this country and the world toward the gospel with the freeing, liberating power of Jesus Christ."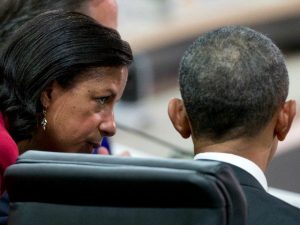 Report: Susan Rice Ordered 'Spreadsheets' of Trump Campaign Calls" 04/04/17  The link between Trump and Putin was nonsense, but this is the real deal. I think what is going to happen is that the attack on Trump is going to fade away and Obama's spying is now going to take center stage. President Trump might really be able to drain the swamp over the surveillance of him. Really big names could fall and if all goes right, there will be criminal convictions!
I sense the tide is starting to turn the President's way and his agenda will go forth. I so want him to drain the swamp and restore integrity back to the nation. God is so good to us.
2 Chronicles 7:14 If my people, which are called by my name, shall humble themselves, and pray, and seek my face, and turn from their wicked ways; then will I hear from heaven, and will forgive their sin, and will heal their land.

"President Barack Obama's National Security Advisor, Susan Rice, allegedly ordered surveillance of Donald Trump's campaign aides during the last election, and maintained spreadsheets of their telephone calls, the Daily Caller reports.
The alleged spreadsheets add a new dimension to reports on Sunday and Monday by blogger Mike Cernovich and Eli Lake of Bloomberg News that Rice had asked for Trump aides' names to be "unmasked" in intelligence reports. The alleged "unmasking" may have been legal, but may also have been part of an alleged political intelligence operation to disseminate reports on the Trump campaign widely throughout government with the aim of leaking them to the press."
Hard Left/ Christianity
This Is What Happens When a Biblically Illiterate MSM Journalist Attacks a Christian Congressman 04/04/17   This is a very good example of how the Hard Left wants to slander us at every turn. This is the verse in question:
2 Thessalonians 3:10 For even when we were with you, this we commanded you, that if any would not work, neither should he eat.

"The article itself also notes that "theologians from several denominations"—meaning the WaPo was fishing for an interpretation that would fit a narrative, but didn't find one—said that scriptural reference "applies specifically" to people who can work or otherwise contribute to society, but choose not to. It also noted that there are many Americans (probably even a majority) who believe a lot of SNAP recipients are "exactly this sort of 'freeloader.'"
But, using just 77 of his allotted 140 characters on Twitter, Deb summarized the article this way: "GOP lawmaker: The Bible says the unemployed 'shall not eat'"
Because, obviously, Christians hate poor people, right? Or, is it just Republicans who quote the Bible who hate poor people? Whichever version of the time-worn liberal narrative he was attempting to use, Deb immediately got put on blast from all directions of the Twitterverse."
Islam – Canada
Canadians tear up quran. Canada waking up 04/04/17  All I can is wow. You MUST watch this as a riot erupts at a school board hearing over Islam in Canadian schools. Wow, wow, wow. We need this fire in America. We must stop Islam from gaining traction in America.
"Peel school board: Outraged parents rip Quran. Near riot at meeting regarding islamic prayers The Peel School Board approved Islamic sermons and prayers in schools, where students and preachers can pick whatever prayer they want in Arabic with no translations. Then they excluded a politician and media baron KEVIN JOHNSTON who opposed them, Then they refused to discuss the issue at their public board meeting. The parents went berserk. One man ripped a Quran and stomped on it, numerous people yelled about child rape and Muhammad, and the board ended up having to shut down the meeting. RiseCanada.com was there as observers."

Psalm 94:16  Who will rise up for me against the evildoers? or who will stand up for me against the workers of iniquity?
Hard Left/ Islam
Prof. At Rollins College Involved In Suspending Christian Student Has Ties To Islamic Extremists 04/05/17  I previously reported on this. The good news is the student has been reinstated back into the school.
What is astonishing is the background of the Muslim professor. She is a hard core Islamist! It looks like the college never vetted her and hired a dangerous Muslim! The clash with the Christian student exposed her for what she is!
Numbers 32:23  But if ye will not do so, behold, ye have sinned against the LORD: and be sure your sin will find you out.

"New details surfacing regarding a Muslim Rollins College professor who was involved in the wrongful suspension of a Christian student show that she has multiple ties with radical Islamic individuals and organizations, most notably through an ex-lover under FBI investigation and in her position as the spokesperson for the Islamic Society of Central Florida (ISCF).
The College Fix reported last Monday that the professor, Areej Zufari, falsely accused the student, sophomore Marshall Polston, of violating the terms of his suspension by setting foot on campus, resulting in a disciplinary hearing with the university conduct system. Polston has since been exonerated of all charges after providing surveillance footage of where he really was at the time and has been officially reinstated at the college.
Polston claims he was originally suspended after sending a strongly worded email refuting his professor's claims that Jesus's crucifixion never happened and that his followers never believed he was the son of God. Rollins College refused to answer questions on whether they would investigate these claims and Zufari's potential ties to Islamic extremists."
Three Female Swedish cops struggle to control one violent Muslim 04/03/17  Being a 26 year veteran Federal Agent, this was hard to watch. Three female cops tried to subdue one nasty Muslim man and he overpowered them. It was embarrassing as they ran from him. The Swedes are going to get female police officers killed. There is no doubt about this. The Muslim men think little of the infidel females, so I don't believe it will be long before they start attacking and maybe raping the female police. Even then, I think the Swedes would not stand up to the Muslims.
This is all part of the Hard Left delusion that there is no difference between men and women.
World War 3/ North Korea

Ahead of Trump-Xi summit, U.S. warns clock has 'run out' on N. Korea 04/04/17  The tension for war is still tremendous as NK continues its nuclear and missile programs. This conflict could start WW3 since I believe China will back NK.
"Days before President Trump hosts his Chinese counterpart, Xi Jinping, a top U.S. official warned Tuesday that "the clock has run out" on decades of diplomatic efforts to rein in North Korea's nuclear and missile programs, and military action may ultimately be necessary.
"The clock has now run out, and all options are on the table for us," the official told reporters at a briefing held on condition that he not be identified by name. Hours after those remarks were reported, North Korea fired a ballistic missile into the waters off its east coast, according to South Korean officials.
Trump will host Xi late this week at his Mar-a-Lago private club in Florida, their first face-to-face talks since the November election. The American president is expected to raise longstanding concerns about what the new administration angrily describes as an unfair bilateral trade relationship and about what is seen in the West Wing as Beijing's stubborn refusal to do more to contain North Korea's belligerent behavior."
World War 3 – China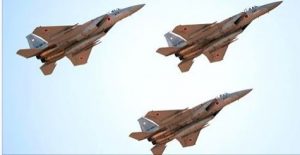 Military nightmare scenario brewing in the East China Sea 04/04/17  There are so many hot spots now that could start WW3, my head is spinning trying to follow them. There is too much tension and aggression for this to go away. Some event could trigger the war, but right now it looks like North Korea is the most dangerous.
Isaiah 9:6-7 For unto us a child is born, unto us a son is given: and the government shall be upon his shoulder: and his name shall be called Wonderful, Counsellor, The mighty God, The everlasting Father, The Prince of Peace. (7) Of the increase of his government and peace there shall be no end, upon the throne of David, and upon his kingdom, to order it, and to establish it with judgment and with justice from henceforth even for ever. The zeal of the LORD of hosts will perform this.

"While the world watches mounting military tensions in the South China Sea, another, more ominous situation is brewing in the East China Sea that could be the trigger point for a major war between the superpowers. At the heart of tensions are eight uninhabited islands controlled by Japan that are close to important shipping lanes, rich fishing grounds and potential oil and gas reserves. China contests Japan's claims and is escalating its military activity in Japan airspace. In response, Japan has been doubling its F-15 jet intercepts.
The situation increases the risk of an accidental confrontation — and could draw other countries, like the United States, into a conflict. It's a topic President Trump will likely bring up with Chinese President Xi Jinping at his Mar-a-Lago estate this week."
ProLife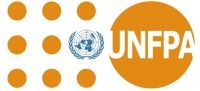 Reversing Another Obama Policy, Trump Pulls Funding for UN Population Fund 04/04/17  This is great news because President Trump is cutting off UN funds that go for abortion, especially in China for forced abortions. This is wonderful news and may God bless him for this.
Psalm 127:3  Lo, children are an heritage of the LORD: and the fruit of the womb is his reward.

"The administration's first confirmed cut to a U.N. agency will cost the UNFPA $32.5 million.
Its budget proposal for fiscal year 2018 calls for unspecified reductions to contributions to the U.N. budget, and further "seeks to reduce or end direct funding for international organizations whose missions do not substantially advance U.S. foreign policy interests, are duplicative, or are not well-managed."
The move comes as a follow up to President Trump's decision, three days after his inauguration, to restore Reagan-era policy that denies federal funding to abortion-supporting or promoting groups.
The State Department said the determination to cut UNFPA funding "was made based on the fact that China's family planning policies still involve the use of coercive abortion and involuntary sterilization, and UNFPA partners on family planning activities with the Chinese government agency responsible for these coercive policies."
Health and Nutrition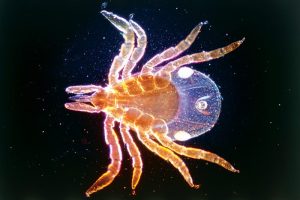 Lyme disease is set to explode and we still don't have a vaccine 04/04/17  This is really serious. I have three dogs and all three have Lyme's, although there is a vaccine for dogs against the disease. We live in a area that is infested with deer ticks that carry Lyme's.
3 John 1:2 Beloved, I wish above all things that thou mayest prosper and be in health, even as thy soul prospereth.

"Since that day in 2015, Ostfeld has been publicising the coming outbreak. Thanks to a changing climate it could be one of the worst on record: the ticks that carry the disease have been found in places where it has never before been a problem – and where most people don't know how to respond. The danger zone isn't confined to the US: similar signs are flagging potential outbreaks in Europe. Polish researchers predict a major outbreak there in 2018.
In theory, Ostfeld's early warning system gives public health officials a two-year window to prepare. In many other cases, this would be enough time to roll out a vaccination programme. But there is no human vaccine for Lyme disease. Why not? And what can you do to protect yourself in the meantime?
Lyme disease is the most common infection following an insect bite in the US: the Centers for Disease Control estimates that 300,000 Americans contract Lyme disease each year, calling it "a major US public health problem". While it is easy enough to treat if caught early, we are still getting to grips with lifelong health problems that can stem from not catching it in time (see "Do I have Lyme disease?").
This is less of a problem when Lyme is confined to a few small areas of the US, but thanks in part to warmer winters, the disease is spreading beyond its usual territory, extending across the US (see map) and into Europe and forested areas of Asia. In Europe in particular, confirmed cases have been steadily rising for 30 years – today, the World Health Organization estimates that 65,000 people get Lyme disease each year in the region. In the UK, 2000 to 3000 cases are diagnosed each year, up tenfold from 2001, estimates the UK's National Health Service."

Isaiah 9:7 Of the increase of his government and peace there shall be no end, upon the throne of David, and upon his kingdom, to order it, and to establish it with judgment and with justice from henceforth even for ever. The zeal of the Lord of hosts will perform this.