Vatican: China best example of church's social doctrine
Verse of the Day
Ephesians 4:14 That we henceforth be no more children, tossed to and fro, and carried about with every wind of doctrine, by the sleight of men, and cunning craftiness, whereby they lie in wait to deceive;
Commentary
It is not surprising that the Vatican is so happy with the Chinese Communists now running the Catholic Church! Rome thinks that Communist China is a good role model for social justice.
The NWO is out in the open about their goal for control. They are not even attempting to hide what they are doing. The pope is nothing more than a Communist agent dressed up as a Catholic pope. He wants to turn Europe into a Communist China. He loathes President Trump and specifically picks out conservation American Catholics and what he has identified as Evangelical Christians for his destiny. You can see how the world system hates us.
May the Holy God of Israel bless and protect you.
John 8:32 And ye shall know the truth, and the truth shall make you free.
Hard Left/ Christian Apostasy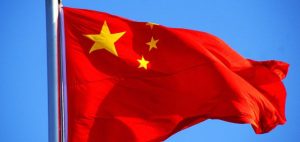 Vatican: China best example of church's social doctrine 02/12/18
Deuteronomy 32:35  To me belongeth vengeance, and recompence; their foot shall slide in due time: for the day of their calamity is at hand, and the things that shall come upon them make haste.

"Conservative Catholics are expressing shock at Pope Francis' zeal in embracing the totalitarian government of China by first agreeing to replace underground church leaders with state-chosen hacks and now with a top Vatican official saying "those who best realize the social doctrine of the church are the Chinese."
Bishop Marcelo Sanchez Sorondo, an Argentinian, is Pope Francis' chancellor of the Pontifical Academy of Sciences and the Pontifical Academy of Social Sciences told Vatican Insider that China is exercising global moral leadership in the defense of human dignity.
On a recent trip, Sorondo said: "I found an extraordinary China; what people do not know is that the central Chinese principle is 'work, work, work.' … As Paul said: 'He who does not work does not eat.' You do not have shantytowns; you do not have drugs; young people do not have drugs. There is a positive national consciousness — they want to show that they have changed; they already accept private property."
Continuing in his lavish praise of Chinese-style Communism, Sorondo said "they [the Chinese] seek the common good, subordinate things to the general good." China, he added, has "defended the dignity of the human person" and, in the area of climate change, is "assuming a moral leadership that others have abandoned."
Hard Left/ Transgendered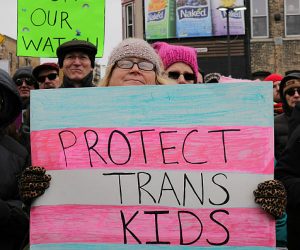 Education Dept: No Action on Transgender Student Bathroom Complaints 02/12/18  The victories keep coming our way since Trump became President. This is wonderful.
Genesis 5:1-2  This is the book of the generations of Adam. In the day that God created man, in the likeness of God made he him; Male and female created he them; and blessed them

"Liz Hill, a spokeperson for the agency, said that the Education Department's position is that Title IX, a 1972 federal civil rights law, does not cover restroom complaints from transgender students.
Hill said that some complaints from transgender students may be investigated, but not those regarding restroom use.
"Where students, including transgender students, are penalized or harassed for failing to conform to sex-based stereotypes, that is sex discrimination prohibited by Title IX… in the case of bathrooms, however, long-standing regulations provide that separating facilities on the basis of sex is not a form of discrimination prohibited by Title IX," Hill told BuzzFeed."
Hard Left/ Islam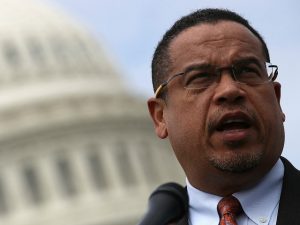 DNC Deputy Chair Keith Ellison Attended Dinner with Iran's Rouhani, Louis Farrakhan 02/13/18  This is about Democrat Party leadership getting in bed with Farrakhan, with all he said about white people and especially about Jews along with the Iranian terrorists.
The Democrats seem to gravitate to evil going back to slavery and the Civil War. I see the true believers in this party as political cultists which always follows evil. There is no hope for this political party because it hates God and gravitates to whatever hates God and America.
Matthew 7:15-17  Beware of false prophets, which come to you in sheep's clothing, but inwardly they are ravening wolves. Ye shall know them by their fruits. Do men gather grapes of thorns, or figs of thistles? Even so every good tree bringeth forth good fruit; but a corrupt tree bringeth forth evil fruit.

"Rep. Keith Ellison (D-MN), the deputy chair of the Democratic National Committee (DNC), reportedly attended a private dinner in New York with Iran's President Hassan Rouhani and Nation of Islam leader Louis Farrakhan in 2013.
According to Forward, Democratic Reps. Andre Carson (D-IN) and Gregory Meeks (D-NY) also attended the dinner, reportedly arranged by Iranian diplomats to coincide with newly-elected President Rouhani's speech at the United Nations.
Iran's government has supported and exported terrorism through its proxies like Hamas, Hezbollah, the Houthi movement, and its own Islamic Revolutionary Guard Corps (IRGC). Iran is considered the world's leading state sponsor of terrorism by the U.S. Department of State.
Farrakhan is reportedly a black supremacist and outspoken anti-Semite, who has praised Adolf Hitler as "a very great man" and holds anti-gay views. Breitbart News previously reported, "Rumors of an association between Obama and Farrakhan circulated during the 2008 presidential campaign in the wake of revelations about Obama's decades-long membership in the Trinity United Church of Christ, led by the racist preacher Jeremiah Wright."
The Coming Middle East War
Damascus warns Israel of "more surprises" in Syria 02/13/18  This shows that Syria has the backing of Iran and Russia to talk to Israel like this. This is a very big mistake!
"The Syrian government said on Tuesday that Israel would face "more surprises" in future attacks on Syria's territory, after Syrian air defences shot down an Israeli F-16 jet.
Syrian anti-aircraft fire downed the F-16 as it returned from a bombing raid on Iran-backed positions in Syria early on Saturday. Both Iran and Russia are supporting President Bashar al-Assad in Syria's near seven-year civil war.
"Have full confidence the aggressor will be greatly surprised because it thought this war – this war of attrition Syria has been exposed to for years – had made it incapable of confronting attacks," assistant foreign minister Ayman Sussan said.
"God willing they will see more surprises whenever they try to attack Syria," Sussan said during a Damascus news conference."
Iraqi militia vows to back Hezbollah in war with Israel 02/13/18  This appears to be part of the forming Psalm 83 war. It is going to be all of the Arab nations against Israel. It appears the war also may include Turkey and Iran!
Israel is left standing after the war, but the Muslim nations are devastated and this defeat will signal the end of Islam as a world dominant religion.
God is going to break Islam over Jerusalem in a bloody vicious confrontation.
Zechariah 12:6  In that day will I make the governors of Judah like an hearth of fire among the wood, and like a torch of fire in a sheaf; and they shall devour all the people round about, on the right hand and on the left: and Jerusalem shall be inhabited again in her own place, even in Jerusalem.

"The head of the powerful Iraqi Shiite militia Harakat Hezbollah al-Nujaba pledged on Tuesday to stand alongside its Lebanese ally Hezbollah if a new war breaks out with Israel.
Harakat Hezbollah al-Nujaba and Hezbollah have fought side-by-side to bolster Syrian government troops since 2013, most prominently against the Islamic State terror group in eastern Syria.
On Tuesday, the movement's secretary general Akram al-Kaabi visited the tomb of top Hezbollah terror commander Imad Mughniyeh to commemorate the 10 years since his death. "We in the Iraqi resistance stand with Hezbollah, and we will stand with Hezbollah in any Israeli attack or action against it," Kaabi said. He pledged to fight "with Hezbollah in a single row, on a single front, just as we stood with them on a single front in Iraq or Syria."
World War 3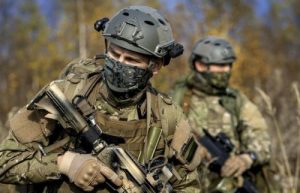 Russian Fighters Killed In Clash With US-Led Coalition Forces In Syria 02/12/18  This is yet another event that raises the tensions in Syria for possible war between the USA and Russia.
"While Russia's Defense Ministry said at the time that pro-government militias involved in the incident had been carrying out reconnaissance "and no Russian servicemen had been in the area", the story changed on Monday when it emerged that at least two Russian men fighting informally with pro-government forces were killed in the incident in Deir al-Zor province, their associates told Reuters.
One of the dead was named as Vladimir Loginov, a Cossack from Russia's Kaliningrad exclave. Maxim Buga, a leader of the Cossack community there, said Loginov had been killed around Feb. 7 along with "dozens" of other Russian fighters.
The other man killed was named as Kirill Ananiev, described as a radical Russian nationalist. Alexander Averin, a spokesman for the nationalist party he was linked to, told Reuters Ananiev had been killed in shelling in the same fighting on Feb. 7.
If the deaths are confirmed, it could turn into a political scandal for Putin, with the public demanding why the government is keeping military deaths under wraps. Already Grigory Yavlinsky, a veteran liberal politician who is running for president in elections next month, has called on Putin to disclose how many Russians had been killed in Syria and in what circumstances."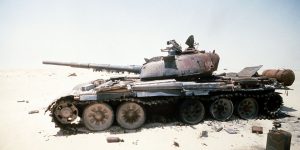 A US jet destroyed a Russian-made T-72 battle tank in 'self-defense' in Syria 02/13/18  No word of any Russians being killed, but this attack shows that the US is getting deeper into the war.
"A US jet operating in Syria destroyed a Russian-made T-72 battle tank near Al Tabiyeh, Syria, on Saturday, a Pentagon representative confirmed to Business Insider on Tuesday.
"The tank had been maneuvering with coordinated indirect fire on a defensive position occupied by Syrian Democratic Forces and Coalition advisers," US Marine Corps Maj. Adrian J.T. Rankine-Galloway said, adding that the SDF's "position was within effective range of the hostile weapons systems."
The US has been training, equipping, and backing the SDF rebels in Syria's civil war for years as Russia has provided similar assistance to forces loyal to the Syrian government in close proximity."

Philippians 1:9-10  And this I pray, that your love may abound yet more and more in knowledge and in all judgment; That ye may approve things that are excellent; that ye may be sincere and without offence till the day of Christ.