Wikileaks: Meet the VIP Globalists Hillary Clinton Stood Up at a Morocco CGI Meeting
Verse of the Day
Proverbs 17:23 A wicked man taketh a gift (bribe) out of the bosom to pervert the ways of judgment. 
Commentary
This posting has lots of good articles covering many areas. The articles will keep you on the cutting edge of events. The lead article is about who Hillary is taking bribes from. I understand why she is so pro-Islamic. They are paying her huge bribes; therefore, she will do anything for them. She has sold herself to the Muslims and acts in a treasonous manner against America. This explains so many of the anti-American decisions made by Washington. The federal government is moved by bribes!
The system is good, but the people are corrupt beyond our imagination!
May the Holy God of Israel bless and protect you.
1 Thessalonians 5:4-5 But ye, brethren, are not in darkness, that that day should overtake you as a thief. Ye are all the children of light, and the children of the day: we are not of the night, nor of darkness.
American Politics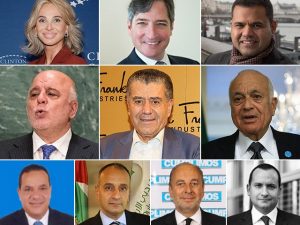 Wikileaks: Meet the VIP Globalists Hillary Clinton Stood Up at a Morocco CGI Meeting 10/21/16  From this article, you can see the type of people that have been paying bribes to Hillary. It appears that for the right price, Hillary is ready to sell out the nation.
"Conversations revealed in hacked emailed published today by the organization Wikileaks show that Hillary Clinton's presence at a Clinton Global Initiative (CGI) meeting in Morocco was a pre-condition for that government to host it. Clinton never showed, leaving the King of Morocco $12 million poorer and an elite guest list missing an experience many paid handsomely for.
Clinton appeared a lock to attend the May 2015 CGI meeting in private emails from Clinton campaign chairman John Podesta's email account the November before, as senior aide Huma Abedin fretted that "if hrc was not part if it, meeting was a non-starter" for the government of Morocco. The King, she wrote, "personally committed approx $12 million both for the endowment and to support the meeting."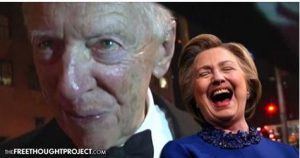 WikiLeaks Show Rothschilds Grooming Clinton for Presidency — Months Before She Launched Candidacy 10/19/16  Years back so many people mocked the idea of a world government or a new world order. Well it is out in the open for everyone to see, and yet there is a dullness over the minds of vast numbers of people.
The big bankers and world families are the power behind the scenes and Hillary will dance to their tune.God is so good to pull the cover off this federal rats' nest and show us the corruption. There is no doubt in my mind that this is the very last chance for America.
Isaiah 9:6-7  For unto us a child is born, unto us a son is given: and the government shall be upon his shoulder: and his name shall be called Wonderful, Counsellor, The mighty God, The everlasting Father, The Prince of Peace. Of the increase of his government and peace there shall be no end, upon the throne of David, and upon his kingdom, to order it, and to establish it with judgment and with justice from henceforth even for ever.

"Months before Hillary Clinton officially announced her bid for the presidency, the Rothschild family was hard at work helping craft her future economic policy.
As Wikileaks reveals in the ongoing hugely-damaging release of John Podesta's files, Lynn Forester de Rothschild, who maintains an incredibly cozy personal relationship with the Clintons, was already forming Hillary's economic policy in January 2015 — long before the former secretary of state announced her candidacy.
On January 7, 2015, Lady Rothschild wrote to top Clinton aide, Cheryl Mills, under the subject heading "FW: Elizabeth Warren":
"I think this blog overstates what Warren was doing, but we need to craft the economic message for Hillary so that Warren's common inaccurate conclusions are addressed. Xoxo Lynn."
In the blog Rothschild refers to, Warren attacks Clinton's close association with Big Banks and Wall Street, by highlighting how enormous free trade deals and banking deregulation line the wallets of the elite at the expense of the working class."
Hard Left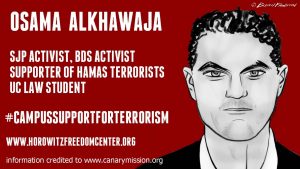 UNIVERSITY OF CHICAGO CHAMPIONS HAMAS-DRIVEN BDS MOVEMENT 10/21/16  Notice how all these groups have their roots in the Democrat Party. There are no conservatives in groups like this. This is all part of the US educational system coming under the control of God-haters.
Isaiah 59:7-8  Their feet run to evil, and they make haste to shed innocent blood: their thoughts are thoughts of iniquity; wasting and destruction are in their paths.The way of peace they know not; and there is no judgment in their goings: they have made them crooked paths: whosoever goeth therein shall not know peace.

"The University of Chicago is home to a highly active BDS campus movement, U of C Divest, which has gained the support of over 20 student organizations on the campus and succeeded last spring in passing a BDS resolution in Chicago's student government. During the debate over the measure, an amendment supporting the continued self-determination of the Jewish people and the existence of Israel was proposed and rejected.
U. Chicago's SJP chapter has brought numerous anti-Israel speakers to campus including BDS movement founder Omar Barghouti who condoned anti-Israel terrorism in his address to students. Chicago SJP also interrupted an Israeli Independence Day celebration with a commemoration of the "Nakba," an Arabic word used by Hamas to describe the creation of Israel as a "catastrophe," and has held numerous other events attempting to delegitimize Israel and make the argument that "resistance" against the Jewish state (a euphemism for terrorism) is justified."
Christian Apostasy/ Pro-Life



Clergy' Woman's Prayer Praises Planned Parenthood for Opening Door to Fight 'Religious Machines' Opposing Abortion 10/22/16  This is a great example of a reprobate mind hiding in religion. She uses her religious position to promote the Hard Left agenda, which is diametrically opposed to the word of God. See the documentary of my battle with PP in York, PA
From my decades of standing for the babies at abortion centers, I know first-hand how the reprobate thinks and acts, and report it in my writings.
Psalm 94:16  Who will rise up for me against the evildoers? or who will stand up for me against the workers of iniquity?

"Speaking at a gathering in New York City celebrating the abortion and contraception giant Planned Parenthood, a United Church of Christ clergy woman delivered a prayer thanking God that the organization made way "for women to rise up against the political, religious and patriarchal machines that sought to undermine [their] right to choose."
Neichelle Guidry Jones currently serves as the associate pastor to young adults at Trinity United Church of Christ in Chicago, and is a member of the clergy advocacy board for Planned Parenthood. She opened Sunday's gathering at New York's City Hall, which included a proclamation from the wife of Mayor Bill de Blasio.
"God, we thank You on this day. We thank You for the miracle of another day and for our lives," Guidry Jones began after greeting those gathered, "and for drawing us into this sacred space and time of celebration."
"We celebrate today that on October 16, 1916, Margaret Sanger opened the doors of the first Planned Parenthood clinic right here in New York City. And with this act of courage and resistance, the doors were opened for women to overcome the silence, and the shame, and the stigma inflicted on our sexuality," she said."
Hard Life/ Pro-Life
Judge sides with Planned Parenthood over Mississippi abortion law 10/22/16  There is some evil force deep within the reprobate mind that loves killing babies in the womb. I think the killing brings some sort of perverted joy to them because children are in the image of God.
I have seen joy on the faces of the pro-abortion supporters at the abortion centers, when they escort a woman into the center! It is diabolical!
Proverbs 6:16-19  These six things doth the LORD hate: yea, seven are an abomination unto him: A proud look, a lying tongue, and hands that shed innocent blood, An heart that deviseth wicked imaginations, feet that be swift in running to mischief, A false witness that speaketh lies, and he that soweth discord among brethren.

"A federal judge on Thursday sided with women's health provider Planned Parenthood in a lawsuit aiming to block a Mississippi law that barred medical providers that perform abortions from participating in the state's Medicaid program.
The decision by U.S. District Judge Daniel Jordan III is the latest in a string of rulings striking down similar laws elsewhere in the country against the women's health provider.
Jordan's two page order noted a ruling from the 5th U.S. District Court of Appeals that rejected a similar law in Louisiana, saying "essentially every court to consider similar laws has found that they violate" federal law."
History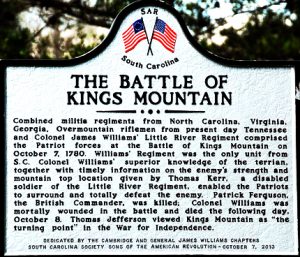 "…little short of a standing miracle." -Washington, Farewell Orders, Nov. 2, 1783 10/22/16  I believe it is important for us to know the history of America and how our founders honored God. The Hard Left has purged all of this out of our history and the churches don't teach it, so we don't know our foundation in the Lord.
There is great and exhorting information in this article that will be a real blessing to you. If you have children, make sure that they read it. This is part of the "Spirit of 1776."
Psalm 144:15  Happy is that people, that is in such a case: yea, happy is that people, whose God is the LORD

"Benjamin Franklin stated at the Constitutional Convention, 1787:
"In the beginning of the Contest with G. Britain, when we were sensible of danger we had daily prayer in this room for the divine protection.- Our prayers, Sir, were heard, & they were graciously answered. All of us who were engaged in the struggle must have observed frequent instances of a superintending providence in our favor."
With the war over, Massachusetts Governor John Hancock proclaimed, November 8, 1783: "The Citizens of these United States have every Reason for Praise and Gratitude to the God of their salvation…
I do…appoint…the 11th day of December next (the day recommended by the Congress to all the States) to be religiously observed as a Day of Thanksgiving and Prayer, that all the people may then assemble to celebrate…that He hath been pleased to continue to us the Light of the Blessed Gospel…
That we also offer up fervent supplications…to cause pure Religion and Virtue to flourish…and to fill the world with His glory."
World War 3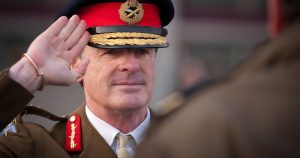 U.S. warship challenges China's claims in South China Sea 10/21/16  Obama is testing China's resolve. What if China's resolve is war? Is Obama ready for war with China in Asia and Russia in Europe? I hope and pray that he is out of office before any war starts.
"A U.S. navy destroyer sailed near islands claimed by China in the South China Sea on Friday, drawing a warning from Chinese warships to leave the area.
The U.S. action was the latest attempt to counter what Washington sees as Beijing's efforts to limit freedom of navigation in the strategic waters, U.S. officials said.
The Chinese Defense Ministry called the move "illegal" and "provocative," saying that two Chinese warships had warned the U.S. destroyer to leave.
The guided-missile destroyer USS Decatur challenged "excessive maritime claims" near the Paracel Islands, among a string of islets, reefs and shoals over which China has territorial disputes with its neighbors, the officials said, speaking on condition of anonymity.
The latest U.S. patrol, first reported by Reuters, is expected to anger Beijing and could further escalate tensions over the South China Sea. The destroyer sailed within waters claimed by China, close to but not within the 12-nautical-mile territorial limits of the islands, the officials said."
The Coming Middle East War/ Iran
Turkey's Land-Grab Wish List 10/21/16  There is no doubt that Erdogan wants to recreate the Ottoman Empire. He only can let Iran go so far with Syria.
There is huge Muslim civil war coming between Turkey/Sunnis and Iran/Shiites. The faster Assad wins in Syria the fast the war will come.
"Erdogan looks determined to fight any war in the hope that all will end with Turkish-Sunni dominance in the region. He is wrong.
Turkey's "National Contract," Misak-i Milli, also claimed the former Ottoman province of Mosul as a Turkish province. There is one complication, though. Mosul is not Turkish territory, as envisaged in Misak-i Milli, but Iraqi territory. And the Shiite-controlled Iraqi government does not want Turkish or Turkey-backed Sunni boots on the ground.
"Certain historians believe that the borders set by the National Contract include Cyprus, Aleppo, Mosul, Erbil, Kirkuk, Batumi, Thessaloniki, Kardzhali, Varna and the [Greek] islands of the Aegean." — Turkish President Recep Tayyip Erdogan.
Erdogan hopes to build a pro-Ottoman, Sunni region against Iranian dominance."
Israel/ Jerusalem
Archaeologists find battle site where Romans breached Jerusalem walls 10/21/16  This was fascinating to read since the destruction of Jerusalem in 70 AD was such an important part of history. The UN states that it never happened!
Matthew 24:1-2  And Jesus went out, and departed from the temple: and his disciples came to him for to shew him the buildings of the temple. And Jesus said unto them, See ye not all these things? verily I say unto you, There shall not be left here one stone upon another, that shall not be thrown down.

"Discovery confirms Josephus's account of the conflict that saw destruction of Second Temple nearly 2,000 years ago, says Israeli Antiquities Authority.
During the dig, the archaeologists found the remains of a tower surrounded by scores of stones and boulders fired by Roman catapults at the Jewish forces guarding the wall, the Israel Antiquities Authority said in a statement.
"This is a fascinating testimony of the intensive bombardment by the Roman army, led by Titus, on their way to conquering the city and destroying the Second Temple," the statement said."
Earthquakes and Volcanoes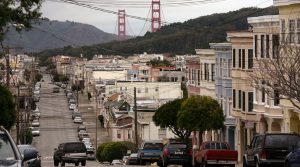 Deadliest yet': San Francisco-area quake faults found to be connected, massive destruction looms 10/21/16  San Francisco is a doomed city just waiting to be destroyed. I believe that the Lord will destroy this city on a day connected to a sinful event, so everyone will be able to make the connection between the destruction and the sin.
Psalm 104:32  He looketh on the earth, and it trembleth: he toucheth the hills, and they smoke.

"Warnings from beneath California are getting grimmer with each passing geological study. A previously unseen fault line has been spotted, doubling the length of existing faults and threatening an even more colossal quake.
The next 'Big One,' an earthquake of magnitude 7.0+, is generally expected in the US along the San Andreas line. Many geologists agree that the fault has reached such a level of stress that the new massive quake is a matter of when, not if. In June, large-scale motion was detected along the fault line, creating further panic in cities such as Los Angeles and San Francisco.
But the new phantom danger lies in the Bay Area, along two merged faults running parallel to San Andreas.
Upping the ante this week was the troubling discovery of a hidden 'bridge' between two volatile fault zones – Rodgers Creek and the Hayward fault – outlined on Thursday in the journal Science Advances."

Psalm 27:4  Wait on the Lord: be of good courage, and he shall strengthen thine heart: wait, I say, on the Lord.