WORLD WAR 3: Obama's transgender policy 'devastating' military
              Verse of the Day
Matthew 24:6-8  And ye shall hear of wars and rumours of wars: see that ye be not troubled: for all these things must come to pass, but the end is not yet. For nation shall rise against nation, and kingdom against kingdom: and there shall be famines, and pestilences, and earthquakes, in divers places. All these are the beginning of sorrows.
Commentary
As Russia, China, North Korea and Iran prepare for war, Obama prepares our military for sin. He truly is a "man-of-sin" and does everything in his power to promote sin. How can we expect God's blessings on our military, since it now is following the complete homosexual agenda?
If I was Putin, and it appeared that Trump was going to win the presidency, I would move against Obama in Europe. Obama is so weak that now would be the time for Putin's best chance against the US.
Make sure that you also read the article about Iowa coming against the churches that stand for God's word when it comes to sex. A huge showdown is brewing between the Hard Left and the Church. They are bringing the fight to us, and very soon the mettle of America's pastors are going to be tested. I hope that huge numbers stand against the reprobates as they try and overwhelm the Church.
May the Holy God of Israel bless and protect you.
John 16:33  These things I have spoken unto you, that in me ye might have peace. In the world ye shall have tribulation: but be of good cheer; I have overcome the world. 
Hard Left in the Military/ Transgendered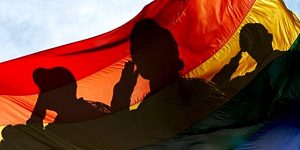 Obama's transgender policy 'devastating' military 07/04/16  Obama and the Hard Left hate America, especially the military. They only know how to destroy and not build. What real man or woman will want to serve in the rabble that it is now taking over the once-great US military?
Obama's generals are going to advance the homosexual agenda by promoting this crowd into the officer corps and that will finish off the military, unless the next president has a massive purge of the rabble. Obama has succeeded while Americans rolled over without so much as a whimper.
It is amazing to watch, on a daily basis, the collapse of the American culture. We know where this is heading and it is not good.
2 Chronicles 7:13-14  If I shut up heaven that there be no rain, or if I command the locusts to devour the land, or if I send pestilence among my people; If my people, which are called by my name, shall humble themselves, and pray, and seek my face, and turn from their wicked ways; then will I hear from heaven, and will forgive their sin, and will heal their land.

"For the Department of Defense to focus on a tiny, tiny, minority and disregard the concerns of the majority of people in the armed forces is more than irresponsible," Donnelly said. "The secretary of defense is instituting a policy that will encourage indiscipline and sexual tension and a range of problems that have nothing to do with strengthening the Armed Forces. There's no excuse for it.
"The military exists to defend the country. It is there to have certain qualities that are unlike the civilian world: honor courage, commitment, certainly integrity and honesty. You cannot ask military leaders to deny reality and teach their subordinates to deny reality without having consequences, especially when dealing with an issue of sexual privacy."
World War 3
Near Russia's border with the Baltics, soldiers on both sides are practicing for war 07/04/16  This is a great article showing the buildup in the Baltics for WW3. The Russians are fully prepared while NATO is lagging. The war is coming; it is just a matter of what event will trigger it.
"When unidentified aircraft were speeding toward northern Estonia one recent day, British fighter jets stationed nearby scrambled to intercept them. Screaming across the country, they quickly identified the targets: two Russian fighters and a spy plane.
It was just the latest confrontation between the West and Russia in a region that has fast become a tripwire for conflict between nuclear superpowers.
In the two years since Russia annexed Ukraine's Crimean Peninsula, the tiny Baltic nations of Estonia, Latvia and Lithuania have taken an oversize role in facing down Russia's challenge to the West. The Kremlin has been building up its military along its border with the former Soviet satellites.
Western allies of the Baltics, worried that the region is vulnerable, have responded by pouring tanks, warplanes and soldiers into an area slightly larger than Florida. They will commit thousands more troops to the three countries and Poland at a summit starting Friday."
Chinese, Japanese warplanes in close encounter 07/05/16  This type of confrontation is exactly what is happening in Europe with Russia. The stakes seem to be getting higher all of the time.
"Beijing and Tokyo were at loggerheads on Tuesday (Jul 5) over accusations Japanese warplanes locked their fire control radar onto Chinese aircraft, as state-run Chinese media said the country needed to be ready for "military confrontation" elsewhere.
Beijing has long been embroiled in fierce territorial disputes with Tokyo over Japanese-controlled islands in the East China Sea, and with a host of littoral states over the South China Sea, which it claims almost in its entirety.
Chinese vessels and planes regularly enter waters and airspace near the East China Sea islands, called Senkaku in Japan and Diaoyu in China.
China's defence ministry late on Monday accused Japanese fighter jets of using their fire control radar to lock onto two Chinese aircraft on "routine patrol" in the Air Defence Identification Zone (ADIZ) it declared unilaterally in 2013.
The aggressive move generally means an attacker is ready to fire weapons at a target."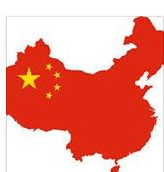 China prepares for war: Power game decides post-arbitration order 07/05/16  As China and Russia prepare for war, we have to deal with Obama. His main goal in life appears to be advancing the homosexual agenda. China prepares for war while Obama prepares our military for social change by advancing the homosexual agenda.
I can't see the Chinese backing down to Obama; why should they? All he has done is project weakness, except when it comes to advancing the homosexual agenda.
"As the result of the international arbitration over the South China Sea dispute approaches, China is undertaking a military drill from July 5 to 11 in the waters around the Xisha Islands. In Western media reports, this exercise is happening "at a sensitive time," because the arbitral result will be announced on July 12. Beijing has announced its position of neither participation in nor recognition of the arbitration.
The South China Sea dispute has been greatly complicated after heavy US intervention. Now an international tribunal has also been included, posing more threat to the integrity of China's maritime and territorial sovereignty.
Regardless of the principle that the UN Convention on the Law of the Sea (UNCLOS) shall not arbitrate on territorial disputes, the arbitration becomes nothing but a farce. But the US could use it to impose more pressure on China, causing more tensions in the South China Sea.
Washington has deployed two carrier battle groups around the South China Sea, and it wants to send a signal by flexing its muscles: As the biggest powerhouse in the region, it awaits China's obedience.
The US will probably project more military power to the West Pacific in a bid to press China militarily and politically."
A test of America's homeland missile defense system found a problem. Why didn't the Pentagon say so? 06/06/16  This is a very interesting article showing the US defense against a nuclear missile attack. It is not very encouraging.
If God is not blessing us, then systems like this are futile.
"If North Korea ever unleashed nuclear-armed missiles against America, the defense of U.S. cities and towns would depend to no small degree on something called a divert thruster.
These small rocket motors would be counted on to keep U.S. anti-missile interceptors on target as they hurtled through space toward the incoming warheads.
If the thrusters malfunctioned – and they have a record of performance problems – an interceptor could veer off-course, allowing a warhead to slip through. The consequences could be catastrophic.
So a lot was at stake when the Pentagon's Missile Defense Agency conducted the first flight test of a new and supposedly improved version of the thruster on Jan. 28.
An interceptor launched from Vandenberg Air Force Base in California was to make a close fly-by of a mock enemy warhead high above the Pacific. The interceptor's four attached thrusters would provide precision steering."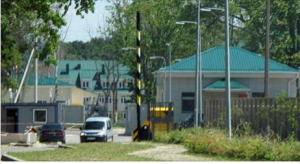 Russia's Baltic outpost digs in for standoff with NATO 07/06/16  Russia and NATO are now starting to face off in Eastern Europe.
"Russia and NATO are each building up their military capability across eastern Europe, spurred by the conflict in Ukraine which has prompted officials on both sides to talk of the risk of a new, Cold War-style confrontation.
For Russia, a strategic centerpiece is here in Kaliningrad. A relic of the Soviet Union, it is a small piece of Russian territory sandwiched between NATO members Poland and Lithuania, allowing the Kremlin to project its military power into the alliance's northern flank."

Ephesians 6:12-13  For we wrestle not against flesh and blood, but against principalities, against powers, against the rulers of the darkness of this world, against spiritual wickedness in high places. Wherefore take unto you the whole armour of God, that ye may be able to withstand in the evil day, and having done all, to stand.
Hard Left/ Christianity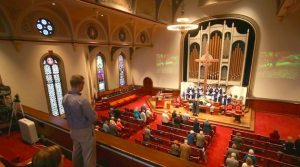 Government claims power to control content of sermons 07/06/16  The barbarians are now in the Church. The Church is so weak and powerless that the state just bullies its way into it. The homosexual agenda now trumps all other rights, as God has turned America over to it for judgment.
If the Church does not submit to the Hard Left, they will use the government to destroy it. These are ruthless people who will stop at nothing to crush Christianity.
I report day after day on the collapse of the American culture and the move to destroy the Church. It is so obvious for all to see, and the reprobates even put in writing what they intend to do, just like Hitler put in writing what he intended to do.
This progression toward attacking the church will continue unless God intercedes on our behalf, and he requires us to pray and stand in the name of Jesus.
"The Iowa Civil Rights Commission is being sued for claiming it has the right to control the content of church services that are "open to the public."
The lawsuit filed by the Alliance Defending Freedom on behalf of Fort Des Moines Church of Christ is part of a nationwide battle against the implementation of President Obama's declared foreign-policy priority in his final year in office: "gay" rights."
At issue in the Iowa case are state mandates that protect "transgender rights." Among them are allowing men to enter women's shower rooms, dressing rooms and restrooms if they say they are women, and banning statements in meetings "open to the public" that "might cause individuals to believe that they are unwelcome because of their perceived gender identity"
The lawsuit charges the mandates violate the U.S. Constitution's protections for free speech, religion, expressive association, due process and the right to peaceably assemble."
Hard Left – Government Corruption/ American Politics
Darrell Issa: 'We Are in a Crisis,' and Hillary Clinton Is a 'Criminal Involved in a Criminal Enterprise' 07/06/16  What is really disturbing about this is the number of people she resonates with. In their hearts they are just like her and that is why they support her. Clinton is for killing babies, the homosexual agenda, support for the Muslim Brotherhood, promoting Islam over protecting America, open borders and hating the Holy God of Israel.
When Clinton speaks, people who think like her love it! She is like the "Pied Piper" of the reprobate-minded. We can tell the extent of the reprobate minds in America by the number of her hard-core followers. There are lots of them in America, and they are dangerous, very dangerous.
"Issa said:
We are in a crisis because Hillary Clinton, if the voters do not stop her, will be the next President of the United States. She will, in fact, on Day One say, "Pardon me," and she'll mean it. She'll have pardoned herself. She will have, in fact, gone from being a criminal involved in a criminal enterprise — obviously, Clinton Cash depicted that — and somebody who flaunted the security laws, the privacy laws, the presidential and the Federal Records Act, and gotten away with it."
Israel
State Department blasts Israeli 'systematic land seizures' 07/06/16  This is part of the never-ending attack by the US State Department on Israel for building in Jerusalem.
Zechariah 12:3  And in that day will I make Jerusalem a burdensome stone for all people: all that burden themselves with it shall be cut in pieces, though all the people of the earth be gathered together against it.

"The State Department on Tuesday issued a scathing condemnation of Israel's plans to build new housing units in Maale Adumim and in Jerusalem.
"If it's true, this report would be the latest step in what seems to be a systematic process of land seizures, settlement expansions, and legalizations of outposts that is fundamentally undermining the prospects for a two-state solution," said State Department spokesman John Kirby of the plans, which were announced Sunday following last week's terrorist attacks against Israelis in Judea and Samaria.
"We oppose steps like these, which we believe are counterproductive to the cause of peace. In general, we're deeply concerned about settlement construction and expansion in East Jerusalem and the West Bank," he charged in his daily press briefing."

Galatians 6:7-8  Be not deceived; God is not mocked: for whatsoever a man soweth, that shall he also reap. For he that soweth to his flesh shall of the flesh reap corruption; but he that soweth to the Spirit shall of the Spirit reap life everlasting.