WW3: 3rd US Naval Strike Force Deployed to Deter North Korea
Verse of the Day
Revelation 19:14-15 And the armies which were in heaven followed him upon white horses, clothed in fine linen, white and clean. (15) And out of his mouth goeth a sharp sword, that with it he should smite the nations: and he shall rule them with a rod of iron: and he treadeth the winepress of the fierceness and wrath of Almighty God.

Commentary
The rhetoric from North Korea is becoming more intense, as Kim Jong Un seems to be trying to provoke war and is moving ahead with his nuclear and ballistic missile programs. North Korean missiles now can reach US military bases and the entire region seems to be preparing for a war that no one else wants. Trump sent a carrier task force that docked in South Korea last month in a show of force, trying to deter North Korea, and that seemed to have caused a lull in their aggressive statements for a time, but now they are ramping up again.
With a third naval strike force on its way to the western Pacific, it appears that if this isn't enough to deter North Korea, a strategic strike may be imminent. Yet that poses dangers as well, since China backs North Korea and there is a risk that any strike on North Korea could draw us into war with China. The Pentagon is testing a new Terminal High Altitude Area Defense interceptor (THAAD) system but North Korean technology is advancing to where there could be little warning of a strike.
Some analysts speculate that Kim is pursuing his nuclear ICBM program so aggressively with the intent to reach the US mainland, in order to have a bargaining chip with both the West and with China, but it's hard to know what the notoriously unstable dictator actually will do next or what his reasoning is. It does appear that war is ahead.
May the Holy God of Israel bless and protect you.
Hebrews 9:28  So Christ was once offered to bear the sins of many; and unto them that look for him shall he appear the second time without sin unto salvation.
World War 3/ North Korea
Sources: 3rd US Naval Strike Force Deployed to Deter North Korea 05/28/17  The latest information on NK to keep you on the cutting edge of what is happening.
Revelation 22:20  He which testifieth these things saith, Surely I come quickly. Amen. Even so, come, Lord Jesus.

"The United States is sending a third aircraft carrier strike force to the western Pacific region in an apparent warning to North Korea to deter its ballistic missile and nuclear programs, two sources have told VOA.

The USS Nimitz, one of the world's largest warships, will join two other supercarriers, the USS Carl Vinson and the USS Ronald Reagan, in the western Pacific, the sources told VOA's Steve Herman.

The U.S. military has rarely simultaneously deployed three aircraft carriers to the same region.

But North Korea's growing nuclear and missile threat is seen as a major security challenge for President Donald Trump, who has vowed to prevent the country from being able to strike the U.S. with a nuclear missile, a capability experts say Pyongyang could have some time after 2020."
Daniel 7:13-14  I saw in the night visions, and, behold, one like the Son of man came with the clouds of heaven, and came to the Ancient of days, and they brought him near before him. (14) And there was given him dominion, and glory, and a kingdom, that all people, nations, and languages, should serve him: his dominion is an everlasting dominion, which shall not pass away, and his kingdom that which shall not be destroyed.

"As the Pentagon prepares to conduct its first test in three years of the multibillion-dollar effort to intercept a North Korean warhead, it hopes to demonstrate that it has fixed a system that has worked in fewer than half of its previous nine tests.
But just as the Defense Department seeks to prove that it can strike a speeding target launched over the Pacific — in this case, an interceptor rocket is set to lift off from the California coast on Tuesday to try to smash a mock warhead — the North Koreans have delivered a new challenge.
The North has recently test-fired a series of missiles based on a technology that would give the United States little warning of an attack. The new generation of missiles uses solid fuels, enabling them to be rolled out from mountain hideaways and launched in minutes. That makes the job of intercepting them — already daunting — far harder, given that the U.S. anti-missile system works best with early alerts from satellites that a launch is imminent."
North Korea promises 'gifts' to the Americans 05/30/17  He now is mocking President Trump and seems to be provoking a war. He wants war. How much longer can this continue until there is an actual war?
Philippians 3:20-21  For our conversation(citizenship) is in heaven; from whence also we look for the Saviour, the Lord Jesus Christ: Who shall change our vile body, that it may be fashioned like unto his glorious body, according to the working whereby he is able even to subdue all things unto himself.

"North Korean leader Kim Jong-Un is promising "bigger gifts" to the U.S. following his country's latest ballistic missile test.
Kim personally supervised the test of a ballistic missile controlled by a precision guidance system and ordered the development of more powerful strategic weapons, Reuters reported Monday, citing the North's official KCNA news agency.
He expressed conviction that the country "would make a greater leap forward in this spirit to send a bigger 'gift package' to the Yankees," in retaliation for American military provocation, KCNA said.
"The ballistic rocket flew toward the east sky where the day broke and correctly hit a planned target point… after flying over the middle shooting range," the report said."
North Korea says it's ready to deploy missiles that can reach US bases 05/29/17   I don't think that he was bluffing.

"North Korea says it's ready to deploy and start mass-producing a new medium-range missile capable of reaching Japan and major US military bases there following a test launch it claims confirmed the missile's combat readiness and is an "answer" to US President Donald Trump's policies.
North Korean leader Kim Jong Un ordered the launch and watched from an observation post, state media reported Monday. The Korea Central News Agency said the test verified technical aspects of the weapon system and examined its "adaptability under various battle conditions" before it is deployed to military units.
Kim reportedly said the launch was a success, "approved the deployment of this weapon system for action" and said that it should "be rapidly mass-produced."

Pedophilia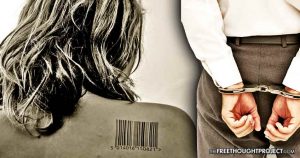 Largest Sex Trafficking Bust In US History, Dozens Of High-Level "Slave Traders" Indicted 05/28/17  There has been a tremendous increase in arrests for sex slavery and pedophilia since President Trump was elected. This is wonderful and I hope the nation is cleansed of these criminals who prey on women and children.
2 Chronicles 7:14  If my people, which are called by my name, shall humble themselves, and pray, and seek my face, and turn from their wicked ways; then will I hear from heaven, and will forgive their sin, and will heal their land.

"In what is begin hailed as one of the largest prosecutions of its kind in US history, dozens of high-level modern-day slave traders were indicted this week in the US for enslaving hundreds of young women. Spreading from coast to coast, authorities are calling it a sophisticated sex trafficking ring that forced hundreds of women to be "modern day sex slaves."
Naturally, the root cause of the state finding the organization wasn't the sex slaves — it was was the concealment of millions of dollars. This latest indictment goes after the money as outside of the conspiracy to commit sex trafficking charges, are the charges of conspiracy to engage in money laundering and operating an unlicensed money transmitting business.
"From coast to coast, IRS Criminal Investigation is determined to team with our law enforcement partners to track down the individuals who facilitate and launder the proceeds of sex trafficking crimes," said Special Agent in Shea Charge Jones, during the original indictment in October. "Those who seek to enrich themselves by exploiting the desperate circumstances of their victims will not be tolerated in our cities."
The women were taken from Thailand and brought to the United States. They were forced to work as sex slaves and told they could buy their freedom if they paid off their nearly insurmountable bondage debts."
American Politics/ Transgendered
Poll: Pennsylvania Gov. Tom Wolf's Approval Rating Less Than 35 Percent as He Seeks to Redefine 'Sex' 05/29/17  I do hope that the people of Pennsylvania throw him out of office. He doesn't know the difference between and man and woman! He has a full blown reprobate mind. What a disaster he has been for the state.
Genesis 5:1-2  This is the book of the generations of Adam. In the day that God created man, in the likeness of God made he him; Male and female created he them;

"A new poll shows that Pennsylvania Gov. Tom Wolf (D) has an approval rating of less than 35 percent going into a re-election bid in 2018.
Among a random sample of 1,031 likely voters, only 34.86 percent said they approve of the job Wolf has done, while 43.38 percent disapprove, and 21.76 percent are undecided.
Keystone Report published the poll, which was commissioned by the Washington, D.C.-based American Principles Project (APP), an organization committed to the Constitution and the founding principles.
APP notes the majority of Democrat respondents said they were less likely to support Wolf when they learned about his support for a "gender identity" mandate on schools.
"When told Wolf supports school policies that force children to share shower facilities with members of the opposite sex, 71 percent of voters said they were less likely to support the Governor, including 51 percent of Democrats," APP states in a press release.
"Democrats are going to be extremely upset with their own governor — 51 percent said they were less likely to vote for him — when they find out he is pushing policies that would force their children into showers with members of the opposite sex," said Terry Schilling, APP's executive director. "If Republicans have the intestinal fortitude to message on this issue — if they have the courage to do both what is right and what is politically smart — Gov. Wolf will lose tens of thousands of Democrat votes because of his radical agenda. He won't be able to recover from that."
Israel/ The Coming Middle East War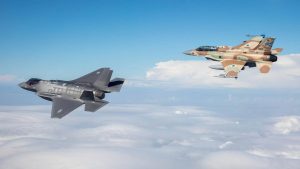 Israel Is Getting A Single F-35 Test Jet Unlike Any Other 05/29/17  I found this to be a fascinating article because it gives a behind the scenes look at the Israel air force and the F-35 fighter.
"Israel continues to win unique concessions surrounding its participation in the F-35 Joint Strike Fighter program. The country's increasingly independent development could ultimately produce a version of the aircraft specifically suited to its needs that differs significantly from Lockheed Martin's existing offerings.
In May 2017, it emerged that Lockheed was specially building a one-off sub-variant of the F-35I "Adir" – meaning "mighty one" in Hebrew – for Israel and expected to deliver it by 2020. The plane would act as a testbed for the country's planned, but unspecified modifications. The Israeli Air Force is planning on purchasing as many as 75 F-35s, primarily the I variant, which is similar to the U.S. Air Force's A model. The final fleet could include derivatives of the U.S. Marine Corps' short- and vertical-takeoff capable B version, as well. The first "Adir" touched down in Israel in December 2016."
American Politics/ Israel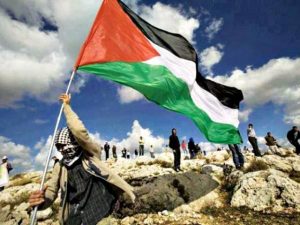 Taylor Force Family's Attorneys: Cut U.S. Funding to Palestinian Terrorists, Suicide Bombers' Families Now 05/30/17  This is long overdue; not one penny of American money should be sent to this terrorist group. The day is now to crush the PLO, so it never can attack Israel with terrorists.
1 Thessalonians 1:10  And to wait for his Son from heaven, whom he raised from the dead, even Jesus, which delivered us from the wrath to come.

"Israel Law Center founder Nitsana Darshan-Leitner told Breitbart News Daily… that it's past time for the United States to cut funding to Palestinian terrorists and their families.
Darshan-Leitner's organization, an Israel-based law group, is representing the family of Taylor Force, a U.S. Army veteran who was murdered in cold blood by a Palestinian terrorist last year in Israel after serving the U.S. in both Iraq and Afghanistan. Force was in Israel as part of a school mission trip, and was killed by a Palestinian terrorist who thought he was attacking Jews—even though Force was not Jewish but Christian.
"Taylor Force was a serviceman and he went with his school on a mission to Israel, a seven days tour," Darshan-Leitner said in the interview, which aired Monday morning. "One of his visits in Israel was on Jaffa. It was nighttime, and a Palestinian young man came and stabbed him and many, many others with a knife. He killed him and also injured many, many others… He did a great service to his country. He served in Iraq and served in Afghanistan. And he came to Israel on a tour in the framework of his school."
In response to the terrorist attack that claimed Force's life, members of the U.S. Congress drafted legislation in his name—the Taylor force Act—which would cut U.S. funding to the Palestinian Authority until the organization stopped paying terrorists behind attacks like this and their families.
"The Taylor Force Act would take away the amount of money the Palestinians obtain," Darshan-Leitner said. "The Palestinians Authority is paying their prisoners, the secure prisoners who are sitting in the Israeli jails being sentenced for killing and for taking acts of murder and acts of terror against civilians, and also the amount of money the Palestinians are paying the families of the suicide bombers. They have been rewarding the families of those who detonate themselves and have killed the civilians. [The bill would take the money out] from the U.S. aid that the U.S. provides the Palestinian Authority. It's a total sort of deduction. They take the awards that the Palestinian Authority has given, they take it from the prisoners and families, and they take it from what the U.S. gives the Palestinians."
Hard Left/ Islam
Muslim Youths Could Become So Isolated That Violence Becomes 'Only Avenue of Making a Statement About Their Religion' 05/30/17  Apparently there is no end of the depth to which the Hard Left mind will go to defend Islam and Muslims. No matter what atrocities the Muslims commit in the name of allah, the Hard Left is going to find a way to mitigate it. According to them, now it is our fault that Muslim youth are isolated, and these attacks are a way of making a statement about their religion.
No, it is the religion of Islam which causes them to make the attacks. It is the Koran which is the basis for the attacks and rapes on the infidels. It is now SO clear that there is a real mind meld between the Hard Left and the Muslims. In a real sense they are brothers in arms because at the root they are the same. They hate God, the Bible and America. This is not going to end well.
Proverbs 16:25  There is a way that seemeth right unto a man, but the end thereof are the ways of death.

"Rep. Jackie Speier (D., Calif.) said Tuesday on MSNBC that Muslim youths could become so isolated that violence becomes the "only avenue of making a statement about their religion."
Speier's comment came after host Stephanie Ruhle asked her about the terrorist attack Monday night following an Ariana Grande concert in Manchester, England that killed 22 people and wounded over 50 others, including many children.
"ISIS has now claimed responsibility," Ruhle said. "Is there any evidence you've heard to back that up?" Speier said there was no evidence at the time to link suspected suicide bomber Salman Abedi to the Islamic State. She then discussed how many of the recent terror attacks have been lone-wolf acts of violence that ISIS likes to take credit for.
"The real issue is whether or not Muslim youth around the United States and around the world feel there's a pathway forward for them, or do they become so isolated that this is their only avenue of making a statement about their religion," Speier said.
Since Speier's interview on Tuesday morning, British authorities have confirmed that Abedi was part of a terrorist network, not a lone-wolf attacker, according to NBC News."
Hard Left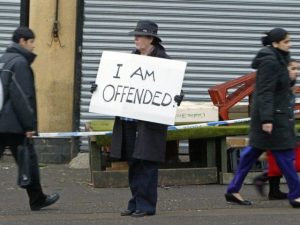 Evergreen State College President Gives into Demands of Leftist Student Protesters 05/30/17  I watched Professor Weinstein on the Tucker Carlson Show and have no sympathy for him. Weinstein said he was a progressive: therefore, he and his ilk created these monsters which now are tearing at him!
His own sinful rebellious mind, which he and others like him instilled in the students, have encouraged reprobate minds. These minds have turned on him and all of the professors! We now are looking at a budding spirit of the French Revolution on many of our college campuses. Tremendous bloodshed lies dead ahead.
Numbers 32:23  …behold, ye have sinned against the LORD: and be sure your sin will find you out.

"The president of Evergreen State College has announced he will comply with the demands of students who protested professor Bret Weinstein, who refused to participate in a campus event where white students and staff were asked to leave school grounds.
Although Evergreen President George Bridges announced that progressive professor Bret Weinstein wouldn't be suspended, Bridges announced that he would comply with the long list of demands that the students brought before him.
"I'm George Bridges, I use he/him pronouns," he began, before stating that he would comply with most of the student protester's demands.
Bridges went as far to say that he would increase the school's efforts to fight discrimination in response to the demand that Weinstein be suspended for refusing to participate in the school's annual "Day of Absence," in which, this year, all white community members were asked to leave campus for the day.
"We must increase our capacity to investigate instances of alleged discrimination," Bridges said. "Therefore, we have decided to increase the college's Affirmative Action and Equal Opportunity Officer to full-time today. In addition, if we need to hire outside investigators, we will."
Bridges praised his students, calling them "courageous" for voicing their concerns. He expressed a commitment to meeting most of their demands, claiming that "together we can reach them."

Luke 9:62  And Jesus said unto him, No man, having put his hand to the plough, and looking back, is fit for the kingdom of God.