Boston Police Commissioner Evans: "We're All Muslims Deep Down"
         Verse of the Day
1John 2:17 And the world passeth away, and the lust thereof: but he that doeth the will of God abideth for ever.
Commentary
The lead article is about how the Hard Left is just in "love" with Islam. There is no end to how much they will defend Islam. There are several articles about the coming of World War 3 as the buildup is now nonstop. China is becoming very aggressive, while the US is about to confront China over the South China Sea! I am keeping you on the cutting edge events leading to WW3.
Use all of this information about the current prophetic scene to grow close to the Lord as this tension can't go on forever. It has to break at some point.
May the Holy God of Israel bless and protect you.
Psalm 91:14,15 Because he hath set his love upon me, therefore will I deliver him: I will set him on high, because he hath known my name. He shall call upon me, and I will answer him: I will be with him in trouble; I will deliver him, and honour him.
Hard Left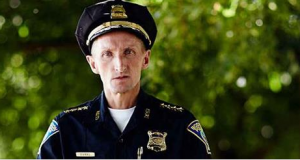 BOSTON POLICE COMMISSIONER WILLIAM EVANS: "WE'RE ALL MUSLIMS DEEP DOWN"  Boston is a super Hard Left city, and I guess so is the police commissioner. Look how quickly he is claiming that Islam is a religion of peace! The Hard Left is growing closer to Islam day by day. This article also lists excellent verses from the Koran showing the violence.
"Veterans, troubled by rhetoric, rally support of Muslims" reads the headline to a story in the print edition of today's Boston Sunday Globe (online yesterday it was "Local veterans hold rally in support of Muslims.") It described a group, Veterans for Peace, that felt it simply had to stand up on behalf of Muslims in

Massachusetts whom, we were told, are feeling terribly put upon because of the "politics of fear" that unscrupulous politicians were using "as a wedge issue and they're scaring people."

The veterans were there to stand up for Muslims, and among the speakers, the most remarkable one was Police Commissioner William Evans.

He spoke last, and with great feeling. He told the assembled crowd that "We're all Muslims deep down. We all yearn for peace." That astounding remark can be read in either of two ways: "it is because we're all Muslims deep down that we all yearn for peace," or, in the other conceivable reading, "it is because we all yearn for peace that we're all Muslims deep down."
As Brazil Has Done to Israel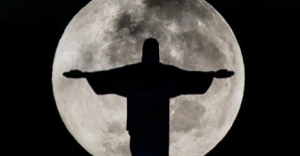 Brazil on course for worst recession in century  When reading this article, remember that Brazil is one of the leading countries supporting the Palestinians, and is against Israel. The nation also has a militant homosexual agenda and openly comes against God and His word. Brazil is now reaping its reward.
Since the nations do not believe God's word, they will never make the connection between national sin and national destruction. This is coming to all the nations as the Day of the LORD approaches!
"Brazil's economy shrank by 3.8 percent in 2015, the government said Thursday, with the biggest contraction in 25 years set to push the Latin American giant into its worst recession for more than a century.
The latest gloomy news from Brazil was no surprise, but the severity underlined the depth of problems facing President Dilma Rousseff's government as it battles both declining economic output and 10.67 percent inflation."
World War 3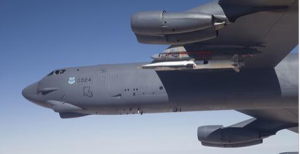 "US B-52s to perform 'not normal' exercises in Norway  They always seem to claim that the buildup has nothing to do with Russian aggression!
"Three B-52 Stratofortress bombers that have moved from the US to Europe are set to participate in military exercises in Norway. A top US commander characterized the redeployment as "not normal."
The move, which began last week with the bombers and 200 support airmen being stationed in Spain, is part of the Obama administration's build-up of US forces in Europe in response to European countries' anxiety over perceived Russian aggression.

The Norwegian exercise, called Cold Response, is meant to practice "high-intensity operations in winter conditions," according to the Pentagon. More than a dozen NATO countries will participate in the rehearsal that is meant to underscore NATO's ability "to defend against any threat in any environment."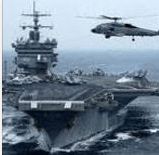 US Admiral Proposes 4-Nation Effort to Safeguard Freedom of Navigation in Asian Waters  It looks like the coming war in Asia will be China and North Korea against the rest of Asia. I believe that China is going to win and eventually bring the 200 million man army to Armageddon.
"For the second time in ten days, a senior U.S. official has raised the prospect of joint U.S.-India naval patrols in a region where China's expanding territorial and military ambitions have raised tensions, and this time the top U.S. military commander in the Pacific suggested widening the proposed cooperation to include Japan and Australia as well.

Addressing a geopolitics forum in New Delhi, U.S. Pacific Command chief Adm. Harry Harris referred Wednesday to "quadrilateral" U.S.-India-Japan-Australia cooperation. A strategic dialogue initiative involving the four countries caused waves with Beijing when first attempted during the Bush administration in 2007."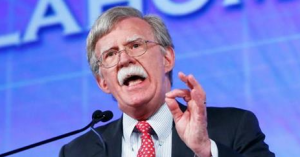 "Bolton: China May Soon Have 'Hands Around the Throats' Of Vital U.S. Allies  Great article about the Chinese agenda with the South China Sea. China's world domination is out in the open. They are full speed ahead with their agenda.
"Bolton agreed with Bannon that the American people have not been well-prepared by their political leaders to understand the enormous strategic significance of the South China Sea, or the true scope of China's ambitions.

He laid the task of providing that perspective, and rallying public support for whatever American counter-moves are necessary, at the feet of the next President.

"People need to hear their leaders, or their would-be leaders, explain why these issues are important to them," he said.

For a lot of people, maybe who didn't grow up in the Vietnam era, the South China Sea sounds like it's a long way away.

Here's a key fact: every barrel of oil that goes to Japan, South Korea, and Taiwan – key allies and trading partners of the United States – goes through the South China Sea. if the Chinese take what are now international waters, and make them into a Chinese lake, they've got their hands around the throats of those economies.

They've got forward position among the nations of Southeast Asia, and they're right on the edge of the Indian Ocean.

"There's a lot at stake here," he concluded. "A real leader could explain that, could explain to the American people how it could affect their daily lives – and why we have to take actions such as a substantial naval rebuilding program, so that our Navy doesn't sink to levels we haven't seen since World War I, and so that we can protect our freedoms here, and our way of life."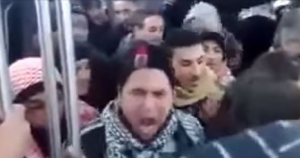 NATO COMMANDER: ISIS "SPREADING LIKE A CANCER" AMONG REFUGEES  These are the same "refugees" that Obama wants to bring the into the US!
"The U.S. senior commander in Europe warned the Senate Armed Services Committee, "What we have seen growing" in the flow of refugees fleeing Syria and migrants leaving depressed countries in the Middle East and North Africa" are "criminals, terrorists and [returning] foreign fighters" coming into Europe.

"I think we need to be careful about all these flows of refugees" into the West.
Asked if that also posed a threat to the United States, he said, "I would take Daesh [the Arabic acronym for the Islamic State in Iraq and Syria (ISIS or ISIL)] at their word" that they want to export the caliphate's control from its base in Iraq and Syria to the West as a whole.

General Philip Breedlove said that the Islamic State terror group is "spreading like a cancer" among refugees. The group's members are "taking advantage of paths of least resistance, threatening European nations and our own", he added."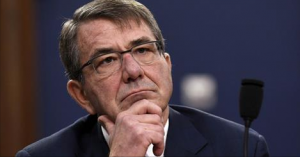 Carter warns China over increasing militarization of South China Sea  I doubt that the Chinese are paying attention to anything that comes from the Obama regime. He has no credibility, so the Chinese will do whatever they want.
"Defense Secretary Ash Carter warned China Tuesday against making increasingly aggressive moves in the disputed South China Sea region, days after satellite images revealed Beijing had placed surface-to-air missiles on one of its claimed artificial reefs.

"China must not pursue militarization in the South China Sea," China said in a speech in San Francisco. "Specific actions will have specific consequences."

Carter said if China doesn't heed the warning, the U.S. was prepared to increase military deployments to the Asia-Pacific region and would spend an additional $425 million to pay for more joint military exercises with countries that feel threatened by China's actions."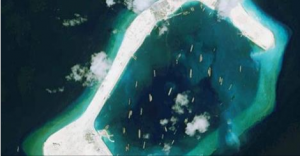 "Chinese General: Military Will Handle Threats to 'China's Sovereignty' in South China Sea  The Chinese military clearly has said it will go to war over the South China Sea. This is a clear statement that WW3 is very close. All the signs are there for everyone to see.
"The head of China's military operations in the South China Sea threatened this weekend to use force to "deal with any security threat" in the region, asserting that "China's sovereignty" in the region — highly disputed by its neighbors — was worth deploying the military.

General Wang Jiaocheng, who runs the People's Liberation Army Southern Theatre Command, told reporters his soldiers were ready to respond to any "threat" in the region. "The military will be capable of dealing with any security threat.

No country will be allowed to use any excuse or action to threaten China's sovereignty and safety," he said, adding that "maritime defense" was paramount for the military in his region. "The foremost mission is to safeguard rights and interests in the South China Sea," he noted."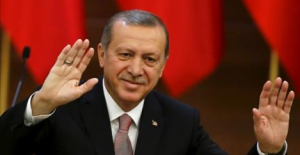 "Analysis: A weakened Turkey seeks Israel's help to break growing isolation  This is a great article about Turkey, and it puts together lots of loose thoughts I had about what is happening. I clearly see the picture of what is going on with Turkey. Erdogan is really desperate as he reaches out to Israel.
"Instead, Turkey finds itself in a conflict with Russia and Iran over Syria, where Erdogan hoped to see President Bashar Assad ousted. Erdogan supported the Muslim Brothers in Egypt and now he finds himself at odds with Egyptian President Abdul Fattah al-Sisi.

Because of Turkey's uncompromising fight against its Kurdish population, as well as in Syria and Iraq, Ankara is also losing its influence with NATO and with the US. Turkey is now more isolated than ever and is therefore interested in renewing ties with Israel, in the hope that the Jewish state can help Ankara improve its standing in Washington.

Turkey also needs natural gas from Israel in order to diversify its sources of energy and to reduce its dependency on Russian gas."
Jerusalem, Jerusalem, Jerusalem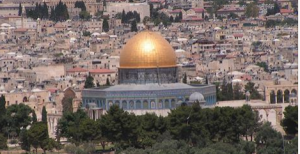 Amid Regional Turmoil and Terrorism, Islamic Bloc Plans Special Summit – on 'Palestine'  What I believe is going to happen is that the winner of the Islamic civil war will unite all of Islam into a caliphate. The objective will first be to conquer Israel, kill all of the Jews and make Jerusalem its capital. After conquering Jerusalem, their next objective will be to conquer the world.
The God of Israel has set up Jerusalem as a trap. Islam will meet its doom when the Muslims try and conquer Jerusalem. This city is God's anvil, and Islam is about to be broken over it!
Zechariah 12:2 Behold, I will make Jerusalem a cup of trembling unto all the people round about, when they shall be in the siege both against Judah and against Jerusalem.
"At a time when the conflict in Syria is fueling sectarian enmity across the Middle East, and instability and terrorism rattle countries from Iraq to Yemen to Libya, the bloc of the world's Islamic nations is holding an "extraordinary" summit at the weekend – focusing on "Palestine."

The gathering of ministers and heads of state and government in the Indonesian capital Jakarta, only the fifth "extraordinary" summit in the 47-year history of the Organization of Islamic Cooperation (OIC), has been called at the request of Palestinian Authority chairman Mahmoud Abbas.

The 57-member OIC's Saudi Arabia-based secretariat said the summit aims to explore a "strategy to counter the continuous illegal occupation and apartheid policies by the Israeli government, as well as to advance the peace process and to resolve the situation in Al-Quds Al-Sharif [Jerusalem]."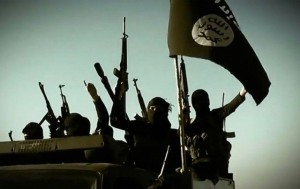 Next Time in Jerusalem': Islamic State Supporters Celebrate Deadly Baghdad Suicide Bombings  Conquering Jerusalem is always the desire of the Muslims. They are insane over the Jews controlling Jerusalem and the holy sites. Jerusalem is the magnet to draw Islam for its final, violent and bloody end.
Zechariah 12:6 In that day will I make the governors of Judah like an hearth of fire among the wood, and like a torch of fire in a sheaf; and they shall devour all the people round about, on the right hand and on the left: and Jerusalem shall be inhabited again in her own place, even in Jerusalem.
"Internal messages obtained by Breitbart Jerusalem show Islamic State supporters celebrated the deadly suicide attacks carried out by the organization's operatives in a Shi'ite part of Baghdad on Sunday, rejoicing in the death and injury of "more than 100 infidels."

The string of suicide attacks in the Iraqi capital's Abu Ghraib and al-Sadr districts left at least 70 people dead and many more wounded.

IS released a somewhat laconic statement claiming responsibility, but its supporters were jubilant in messages exchanged in a private encrypted chat utilized by IS and its supporters, vowing that the next such operation would be in Jerusalem."
Matthew 26:64  Jesus saith unto him, Thou hast said: nevertheless I say unto you, Hereafter shall ye see the Son of man sitting on the right hand of power, and coming in the clouds of heaven.