George Whitefield and the Great Awakening Revival
Verse of the Day
Acts 1:8 But ye shall receive power, after that the Holy Ghost is come upon you: and ye shall be witnesses unto me both in Jerusalem, and in all Judaea, and in Samaria, and unto the uttermost part of the earth.
Commentary
In light of all the dreadful news, I wanted you see how the power of God worked in America. The lead article is about George Whitefield, the great British evangelist who had such a huge impact on the founding of America. God gave give him a supernatural voice, in that his voice projected great distances. Huge crowds of people could hear, which today would require amplification!
Whitefield was one of many great evangelists who won enormous numbers of people to the Lord. Today we need 100 Whitefields all across the nation preaching under the great anointing of the Lord.
There are many other worthwhile articles to keep you on the cutting edge of events.
May the Holy God of Israel bless and protect you.
Daniel 12:3 And they that be wise shall shine as the brightness of the firmament; and they that turn many to righteousness as the stars for ever and ever.
History/Christianity
Great Awakening Revival: Franklin "As the calamities of a bloody War … approach us … there is just reason to fear that unless we humble ourselves before the Lord & amend our Ways, we may be chastised with yet heavier Judgments." 10/05/16  Most Christians never have heard of George Whitefield, but he was a tremendous evangelist prior to the American Revolution. His preaching had a dramatic impact on the nation and gave the people a religious foundation for the war.
"Beginning in 1740, George Whitefield preached seven times in America, to crowds sometimes over 25,000. He spread the Great Awakening Revival, which helped unite the Colonies prior to the Revolutionary War.
Ben Franklin continued his description of evangelist George Whitefield:
"Multitudes of all denominations attended his sermons…It was wonderful to see the change soon made in the manners of our inhabitants.From being thoughtless or indifferent about religion, it seemed as if all the world were growing religious, so that one could not walk thro' the town in an evening without hearing psalms sung in different families of every street."
World War 3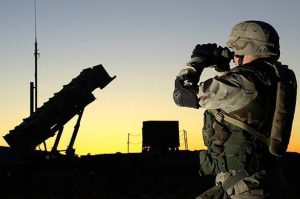 Moscow prepared for possible nuclear attack 10/02/16  This is from a Russian news source. Russia has it military ready for war and now it is working to prepare its citizens. According to the article, Russia has massive bunkers ready for its population.
"Representatives for the Russian Emergency Situations Ministry (EMERCOM) said that all bomb shelters and underground shelters in Moscow meant for the evacuation of people in case of a nuclear attack or other emergencies, "were prepared and will be able to accommodate the entire population of the capital."
"As a result of the introduction of new approaches to civil defense, an inventory of underground facilities of the city was conducted. The Moscow underground facilities will be able to protect 100% of the population of the city," deputy head of EMERCOM of Russia in Moscow, Andrei Mishchenko said.
He also added that the department takes urgent measures to enhance civil defense. The department updates the legal framework and modernizes control and alarm systems.
"We work to improve the public training system in the field of civil defense," he said.
Noteworthy, the Ministry for Communications, the Finance Ministry, the Ministry for Industry, the Russian State Reserve and the Bank of Russia earlier took part in a sudden inspection of the Russian army. The above-mentioned departments worked in a "war-time" mode to test their systems for a possible war.
The Washington Free Beacon wrote citing US intelligence that Russia suddenly started building super bunkers. According to the publication, "dozens" of such bunkers are being built across the country."
Deal with the devil': US 'ready to ally with terror' to overthrow Assad – Russia Foreign Ministry 10/04/16  This is really a bizarre situation. Russia is backing Assad who is supported by Iran and Hezbollah, all of which are terrorists! We are backing the Free Syrian Army who is in bed with ISIS!
There is NO good guy in the this but all are bad guys. There is NO winner in Syria as either Sunni or Shiite terrorists are going to control Syria. This is an excellent place for WW3 to start.
"Washington "has never exerted any real pressure on Jabhat Al-Nusra, done nothing for delineation to succeed and taken no action against its militants," the Russian Foreign Ministry said in a statement Monday, following the US decision to suspend cooperation on Syria.
Besides failing to deliver on its part of the deal, the US were hampering Moscow's efforts to stop the terrorists, the Russian Foreign Ministry said, calling Washington's decision a "reflection" of the Obama administration's inability to meet the key condition for Russia-US cooperation on the Syrian peace process.
The way the situation has been unraveling in Syria in the past few weeks has made Moscow doubt what Washington's real intentions are, according to the ministry.
"We are becoming more convinced that in a pursuit of a much desired regime change in Damascus, Washington is ready to 'make a deal with the devil'," the Foreign Ministry said. For the sake of ousting Syrian President Bashar Assad, the US appears to be ready to "forge an alliance with hardened terrorists, dreaming of turning back the course of history."
WHAT THE GOVT DOESN'T WANT YOU TO KNOW ABOUT THE 40 MILLION RUSSIANS IN FALLOUT BUNKERS RIGHT NOW!!! 10/05/16  This is happening right now. The Russians are preparing their population for not only war but nuclear war! The entire population of Moscow is involved in this drill.
Putin is not bluffing while we have Obama as president!
"As you watch this 40 million Russians are evacuating to bunkers to prepare for a "massive event'. Russian Emergency services reports they have enough underground shelters for the entire 12 million people of Moscow. The Russians are deploying radical new approaches to civil defense with fully stocked and maintained bunkers ready to go at a moment's notice.
Meanwhile, there is no mention of these exercises by the US Government or the domestic United States press. The question is why? Should we be concerned? Should America as a whole be taking steps to prepare for what the Russians anticipate? If not, should we prepare ourselves and our families?"
Four European nations scrambled air forces to intercept nuclear-capable Russian Blackjack bombers that flew from Norway to Spain last month 10/05/16  This is the Russians testing their planes and NATO defenses. All part of the coming WW3.
"RAF Typhoons scrambled to meet Russian planes off Shetland islands
Four nations were involved in the intercept – France, UK, Norway and Spain
The Russian bombers are capable of carrying up to 16 nuclear missiles
Spanish media have said it is the furthest south they have seen bombers"
 New World Order – World Government
Global order out of control as Russia 'swaggers' 10/03/16  As time grows closer to the Second Coming of Jesus Christ the world will be in chaos. The antichirst (Beast) will step into this chaos and put the world back together.
Please do not expect the world to get better, but be prepared for the Lord unleashing judgments getting the world ready for end time events. We look for the coming of the Lord Jesus for his bride, also known as the rapture.
Revelation 13:4  And they worshipped the dragon which gave power unto the beast: and they worshipped the beast, saying, Who is like unto the beast? who is able to make war with him? (5) And there was given unto him a mouth speaking great things and blasphemies; and power was given unto him to continue forty and two months.

"He also suggested that, faced by a swaggering Russia, there was little that "poor old" John Kerry or Barack Obama can do in Syria in the final few weeks of their White House administration. He suggested different strategic questions could be asked if Hillary Clinton were elected.
In a frank assessment of the scale of global disorder rarely offered by a serving government minister, Stewart warned: "The world is getting out of control. You look at that whole arc of what is happening in northern Nigeria, in Mali, in Chad, what is continuing to happen in Libya, the problems that persist in Somalia, not to mention what is happening in Darfur, South Sudan,
Yemen, Ukraine, in Iraq, in Syria, you are looking at a real collapse of the multilateral system at a time when the United States is increasingly doubtful about what it can do to solve it."
Islam – ISIS
Isis prepares for 'apocalyptic' battle to defend the village at the heart of its propaganda operation 01/04/16  ISIS believes that according to the Hadiths, (not the Koran because there is nothing in it) the final battle will be at the town of Dabiq in Syria.

ISIS will fight fiercely to defend this town, but this is not going to be the final battle as they believe.

Are the Shiites or the Sunnis going to win out in Syria? There is a huge Islamic war coming over Syria. I still think in the end the Sunnis are going to win and create a caliphate to attack Israel. God is going to break the back of Islam when the Muslims try and take Jerusalem.

"US special presidential envoy to the coalition against Isis Brett McGurk also said on Twitter that rebels had advanced to "within a few kilometres of [Isis'] weakening stronghold Dabiq."
Dabiq, first captured by Isis in August 2014, occupies a central place in Isis' version of Muslim theology. The militants say that a battle there between Islamic and infidel Christian forces will herald the beginning of the apocalypse.
While the village is not militarily important to the so-called caliphate, Isis' online propaganda magazine takes its name from the town, and losing control of it would be a significant ideological blow."
Islam
"A Pakistani man who executed his sister with a bullet to the head because she married a Christian man said he had "no choice" but to kill her because of her shameful act that brought dishonor on her family.

While his younger sister, Tasleem, was sitting in their kitchen with their mother and sister, Mubeen Rajhu shot her in the head at their home in Lahore this past August.

Other members of the Muslim community in Lahore expressed support for Rajhu's actions, suggesting his actions were the noble option.

"I am proud of this man that he has done the right thing, to kill her," one neighbor named Babar Ali said in the interview. "We cannot allow anyone to marry outside our religion. He did the right thing."

Tasleem's father Mohammed Naseer Rajhu blames his daughter for her own death, and for the disgrace she brought to the family.

"My family is destroyed," he said. "Everything is destroyed only because of this shameful girl. Even after death I am destroyed because of her."

Christians are notoriously vulnerable in Pakistan, despite laws that guarantee their rights to religious freedom. Many Christians and other minorities have accused the government of doing little to protect them, as violence against Christians is rarely punished.

Prejudice against Christians is inculcated at an early age in Pakistan, even in the country's schools.

Earlier this year, a study on textbooks used in Pakistan's public schools found "deeply troubling content" in the representation of Christians as fundamentally inferior to Muslims.

The comprehensive report, Teaching Intolerance in Pakistan: Religious Bias in Public School Textbooks, found that the textbooks are used to confer "public shaming" on Christians and other minorities, indoctrinating schoolchildren with a pro-Muslim prejudice from the earliest ages.

"Public shaming begins at a very young age," the report found, and the Pakistani curriculum teaches that religious minorities, particularly Christians and Hindus, are "nefarious, violent, and tyrannical by nature."

Hard Left

Massachusetts' highest court grants full parental rights to unmarried gay woman 10/04/16  America continues to go deeper down the road to Sodom. The reprobates have no idea what a family is. I know they despise the idea of a man and woman being a family unit.

Jude 1:7  Even as Sodom and Gomorrha, and the cities about them in like manner, giving themselves over to fornication, and going after strange flesh, are set forth for an example, suffering the vengeance of eternal fire.

"The Mass. court that paved the way for same-sex marriage in the United States ruled Tuesday that an unmarried gay woman whose former girlfriend gave birth to two children through artificial insemination has the same parental rights as their biological mother.
The Supreme Judicial Court, of Massachusetts, issued its decision Tuesday in a complicated case about the parental rights of a once-partnered, but unmarried, gay couple."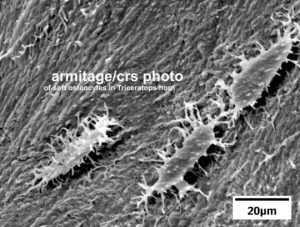 Young-Earth Creationist Wins Lawsuit" 10/05/16  This is a fascinating article about a dinosaur fossil with soft tissue! This proves that the dinosaurs were not millions of years old. The Hard Left evolutionist went crazy over this and fired the scientist who published the findings!
He won in court!
2 Peter 3:5  For this they willingly are ignorant of, that by the word of God the heavens were of old, and the earth standing out of the water and in the water:

"More than three years ago, I wrote about the sad story of Mark Armitage, a gifted scientist who has become an expert in microscopy. In addition to running his own microscope company, he also worked as the Manager for the Electron and Confocal Microscopy Suite in the Biology Department at California State University Northridge.
While on a fossil dig in the Hell Creek Formation in Montana, he discovered a 48-inch Triceratops horn. When he and his colleague soaked it in weak acid to remove the mineral components, they recovered soft, brown tissue.
If that's not exciting enough, he also examined the fossil with a scanning electron microscope, and he found actual bone cells! Not only that, he saw no evidence for mineralization in the cells. In other words, he wasn't looking at cells that had gone through petrifaction. He was looking at cells that still had their original components. So not only had he found soft tissue in the fossil, he had found soft cells!"
Psalm 19:14   Let the words of my mouth, and the meditation of my heart, be acceptable in thy sight, O Lord, my strength, and my redeemer.