In Inaugural Benediction, Rabbi Cites Judaism's Ties to Jerusalem
Verse of the Day
Psalm 137:1  By the rivers of Babylon, there we sat down, yea, we wept, when we remembered Zion.

Commentary
The rabbi's prayer at the inauguration caught my attention because he did mention Jerusalem. He prayed from Psalm 137 about Jerusalem! He was the first orthodox rabbi ever to pray at a presidential inauguration. On my, what times we live in – and it appears that Jerusalem now has the full attention of the American government in a good sense and of the world in a bad sense.

I've also posted many important articles on a variety of topics.
May the Holy God of Israel bless and protect you.
Daniel 12:9-10 And he said, Go thy way, Daniel: for the words are closed up and sealed till the time of the end. Many shall be purified, and made white, and tried; but the wicked shall do wickedly: and none of the wicked shall understand; but the wise shall understand.
American Politics/ Jerusalem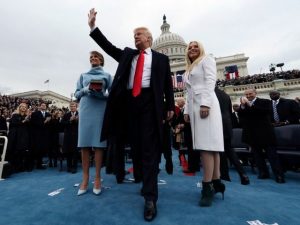 In Inaugural Benediction, Rabbi Cites Judaism's Ties to Jerusalem 01/22/17
Psalm 137:1  By the rivers of Babylon, there we sat down, yea, we wept, when we remembered Zion.

"The first Orthodox rabbi to ever give a benediction at an American president's inauguration chose to recite a psalm stressing Judaism's bond with Jerusalem.
Rabbi Marvin Hier, 77, founder of the Los-Angeles based Simon Wiesenthal Center, said in his inauguration prayer, quoting Psalm 137, "Bless all of our allies around the world who share our beliefs, 'By the rivers of Babylon, we wept as we remember Zion. … If I forget you O Jerusalem, may my right hand forget its skill.'"
Hier was the first religious leader to recite an invocation at the ceremony. In his prayer he also drew from other Psalms and asked that the "Eternal God bless President Donald J. Trump and America, our great nation."
American Politics/ Israel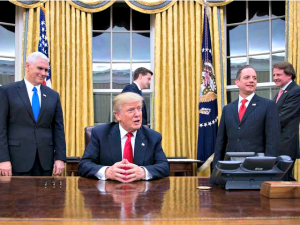 Israeli Leaders Hail 'New Era' of Donald Trump 01/22/17  It really seems that a pall has lifted off of America. Let's hope that as President, Trump stands with and blesses Israel and that God will pour out his blessings upon America.
Genesis 12:3  And I will bless them that bless thee, and curse him that curseth thee: and in thee shall all families of the earth be blessed.

"Israeli officials here welcomed the inauguration on Friday of President Donald Trump following eight years of Barack Obama's leadership.
Danny Danon, Israel's ambassador to the UN, celebrated that a "true friend of Israel will enter the White House today," ushering in a "new era" at the UN.
"Thank you President Trump for your unequivocal support, we look forward to welcoming you to our capital of Jerusalem," Danon said. "After the shameful resolution that was adopted by the Security Council, Israel looks forward to strengthening our most important alliance and leading together towards a new era at the UN."
"Congrats to my friend President Trump," tweeted Prime Minister Benjamin Netanyahu."
New World Order – World Government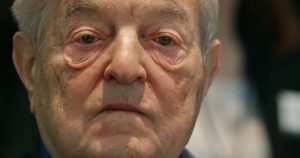 Billionaire George Soros has ties to more than 50 'partners' of the Women's March on Washington 01/22/17  Soros is drawn to evil like flies to manure. If he supports some group or event, then it is evil to its core. All you have to do is follow his support and actions, and you have found the core of evil in the world.
2 Timothy 3:13  But evil men and seducers shall wax worse and worse, deceiving, and being deceived.

"To understand the march better, I stayed up through the nights this week, studying the funding, politics and talking points of the some 403 groups that are "partners" of the march. Is this a non-partisan "Women's March"?
By my draft research, which I'm opening up for crowd-sourcing on GoogleDocs, Soros has funded, or has close relationships with, at least 56 of the march's "partners," including "key partners" Planned Parenthood, which opposes Trump's anti-abortion policy, and the National Resource Defense Council, which opposes Trump's environmental policies.
The other Soros ties with "Women's March" organizations include the partisan MoveOn.org (which was fiercely pro-Clinton), the National Action Network (which has a former executive director lauded by Obama senior advisor Valerie Jarrett as "a leader of tomorrow" as a march co-chair and another official as "the head of logistics"). Other Soros grantees who are "partners" in the march are the American Civil Liberties Union, Center for Constitutional Rights, Amnesty International and Human Rights Watch. March organizers and the organizations identified here haven't yet returned queries for comment."
666 Surveillance System
The Privacyless, Freedomless Smart City of 2030 the Elite Are Engineering (Video) 01/21/17  This is a great video showing the future that the elites have planned for mankind, and it is not good. The video is not speculation, but it shows the actual plans of the George Soroses of the world.
There is a dangerous side to all of the high technology that is fast becoming part of our life. The global elites are not hiding their plans, and if we know where to look, they are out there to be seen.
Revelation 22:20  He which testifieth these things saith, Surely I come quickly. Amen. Even so, come, Lord Jesus.
The Privacyless, Freedomless Smart City of 2030 the Elite Are Engineering (Video) 01/21/17
This is a great video showing what future the elites have planned for mankind, and it is not good. The video is not speculation, but it is the actual plans of the George Soros' of the world.
There is a dangerous side to all the high technology that is fast becoming part of our life.
The global elites are not hiding their plans, and if we know where to look, they are out there to be seen.
Revelation 22:20 He which testifieth these things saith, Surely I come quickly. Amen. Even so, come, Lord Jesus.
ProLife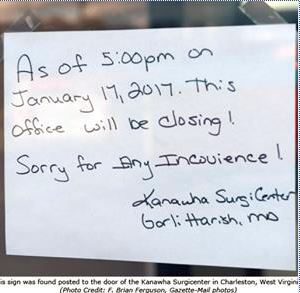 Roe v. Wade Fade: Six States Have Only One Remaining Abortion Facility 01/22/17  There is a quiet battle taking place between God's prolife people and hell. You seldom of hear of it, yet slowly but surely abortion centers are closing across America. Now there are six states that have just one abortion center!
I was blessed to be part of closing two abortion centers in central Pennsylvania and helping to stop local abortionists. You can see the documentary about this at: ProLife Battles at York, PA

Proverbs 6:16-19  These six things doth the LORD hate: yea, seven are an abomination unto him: A proud look, a lying tongue,
and hands that shed innocent blood,
An heart that deviseth wicked imaginations, feet that be swift in running to mischief, A false witness that speaketh lies, and he that soweth discord among brethren.

"On the 44th Memorial of the Roe v. Wade Supreme Court decision that decriminalized abortion in America, we stop today to mourn the loss of an estimated 60 million innocent lives. However, amid that unspeakable tragedy, there is now reason to hope, according to information released today by Operation Rescue.
Last week, it was learned that two surgical abortion facilities, one in West Virginia and one in Kentucky are permanently closing. That adds those states to a growing list of states with only one abortion facility.
Today, the following six states have a single abortion facility:
• Kentucky
• Mississippi
• Missouri
• North Dakota
• South Dakota
• West Virginia"
Hard Left/ Islam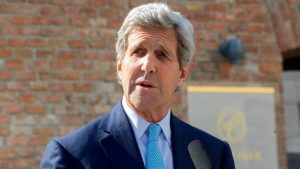 How John Kerry Secretly Lobbied to Get CAIR Removed From UAE's Terrorist Organization List 01/22/17  For this reason alone, it is a blessing to get Obama/Kerry out of the White House. They just love the Muslims, but especially CAIR, which is a terrorist group. Obama had them in the White House and Kerry in the State Department!
There is no doubt that President Trump is going to shut the door them! This is all part of draining the swamp.
Proverbs 21:12  The righteous man wisely considereth the house of the wicked: but God overthroweth the wicked for their wickedness.

"On November 16, 2014, the United Arab Emirates (UAE) took the unusual step of designating the Council on American-Islamic Relations (CAIR), and the Muslim American Society (MAS) as terrorist organizations.
They were among 83 groups named for their connections to the Egyptian Muslim Brotherhood.
This outraged CAIR officials, who immediately began efforts to get their organization removed from the list. They found a powerful ally in Secretary of State John Kerry, who authorized State Department officials to meet regularly with UAE officials to lobby on behalf of CAIR and MAS.
CAIR already had a sympathetic ear in the Obama administration, including the State Department, which had openly embraced and legitimized the entire spectrum of radical Islamist groups falsely posing as religious or civil rights groups, which both CAIR and MAS had done."
Hard Left/ Homosexuality
Top German Paper: We Need To Be 'More Gay, More Multicultural' To Oppose Trump 01/17/17  I could not think of a better example of a reprobate Hard Left mind. The Left in Europe wants to fight President Trump by being more "gay!" Oh, do they love this sin, along with Islam. Whatever is in deep rebellion against God, to that the reprobate mind flocks.
On one side the Germans are being more gay while on the other more Muslim! Can you see how insane they are? There are people ruling nations who think like this.
Romans 1:28  And even as they did not like to retain God in their knowledge, God gave them over to a reprobate mind, to do those things which are not convenient;

"In a new editorial, the head of the German daily broadsheet Die Welt has called on Germans to oppose U.S. President-elect Donald Trump by being more multicultural and more "gay."
Head of Die Welt Ulf Poschardt wrote a combative editorial in response to an interview Mr. Trump did with the Bild tabloid on Monday. The highly negative reaction from many online forced the paper into changing the world "schwuler" or gay to " more creative" after hundreds of comments were made on the paper's website and over one thousand more on their Facebook page.
In the editorial, Mr. Poschardt claims that Germans need to oppose Donald Trump because he threatens the system of globalisation he says has greatly benefited Germany."
Earthquakes and Volcanoes
Large M8.0 earthquake strikes West Pacific — Largest EQ in over 1 year 01/22/17
This is Dutch Sinse's latest earthquake warning. He is the best, and right on when it comes to prediction of earthquakes. Please pay attention to him.
Health and Nutrition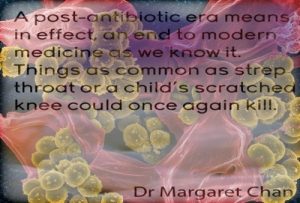 Medical Experts Warn 'Terrible Tipping Point' Reached In 2017 Will Have Worldwide Ramifications 01/17/17  This is an outstanding article. It gives great information on how to build your immune system through natural means. As the super bugs and pestilences are advancing, you just might need natural items such as garlic and honey.
Luke 21:11  And great earthquakes shall be in divers places, and famines, and pestilences; and fearful sights and great signs shall there be from heaven.

"The heartbreaking story from Yahoo News that the Drudge Report linked to on Saturday reports that a woman in her 70's who'd been living in the state of Nevada has died from an infection that was resistant to all 26 available antibiotics. Raising new concerns about the rise of dangerous superbugs that have become resistant to our greatest medical weapons against them, their story illustrates both the dangers that Americans and the world face in the new 'post-antibiotic era' we're entering as well as showing how woefully unprepared our medical system is for such change.
A May 2016 story from The Week reported antibiotic resistance could cause 10 million deaths a year by 2050 – more than cancer they report – while also warning "medicine could go back to the dark ages unless the world acts soon". Also reporting that a new class of antibiotics hadn't been created in a decade and antimicrobial resistance had turned into 'as big a risk as terrorism', they also warned in their story that a simple cut on one's finger could turn into a deadly disease that leaves us fighting for our lives and here's the 'kicker': "luck will play a bigger role in your future than any doctor could."

Deuteronomy 11:26-28  Behold, I set before you this day a blessing and a curse; A blessing, if ye obey the commandments of the Lord your God, which I command you this day:
And a curse, if ye will not obey the commandments of the Lord your God, but turn aside out of the way which I command you this day, to go after other gods, which ye have not known.