Inside The Secret Pedophile Marketplace: Investigative report exposes secret world of dark web sex traffic
Verse of the Day
Deuteronomy 6:6-7  And these words, which I command thee this day, shall be in thine heart:
And thou shalt teach them diligently unto thy children, and shalt talk of them when thou sittest in thine house, and when thou walkest by the way, and when thou liest down, and when thou risest up.

Commentary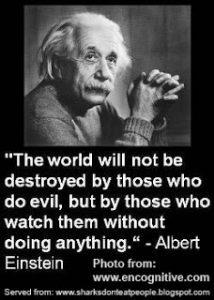 There is only one real topic in today's blog post, because it's so important. It's approached from various angles in the following articles and videos, but we'd urge you to read and watch all of them, then make this a matter of urgent prayer. Any Christian with an imagination can picture a child he or she loves being the victim of this horrific abuse – and that should be enough to drive all of us to our knees for the victims, because this is one of the worst things that ever could happen to any child.
God created children to be innocent and to be trained in righteousness, not used in this vile way. He surely is sickened when he sees what is occurring and when he hears the cries of these little ones who are being used so terribly. Let's do all we can to fight this, because when we stand before Him we won't want to answer for having done nothing. Nor will we want to explain why we ignored it, after we'd learned what's been going on.
What can you do? First and foremost, you can pray, asking God to free these children from this satanic evil and to bring justice for them, and then you can contribute to groups who are working to free and rehabilitate the victims. You can write to your Congressmen/women, you can send your congratulations and supportive remarks to Trey Gowdy, and you can do anything else God lays on your heart to do. Finally, you can spread the word about what is occurring, to anyone who will listen, urging them to become involved in this fight.
For more information on what is happening in the elite child sex trafficking rings, see our earlier posts: "#PedoGate: Elite Government Pedophile Ring Exposed by Dr. Phil on Mainstream TV" and "Pedophiles Rule the World."
May the Holy God of Israel bless and protect you.
Psalm 94:16-17  Who will rise up for me against the evildoers? or who will stand up for me against the workers of iniquity?
Unless the Lord had been my help, my soul had almost dwelt in silence.
Pedophilia
Inside The Secret Pedophile Marketplace: Investigative report exposes the secret world of dark web sex trafficking 04/14/17  We are on the Internet all of the time, but never have heard of the "dark web" until now. What an eyeopener this video is. Wow
Matthew 24:12  And because iniquity shall abound, the love of many shall wax cold.

"Infowars reporter Millie Weaver takes us on an in-depth investigation of the internet black market known as the 'dark net' or 'deep web'.
With the aid of an anonymous source who has used their expertise in computer technology to assist the FBI in investigations regarding the sexual exploitation of children, Infowars reporter Millie Weaver exposes where and how pedophiles, traffickers and travel clubs use the internet as a marketplace to indulge in nightmarish perversions."
In War on Child Porn, US Turns Wounded Soldiers Into Hunters 04/01/17  This is an excellent move – using wounded warriors in the fight  against child porn and trafficking. It serves two purposes; it helps to rescue children from this vile trade and it gives the vets a renewed sense of purpose, because they're doing something so important.
"The language at a small graduation ceremony inside a federal office building in Washington Friday morning was militaristic: Fighting. Frontlines. Enemies. War.
For a fifth year, U.S. Immigration and Customs Enforcement (ICE) rather quietly has trained a small team of injured, wounded or sick military veterans for a different type of deployment – supporting the agency's lesser-known investigative arm as analysts on child exploitation cases – the ones who will be able to take photos off a hard drive in a child pornography investigation, then help identify the perpetrator and build the case for an arrest.
"It is a battle. It is a war. And it needs to be," said Daniel Ragsdale, ICE Deputy Director.
Since 2013, more than 100 veterans have learned computer forensics through the H.E.R.O. Child-Rescue Corps, an 11-week program in the nation's capital, followed by a nearly year-long internship in ICE field offices around the country.
Chris Wooten, a U.S. Army ranger who was injured in a helicopter crash seven years ago while serving with a special operations regiment in Afghanistan — his fifth tour in Iraq and Afghanistan — felt like the program could return that sense of purpose and pride he felt serving in the military.
"I did have a lot of buddies who weren't able to make it home, that were killed overseas or even individuals that took their own lives when they made it back just because they didn't have that sense of purpose anymore," he explains after the ceremony, before flying home to southwest Florida, where he starts his internship next week.
"I think this opportunity, even though we're all wounded and can't do our military job anymore, that this program allows us to serve our country again, and not only that, but help save some kids."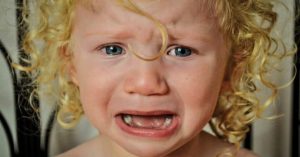 348 Adults Arrested In Child Pornography Bust — Look WHO Was Caught! 04/13/17  We are so delighted that this pedophile ring was busted. Almost 400 children were freed! We hope to report events like this until all the rings are smashed.
What we need smashed is the big ring or rings operating out of Washington and the state capitals. This is all part of draining the swamp. We want them arrested, tried and sent to prison. With the Lord's help this will happen.
Luke 17:2  It were better for him that a millstone were hanged about his neck, and he cast into the sea, than that he should offend one of these little ones.

"The distribution network was vast, with over 50 countries including Australia, Spain, Mexico, Sweden and Greece being recipients of the illicit material.
So far, 50 people were arrested in Ontario, 58 in the rest of Canada, 76 in the United States, and 164 internationally.
One of the most disturbing aspects of the arrests is that many have occupations that have them working closely with children.
Out those arrested thus far, 40 have been school teachers, 9 doctors and nurses, 6 law enforcement personnel, 9 pastors and priests and 3 foster parents.
One of the more harrowing perpetrators was a retired Canadian schoolteacher that had over 350,000 images and over 9,000 videos of child sexual abuse."
Pedophilia/ American Politics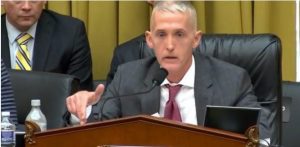 Trey Gowdy Fights Tears As He Vows to Destroy Elite Pedophile Ring  This is brilliant – Gowdy has some guts when it counts – God bless him. It is definitely worth watching, as Gowdy steps up in defense of children who have been victims of this foul trafficking and abuse system.

"Trey Gowdy fought back tears in Congress as he put the elite pedophile ring on notice, warning that anyone who dares interfere with his child exploitation investigation will be forced to publicly explain why they are obstructing it.
On the first day back at Congress, Gowdy delivered an emotionally charged speech, discussing child sex abuse cases and the mental images that have been scarred on his brain after seeing material related to the investigation into the pedophile rings that have infiltrated Washington D.C.
Addressing a detective charged with heading the investigation, Gowdy said: 'I want you to give me a list of the providers that are giving you a hard time. We are going to have another [hearing] here. We are going to have them come and publicly explain why they are having a hard time complying with law enforcement in child exploitation and child abuse cases.'
'My guess is that it will be a very tough public explanation for them. So, give me the names and the providers that you are having a hard time dealing with. And I may not be able to make them stop doing it, but I can make them come and explain why they are doing it…'"
Psalm 34:11  Come, ye children, hearken unto me: I will teach you the fear of the Lord.