Is the Left Trying to Start a Civil War?
Verse of the Day
 Matthew 24:6-8 And ye shall hear of wars and rumours of wars: see that ye be not troubled: for all these things must come to pass, but the end is not yet. For nation shall rise against nation, and kingdom against kingdom: and there shall be famines, and pestilences, and earthquakes, in divers places. All these are the beginning of sorrows.

Commentary
Is the Hard Left trying to start a civil war? The obvious answer is yes! They will try to overthrow the President because he is destroying their plans to bring down America and create a one-world government.
They are very weak now, but just might resort to violence to overthrow the American government. They do not have a lot of time, since though the President is weak politically right now, as he establishes his government, he will get very strong. Now is the time for them to move.
May the Holy God of Israel bless and protect you.
Hebrews 11:9-10 By faith he sojourned in the land of promise, as in a strange country, dwelling in tabernacles with Isaac and Jacob, the heirs with him of the same promise: For he looked for a city which hath foundations, whose builder and maker is God.
Hard Left/ Anarchy – Civil War
Is the Left Trying to Start a Civil War? 03/08/17
Proverbs 24:21  My son, fear thou the LORD and the king: and meddle not with them that are given to change (government):

"And of course, the mainstream media is a more than willing accomplice, because pretty much everyone that works in the mainstream media absolutely hates Donald Trump. On a fundamental level, the United States is more divided today than it has been in any of our lifetimes, and the radical left is treating the presidency of Donald Trump as if it was the end of the world. We are seeing terms such as "Nazi", "racist" and "dictator" thrown around very casually, but people need to understand that words really matter. When subversives on the left use such inflammatory language, there is a very real danger that they could actually spark a violent insurrection against the United States government.
Just think about this for a moment. If a "Nazi" had really become the president of the United States, what would the appropriate response be?
When the left calls Donald Trump and his supporters "Nazis" and "racists," they are suggesting that people should act accordingly, and that is extremely dangerous.
Yesterday, I wrote about how the "deep state" is attempting to destroy the Trump administration from the inside, but meanwhile others are trying to spark an uprising from the outside.
Something that former Obama Attorney General Loretta Lynch recently said is extremely disturbing. She recorded a video message in which she suggested that in the struggle against Donald Trump there is going to be blood in the streets and some people are going to have to die:"
American Politics
Attorney Larry Klayman: FISA Warrants Could Not Have Been Issued Without Knowledge of President Obama (VIDEO) 03/08/17
American Politics
The Real Power in the White House According to the NY Times, CNN, MSNBC, etc.!  With all that is going on, I've turned into a "news junkie" by wanting to stay on top of what is happening! This is huge, as President Trump has the ability to break this wide open! All I can is wow!
"Steve Malzberg: Can we find out and how soon whether or not a FISA warrant was sought and issued?
Larry Klayman: We are going back to the same judge Richard Leon in Washington, who twice preliminarily enjoined the NSA and by extension the CIA for this illegal surveillance. And we're asking him to immediately hold a status conference and look into this. He has the ability. He has a security clearance that he can see these warrants. And, in fact, some of the judges on the same court house in Washington DC sit on that FISA court. So that's the way we can do it. But let me say something about what's being said here about this illegal surveillance.
There's no doubt that it happened. We know it happened to General Mike Flynn. We know in fact there likely were FISA warrants. That could not have been issued without the knowledge of the President of the United States Barack Obama. So President Trump was exactly right."
Jerusalem
Arab League warns: US Embassy move is 'serious threat to world peace' 03/08/17  Once again Jerusalem is the center of attention of the Arab world, if not the entire world, through the United Nations. The day is coming that all the world will gather against Jerusalem, and this will trigger the Second Coming of Jesus Christ.
Zechariah 14:1-2  Behold, the day of the LORD cometh, and thy spoil shall be divided in the midst of thee. For I will gather all nations against Jerusalem to battle;

"One day after Defense Minister Avigdor Lieberman met with US Vice President Mike Pence, the Arab League on Wednesday voted unanimously in Cairo for a resolution blocking the proposed relocation of the US Embassy from Tel Aviv to Jerusalem.
"The establishment of any diplomatic mission in Jerusalem, or transfer of one to the city, is an explicit assault on the rights of the Palestinian people and all Muslims and Christians, and a serious violation of international law," the League said.
"It would constitute a serious threat to peace and security in the region, as well as contribute to an implosion of the two-state solution, and the promotion of extremism and violence."
Islam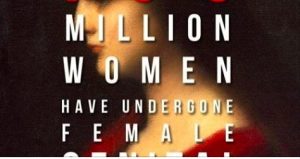 Physician Invents Reconstructive Surgery For Female Genital Mutilation 03/08/17  Look at the horrors of the Muslims towards females. Untold numbers of females have been damaged by genital mutilation, along with being "married off" at 9 years old to some monster molester!
A woman can be beaten in marriage and divorced at the whim of her husband! It seems that raping non-Muslim women is almost sport to the Muslim men!
We don't want such a religion in our nation, as we can clearly see what is happening in Europe.
Ephesians 5:25  Husbands, love your wives, even as Christ also loved the church, and gave himself for it;

"There is new hope for the hundreds of millions of women worldwide who have been subjected to genital mutilation.
A surgeon in Penn Medicine's Center for Human Appearance has developed a reconstructive procedure that can increase sexual function and, patients' early experiences suggest, help heal the emotional and psychological wounds associated with the mutilation. Ivona Percec, an assistant professor of Surgery in the division of Plastic Surgery, reports on her use of the technique in three patients this month in the Aesthetic Surgery Journal. She also calls for greater awareness of this human rights issue in support of women who've suffered these experiences across the world.
"Plastic surgeons have a crucial role to play in this recovery, and it's important for physicians to be informed and prepared to address the surgical and emotional needs of women who seek care for this," Percec said. "Our procedure is simple yet effective and can help victims restore their physical and psychological sense of well-being."
ProLife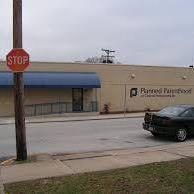 Planned Parenthood Rejects Trump Compromise on Funding: Abortion 'Vital to Our Mission' 03/08/17  PP is a Hard Left completely ideologically-driven, baby killing machine. It purpose at its core is to kill babies and they never will give it up. They kill about 330,000 babies each year, and for a side business sell the body parts!
I so hope that the Lord blesses us and drives this killing machine out of business.
(The picture inset is the PP center in York, PA. This is the scene of my 9 year battle with the center and the City of York. I won a huge precedent-setting Federal case against York. See: ProLife Battles at York, PA
The second photo is Sgt Barth, who was the center of the lawsuit.)
Psalm 127:3  Lo, children are an heritage of the LORD: and the fruit of the womb is his reward.

"The Donald Trump administration has reportedly told the nation's largest abortion provider, Planned Parenthood, that it can maintain its hundreds of millions of dollars in annual federal funding as long as it stops performing abortions altogether.
According to The New York Times, the White House has issued Planned Parenthood an informal compromise that would preserve the organization's federal funding, most of which could be stripped should legislation unveiled on Monday that would repeal major components of Obamacare be passed by Congress and signed into law.
The Times reports that Planned Parenthood, which conducts over 300,000 abortions every year, would have to stop doing abortions completely in order to keep its federal assistance under Trump. Under President Barack Obama, Planned Parenthood was receiving over $500 million per year in federal funding."
Prophecy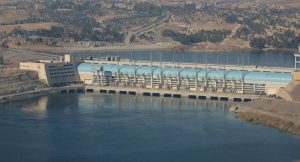 Thirst Wars: Turkey Applies Political Pressure by Cutting Off Water to Syria 03/08/17  One of the signs prior to the immediate Second Coming of Jesus Christ is the drying up of the Euphrates River. This is not that sign, but with all that is going on the Middle East anything about this river needs to be watched.
Revelation 16:12  And the sixth angel poured out his vial upon the great river Euphrates; and the water thereof was dried up, that the way of the kings of the east might be prepared.
"Syrian Kurdish media has recently reported that Turkey has cut off the flow of the Euphrates River into Syria, depriving the nation of one of its primary sources of water.
According to the Kurdish Hawar News Agency, Turkey cut water supplies to Syria around February 23, which subsequently forced a hydroelectric plant at the Tishrin Dam to shut down while also significantly reducing water levels on its associated reservoir.
The dam is one of several major dams along the Euphrates River. Downstream from Tishrin lies the Tabqa Dam and its reservoir Lake Assad, which supplies Aleppo with most of its power and drinking water, as well as irrigation water for over 640,000 hectares (2,500 square miles) of farmland."
Earthquakes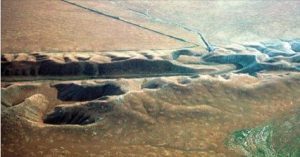 A section of the San Andreas fault close to L.A. could be overdue for a major earthquake 03/08/17  This is yet another warning about a devastating earthquake hitting California and the West Coast. The entire 850 mile San Andreas fault is primed and ready to break along with the Cascada Subduction Zone off the Northwest coast.
I think that it will break on some sinful event related to homosexuality and/or abortion. The connection will be undeniable.
Revelation 16:7  And I heard another out of the altar say, Even so, Lord God Almighty, true and righteous are thy judgments.

"Southern California could be overdue for a major earthquake along the Grapevine north of Los Angeles, according to a sobering new study by the U.S. Geological Survey.
The research found earthquakes happen there on average every 100 years. The last major temblor occurred 160 years ago, a catastrophic geological event that ruptured an astonishing 185 miles of the San Andreas fault.
The land on either side of the fault has been pushing against the other at a rate of more than 1 inch a year since 1857, the researchers said, accumulating energy that will be suddenly released in a major earthquake, when the land along the fault would move by many feet.
"So you expect that amount of accumulation of energy will be released in the future in a large-magnitude rupture, somewhere along the San Andreas," said the lead author of the study, USGS research geologist Kate Scharer.
A repeat of the 1857 earthquake could damage aqueducts that ferry water into Southern California from the north, disrupt electric transmission lines and tear up Interstate 5, whose Grapevine section runs on top of the San Andreas fault at Tejon Pass."
World War 3/ North Korea
North Korea Could Soon Launch Attack on Hawaii 03/09/17  Who is going to win this race? Will NK win so it can nuke Hawaii or will the USA first have its missile shield in place? NK is really serious about using nuclear weapons against America.
"North Korea could soon have the capacity to launch an attack on Hawaii that would devastate America's Pacific military bases, accelerating the need for the United States to upgrade missile defenses in the area.
The United States today relies on ground-based ballistic missile interceptors deployed in California and Alaska to protect Hawaii, but these defenses would do little to guard U.S. territory in the Pacific against a North Korean intercontinental ballistic missile (ICBM), which officials believe is nearing completion.
The U.S. Missile Defense Agency in February test fired a new SM-3 Block IIA missile from Hawaii that successfully intercepted an incoming ballistic missile, but the Pentagon does not maintain a permanent missile defense installation or detection capabilities on the Hawaiian Islands.
The Pacific Missile Range Facility in Hawaii hosts an experimental, land-based ballistic missile defense system called Aegis Ashore. The facility served as a prototype for the U.S. missile defense facility in Romania, which was declared operational last year, and another in Poland that will be completed in 2018."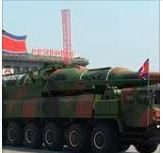 As North Korea missile threat grows, Japan lawmakers argue for first strike options 03/09/17  The tension really is building, and the possibility of war seems more likely each day.
Revelation 19:15  And out of his mouth goeth a sharp sword, that with it he should smite the nations: and he shall rule them with a rod of iron: and he treadeth the winepress of the fierceness and wrath of Almighty God.

"Rattled by North Korean military advances, influential Japanese lawmakers are pushing harder for Japan to develop the ability to strike preemptively at the missile facilities of its nuclear-armed neighbor.
Japan has so far avoided taking the controversial and costly step of acquiring bombers or weapons such as cruise missiles with enough range to strike other countries, relying instead on its U.S. ally to take the fight to its enemies.
But the growing threat posed by Pyongyang, including Monday's simultaneous launch of four rockets, is adding weight to an argument that aiming for the archer rather than his arrows is a more effective defense.
"If bombers attacked us or warships bombarded us, we would fire back. Striking a country lobbing missiles at us is no different," said Itsunori Onodera, a former defense minister who heads a ruling Liberal Democratic Party committee looking at how Japan can defend against the North Korean missile threat. "Technology has advanced and the nature of conflict has changed."

Isaiah 19:2  And I will set the Egyptians against the Egyptians: and they shall fight every one against his brother, and every one against his neighbour; city against city, and kingdom against kingdom.