New Concerns Arise About Mental Health Of College Students
Verse of the Day
Philippians 4:7 And the peace of God, which passeth all understanding, shall keep your hearts and minds through Christ Jesus.
Commentary
What is "normal mental health" to the Hard Left reprobate mind? They have no standard to go by but actually make things up, such as seeing transgenderism as normal.
Our youth are breaking down because God has departed from the nation; huge numbers of students come from broken families, they are being taught nonsense and God-hating material in school, they have no morals or values, and all of the hate and lies they are subjected to in colleges infiltrate their spirits!
It is the godless culture which is driving this despair, depression, hopelessness and even suicide. The cure is not more of the Hard Left psychobabble, but rather an outpouring of the Holy Spirit on the nation. As a nation, we are now reaping the poisonous fruit of the reprobate mind on our children. Our mind was not designed by God to be subjected to the indoctrination of the Hard Left lies, because it is poison and leads to death.

May the Holy God of Israel bless and protect you.
John 14:27 Peace I leave with you, my peace I give unto you: not as the world giveth, give I unto you. Let not your heart be troubled, neither let it be afraid.
Hard Left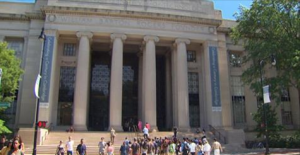 New Concerns Arise About Mental Health Of College Students 08/26/16  
Galatians 5:22-23  But the fruit of the Spirit is love, joy, peace, longsuffering, gentleness, goodness, faith, Meekness, temperance: against such there is no law.

"New concerns arise about the mental health of students on college campuses all across the country.
Dr. Gene Beresin, a psychiatrist and Executive Director of The Clay Center for Young Healthy Minds at Massachusetts General Hospital, says 50% to 60% of college students have a psychiatric disorder.
"What I'm including in that is the use of substances, anxiety, depression, problems with relationships, break-ups, academic problems, learning disabilities, attentional problems," says Dr. Beresin. "If you add them all up 50% doesn't seem that high."
Hard Left/ Anarchy – Civil War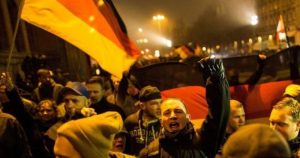 German Government Preparing For "Civil Unrest 08/25/16  The Czech government has just advised its citizens to prepare for unrest, the same as the German government did!
Is German heading for a civil war? I believe that Merkel and Soros are trying to destroy Germany, along with all of Europe. They are using Muslims to destabilize Europe and then they will intervene with martial law and end freedom. They will then be the law!
Obama and Hillary have the same plans for America. I think that the time from now until the election is very dangerous. These are evil people and they will do anything to advance their agenda, including creating stock market crashes, wars and/or social unrest. We are really heading into dangerous times.
"Prominent political parties on both the left and right in Germany agree that the government is preparing for mass "civil unrest" that could arise out of the arrival of large numbers of immigrants or as a result of war.
Many Germans expressed alarm after the German government advised them to ensure they had stockpiles of food and water that could last up to 10 days in the event of a national catastrophe, leading to panic buying and empty shelves.
Glaser also drew attention to the panic buying of food that has swept parts of the country this week, remarking, "Germans take it seriously. They talk about it in public, and some stores seem to be sold out at the end of a day, which was unlikely to happen until now."
Earthquakes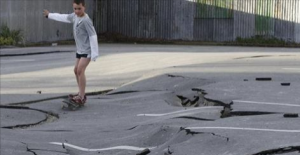 Life on the fault lines: Major earthquakes overdue and 'no one in the world is safe', expert says 08/26/16  When the "Big One" hits the West Coast, I believe it will be on some state or national sinful event relating to abortion or homosexuality.
See my book on this: God's Final Warning to America – free book download
"A SERIES of overdue high magnitude earthquakes is expected to strike at any moment along some of Earth's major fault lines, an expert says.
UTS Geotechnical and Earthquake Engineering senior lecturer Dr Behzad Fatahi said "no one in the world is safe" from the looming natural disasters of potentially apocalyptic proportions.
"There are a lot of magnitude 6-plus earthquakes overdue in the Middle East, India, China, Japan and the US," Dr Fatahi told news.com.au.
"There are some fault lines that have not released their energy for a while.
"There are at least 5-10 that are overdue, but we don't know when they're going to happen.
"The question is not will they be activated. The question is when."
 The Coming Middle East War/ Iran
Defense official: Iran confrontations with US Navy up 50 percent this year 08/26/16  This is very dangerous because Obama is so weak that Iran may be attempted to attack.
Iran has huge numbers of high speed, very maneuverable boats. They are armed with anti-ship missiles that could do serious damage to our warships. The attack plan is to spread out many of these high speed boats and attack the ship from various directions to overwhelm the ship's defenses. These boats are very difficult to hit because of the high speed.
With Russia backing them, maybe Iran is looking to start a war?
"Dangerous confrontations between Iranian and American warships in the Persian Gulf are up more than 50 percent in 2016 compared with this time last year, according to a U.S. defense official – despite the highly touted nuclear accord, as well as a recent $1.7 billion U.S. payment to Tehran.
The latest incidents of provocative Iranian behavior flared in the Persian Gulf earlier this week, including one filmed by the U.S. Navy. The video showed four Iranian gunboats from its Revolutionary Guard Corps coming within 300 yards of USS Nitze, an Arleigh Burke-class destroyer. The incident was part of a troubling pattern, according to stats shared with Fox News.
In 2015, there were roughly 30 dangerous interactions between Iranian and U.S. Navy warships in the Persian Gulf, according to the U.S. Navy's 5th Fleet. The Iranian vessels acted as the aggressors every time, the Navy says.
Yet already this year, that number is at least 30. Through the first six months alone of 2016, there were 26 dangerous confrontations that U.S. military officials called "unsafe and unprofessional."
World War 3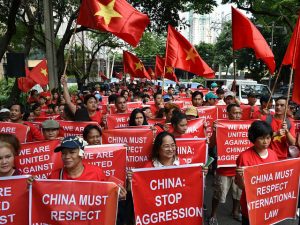 Philippines's Duterte to China: If You Invade Us, 'It Will Be Bloody' 08/26/16  The Philippines are feeling the pressure of Chinese aggression in the South China Sea. They are warning China that the Filipino people will resist any invasion. This shows just how tense the situation is with China and the South China Sea.
"Philippine President Rodrigo Duterte, who has saved some of his most reserved public language for China, has warned Beijing to abstain from any physical invasion of disputed territories in the South China Sea or "it will be bloody" for both parties.
"I would walk the extra mile to ask for peace for everybody," Duterte said Wednesday during a speech to the 2nd Infantry Division of the Philippine Army, "But I am sure and I guarantee to them that if they invade us, it will be bloody and we will not give it to them easily."
 Christianity/ Israel
Christians, Jews Band Together to Combat Delegitimization of Israel 08/26/16  This is wonderful news, that Christians are standing against the BDS movement which wants to destroy Israel.
We need a clear separation between those of us who stand for God's word and his people Israel, and the wicked who want to thwart God's prophetic plan for Israel.
I want NOTHING to do with the BDS people other than to rebuke them. God is merging them with the Muslims because they have the same root!
"The reason they're protesting only against the Jewish state and not the Arab states and regimes that abuse the Palestinians they profess to help is simply because Israel is the Jewish state," Shaw told CBN News. "That's no more or no less than blatant anti-Semitism."
Shaw says if these BDS supporters were honest their boycotts would include Israeli technology like their own computers, laptops and cell phones.
"But they need these to communicate their lies and their false narratives to their supporters and the general public," Shaw said.
Oren sees only one way to combat lies. "We beat terror through a combination of steadfastness and very good intelligence, we beat terror," Oren said. "But there's only one true defense and one effective weapon against delegitimization and that is the truth."
Miscellaneous
National Dog Day 2016 Quotes: 15 Sayings And Photos Celebrating Man's Best Friend 08/26/16  Yesterday was National Dog Day. Audie, contributor to the Health blog and unofficial mascot of all John McTernan's sites (USAProphecy.com) hopes everyone (and their dogs) had a Happy National Dog Day! If you were stuck at work and unable to enjoy the day with your best friend, Saturdays are perfect to have fun together. He hopes you all had a good time with your best friends, and if not, he says today will do instead – they'll appreciate it!
Proverbs 12:10  A righteous man regardeth the life of his beast: but the tender mercies of the wicked are cruel.

"Friday is National Dog Day, an annual observance with the goal of honoring your pups and spreading awareness about rescue dogs. Started by pet expert Colleen Paige, National Dog Day is held every year on Aug. 26 — the anniversary of the day she adopted her first canine.
It's a chance to donate to your local shelter, volunteer with animals or simply cuddle up to your furry friend. If you're stuck at work, though, you can still celebrate with these adorable puppy photos and great quotes, collected from Goodreads, DogTipper and DogTime:

"Whoever said you can't buy happiness forgot little puppies." — Gene Hill

"If you pick up a starving dog and make him prosperous he will not bite you. This is the principal difference between a dog and man." ― Mark Twain

"If a dog will not come to you after having looked you in the face, you should go home and examine your conscience." — Woodrow Wilson

"A hound will die for you, but never lie to you." ― George R.R. Martin

"If I have any beliefs about immortality, it is that certain dogs I have known will go to heaven, and very, very few persons." ― James Thurber

"What counts is not necessarily the size of the dog in the fight; it's the size of the fight in the dog."—Dwight D. Eisenhower…"

Genesis 9:12  And God said, This is the token of the covenant which I make between me and you and every living creature that is with you, for perpetual generations: