Pastors 'Lay Hands On' Trump To Protect Him From Demons
Verse of the Day
Ephesians 6:12 For we wrestle not against flesh and blood, but against principalities, against powers, against the rulers of the darkness of this world, against spiritual wickedness in high places.  (13) Wherefore take unto you the whole armour of God, that ye may be able to withstand in the evil day, and having done all, to stand.
Commentary
"We ask you God to bless him. Keep him safe. Give him the wisdom and the strength to lead this great nation in Jesus name," a pastor prayed for Trump." This was so heartening to watch. I could feel my faith swell after watching this prayer over Trump. He needs this prayer to protect him from the host of hell that is behind Hillary and the devil's crowd who support her. This is not just politics, but it is a spiritual battle. And the Lord in his great mercy is giving America one last chance.
I am hoping that this political revival will spill over into God's people and ignite spiritual fire for the Lord.
May the Holy God of Israel bless and protect you.
Hebrews 11:9-10 By faith he sojourned in the land of promise, as in a strange country, dwelling in tabernacles with Isaac and Jacob, the heirs with him of the same promise: For he looked for a city which hath foundations, whose builder and maker is God.
American Politics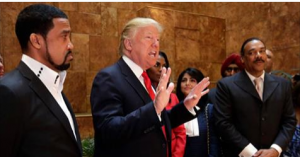 Pastors 'Lay Hands On' Trump To Protect Him From Demons 09/25/16  
2 Chronicles 7:14 If my people, which are called by my name, shall humble themselves, and pray, and seek my face, and turn from their wicked ways; then will I hear from heaven, and will forgive their sin, and will heal their land.

"Donald Trump was placed under the protection of God from demonic spirits by evangelical pastors at a Christian gathering in Cleveland, Ohio, on Wednesday.
The Republican nominee attended the Midwest Vision and Values Pastors Leadership Conference alongside his running mate Mike Pence and campaign surrogates, Michael Cohen, Ben Carson and Omarosa Manigault. The event was co-hosted by Pastor Darrell Scott, a Trump supporter, who claimed five years ago that an anonymous "nationally known preacher" said that if Trump ran for president, there would be a "concentrated Satanic attack" against him.
"He said there's going to be a demon, principalities and powers, that are going to war against you on a level that you've never seen before and I'm watching it every day," Scott said.
The pastor had previously asked Trump to let them "lay hands on him" so that they could pray for his well being and protect him from the demonic entities.
The room full of clergymen than did this and the pastor's wife, Belinda Scott, prayed over Trump.
"God, we ask you right now that your choice is this choice. We believe that you ordain things. You said all authority is of you. Now, God I ask that you would touch this man Donald J. Trump. Give him the anointing to lead this nation. We thank you God that as a room full of clergy, a roomful of leaders, a roomful of business owners, mothers, wives, husbands, father, we ask for help. And we ask you God to let that help be in the form of the next President, Mr. Donald J. Trump. We ask you God to bless him. Keep him safe. Give him the wisdom and the strength to lead this great nation in Jesus name. Amen!"
Hard Left/ Islam
Dallas Morning News: "Islamophobia" leads to high cholesterol, obesity, and cancer 09/23/16  This article was written by a lunatic, but what is worse is that the Dallas newspaper printed it! What an insult to Americans; it shows the depth the Hard Left will go to, to protect Muslims. They are getting worse and now appear desperate!
1 John 4:5  They are of the world: therefore speak they of the world, and the world heareth them.

"Goleen Samari is a postdoctoral research fellow at The University of Texas at Austin, and one wonders if they accept this level of "scholarship" from her. Here the Dallas Morning News gives her space to claim, without a shred of evidence, that "Islamophobia" — which Samari represents as irrational hatred of and discrimination against Muslims — leads to "paranoia, psychological distress and reduced happiness as well as high cholesterol, obesity and other health problems," including depression and even cancer.
Well, she is right about the paranoia.
"Americans," she claims, "are exposed to political campaigns, news coverage and movies that portray Muslims as outsiders and villains. One study found that the coverage of Islam and Muslims in The New York Times was more negative than the coverage of cancer, alcohol and cocaine. Structural forms of discrimination, forms such as media coverage or political campaigns that call for a ban on Muslims, help normalize discriminatory attitudes and create the institutional system of discrimination."
Goleen Samari, like all "Islamophobia" victimhood-mongers, presents this narrative of victimization of Muslims, as dubious as it is, as the result of bigotry and, of course, racism. She never entertains, even long enough to dismiss, the truth: any suspicion that Americans may have of Islam or Muslims stems not from "political campaigns, news coverage and movies," but from acts of jihad terror. Ahmad Khan Rahami, with his bombs in New York and New Jersey, is a much more effective purveyor of "Islamophobia" than I could ever be, even if I were the hate-filled gargoyle of the "Islamophobia" victimhood industry's fantasy."
History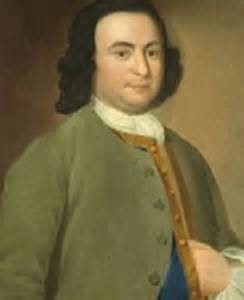 To disarm the people…was the best & most effectual way to enslave them." -warned George Mason, Father of the Bill of Rights 09/25/16  This is a wonderful article about George Mason. What I learned about him in this article was how much he opposed slavery, so he would not sign off on the Constitution because it did not outlaw slavery! This is a wonderful article in light of the current attack on the founding fathers of America.
Psalm 144:15  Happy is that people, that is in such a case: yea, happy is that people, whose God is the LORD.

"On August 22, 1787, George Mason stated: "Every master of slaves is born a petty tyrant. They bring the judgment of heaven upon a country. As nations cannot be rewarded or punished in the next world, they must be in this. By an inevitable chain of causes and effects, Providence punishes national sins, by national calamities."
George Mason was one of 55 founders who wrote the U.S. Constitution, but was one of the few who refused to sign it because it did not end the slave trade and did not put enough limits on the Federal Government's power. He warned that the federal judiciary would attempt to usurp powers from the state governments.
George Mason wrote in his Last Will and Testament: "I, George … but mindful of the uncertainty of human life and the imprudence of man's leaving his affairs to be settled upon a deathbed, do make and appoint this my last Will and Testament.
My soul, I resign into the hands of my Almighty Creator, whose tender mercies are over all His works, who hateth nothing that He hath made and to the Justice and Wisdom of whose dispensation I willing and cheerfully submit, humbly hoping from His unbounded mercy and benevolence, through the merits of my blessed Savior, a remission of my sins."
Hard Left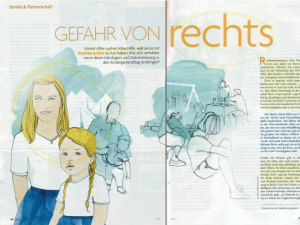 Parenting Magazine Warns 'Blond, Cheerful' Families Dangerous, Likely Right Wing 09/25/16  Please don't think this is a joke, but it is real. This article is from Europe but remember the reprobate mind is the same in America. What the Hard Left is doing in Europe will come to America.
Right now in Europe a blond woman with blond children is a sign that they are a dangerous right wing family! This is not made up but for real. They are now the opposite of the Nazis. These people are racists agaisnt blond people.
Somehow in their delusion white people are evil and all others are good.
It appears that the Hard Left is really pushing to create a race war. Their delusion has completely taken over and driven them into insanity. What is real scary is they believe their delusion and will act upon it.
Revelation 5:9 And they sung a new song, saying, Thou art worthy to take the book, and to open the seals thereof: for thou wast slain, and hast redeemed us to God by thy blood out of every kindred, and tongue, and people, and nation;

"Parenting magazine Baby & Family has told readers to beware of families who are "inconspicuous" and "cheerful", as these warning signs indicate they are right wing and thus "dangerous".
Depicted with illustrations featuring solely blonde women and children, the report says ordinary parents must take action against right-wing families and make clear that their ideology has no place in the world.
Asserting that the term "right wing" "stirs up anxiety" and brings to mind "burning refugee homes", skinheads, and the National Socialist Underground (NSU) group who carried out a string of violent attacks on foreign people, Baby & Family notes that people "rarely connect it with women, family and children".
This, the high-circulation German magazine declares, "is precisely the great risk" as such people are just as dangerous if not more so as gangs of Nazi skinheads. The identifying features of right-wing families, it contends, are that they are "inconspicuous, blond, cute and engaged".
"First of all, [right-wing families] are nice and dedicated" Michaela Köttig, sociologist and researcher of right-wing extremism at the Frankfurt University of Applied Sciences, alleges.
Researcher of right-wing politics, Eva Prausner, says a huge danger of right-wing families is that they seem normal."
Christianity – Martyrs in America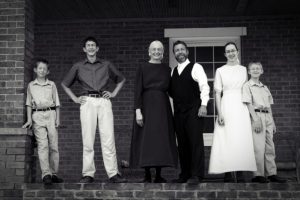 My 'Faith' Won't Allow It: Judge Holds Imprisoned Pastor in Contempt During 'International Kidnapping' Trial 09/24/16  Pastor Miller is a hero, and his actions condemn the entire corrupt American legal system.
As America continues its decline into Sodom, we all face situations like this. This is normal Christianity throughout history and today under the Muslim nations. This is the way the wicked act against Christians.
Psalm 94:16 Who will rise up for me against the evildoers? or who will stand up for me against the workers of iniquity?

"A federal judge held a Mennonite minister in contempt of court on Thursday after refusing to testify for reasons of "faith and conscience" at the trial of a Virginia man who is being accused of aiding an ex-lesbian turned professing Christian who fled the country with her daughter in 2009 to escape a court order.
Kenneth Miller, who is currently serving a 27-month sentence in a federal prison in Vermont for likewise helping Lisa Miller—no relation—flee to Nicaragua, is now potentially facing new charges and a longer prison sentence for declining to testify against others.
Miller had been escorted into the courtroom by federal marshals after being ordered to testify in the trial of Philip Zodhiates, who is charged with international parental kidnapping and conspiracy for allegedly driving Lisa Miller and her then seven-year-old child from Virginia to New York."
Health and Nutrition/ Pestilence
Is This the Antibiotic Apocalypse? 09/24/16 
3 John 1:2 Beloved, I wish above all things that thou mayest prosper and be in health, even as thy soul prospereth.
I have a health blog in which I keep you update to date on the latest natural health findings. This is so you can strengthen your health as a protection for what is coming. Go to: God's Health System
"After two confirmed U.S. cases of a superbug that thwarts a last-resort antibiotic, infectious disease experts say they expect more cases in coming months because the bacterial gene behind it is likely far more widespread than previously believed.
Army scientists in May reported finding E. coli bacteria that harbor a gene which renders the antibiotic colistin useless. The gene, called mcr-1, was found in a urine sample of a Pennsylvania woman being treated for a urinary tract infection.
On Monday, researchers confirmed preliminary findings that E. coli carrying the same mcr-1 gene were found in a stored bacterial sample of a New York patient who had been treated for an infection last year, as well as in patient samples from nine other countries."
ProLife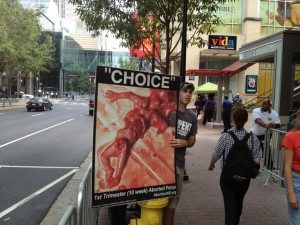 Report: Those Who View Images of Aborted Babies Are Less Likely to Support Abortion 09/24/16  I can tell you with first-hand knowledge from being at abortion centers just how effective these signs are. There are people alive today because I held up signs at the abortion centers. Some mothers came out of the center and told me that because of the sign, she could not go through with the abortion.
Psalm 127:3-4  Lo, children are an heritage of the LORD: and the fruit of the womb is his reward. As arrows are in the hand of a mighty man; so are children of the youth.

"New research from a Canadian pro-life organization shows that public support for abortion decreases measurably if people are shown images of abortion victims.
Whether or not opponents of abortion should disseminate images of abortion victims is an ongoing debate within the pro-life community. While some argue that doing so in an important and effective means of persuasion, others contend that the images—which often feature bloody, mangled babies—are too graphic and unpleasant.
Now new research suggests that people are in fact prone to change their minds about abortion after viewing images of aborted infants.
"The use of abortion victim imagery in pro-life outreach is perhaps one of the most enduring debates within the pro-life movement," wrote bioethics and public policy scholar Dr. Jacqueline Harvey in a report titled "A Statistical Analysis on the Effectiveness of Abortion Victim Photography in Pro-Life Activism." "Although proponents cite cases of lives saved and minds changed supporting the effectiveness of the strategy, opponents insist these images impede public receptiveness to other strategies they claim could save more lives."
Christianity/ North Korea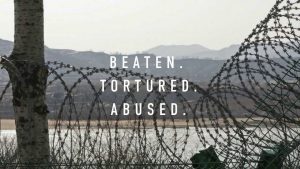 Christians 'Hung On A Cross Over Fire', Steamrollered And Crushed To Death In North Korea 09/24/16  May the Holy Spirit comfort the believers who have to suffer through this. The end of North Korea is going to be really ugly.
What came to mind while reading this article was how the pastors and church leaders in America are so weak that they melt before the Hard Left reprobates! They refuse to take a stand. What would they do if they had to face what the North Korean believers face!
Revelation 2:10  Fear none of those things which thou shalt suffer: behold, the devil shall cast some of you into prison, that ye may be tried; and ye shall have tribulation ten days: be thou faithful unto death, and I will give thee a crown of life.

"Christians in North Korea face rape, torture, enslavement, and being killed for their faith, a damning new report from Christian Solidarity Worldwide (CSW) has warned.
CSW, a UK-based religious freedom charity, said in the report, Total Denial: Violations of Freedom of Religion or Belief in North Korea, that freedom of religion or belief "is largely non-existent" under dictator Kim Jong-Un's leadership.
"Religious beliefs are seen as a threat to the loyalty demanded by the Supreme Leader, so anyone holding these beliefs is severely persecuted," the report says.
"Christians suffer significantly because of the anti-revolutionary and imperialist labels attached to them by the country's leadership."
Among the documented incidents against Christians are "being hung on a cross over a fire, crushed under a steamroller, herded off bridges and trampled underfoot".Advertisement
Other crimes include "extra-judicial killing, extermination, enslavement/forced labour, forcible transfer of population, arbitrary imprisonment, torture, persecution, enforced disappearance, rape and sexual violence, and other inhumane acts".
World War 3/ North Korea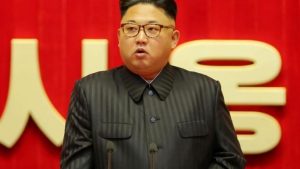 South Korean official says country has plan to assassinate Kim Jong Un 09/24/16  How much more serious can this tense situation get? South Korea is openly talking about assassinating Kim Jong Un! The South said they would do this to stop Un from using unclear weapons!
"A top South Korean defense official admitted this week that Seoul has a plan in place to assassinate North Korea's leader Kim Jong Un.
The Asia Times reported that Defense Minister Han Min-koo made the remarks Wednesday during a parliamentary meeting in the country's capital. He was asked about rumors circulating about such a plan.
"If it becomes clear the enemy is moving to attack the South with nuclear missiles, in order to suppress its aims, the concept is to destroy key figures and areas that include the North Korean leadership," Han said. He said Seoul is "considering launching a Special Forces unit to assassinate North Korean leader Kim Jong-un."
Meantime, North Korean Minister of Foreign Affairs Ri Yong Ho railed against the United States in his United Nations General Assembly address, warning the U.S. of "tremendous consequences" for its aggression and justifying Pyongyang's nuclear weapons program and nuclear tests to defend North Korea from American hostility.
He said North Korea "had no other choice but to go nuclear inevitably after it has done everything possible to defend the national security from the constant nuclear threats from the United States which had continued over the century from the 1950s. Our decision to strengthen nuclear armament is a righteous self-defensive measure."
Earthquakes and Volcanoes
Large deep M6.9 earthquake strikes West Pacific – Be on watch 09/25/16 
Psalm 104:32  He looketh on the earth, and it trembleth: he toucheth the hills, and they smoke.
This is the Dutch Sinse update. It is very important because a deep 6.9 earthquake just hit in the Pacific, which means we might be in for a round of very large earthquakes.

Dutch's warning of location and magnitude of the quakes is very accurate. Pay attention to his warnings, and if he identifies your area prepare.
1 Timothy 4:14  Neglect not the gift that is in thee, which was given thee by prophecy, with the laying on of the hands of the presbytery.