PSYCH DRUG America: More than 8 million children now on mind-altering psychiatric medication
Verse of the Day
Hosea 4:6 My people are destroyed for lack of knowledge: because thou hast rejected knowledge, I will also reject thee, that thou shalt be no priest to me: seeing thou hast forgotten the law of thy God, I will also forget thy children.
Commentary

This makes me want to vomit. Our children are now in the hands of the voodoo Babylonian health care! It is not health but psychobabble destroying their minds. At all costs get your kids out of this system. I wonder what is the percentage of home school children who "need" these drugs? I think close to zero.
Add to the drugs what they are being taught and crimes including being murdered. All the warnings signs are there to get your children out of this school system.
May the Holy God of Israel bless and protect you.
Philippians 4:6 Be careful for nothing; but in every thing by prayer and supplication with thanksgiving let your requests be made known unto God.
 Hard Left Drugging American Children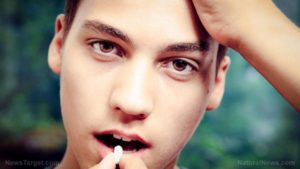 "PSYCH DRUG America: More than 8 million children now on mind-altering psychiatric medication"
"As more children are being prescribed psychiatric drugs for attention deficit hyperactivity disorder, misuse is also on the rise, prompting experts to question why so many kids are being told they need psychiatric drugs in the first place.

The journal Pediatrics reports that poison control centers saw more than 150,000 calls related to people younger than 20 being improperly exposed to such meds from 2000 to 2014. Some of the drugs that are commonly prescribed for ADHD include Ritalin, Adderall and Concerta.

It's not surprising when you consider that around 6.1 million children aged 2 to 17 have been diagnosed with ADHD, and six in ten of these children are taking medication for the condition. The numbers rose by 2 million between 2003 and 2011, and it looks like the problem isn't going away any time soon. As a matter of fact, the risk of a three-year-old being diagnosed with ADHD is now more than 40 percent, showing how wildly over diagnosed this condition is. Overall, more than eight million American children take some type of psychotropic drugs."
 

Hard Left Attacking People of Faith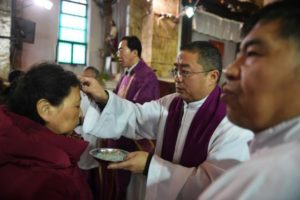 "China Brainwashing Priests at 'Patriotic' Training Courses" To the Hard Left, the state is god, and Caesar does not want any other God worshiped.
What the Hard Left will attempt to do, is bring all other religions in compliance with the state or move to destroy any competing "religion"!
These are ruthless and dangerous people. The Hard Left in America is as ruthless as the Communists in China.
"The Chinese Communist Party, under Xi Jinping, has expanded its religious crackdown on Islam and Christianity to Taoism. In a column Friday, the Global Times cites a "patriotic" Taoist priest who insists the native Chinese religion is not Chinese enough without "core socialist values."

Under Xi, Beijing has launched a crusade to implement the "sinification" of religion: making it more "Chinese" by bringing all religions under the full control of the Communist Party. China recognizes five legal religions – Buddhism, Islam, Taoism, Catholicism, and "Christianity" – and has begun a campaign to replace legitimate authorities in all five with pro-Communist leaders who teach subservience to Xi."
God's  Warning to Hawaii ?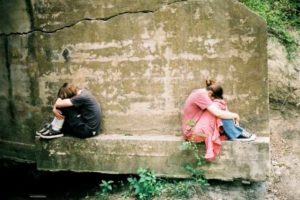 "Hawaii Governor Signs Bill Banning Help for Homosexual Youth, Claims 'Sexual Orientation Is Not an Illness'" The governor is correct in that homosexuality is not an illness: it is a sin. Just as alcoholism is not a disease but a sinful lust.
What I noticed is as this law was in the process of passing the legislator and signed by the governor, the volcano erupted and wrecking havoc on the Big Island.
Is there a connection between this sinful legislation and the eruption? Is this God's judgment for the homosexual agenda?
The timing is there for judgment.
Leviticus 18:24,25 Defile not ye yourselves in any of these things: for in all these the nations are defiled which I cast out before you: And the land is defiled: therefore I do visit the iniquity thereof upon it, and the land itself vomiteth out her inhabitants.

 "The Democratic governor of Hawaii has signed a bill banning professional counselors from helping struggling youth resist homosexual feelings.

"[S]exual orientation is not an illness to be cured," Gov. David Ige claimed during the signing at the state capitol building on Friday. "We accept you and love you just the way you are." He asserted that efforts to change homosexual youth "absolutely [have] no place in our beautiful islands."

Senate Bill 270, which passed the House earlier this month and the Senate in March, specifically prohibits professional counselors from providing "sexual orientation change efforts" to homosexual youth under 18. It contends that the services place homosexuals at risk of harm, "including depression, suicidality, loss of sexual feeling, anxiety, shame, negative self-image, and other negative feelings and behaviors."
Science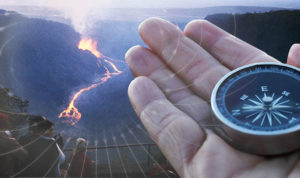 Hawaii volcano: Kilauea's magnetic field goes OPPOSITE direction – sending compasses crazy"
I found this very interesting.
"The bizarre finding, which sends compasses into an uncontrollable spin, had scientists baffled – while locals linked it to Hawaiian folklore which attaches deep spiritual significance to the massive volcano which is almost one million years old.

But now the reason for the magnetic volte-face has been explained – and it's even more mind-blowing.

According to geologists the molten rock below the Mount Kilauea caldera contains vast amounts of iron and is effectively a sea of floating magnets."
American Church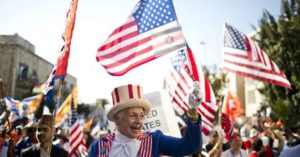 "Some Younger Evangelicals Waver in Support for Israel" What we are seeing is the life being sucked out of the real church as the younger ones are growing up full of the world in their thinking. It appears to many of them that the Bible is not the final authority, but rather the current fad in sinful thinking.
Many seem to care little about Bible prophecy, and they are really supporters of homosexuality. All this plus more drains the power and life out of the church as the Holy Spirit withdraws.
The younger "believers" are heading down the same road as the European church: powerless and irrelevant.
I think a lot of what is happening has to do with modern translations of the Bible which have removed and altered so much of the word of God.
Revelation 2:5 Remember therefore from whence thou art fallen, and repent, and do the first works; or else I will come unto thee quickly, and will remove thy candlestick out of his place, except thou repent.

 "Growing up in evangelical Christian churches, Caleb Fitzpatrick learned quickly to be a steadfast supporter of Israel. From a young age, Mr. Fitzpatrick said, he was taught that Benjamin Netanyahu, Israel's prime minister, "was a hero" and that "Christians are supposed to back Israel on everything."

But the Tampa, Fla., native, who just finished his junior year at Liberty University, an evangelical school, has become critical of Israel for what he says is its mistreatment of Palestinians. "Human rights is a core issue to me," Mr. Fitzpatrick, 21, said. "It's less important to me who has dominion over the northern part of historical Israel."

A generational divide is opening up among evangelical Christians in the U.S. over an issue that had long been an article of faith: unwavering support for the state of Israel. The shift is part of a wider split within the evangelical movement, as younger evangelicals are also more likely to support same-sex marriage, tougher environmental laws and other positions their parents spent a lifetime opposing."
Hard Left Jew Hating
"MSNBC'S JOY REID CALLED FOR ETHNICALLY CLEANSING JEWS FROM ISRAEL"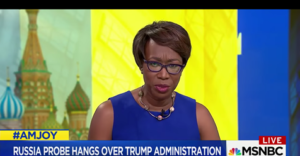 What Reid said and got away with shows what is at the core of MSNBC. She has said real nasty things about Israel, but this has no affect on her career. She is really dumb in her thinking as seen by the following quote of hers.
"You believe the Jews were oppressed, why should the Palestinian Muslims have to pay the price? You oppressed them, so give a part of Europe to the Zionist regime so they can establish any government they want. We would support it. So, Germany and Austria, come and give one, two or any number of your provinces to the Zionist regime so they can create a country there… and the problem will be solved at its root."

I hate to admit that Mr. Amadinejad has a point …"
Israel and Iran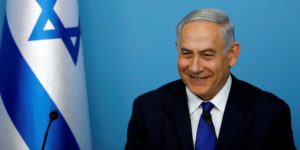 "Netanyahu Outlines Future Dream of Israeli Enterprise With 'Gifted and Successful' Iranians" This is a very enlightening article because I had no idea of the entrepreneurial nature of the Iranians. I learned a lot from the article.
""But I categorically state: Iranians are among the most gifted and successful people in the world," the Israeli leader continued. Explained Netanyahu: "Of course, there's one catch — when they leave Iran. You see, in Silicon Valley, entrepreneurs of Iranian heritage are among the founders and CEOs of Uber, Ebay, Dropbox and many other outstanding companies. The Iranian people are brilliant. They're innovative."
World War 3: USA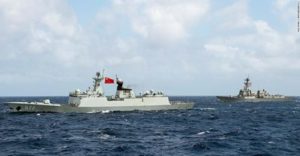 "US warns of ability to take down Chinese artificial islands" The South China is now a flashpoint for war. It that one immediate flashpoint is quenched, North Korea, but another one pops up!
"The Pentagon on Thursday ratcheted up rhetoric about China's militarization of islands in the South China Sea, even as the Trump administration presses China for cooperation on North Korea.

When asked by a reporter about the ability of the US to "blow apart" one of China's controversial man-made islands, Lt. Gen. Kenneth McKenzie, director of the Joint Staff, told reporters, "I would just tell you that the United States military has had a lot of experience in the Western Pacific taking down small islands."

His comments come amid growing tension in the hotly contested region, as the US ramps up freedom of navigation operations in response to China's steady militarization of its artificial islands.
The US Navy sailed two warships within 12 nautical miles of the disputed Paracel Islands in the past week, the first time it has used more than one vessel in the operations, which are meant to demonstrate the right of free passage in international waters."
666 Surveillance System
"I Am AI" (Video) 
This is a short video showing what is coming with AI. This is man creating a thing in his own image only smarter! The sound tract was written by AI!
Revelation 22:20 He which testifieth these things saith, Surely I come quickly. Amen. Even so, come, Lord Jesus.