Sharia Creeps in Canada as House of Commons Passes Islamic Blasphemy Motion
Verse of the Day
 John 3:19-20 And this is the condemnation, that light is come into the world, and men loved darkness rather than light, because their deeds were evil. For every one that doeth evil hateth the light, neither cometh to the light, lest his deeds should be reproved.

Commentary
Because Canada is our neighbor, what happens there can have ramifications in America. We share a very long border, and if Canada is going down like Europe, it would be easy for terrorists to enter America.
I can see a day, very soon, when Godly Canadians may have to flee to America to get away from oppression. The Hard Left are in control in Canada, maybe worse than in America. They will destroy Canada.
Would it be a fair trade, since President Trump likes great deals, for all of the Christians in Canada to come to America, with us giving them 10 Muslims in exchange for each? This way everyone is happy.
May the Holy God of Israel bless and protect you.
John 3:21 But he that doeth truth cometh to the light, that his deeds may be made manifest, that they are wrought in God.
Islam – Sharia Law-Canada
Sharia Creeps in Canada as House of Commons Passes Islamic Blasphemy Motion 03/24/17  
"The motion was proposed by Iqra Khalid, a first-time MP representing a Mississauga, Ont. riding. In addition to the resolution condemning Islamophobia, it asks the House of Commons Standing Committee on Canadian Heritage to study the issue of "eliminating systemic racism and religious discrimination including Islamophobia;" and calls on the federal government collect data on hate crimes for further study.
"Our country is very diverse," Khalid said after the vote. "I think that we need to continue to build those bridges amongst Canadians, and this is just one way that we can do this, by really understanding the issue and really listening to what Canadians have to say. I'm really looking forward to the track that the Canadian Heritage Committee takes on this."
Islam – Canada
Canada: Bring on the Islamization! 03/24/17  It appears that Islam now has a strong hold on Canada. If the Islamization of Canada continues, the Jews will have to flee there also, just like they are leaving France. Canada is now on the course of national suicide.

Zechariah 14:9  And the LORD shall be king over all the earth: in that day shall there be one LORD, and his name one.

"The mayor of Brampton, Ontario, Linda Jeffrey, was also seemingly unconcerned about the calls in Toronto to murder Jews.
The political establishment also does not seem concerned that imams are saying that the Islamic ruling allowing slaves is still in force. Meanwhile, statistics show that when it comes to hate crimes, Jews are by far the most targeted group.
No one — neither media, nor politicians — even bothered to ask whether there is a significant connection between the virulent Jew-hatred being preached in mosques and the disproportionately high occurrence of hate crimes against Jews. Instead, the entire Canadian parliament is preoccupied with banning "Islamophobia."
American Politics/ Immigration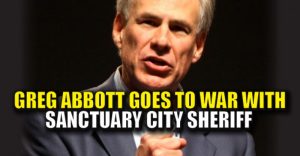 Texas Showdown: Will Governor Arrest Sanctuary Sheriff For Releasing Nearly 70 Percent Of Violent Criminal Aliens Nationwide? 03/24/17  The governor of Texas is a great man. He can give leadership to the rest of the nation and get the criminals out of America. Or, what could happen is thatcertain cities might become magnets for the criminals. The criminals would flee Texas for San Francisco! In a short time the city would descend into chaos, as the criminal element started to take over.
Isaiah 59:3  For your hands are defiled with blood, and your fingers with iniquity; your lips have spoken lies, your tongue hath muttered perverseness. (4) None calleth for justice, nor any pleadeth for truth: they trust in vanity, and speak lies; they conceive mischief, and bring forth iniquity.

"According to that report, nearly 70 percent (142 of the 206) were released by one Texas county, Travis County, releasing more convicted and/or charged criminal aliens than all the other sanctuary jurisdictions combined nationwide, back onto the streets of Texas.
Brief Background: The Sanctuary Sheriff is Travis County Sheriff Sally Hernandez, who back in January 2017, issued new official department policy which "prohibits deputies and jailers from inquiring about someone's immigration status and limits how they will work with Immigration and Customs Enforcement officials." That immediately drew fire from Texas Governor Greg Abbott, who warned Hernandez at the time there would be "stiff penalties coming," for refusing to comply with Federal Law and state policy. Abbott followed that up by stripping $1.5 million in state grants for Travis County.
In Abbott's State of the State speech, he included "banning sanctuary cities" as one of four "emergency items," and began working on a law that would remove Hernandez as well as terminology that would include both civil and criminal penalties for any official he said is creating a sanctuary city.
"We are going to crack down on this and ban sanctuary cities in Texas," Abbott told Fox News. "These sheriff's offices receive grants from the governor's office in the state of Texas, we are cutting off those grants to any sanctuary city. But however, we are in a Legislative session — we are working on laws that will, one, ban sanctuary cities, remove from office any office holder who promotes sanctuary cities and impose criminal penalties as well as financial penalties."
Science – 666 Surveillance System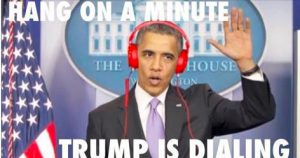 Trump Exposes Orwellian 'Surveillance State' We Live Under – It Is Not About Trump, It Is That They Are Spying On All Of Us 03/25/17  The 666 Surveillance State is real, and now we are seeing it for real. It was dragged out in the open for all to see.
God in his mercy is showing us what is coming. It is no longer hidden, and people who receive the 666 mark will do it with their eyes wide open. God is so merciful and always warns before judgment.
Proverbs 28:5  Evil men understand not judgment: but they that seek the LORD understand all things.

"Those of us in the Independent Media that have been mocked or been labeled "conspiracy theorists" by the establishment media for our assertions, for years, that America has turned into one huge surveillance state, where almost all electronic devices can be used to spy on Americans, all communications of any digital form, from emails to private messages, have been vindicated, and whether Trump supporters or not, we all owe him a huge thank you for exposing the Orwellian state we all live in today to the masses that have largely kept their head buried in the sand.
It started on March 4, 2017, when President Donald Trump tweeted a series of statements, including "Terrible! Just found out that Obama had my "wires tapped" in Trump Tower just before the victory. Nothing found. This is McCarthyism!"
Liberals' heads exploded screaming Liar! RINOs in favor of an over-reaching and invasive surveillance state in the name of "security" publicly tried to cast doubt on his assertion. The Intelligence community, via their puppets in the media, all denied it. NeverTrumpers declared he was out of control. Fence-sitters held their heads and pleaded for him to stop tweeting.
Ah, but those that have been reporting on revelations such as Edward Snowden's, about NSA's PRISM program and the expanded "domestic" spying under the Obama administration where patriots, so-called right-wingers, Christians, Veterans, preppers and others were targeted by invasive surveillance by the Obama administration, simply by labeling them "extremists," and "dangerous," and conservative Independent Media, we all knew that Trump had just publicly blown it all wide open, shredding the "narrative" the MSM has been pushing."
Christianity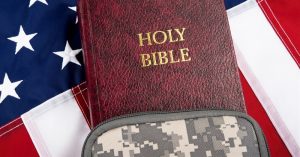 Chaplains Allowed to Pray at Air Force Base Despite Atheist Complaints 03/25/17  After 8 years of Obama, it seems odd to win a decision for religious freedom. This is a blessing from having Trump as President.
Proverbs 29:2  When the righteous are in authority, the people rejoice: but when the wicked beareth rule, the people mourn.

"Chaplains will continue to be allowed to pray at the New Hampshire Air National Guard base although an atheist organization tried to put an end to the prayers.
OneNewsNow.com reports that the Freedom From Religion Foundation (FFRF) sent a letter to the New Hampshire Air National Guard demanding that they disallow prayer during military ceremonies.
The Chaplain Alliance for Religious Liberty (CARL) invoked the help of the Christian legal group, First Liberty Institute, which sent a letter to the Air Force base, explaining that it is perfectly legal to allow prayer during military ceremonies and that they don't need to give in to the scare tactics of the FFRF.
CARL Executive Director Ron Crews praised the Air Base's decision to continue to allow chaplains to pray:
"The commanders there at the unit in the air national guard have made the decision to ignore the threat from the from the Freedom from Religion Foundation and prayers will continue in the Air National Guard as they should," Crews announced. "And we're very grateful for this outcome."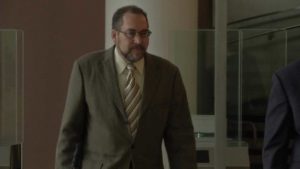 Virginia Man Sentenced to Three Years in Prison for Helping Ex-Lesbian Flee Country With Daughter 03/25/17  This is all about the protection of a young child from lesbianism. You must read this entire article because it is an indictment against the entire US court system. It shows just how far homosexuality has penetrated the fabric of America. I hope that President Trump pardons everyone involved because they are not criminals, but heroes.
Hebrews 11:23  By faith Moses, when he was born, was hid three months of his parents, because they saw he was a proper child; and they were not afraid of the king's commandment.

"A Virginia man who was found guilty last September of international parental kidnapping and conspiracy for helping an ex-lesbian flee the country with her daughter has been sentenced to three years in prison.
"In truth, I was not at all motivated by Lisa Miller's and Janet Jenkins' lifestyle," Philip Zodhiates told the court on Wednesday, according to the Buffalo News. "That's their choice and it's not my role to change that."
As previously reported, Zodhiates is the son of the late Dr. Spiros Zodhiates, a Greek-born Bible scholar who founded the missions and relief ministry Advancing the Ministries of the Gospel International (AMG). His father also published the Hebrew-Greek KeyWord Study Bible and was a radio and television host, teaching on the New Testament from its original Greek meaning."
Hard Left/ Islam
Rollins College Suspends Student After He Challenged Radical Muslim Hate Speech 03/26/17  The school's academic double standard and complacency with dangerous hate speech is on full display. As I've said many times, the Muslims are very weak minded and need to be protected. In a Muslim nation, they would simply murder you for challenging Islam, but they can't do that yet in America. The Hard Left needs to run interference for them, like they are doing in this college.
It never amazes me to watch God merging the Hard Left reprobate mind with the Muslims. At the root, they are both the same.
1 John 4:5  They are of the world: therefore speak they of the world, and the world heareth them.

"Not even a year after Radical Islamic terrorist Omar Mateen killed 49 people at Orlando's Pulse nightclub, Rollins College officials are punishing a Christian Conservative student who challenged a liberal Muslim professor and radicalized Muslim student during a conversation on the application of Sharia Law.
Marshall Polston confirmed to the Central Florida Post that Professor Areeje Zufari, who teaches a "Muslim Humanities" course at Rollins, has made outlandish claims against him and even filed a false police report.
Early on in the class, Polston said he realized the professor was harboring Anti-Christian beliefs, demonstrated by the professor's assertion that the crucifixion of Jesus was a hoax and that his disciples did not believe he was God.
That's when Polston was summoned to the Dean of Safety's office to discuss his probable suspension and how he was making Rollins College "unsafe" because of his difference of opinion with Professor Zufari and the hard-line Muslim student who displayed Islamic Fascist sympathies.
"They made it clear that they had not gotten a report about what the student said, and were more concerned about the danger I was causing to the campus. What danger? A difference of opinion in a college classroom is nothing out of the ordinary and certainly not dangerous. It was surreal and degrading. The bad grade was upsetting, but they were literally refusing to acknowledge the dangers posed by someone who advocated chopping off body parts on campus."
The Central Florida Post reached out to the elite college's media relations team several times earlier this week and never received anything back. We also texted the professor, who refused comment and seemed upset that she was being asked about the incident."
Hard Left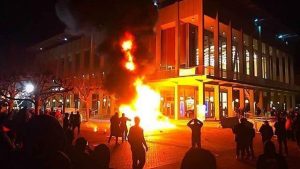 HIGHER EDUCATION: NO SAFE SPACES FOR CONSERVATIVES 03/25/17  The vast amount of colleges are now totally under the control of the closed reprobate minds and are hostile to anything connected with truth, God and the Bible. The next step for them is violence.
I have said for decades that the Hard Left mindset at its core is violent because of their hatred for God. They have the very same violence in them as the French Revolution and as the Nazis' hatred for the Jews. From watching them for a long time, I think that anything could push them over into violence. They are exactly what they accuse us of being.
Romans 1:28  And even as they did not like to retain God in their knowledge, God gave them over to a reprobate mind, to do those things which are not convenient; Being filled with all unrighteousness, fornication, wickedness, covetousness, maliciousness; full of envy, murder, debate, deceit, malignity; whisperers, Backbiters, haters of God, despiteful, proud, boasters, inventors of evil things, disobedient to parents, Without understanding, covenantbreakers, without natural affection, implacable, unmerciful:

"It would appear that higher education has become a Politically Correct caricature of itself. Yet for an increasing number of students, this is no laughing matter, for academia's ceaseless drift toward the abyss of far-left ideology has been accompanied by an increase in threats of violence.
College campuses in many places have become dangerous for certain kinds of students.
Specifically, they have become dangerous for conservative students.
The College Fix (TCF) is a student-run publication. It is also a national treasure. Its writers deserve praise for drawing the public's attention to the outrages that pass for higher education today. Parents should be particularly appreciative to learn that those of their children who they plan on sending to university could be harassed and threatened with violence for not endorsing the ideological groupthink that substitutes for education in the contemporary academic world."
Hard Left/ ProLife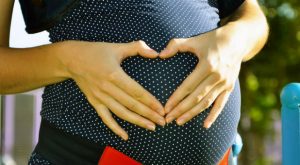 Abortion Doctor: Don't Tell Me I'm Not a Christian 03 27 17 03/24/17  This is about as big a delusion as one can live under. What a shock he is in for when he stands before Jesus Christ in judgment for killing all of those babies, and whatever other sins he has committed.
Revelation 21:8 But the fearful, and unbelieving, and the abominable, and murderers, and whoremongers, and sorcerers, and idolaters, and all liars, shall have their part in the lake which burneth with fire and brimstone: which is the second death.

"A "Christian man" says he is tired of pro-life Christians questioning his salvation because he performs abortions.
"It seems to me that it has become more important for those people to discredit my authenticity as a Christian than they are irritated by the fact that I perform abortions," Willie Parker tells AL.com. "I think that it would make more sense if I weren't a person of faith because then they would say of course he performs abortions, he's a heathen. He's morally bankrupt.
He's either amoral or immoral. But it's more problematic that I too identify as a Christian, and I embrace the compassion that I find to be in that tradition. And that compassion leads me to act on behalf of others instead of judging them."
Israel/ The Coming Middle East War
A rebel push on Damascus shows that Syria's war is far from over 03/25/17  ISIS is supposed to be in full retreat, but it had enough strength to attack Damascus. Who knows what to believe about the reality of ISIS.
"An unexpected rebel push on Damascus has brought Syria's civil war to the heart of its capital for the first time in years, spreading panic among residents and serving as a reminder that the conflict is far from over.
Streets emptied and many shops and schools were closed for a third day Tuesday as battles raged on the eastern edge of the city, where the rebels launched their surprise assault over the weekend. Mortar shells crashed into residential neighborhoods, jets streaked overhead, and the rattle of gunfire plunged Damascus back onto the front lines of a war that has raged since 2011."

Ephesians 5:11-13  And have no fellowship with the unfruitful works of darkness, but rather reprove them. For it is a shame even to speak of those things which are done of them in secret. But all things that are reproved are made manifest by the light: for whatsoever doth make manifest is light.