Thanksgiving in the Midst of Corruption – Politicians Then and Now
Verse of the Day
Colossians 2:7 Rooted and built up in him, and stablished in the faith, as ye have been taught, abounding therein with thanksgiving.
Commentary
Make sure that you read President George Washington's 1789 proclamation of the Thanksgiving.  America was founded on giving the Lord thanks for all that He had done to create America. It is very touching to read.
May the Holy God of Israel and protect you.
Psalm 144:15 Happy is that people, that is in such a case: yea, happy is that people, whose God is the LORD.
History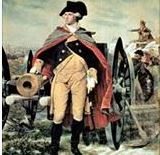 Washington's Thanksgiving Proclamation 11/23/16 
"Issued by President George Washington, at the request of Congress, on October 3, 1789
By the President of the United States of America, a Proclamation.

Whereas it is the duty of all nations to acknowledge the providence of Almighty God, to obey His will, to be grateful for His benefits, and humbly to implore His protection and favor; and—Whereas both Houses of Congress have, by their joint committee, requested me "to recommend to the people of the United States a day of public thanksgiving and prayer, to be observed by acknowledging with grateful hearts the many and signal favors of Almighty God, especially by affording them an opportunity peaceably to establish a form of government for their safety and happiness:"

Now, therefore, I do recommend and assign Thursday, the 26th day of November next, to be devoted by the people of these States to the service of that great and glorious Being who is the beneficent author of all the good that was, that is, or that will be; that we may then all unite in rendering unto Him our sincere and humble thanks for His kind care and protection of the people of this country previous to their becoming a nation; for the signal and manifold mercies and the favor, able interpositions of His providence in the course and conclusion of the late war; for the great degree of tranquillity, union, and plenty which we have since enjoyed; for the peaceable and rational manner in which we have been enabled to establish constitutions of government for our safety and happiness, and particularly the national one now lately instituted; for the civil and religious liberty with which we are blessed, and the means we have of acquiring and diffusing useful knowledge; and, in general, for all the great and various favors which He has been pleased to confer upon us.

And also that we may then unite in most humbly offering our prayers and supplications to the great Lord and Ruler of Nations, and beseech Him to pardon our national and other trangressions; to enable us all, whether in public or private stations, to perform our several and relative duties properly and punctually; to render our National Government a blessing to all the people by constantly being a Government of wise, just, and constitutional laws, discreetly and faithfully executed and obeyed; to protect and guide all sovereigns and nations (especially such as have shown kindness to us), and to bless them with good governments, peace, and concord; to promote the knowledge and practice of true religion and virtue, and the increase of science among them and us; and, generally, to grant unto all mankind such a degree of temporal prosperity as He alone knows to be best.

Given under my hand at the City of New York the third day of October in the year of our Lord 1789."
Pedophilia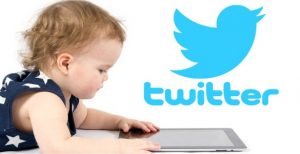 Twitter Suspends User For Reporting Pedophilia Rings; #TwitterGate Erupts 11/22/16  It is my hope that as the Lord drains the swamp in Washington, DC these pedophile rings will be exposed and ended, that the investigation will expose all the politicians and powerful who are molesting children. Please see our blog post from yesterday, PIZZAGATE and the Worldwide Elite Pedophile Network for more on this developing scandal.

Luke 17:2  It were better for him that a millstone were hanged about his neck, and he cast into the sea, than that he should offend one of these little ones.

"Users have been recently getting more active investigating the matter after the Wikileaks dump happened and lots of independent investigations were being made into Hillary Clinton's campaign chairman, John Podesta and his brother Tony Podesta.

According to people looking into the situation, there is a lot of loose links pointing to a potential pedophilia ring. Citizens have created an information hub on the sub-Reddit Pizzagate where they chronicle all of the available data and information on the people involved. [Update 11/22/2016: Reddit administrators shut down the Pizzagate sub-Reddit so they've relocated to a Pizzagate thread on Voat]

A lot of citizens have been wondering why the FBI won't investigate the matter and are disturbed at the lack of attention and reporting on this situation from the media."
Hard Left/ ProLife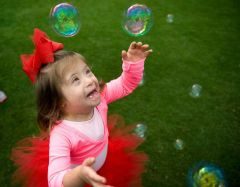 French TV Bans Smiling Down Syndrome Children–Might 'Disturb' Post-Abortive Women 11/22/16  People with a Hard Left mind do everything to protect and promote abortion along with the homosexual agenda. These people are despicable.
"France's Conseil d'État (State Council) banned the award-winning "Dear Future Mom" video from airing on French television due to concerns that the expressions of happy children with Down syndrome in the video were "inappropriate" because they were "likely to disturb the conscience of women who had lawfully made different personal life choices."
The Council rejected the Jerome Lejeune Foundation's request last week to lift the ban.
"Dear Future Mom" was produced by the Italian Down Syndrome Advocacy organization CoorDown for World Down Syndrome Day in 2014. The video features smiling children and young adults with Down syndrome from different countries reassuring a worried pregnant woman that her child can be happy."
American Politics/ ProLife
Abortion and the Religious Right Led to Trump's Victory 11/22/16  If Trump holds true about defunding Planned Parenthood and appointing pro life judges, it will close down huge sections of the abortion industry.
Proverbs 29:2  When the righteous are in authority, the people rejoice: but when the wicked beareth rule, the people mourn.

"One of those is Tony Perkins, the president of the Family Research Council in Washington D.C. Perkins, "served as a platform delegate from Louisiana." He sent out a release after the election, noting the importance of the platform and the actual votes: "The Republican Party's platform positions on unborn human life and religious liberty was the bridge between Donald Trump and Christian conservatives."
Perkins added, "Nearly 60 percent of Trump voters were more likely to vote for him because the platform is very clear on life and religious liberty. It was the party platform that brokered the deal between Trump and Christian conservatives — a deal that was sealed in the final debate when Trump vividly described a partial-birth abortion and pledged to appoint pro-life justices."
And Perkins noted, " … if there's one overwhelming message everyone should have heard on Tuesday, it's this: the media, the courts, and the Left don't speak for the American people."
Eric J. Scheidler, Executive Director of the Pro-Life Action League, sent out a post-election statement: "Voters rejected Hillary Clinton's radical support for tax-payer funded abortion. Now it's time to withdraw all our tax dollars from Planned Parenthood, the nation's largest abortion chain. This will be our number one priority in the first 100 days of the Trump administration."
$800,000 Approved for Planned Parenthood Investigation by Republicans as Defunding Efforts Ramp Up 11/21/16  I will shout for joy when PP is defunded and hopefully put out of business!
"Defunding Planned Parenthood, the nation's #1 abortion business, was one of four pro-life commitments President-elect Donald Trump made in a letter to the pro-life movement during the general election," said Mallory Quigley, communications director for the Susan B. Anthony List, a political action committee that works to elect pro-life women to Congress, in an email to The Christian Post Wednesday. "Republicans showed us there is a pathway to doing this and we will be working with the administration and our allies in Congress to get it done."
As noted Wednesday by USA Today, the U.S. House Committee on House Administration voted to approve $800,000 in additional funds for the Select Investigative Panel on Infant Lives for their investigation of Planned Parenthood. The 14-member panel, headed by Tennessee Congresswoman Marsha Blackburn, was formed last summer after the Center for Medical Progress released a series of gut-wrenching videos showing senior Planned Parenthood officials negotiating over the prices of fetal body parts from aborted babies."
World War 3
The EU readies itself for war with Putin: Europe prepares to 'act where NATO is unwilling to do so' as MEP admits 'Trump is right – we rely on US too much' 11/22/16  It is inconceivable to me that the EU could stand up to Russia by itself. They are very weak and fragmented. The Russians are highly trained and ready for war. The EU is years away from any form of an army.
"The European Parliament has voted in favour of plans which would cut through red tape and allow NATO forces to be deployed quicker in the event of a crisis and bolster defences against Russian aggression in eastern Europe.
A resolution which was debated in Strasbourg last night would also allow for the EU to 'act where NATO is unwilling to do so'.
It was passed today with 369 votes in favour and 255 against, with 70 abstentions.
The debate in Strasbourg comes in the wake of Donald Trump's election as US President and amid fears among European leaders that the President-Elect will reach an agreement with Vladimir Putin which could leave some EU countries vulnerable.
Trump has also said other Nato countries need to pay more for their own defence."
Islam
Pakistan Bans All 11 Christian TV Stations, Arrests Cable Operators in Crackdown 11/22/16  This is life under Islam. If the Hard Left has its way, this is exactly what they want to do in America. With Trump's election, they are greatly weakened and we may enjoy the freedom that they were about to shut down. God blessed and protected us.
"Pakistan's television regulatory body has banned all 11 Christian TV channels airing in the country and arrested at least six cable operators for defying the order, according to reports.
The Pakistan Electronic Media Regulatory Authority, or PEMRA, does not grant landing rights for religious content, allowing the airing of Christian messages only for Christmas and Easter. However, the Christian channels had been operating for more than two and a half decades, just as numerous Islamic channels still do.
PEMRA has now formally deemed the Christian channels illegal, and is cracking down on cable operators who are still airing the channels. At least six of them have been arrested, according to UCAnews.
All the Christian channels, barring two, operated from outside Pakistan. Pakistan's oldest Christian satellite broadcaster, Isaac TV, and Catholic TV, run by the Lahore Archdiocese, have also been shut down."
Earthquakes/Floods
Earthquake, tsunamis… and even a METEORITE! Video footage captures powerful 7.4-magnitude tremor near Fukushima and flaming objects in the sky above Japan 11/22/16  God seems to be warning Japan of immanent destruction as a huge earthquake hit, along with a tsunami and a flaming meteorite in the sky all at once!
"Dramatic video has captured a meteorite burning across the sky just hours after a huge 7.4-magnitude earthquake struck Japan sending a tsunami cascading inland and up a river.
The footage shows a flaming object trailing across the evening sky while the country was still assessing the damage from the tremor.
Alarms rang out in towns across Fukushima prefecture – where the 2011 earthquake wreaked havoc – and further along Japan's eastern coastline.
Around an hour later, a tsunami flowed inland and up the Suna'oshi River in Tagajo – a city devastated in the 2011 earthquake – almost bursting its banks."
Miscellaneous
Alice's Restaurant – Original 1967 Recording  This is an indulgence in thw blog because listening to it is my [Georgann Ryan's] annual Thanksgiving tradition. With the news so disturbing in the last few days in regard to pedophilia and the Wikileaks revelations, it seemed like a good idea to add something humorous, giving us something to smile about and be thankful for, like Arlo's great storytelling ability. Happy Thanksgiving everyone!
1 Thessalonians 5:18  In every thing give thanks: for this is the will of God in Christ Jesus concerning you.