The 666 Surveillance Systems: Also growing aggression by China
Verse of the Day
Revelation 22:20

He which testifieth these things saith, Surely I come quickly. Amen. Even so, come, Lord Jesus.
Commentary
The day is coming when all this smart information will be centralized and added to the file on the people. The will be very few who escape the the 666 Surveillance System. Eventually this technology will be used EVERYWHERE. Crime and terrorism will drive it until is complete as possible. This technology is not far into the future but right now it is being setup all throughout the world.

THE 666 SURVEILLANCE SYSTEM
"You may have a roommate you have never met. And even worse, they are nosy. They track what you watch on TV, they track when you leave the lights on in the living room, and they even track whenever you use a key fob to enter the house. This is the reality of living in a "smart home": the house is always watching, always tracking, and sometimes it offers that data up to the highest bidder – or even to police."
THE 666 SURVEILLANCE SYSTEM
"The Army wants to make sure drivers entering bases through automated checkpoints are, in fact, who they claim to be, and is developing a new biometric camera system to assist.
The military branch issued a call on its Small Business Innovation Research, or SBIR, broad agency announcement—a contract vehicle used for working with small businesses on phased, iterative development programs—seeking early-stage design for a camera system able to pull usable images of drivers approaching checkpoints and matching those photos against a facial biometric database.
"The results would be displayed to the guard with a photo of the driver indicating an access granted or access denied response in time to allow uninterrupted vehicle traffic flow for approved users," the call states."
THE IMAGE OF THE BEAST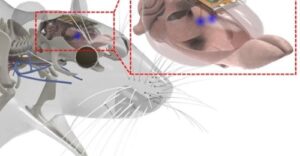 "Therapeutic Wireless Rechargeable Tiny Brain Implant Can Be Controlled Using Smartphone"
This article shows the merging of the body and technology which is going to lead to the Image of the Beast. Wow, this technology is accelerating so fast!
"A group of scientists from the Korea Advanced Institute of Science and Technology (KAIST) has engineered a tiny brain implant that can be recharged outside of the body. The person can use their smartphone to control the brain circuits for long periods without replacing the battery.
Science Daily reported that this new device is made of ultra-soft and bio-compliant polymers that provide compatibility with the brain tissue. It also comes with LEDs of the same size as the grain of salt, mounted on ultra-thin probes to manipulate target neurons in the deep brain using the light."
WORLD WAR 3: CHINA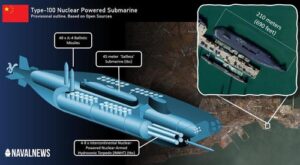 "Behold The Chinese Type-100 Class "God Of Submarines"
Just an update on China's massive arms buildup. This is for war in Asia and against the USA. The war could be very soon and I think it will be over Taiwan.
"Chinese submarine, identified as the Type-100 Class is reportedly contesting Russian Navy's mighty Pr.941 Typhoon Class submarine as the largest ever built. This was reported by H. I. Sutton for Naval News.
The new submarine is reportedly armed with 48 Submarine Launched Ballistic Missiles (SLBMs). It can also carry massive nuclear-powered nuclear-armed autonomous torpedoes. The submarine was unveiled on April 1st"
WORLD WAR 3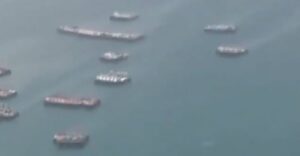 "Philippines Puts Air Force on "ALERT" Over 200 China Militia Ships off coast" This act is more Chinese aggression looking to intimidate a nation and maybe war. China would never have done this with President Trump in power. China is very dangerous.
"Philippines leader Rodrigo Duterte has complained to Chinese ambassador about Chinese naval forces that have been massing in the area. In recent days, international concern has grown over what the Philippines has described as a "swarming and threatening presence" of more than 200 Chinese vessels that it believes were manned by China's maritime militia. The boats were moored at the Whitsun Reef within Manila's 200-mile exclusive economic zone.
Tonight, I can report to you that the Philippines has officially put its Air Force on "Alert" over these Chinese vessels. According to some of my former colleagues in the Intelligence Community, with whom I developed relationships during my work with the FBI Joint Terrorism Task Force from 2003-2008, China told the Philippines President . . . . ready for this . . . . . he should "Be quiet about the boats since there is nothing he can do about them."
WORLD WAR 3: CHINA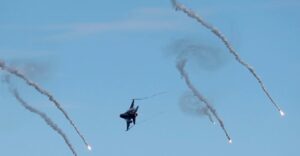 "China sends more jets; Taiwan says it will fight to the end if there's war"
Just an update what is happening with China.
"China sent more fighter jets into Taiwan's air defense zone on Wednesday in a stepped up show of force around the island Beijing claims as its own, and Taiwan's foreign minister said it would fight to the end if China attacks.
The democratic self-governed island has complained of repeated military activities by Beijing in recent months, with China's air force making almost daily forays in Taiwan's air defense identification zone. On Monday, China said an aircraft carrier group was exercising close to the island."
WORLD WAR 3: CHINA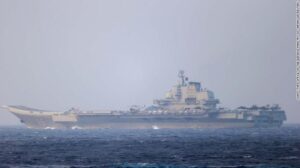 hina flanks Taiwan with military exercises in air and sea" More military activity of China towards Taiwan. It is just a matter of time until China attacks.
"China's armed forces conducted simultaneous military exercises to the west and east of Taiwan on Monday in a move analysts said was a warning to the self-ruled island and its supporter, the United States.

The Chinese aircraft carrier Liaoning and its escorts were conducting maneuvers around Taiwan, China's military said in a statement Monday.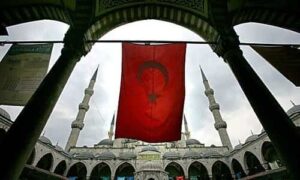 "Turkey's Quest To Build An Islamic Superpower"
Turkey is int the process of rebuilding the Ottoman Empire with Jerusalem as the capital. Erdogan had made it very clear that he wants Jerusalem under his control and Turkey in control of the Middle East. It is just a matter of time until the war starts.
"Turkey has also chosen the Balkans as a battlefield — "the region," according to the FT, "is symbolically very important, since much of it was ruled by Istanbul during the Ottoman Empire". Then, there is Europe:
"Several European countries have voiced concern over activity by Turkey's intelligence service on their soil and the use of state-trained Turkish imams to spy on the diaspora".

Erdogan's goal in Europe seems to be to use the Turkish diaspora as a political instrument of pressure on states (in particular Germany, France, Austria, Belgium and Holland) and as the base for his hegemony.
In the Caucasus, Turkey supported Azerbaijan's war against Armenia in Nagorno-Karabakh presumably to create a Turkic-Islamic corridor between Azerbaijan, Turkey and other Muslim countries. Erdogan also apparently makes use of mercenaries. The Indian media reported a contingent sent to Kashmir to support Pakistan. Turkey has also previously used "Sadat" mercenaries against the Armenians, as well as in the Libyan and Syrian civil wars."
DC CORRUPTION
MEME: The Selling of America to Highest Bidder.
Proverbs 29:2

When the righteous are in authority, the people rejoice: but when the wicked beareth rule, the people mourn.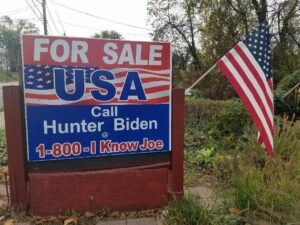 Sadly, there is so much truth to this sign. It really is excellent and outstanding with its impact.
Proverb 14:34

Righteousness exalteth a nation: but sin is a reproach to any people.
If you like our ministry, please consider making a donation to keep us going. May the Holy God of Israel bless you!
Revelation 22:20 He which testifieth these things saith, Surely I come quickly. Amen. Even so, come, Lord Jesus.