The U.S. Government's Secret Plan To Save Itself While The Rest Of Us Die.
Verse of the Day
Matthew 24:22 And except those days should be shortened, there should no flesh be saved: but for the elect's sake those days shall be shortened.
Commentary
This is a fascinating article about the behind the scenes look of what is going on in top secret world of protecting the survival of the government while the rest of die. It is mind blowing!
"The War Zone had a long discussion with Garrett Graff, the author of the fascinating new book, Raven Rock: The U.S. Government's Secret Plan To Save Itself While The Rest Of Us Die.
We talked about everything from secret bunkers to how nukes spawned that development of modern communications, and of course all about government after America as we know it has been turned to ashes. It was a lively, eye opening, and bizarre discussion to say the least—just as one should expect when discussing the fine details of America's shadowy continuity of government plans."
BIG BROTHER WATCHING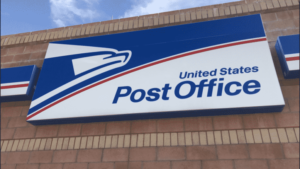 "Is The U.S. Postal Service Preparing To Censor Our Mail?"
It appears the deep state has weaponized all areas of federal law enforcement against the people. There will come a time they will try and use all this power against us.
"The U.S. Postal Service is discovered to be running a 'covert operations program' that monitors Americans' social media posts. This is stunning and inexplicable except that the USPS is already scanning every piece of mail it handles.
The USPS already reserves the right to open any piece of mail that it receives. Measuring your social media posts against so-called fact checkers could provide a list of senders or recipients whose mail needs to be "examined" more carefully. So, you thought your mail was private? Welcome to Nineteen Eighty-Four!"
DROUGHT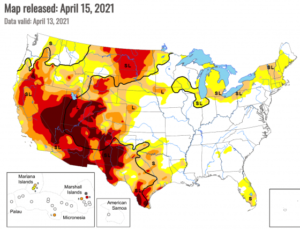 "
Farmers Warn Megadrought In Western US Threatens Devastating Crop Failures In 2021″
This drought has been building for many years, but now it has reached to a national crisis level, so has the level of sin.
"Throughout U.S. history, there have always been droughts in the western half of the country from time to time, but what we are dealing with now is truly alarming. Scientists tell us that a multi-year "megadrought" has developed in the southwestern portion of the country, and this is the worst year of that "megadrought" so far by a wide margin.
If conditions do not radically improve soon, we are going to have a major agricultural disaster on our hands. Some farmers have already decided not to plant crops at all this year, but many others have decided to plant anyway knowing that if enough rain doesn't come their crops will certainly fail."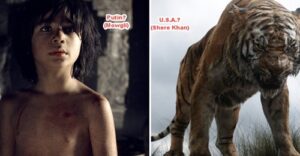 "Putin Uses Characters From Rudyard Kipling "Jungle Book" During Speech — Sends Signals of His Intention to "Swarm" Russia's enemies to send them fleeing, and KILL one in particular"
I found this article very interesting. I think there is meaning to the "Jungle Book" because Putin is a very cunning man. Time will tell.
"In his annual state of the nation address to both houses of parliament, Russian President Vladimir Putin compared those who are harming Russia, to the jackal, Tabaqui, from Rudyard Kipling's "The Jungle Book."
How do we know Putin has ever watched or read The Jungle Book and which version.
In an earlier speech in December 2011 while Prime minister, is it reported that Putin made remarks about foreign political financing, to the Opposition Party in the Russian Federal Assembly, saying "Come closer to me Bandar Logs."
THE 666 SURVEILLANCE SYSTEM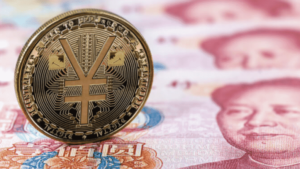 "China's Digital Yuan Is Technocracy's Dream Currency"
A world system of digital money would be the heart of the 666 Surveillance System. It appears this money is very, very close.
"While China's digital yuan will have an uphill climb in seeking to dethrone the dollar as a global reserve currency – despite Beijing's protests that it has no such ambitions – as it's an electronic version of a currency nobody wants (for now), the new currency will allow Beijing to weaponize its currency response to its every growing roster of trade partners. As Bloomberg details, instead of challenging U.S. dollar dominance and neutralizing sanctions, "the digital yuan appears potentially more geopolitically significant as leverage over multinational companies and governments that want access to China's 1.4 billion consumers. Since China has the ability to monitor transactions involving the digital currency, it may be easier to retaliate against anyone who rebuffs Beijing on sensitive issues like Taiwan, Xinjiang and Hong Kong."
"If you think that the United States has a lot of power through our Treasury sanctions authorities, you ain't seen nothing yet," Matt Pottinger, former U.S. deputy national security adviser in the Trump administration, said last week at a hearing of the government-backed U.S.-China Economic and Security Review Commission. "That currency can be turned off like a light switch."
WORLD WAR 3: PHILIPPINES VS CHINA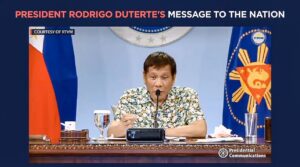 ""It Will Be Bloody" – Philippines' President Duterte Threatens to Send Naval Ships To West Philippines Sea as China Threatens"
This is yet another hot spot of war created by the Chinese Communists. On China's present course, it is just a matter of time until a war starts.
"President Rodrigo Duterte on Monday said he was prepared to send warships to "stake a claim" in the West Philippine Sea if China should start drilling for oil and taking other resources in the disputed area.
"If we go there file out and to assert our jurisdiction, it will be bloody. It will result in violence that we cannot maybe win," Duterte said last Monday at a televised briefing admitting that the Philippines will not stand a chance with China."
WORLD WAR 3: RUSSIA VS UKRAINE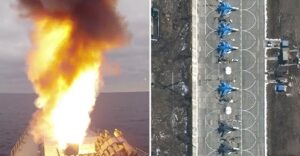 "READY TO STRIKE Russia fires cruise missiles in Black Sea & moves dozens of fighter jets to border as Putin 'strangles' Ukraine"
Just an update as the tension continues. I hope it just ends in a standoff with no war.
"A NEW video shows Russian frigate Admiral Essen launching multiple cruise missiles in the Black Sea as Vladimir Putin defies Western demands to ease tensions with Ukraine.
It comes as new satellite images show Russia's expanding military line-up near Ukraine, with Su-30 fighters lined up on a runway in Crimea which were not there last month.Russia has an estimated 150,000 troops within striking distance of the Ukrainian border, with numbers rising by the hour, as Putin puts the country in a chokehold by surrounding it with soldiers and vehicles poised for invasion."
WORLD WAR 3: USA VS RUSSIA
This is a real bad sign because Russia is continuing to marshal it forces on the Ukraine border.
"The US ambassador to Russia said he is returning to Washington, Moscow recalled its ambassador after Biden called Putin a 'killer'.
Due to the hostile policies of the Biden administration, tensions between the US and Russia are soaring. Now, amid the souring relations, the two countries won't have ambassadors in each other's capitals, making diplomatic communications even more difficult."
If you like our ministry, please consider making a donation to keep us going. May the Holy God of Israel bless you!
Revelation 22:20 He which testifieth these things saith, Surely I come quickly. Amen. Even so, come, Lord Jesus.