Tillerson says North Korea poses imminent threat
Verse of the Day
  And he saith unto me, Write, Blessed are they which are called unto the marriage supper of the Lamb. And he saith unto me, These are the true sayings of God.

Commentary
The war drums really are beating now. The US might use a preemptive strike against NK. Wow this is really hot. Obama did nothing, and he left the mess to President Trump. I am going to keep you on the cutting edge of this conflict because it could trigger World War 3. This is extremely serious, and keep in mind that NK wants to take out our major cities on the West Coast. These cities are junior Sodoms.

May the Holy God of Israel bless and protect you.
Titus 2:13 Looking for that blessed hope, and the glorious appearing of the great God and our Saviour Jesus Christ;
World War 3/ North Korea
Tillerson says North Korea poses imminent threat 03/19/17
Isaiah 9:6-7  For unto us a child is born, unto us a son is given: and the government shall be upon his shoulder: and his name shall be called Wonderful, Counsellor, The mighty God, The everlasting Father, The Prince of Peace. (7) Of the increase of his government and peace there shall be no end, upon the throne of David, and upon his kingdom, to order it, and to establish it with judgment and with justice from henceforth even for ever. The zeal of the LORD of hosts will perform this.
American Politics
Spicer's Epic Defense of Wire Tapping Evidence to White House Press Corps 03/18/17  I really am enjoying the President duel with the Hard Left totally corrupt media. I really can say that I enjoy it. Finally, a politician who doesn't run and hide from these jackals, but stands and fights them with truth.
It is so encouraging to see these jackals swallowing their tongues as they are confronted with truth about their lies! This is just an added bonus to God's blessing of electing President Trump.
Romans 1:18  For the wrath of God is revealed from heaven against all ungodliness and unrighteousness of men, who hold the truth in unrighteousness;

"Sean Spicer was plainly fed up with the major media's questioning of the president's integrity during Thursday's daily press briefing at the White House.
During an extensive and heated give-and-take on President Trump's claim his campaign was surveilled by the Obama administration, the press secretary accused network reporters of "cherry picking" quotes, practicing a "double standard" in citing sources and continuing "to perpetuate a false narrative." "False narrative" would be media-speak for what the president has called "fake news."
Time and again, reporters asked: Where is the evidence for the president's claim, and would he apologize if he turned out to be wrong?
After telling ABC's Jonathan Karl, "I am trying to answer your question, Jonathan, if you can calm down," Spicer launched into what might have been the longest answer ever given at a White House press briefing, coming in just a few seconds short of eight minutes.
Spicer turned the tables on the media with an epic-length answer that underscored a fact WND has reported repeatedly: The evidence the media keeps asking him to provide has already been published – by that very same media."
Hard Left/ American Politics/ Paganism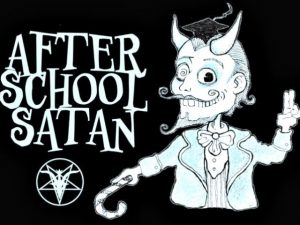 After School Satan Club' Received Fast-Tracked Tax-Exempt Status from IRS 03/18/17  I hope that the President can appoint good people in the government to break this evil hold satan has on the federal government. This swamp is deep and wide with fearful critters in it.
Isaiah 13:21-22  But wild beasts of the desert shall lie there; and their houses shall be full of doleful creatures; and owls shall dwell there, and satyrs shall dance there.
And the wild beasts of the islands shall cry in their desolate houses, and dragons in their pleasant palaces: and her time is near to come, and her days shall not be prolonged.

"Documents obtained by Judicial Watch show the Internal Revenue Service (IRS) fast-tracked tax-exempt status for an "After School Satan Club" in Tacoma, Washington, while the federal agency was discovered to be either denying conservative and Christian groups the same status or making them wait for years.
According to the watchdog group that uncovered the IRS scandal during the Obama administration, the After School Satan Club at Point Defiance Elementary in Tacoma applied for its tax-exempt status designation on October 21, 2014 and received it only 10 days later on October 31, 2014.
Breitbart News reported in October of 2016 the announcement by the Satanic Temple of Seattle for its proposal of the After School Satan Club in the Point Defiance Elementary school.
"After School Satan Clubs will focus on free inquiry, rationalism, science, and character building," the temple's website says, and continues: All After School Satan Clubs are based upon a uniform syllabus that emphasizes a scientific, rationalist, non-superstitious world view.
While the twisted Evangelical teachings of The Good News Clubs "robs children of the innocence and enjoyment of childhood, replacing them with a negative self image, preoccupation with sin, fear of Hell, and aversion to critical thinking," After School Satan Clubs incorporate games, projects, and thinking exercises that help children understand how we know what we know about our world and our universe."
Hard Left/ American Politics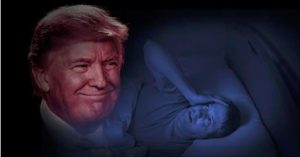 Sleepless in Seattle, and other places: Trump-induced insomnia stalks blue-state America 03/18/17  This is happening to people who act as if government is their god.The government gives them security and  now their world has collapsed, so they are insecure and full of fear. What will happen to people like this if a real national crisis hits! They are very weak-minded and this shows just how weak they are.
Proverbs 3:24  When thou liest down, thou shalt not be afraid: yea, thou shalt lie down, and thy sleep shall be sweet.

"Blue America is having trouble with sleep — tossing and turning as they lie awake, then falling into nightmares. And those who are suffering tend to blame the 45th president of the United States.
To be sure, a state of heightened anxiety over whoever is in the White House is not new. Two presidents ago, columnist Charles Krauthammer coined Bush Derangement Syndrome, the symptoms of which were the "acute onset of paranoia in otherwise normal people in reaction to the policies, the presidency — nay — the very existence of George W. Bush." Next came Obama Derangement Syndrome, memorialized by a conspiracy-spouting satirical character on the "Stephanie Miller Happy Hour" radio show.
And now there's what Hollywood screenwriter Sam Friedlander has spoofed as Trump-Induced Anxiety Disorder."
'No Evidence of Collusion' Between Trump Campaign, Russia: Intelligence Committee Chairman 03/19/17  This is at least the third time that I've heard this, that there is no connection between the President and Russia. This was all made up from the beginning. The President exposed the Hard Left as "Fake News." I'm excited about what he is going to disclose about Obama spying on him.
"The chairman of a US congressional committee on intelligence said Sunday that he has seen "no evidence" that President Donald Trump's campaign colluded with Russia during the runup to the 2016 election.
Based on "everything I have up to this morning — no evidence of collusion," said US Representative Devin Nunes, head of the House Intelligence Committee, speaking to the Fox News Sunday television program.
He made his remarks one day before FBI director James Comey is due to appear before his panel, facing lawmakers seeking answers about Trump's potential Russia ties and the president's extraordinary accusation of wiretapping by his predecessor.
Nunes added that he agreed with the president's accusation that there are elements inside the intelligence community or FBI leaking information to undercut the Trump presidency.
"It's pretty clear that that's happening," he said."
Hard Left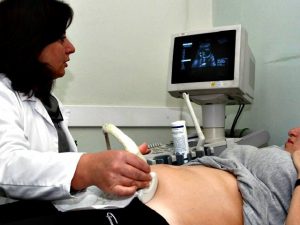 Let Women Abort Babies for Being the Wrong Sex, Says Top Medical Ethicist 03/19/17  What a murdering spirit is in these people, just a cold-hearted murdering spirit. I don't know why, but for some reason female babies are always the target of sex selection abortions.
Females are attacked from the womb! Then there is female genital mutilation along with female honor killing. There is the raping and molesting young females in Islamic "marriages!" It is Christianity which frees females from such horrible attacks. It is as if satan dishes out special hatred for females.
Ephesian 5:25 Husbands, love your wives, even as Christ also loved the church, and gave himself for it; (28) So ought men to love their wives as their own bodies. He that loveth his wife loveth himself.

"Women should be able to abort their babies simply because they are the "wrong" sex, a leading ethicist at Britain's doctors' union has said.
Professor Wendy Savage, a member of the ethics committee of the British Medical Association, said women should be able to have an abortion at any stage of pregnancy for whatever reason, even when the child would be able to survive outside of the womb.
She also said that abortion pills should be available online without the need to see a doctor or nurse.
There has been growing concern in Britain that an increasing number of women are seeking abortions simply because they do not want girls, leading to some hospitals refusing to tell parents the sex of their babies."
Israel/ The Coming Middle East War
Israel threatens to 'destroy' Syrian air defence systems 03/19/17  The day is coming when there will be an all-out war between Israel and Syria/Iran which will result in the complete destruction of Syria. This will fulfill Isaiah 17.
"Israeli Defence Minister Avigdor Lieberman on Sunday threatened to destroy Syrian air defence systems after they fired ground-to-air missiles at Israeli warplanes carrying out strikes.
"The next time the Syrians use their air defence systems against our planes we will destroy them without the slightest hesitation," Lieberman said on Israeli public radio.
Israeli warplanes hit several targets in Syria on Friday, with Prime Minister Benjamin Netanyahu saying the strikes targeted weapons bound for Lebanon's Shiite Hezbollah movement.
Syria's military said it had downed one of the Israeli planes and hit another as they were carrying out the pre-dawn strikes near the famed desert city of Palmyra that it recaptured from jihadists this month."
Arabs agree to escalate terror war 'in all ways possible' 03/19/17  According to the Bible, just prior to the Second Coming of Jesus Christ there will be an all-out Israeli – Arab war and none of the attackers survive. We are looking at the seeds of this war forming.
Zechariah 12:6 In that day will I make the governors of Judah like an hearth of fire among the wood, and like a torch of fire in a sheaf; and they shall devour all the people round about, on the right hand and on the left: and Jerusalem shall be inhabited again in her own place, even in Jerusalem.

"The Supreme Coordination Committee in Ramallah called on the various terrorist organizations to unite in "national unity" against Israel.

The Supreme Coordination Committee consists of representatives of various terrorist organizations.

Following a meeting involving the leaders of various terror organizations, the Committee published a notice expressing support for a "national plan" which would include escalation of the terror war against Israel and encouraged "all forms" of terror in order to "support the rights of the Palestinian nation and its goals of independence and freedom."

The Committee also called on Israeli Arabs to mark "Land Day" (March 30) as a day to preserve the land and remember pro-Arab activist Rachel Corrie, who was killed by an IDF bulldozer in Gaza during the Second Intifada."
Islam – Jihad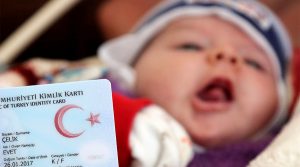 You are the future of Europe': Erdogan urges Turks in EU to have at least 5 kids 03/18/17   The Europeans refuse to have children, so they are now being overwhelmed by Muslim immigration and proliferation. It is just a matter of time until the Muslim population will overwhelm the Europeans. The Europeans are dying for a lack of children.
Proverbs 14:28 In the multitude of people is the king's honour: but in the want of people is the destruction of the prince.

"Turkish President Recep Erdogan has urged all Turks living in Europe to have at least five children, saying they are the future of the continent and that it would be the best response to the "injustices" imposed on expatriates there.
"Go live in better neighborhoods. Drive the best cars. Live in the best houses. Make not three, but five children. Because you are the future of Europe. That will be the best response to the injustices against you," Erdogan said in the city of Eskisehir on Friday, according to AP. The comments were made while the Turkish president was campaigning for a 'yes' vote in an upcoming constitutional referendum that would grant him sweeping new powers."
Science: Fire from Heaven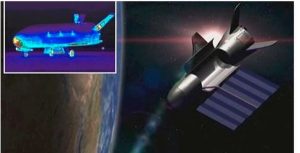 Air Force's mysterious X-37B mini shuttle nears record time in space (but we STILL don't know what it is doing) 03/20/17  This is a super secret space craft that is believed to have military space warfare use. I thought that you might find this article interesting.
Revelation 13:13  And he doeth great wonders, so that he maketh fire come down from heaven on the earth in the sight of men,

"The X-37B Mystery
The U.S. Air Force's unmanned X-37B space plane has flown three previous secret missions to date.
Each time it has carried a mystery payload on long-duration flights in Earth orbit.
The spacecraft looks similar to Nasa's space shuttle but is much smaller. The X-37B is about 29ft (8.8m) long and 9.5ft (2.9 m) tall.
It has a wingspan of just less than 15ft (4.6 m). At launch, it weighs 11,000lbs (4,990kg).
The craft is taken into orbit on a rocket but lands like the space shuttle by gliding down to Earth.
While its main mission payload is a mystery, Nasa has revealed it has a materials experiment aboard.
The Planetary Society is tagging along with a solar-sail demo. Ten CubeSat nanosatellites are also taking a piggyback ride into orbit."

Psalm 94:16  Who will rise up for me against the evildoers? or who will stand up for me against the workers of iniquity?