Trump decries 'alt-left' in Charlottesville: 'Do they have any semblance of guilt?'
Verse of the Day
Philippians 3:20 For our conversation (citizenship) is in heaven; from whence also we look for the Saviour, the Lord Jesus Christ:

Commentary
This was an absolutely wonderful move by President Trump. He told the truth, that the battle was between Confederate Flag people sprinkled with Nazi flags and the Antifa that are Communists and anarchists! He told the truth and the MSM are choking over this. Antifa is their baby which they want to protect. I have great respect for the President for bringing out this truth to the American people.
Antifa is as great a danger as the Nazis, and maybe even more because they have the backing of the Hard Left. We now can rally around the President as he exposes the violence of the alt-Left!
May the Holy God of Israel bless and protect you.
Romans 1:18  For the wrath of God is revealed from heaven against all ungodliness and unrighteousness of men, who hold the truth in unrighteousness;
Hard Left/ Anarchy – Civil War
Trump decries 'alt-left' in Charlottesville: 'Do they have any semblance of guilt?' 08/16/17
"There's blame on both sides," Trump said Tuesday, echoing the language he had used Saturday when he faulted "many sides."
Trump went on to criticize the "alt-left" for their role in stoking unrest over the weekend.
"You had a group on one side that was bad, and you had a group on the other side that was also very violent, and nobody wants to say that," Trump said. "You had a group on the other side that came charging in without a permit and they were very, very violent."
Images from Charlottesville captured fighting and clashes on both sides. However, the car attack that killed one counter-protester and injured others was allegedly committed by a Nazi sympathizer. Trump's initial decision not to call out the white supremacists behind the rally is what invited the most criticism.
But on Tuesday, Trump defended his initial statement and argued that some of those in attendance were not aligned with hate groups and only protesting the removal of Confederate symbols."
World War 3/ North Korea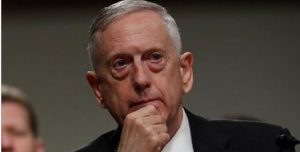 Jim Mattis: If North Korea fires missiles at the US, 'it's game on' 08/15/17  One wrong move and NK will start WW3. I don't pay any attention to what Kim Jong-Un states.
"Defense Secretary Jim Mattis warned Monday that a North Korean missile launch at the United States, including its territory of Guam, could escalate quickly into war.
The U.S. military is capable of judging where any regime missile is headed "within moments" and would immediately try to shoot down one aimed at the U.S. mainland or one of its territories, Mattis told reporters at the Pentagon.
"I think if they fire at the United States it could escalate into war very quickly, yes, that's called 'war' if they shoot at us," he said. "They shoot at the United States, I'm assuming they hit the United States … if they do that then it's game on and we have to try our best to make sure it does not hit the United States, but we will know that's where it's going."
Mattis said he would not speculate on any military response to North Korea firing missiles in the vicinity of Guam and that any decision would be up to President Trump."
Science: 666 Surveillance System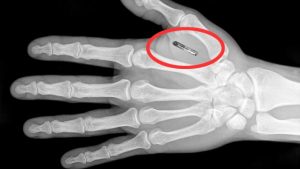 Australian, Swedish & U.S. companies are microchipping their employees at alarming rates! 08/14/17  This is an update from the post below. The move toward the 666 System is worldwide and accelerating. There is no stopping this process. I believe an international financial crisis will bring this system into play so that it will be mandatory!
"Australia has also been in the news under the headline 'Australians embracing super-human microchip technology', Australia's premier media outlet news.com.au (News Corp Australia) reports: "It may sound like sci-fi, but hundreds of Australians are turning themselves into super-humans who can unlock doors, turn on lights and log into computers with a wave of the hand." Is this a useful biohack or a rather a clever propaganda campaign that equates microchipping with becoming superhuman?
Shanti Korporaal, from Sydney, is at the centre of the phenomenon after having two implants inserted under her skin. Now she can get into work and her car without carrying a card or keys, and says her ultimate goal is to completely do away with her wallet and cards.She told news.com.au: "You could set up your life so you never have to worry about any password or PINs it's the same technology as Paypass, so I'm hoping you'll be able to pay for things with it."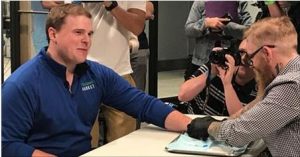 'Mark of the beast?' Microchipping employees raises apocalyptic questions 08/12/17  The 666 System is coming very fast and can't be stopped. The chips are now voluntary and shortly will be mandatory.
"The apocalyptic "mark of the beast" prophecy in the Bible makes some wary of a Wisconsin company's recent decision to embed microchips into the hands of willing employees.
The end times account in the New Testament's Book of Revelation warns believers about being marked on the right hand and the forehead by the Antichrist.
But inserting rice-sized microchips under the skin of Three Square Market employees does not fulfill the prophecy, said Chris Vlachos, a New Testament professor at Wheaton College in Chicago.
"I think that this is more of a fulfillment of end times novels and movies than the Book of Revelation itself," Vlachos said."
Special Attention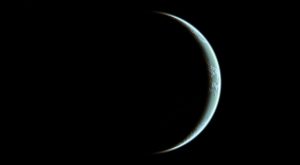 10 Very Strange Facts About the August 21 Solar Eclipse That Will Absolutely Blow Your Mind 08/15/17  This is an interesting article about the coming solar eclipse.
"In just a matter of days, we are going to witness the most unusual solar eclipse in U.S. history. Could it be possible that all of the very strange "coincidences" surrounding this event have some sort of special significance? The mainstream media has been buzzing about this upcoming solar eclipse for months, and it will easily be the most-watched eclipse in all of U.S. history. Last week, I published an article entitled "12 Critical Events That Are Going To Happen Over a 40-Day Period From August 21st To September 30th" that received an extraordinary amount of attention, and of course the first event on that list was "the great American eclipse" on the 21st. As you will see below, so many numbers seem to indicate that this eclipse could have some sort of special significance, and it begins a period of exactly 40 days that many believe could be a turning point for America.
In the Scriptures, we are specifically told that one of the reasons why God created the sun and the moon was so that they could serve as "signs". "
Earthquakes and Volcanoes
Earthquake hits Mono Lake Supervolcano in California as expected 08/12/17  This is from Dutchsinse. He has been reporting that there is tremendous buildup off pressure in the Northwest along the Cascasdia Subduction Zone. He also is warning of earthquakes in the Midwest.
Hard Left/ Anarchy – Civil War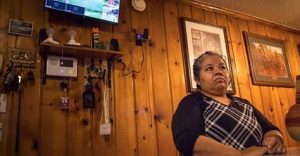 Divisions escalate between red states and blue cities 08/15/17  America now is divided into two nations. One is under the control of the states while the second the cities. Many of the cities are also against the federal government.
Right now it is an ideological war, but it soon could break out into violence. The cities are Hard Left one-worlders, while many of the states are nationalistic. This divide can't go on forever, but it is getting worse.
Matthew 12:25  And Jesus knew their thoughts, and said unto them, Every kingdom divided against itself is brought to desolation; and every city or house divided against itself shall not stand:

"Some states, including Texas, have taken a more extreme approach, known as super preemption, that includes punitive action against elected officials who do not comply.
A so-called sanctuary cities ban, passed this year in the Texas Legislature, calls for criminal charges and fines of up to $25,000 a day for local officials who prevent law enforcement officers from asking people they detain about their immigration status.
The law takes effect Sept. 1, but is being challenged in court by many of the state's largest cities.
"Where do we have all our problems in America? Not at the state level, run by Republicans, but in our cities that are mostly controlled by Democrat mayors and Democrat city councilmen and women," Texas Lt. Gov. Dan Patrick said Aug. 4 while appearing on Fox Business Network. "That's where you see liberal policies. That's where you see high taxes. That's where you see street crime."
Lawmakers during a special session that ends Wednesday have considered legislation that would constrain the ability of local governments to raise taxes without voters' consent and regulate the bathroom use of transgender Texans."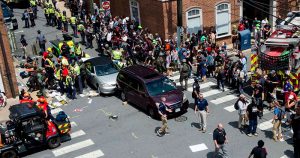 Mother of Charlottesville victim thanks Trump for words of 'comfort' 08/15/17
"The mother of a woman who was run over by a car driven by a white supremacist, reached beyond the political divide that is roiling the nation following the violence in Charlottesville to thank President Trump for his words of "comfort."
Ed Morrissey of Hot Air:
Susan Bro provided a moment of extraordinary grace as she mourns the murder of her daughter, Heather Heyer, by trying to heal the divide in the nation after the Charlottesville terrorist attack. While the political debate over Donald Trump's responses to the violence continues, Bro reached out to thank Trump for his latest statement, which Bro describes as a "comfort."
Perhaps this could provide a new focus for everyone — a way to reset our attention back on the actual problem, rather than on the quality of rhetorical responses to it. That certainly seems to be what Bro wants:"
Financial Armageddon
China's debt on a 'dangerous trajectory': IMF 08/15/17  I have posted about this before. The Chinese banking system is a disaster. The Chinese hide what is really happening, which is much worse than reported.
The Chinese economy could be a factor in the start of WW3 since China may start it through North Korea in an attempt to save its financial system.
Revelation 22:20  He which testifieth these things saith, Surely I come quickly. Amen. Even so, come, Lord Jesus.

"China's massive debt is on a "dangerous" path, raising the risk of a sharp slowdown in growth, the IMF warned on Tuesday, urging Beijing to speed up structural reforms.
The International Monetary Fund, which has repeatedly warned China over its ballooning debt, said in a new report that the world's second largest economy must turn toward a sustainable growth path.
"International experience suggests that China's credit growth is on a dangerous trajectory, with increasing risks of a disruptive adjustment and/or a marked growth slowdown," IMF experts wrote.
While the country's near-term growth outlook firmed up, it is at the cost of "further large and continuous increases in private and public debt, and thus increasing downside risks in the medium term," the report said."
Miscellaneous
Tim Tebow Hugs an Autistic Fan, Then Smashes a Three-Run Homer 08/12/17  Make sure that you watch the video since it is very touching.
Psalm 86:14  O God, the proud are risen against me, and the assemblies of violent men have sought after my soul; and have not set thee before them.