Trump: No Time to Be Politically Correct on Islam
      Verse of the Day
John 8:32 And ye shall know the truth, and the truth shall make you free.
Commentary
A vast section of Americans are now coalescing against the corrupt federal government. They fully see through all of the lies, and we are now looking at a revolution. The American political landscape that we grew up with is now crashing and will be replaced. The establishment is not going to go down easily, so you must expect a rough road ahead with possible violence and bloodshed.
Please do not look at the current political scene as the classic Republican – Democrat election because revolution is in the air, and when there is a revolution, shocking things can happen.
Remember, America is under God's righteous judgment for killing 60 million babies, "marrying" homosexuals, and tampering with God's prophetic plan for Israel. Last June, the Supreme Court legalized "homosexual marriage" and God's judgment is fully hovering over the nation. America is existing on borrowed time, and political judgment may just be one form of this judgment.
I fully expect social judgment, as the political may spill over to the streets with great bloodshed. Watch for judgment in every arena as God brings down America. It really does appear that the time for national repentance lead by the church has drawn to a close. The forces are now in play for destructive revolution from which the nation will never recover. The church was just too busy for repentance and intercession before the Lord, so now the Hard Left forces of the reprobate mind and anarchy are about to overwhelm the nation.
Because the church did not repent of the murder and blood of 60 million babies, their death requires God's justice. God hears the cry of their shed blood, and I believe that what is coming to America is going to be justice for those babies. America has legally murdered 60 million babies, and it is possible that millions of Americans may die under God's righteous judgment.
Numbers 35:33 So ye shall not pollute the land wherein ye are: for blood it defileth the land: and the land cannot be cleansed of the blood that is shed therein, but by the blood of him that shed it.
May the Holy God Israel bless and protect you.
Hard Left/ American Politics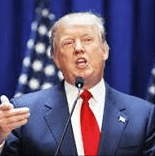 Trump: No Time to Be Politically Correct on Islam 03/11/16  Finally, finally, finally a politician is speaking the truth about Islam! He is the only one that I am aware of who is speaking the truth and smashing political correctness! This is amazing to watch, how when he says this, the media backs off from him.
Except for exposing Rubio, as a "Republican Obama," I have stayed away from the presidential campaign, but with stances like this, Trump has to be given consideration, because the Hard Left is using Islam to break America.
"Donald Trump, who came under fire earlier this week for telling CNN's Anderson Cooper that he believes "Islam hates us," insisted Friday that when it comes to dealing with radical Islam, he is not going to be politically correct, and that means he meant "many" Muslims hate the United States.

"I said many, I mean many," Trump told Fox News' "Fox & Friends" program.

"There's no question about it. I don't have to be politically correct . . . When you look at it on television, look at some of the mosques in the Middle East where they are screaming, 'death to America, death to America,' it doesn't look like it's about 2 percent to me.

"So I make the statement. And look, we have a problem and they have a problem."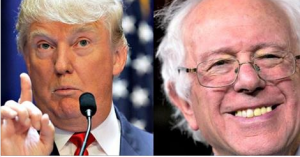 Pat Caddell: 'The American People Have Figured Out They've Been Screwed' By Free Trade 03/11/16  I never thought that the American people ever would understand just how evil both the Republican and Democrat establishment are!
This is breathtaking to see, that we actually are witnessing a political revolution. Vast numbers realize how evil the Washington establishment IS, and how it was destroying the nation with international agreements.
The immigration issue also directly ties into this. I think that this might be beyond a political revolution, heading into a social revolution.
The question is, the establishment is ruthless and how far will they let this revolution go? What will they do to stop it? I think we are soon to find out. Do not look at what is happening as mere politics, but look beyond to a brewing revolution against the entrenched, corrupt federal establishment.
This reminds me a quote from Abraham Lincoln: "You can fool all the people some of the time, and some of the people all the time, but you cannot fool all the people all the time."
"Poltical strategist Pat Caddell tells Breitbart News Daily host Stephen K. Bannon about what he describes as the "stunning" emergency of "economic nationalism" that's the driving force behind both the Republican primary race, and the Sen. Bernie Sanders (I-VT) insurgency against Hillary Clinton.

As Caddell puts it, the American people have concluded they're getting "screwed" by trade deals, immigration policy, and other areas where their interests are not considered a priority by their own political and business leaders.

He contended this backlash against the elites was the reason so many highly-touted candidates have flamed out of the GOP primary, which is on the verge of boiling down to a two-man race between the two leading anti-Establishment candidates, Donald Trump and Senator Sen. Ted Cruz (R-TX)"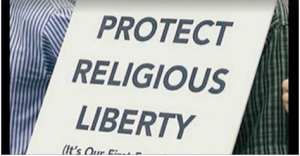 New Morality' Movement Pushes Big to Silence Christians 03/10/16  I have said this many times, that the Hard Left reprobates hate us as much as the Nazis hated the Jews. There is no doubt that they want to destroy us and everything that we stand for. They mean business, yet the Church really does not see the danger that lies just ahead.
"What we're seeing very clearly is an effort to target them [Christians] legally when possible and then to humiliate or deprive them of social respect," she said.

Much of this comes from abortion and gay rights groups and their supporters.

"They see Christianity as refusing to affirm the things they wish to indulge in," said Peter Sprigg, senior fellow for policy studies at the Family Research Council.

Both Sprigg and Rev. Bill Owens, with the Coalition of African-American Pastors, are frequent targets of gay rights groups.

"They cannot accept any moral code that says what they do is wrong and in order to avoid any sort of guilt that might come upon them if anyone says that what they're doing is wrong, they want to eliminate that kind of communication from the culture altogether," Sprigg explained."
Islam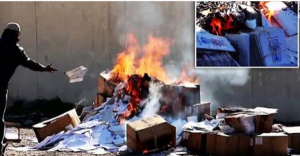 ISIS burns hundreds of Christian books in Mosul in its latest attempt to wipe the religion from civilisation 03/11/16  This is exactly what the Muslims did as they raped and pillaged their way across North Africa and then other parts of the world in conquest. ISIS is just following the path established by Muhammad and the first caliphate. How many people know how Islam was spread across the world? It believed that Muslims have murdered 270 million people since Muhammad. This is a religion of peace?
"ISIS have sought [to] purge society of anything 'blasphemous towards Allah' Come after terror group destroyed 10,000 rare books in Mosul last year"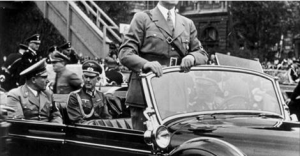 Iraqi Newspaper: We Need a Hitler to Stop the Jews From Taking Over 03/11/16  This article really shows in the insanity of the Muslim mind. There are few Jews left in Iraq, yet the Muslims see them taking over the country from millions of people! It really is something to see hundreds of millions of Muslims cower over 18 million Jews worldwide!
Genesis 12:3  And I will bless them that bless thee, and curse him that curseth thee: and in thee shall all families of the earth be blessed.
"The Iraqi daily Al-Zaman published an article Sunday titled, "Iraq Needs Hitler," claiming that the country must heed the German Fuhrer's warnings about Jews in order to prevent the remaining Iraqi Jews from carrying out their plan to take over the country.

The author, Karim Al-Taee, quoted Hitler's statements about Jews from his book Mein Kampf, and asserted that they were pertinent to Jews living in Iraq today.

"When I read Adolf Hitler's book Mein Kampf, I discovered that the situation from which Germany suffered is identical to that which has beset Iraq ever since 2003," the article begins.

Al-Taee goes on to state that the Jews living in northern Iraq have a secret plan for a Jewish-Western takeover of all the country's resources that began by bringing the Islamic State to Iraq."
Israel and the Middle East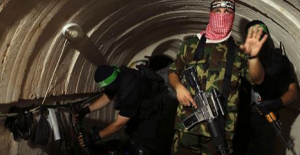 Egypt discovers enormous tunnels coming from Gaza 03/11/16 
Zechariah 12:6  In that day will I make the governors of Judah like an hearth of fire among the wood, and like a torch of fire in a sheaf; and they shall devour all the people round about, on the right hand and on the left: and Jerusalem shall be inhabited again in her own place, even in Jerusalem.
Hamas is building tunnels non-stop and rearming for the next war against Israel. They will never defeat Israel and in the end they will be totally destroyed.
"Tunnels big enough to fit a truck have been discovered by the Egyptian military on the Sinai-Gaza border. These tunnels are allegedly the source of weapons being used by ISIS and Islamic Jihad in the peninsula, and point to a thriving weapons industry in the Strip."
Zechariah 12:9  And it shall come to pass in that day, that I will seek to destroy all the nations that come against Jerusalem.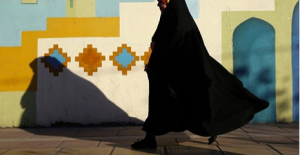 Iran is still our Most Substantial Defense Challenge 03/11/16  This is a real good article showing the Israeli view of what Iran is doing and its threat against Israel. There is no doubt that war is coming between Israel and Iran. It is just a matter of when.
"Iran's record proves that it always strives to violate agreements. International sanctions have not changed their ideology. It is a very violent regime that deals with terrorism. This is what we face and prepare for."

So, looking retrospectively at the last six months, does the Israeli defense establishment still believe that the agreement with Iran was a mistake?

"At this time we have to address the future instead of grading the past. As far as Israel is concerned, the agreement will enable Iran to obtain more resources. They entered the negotiations when the sanctions threatened their economy, and were willing to back down tactically, as long as they could maintain a strategic capability, and that is why you see them operating in the Yemen as well.

"The Iranians are also active in Syria, but they do not tend to sacrifice Iranians. They prefer to have the people of Hezbollah and other elements pay the price.

"The shining path, as far as the Iranians are concerned, is very clear: to grow stronger and build up terrorism and military capabilities. Never before have 100,000 rockets been aimed at Israel – and the Iranians are working constantly to improve the accuracy of those rockets. We must never be complacent – not even for a moment, even if the build-up of the threat to its fullest potential will take many years.

"Israel specified as a red line the prevention of the development of strategic military capabilities aimed against it. This is the principle. As far as its implementation is concerned – we do not refer to reports as to whether it is being implemented and if so – in what way and how successfully."
Luke 21:25-27  And there shall be signs in the sun, and in the moon, and in the stars; and upon the earth distress of nations, with perplexity; the sea and the waves roaring; Men's hearts failing them for fear, and for looking after those things which are coming on the earth: for the powers of heaven shall be shaken. And then shall they see the Son of man coming in a cloud with power and great glory.