U.S. and Russian Jets Clash Over Syria
Verse of the Day
Matthew 24:6-7 And ye shall hear of wars and rumours of wars: see that ye be not troubled: for all these things must come to pass, but the end is not yet. For nation shall rise against nation, and kingdom against kingdom: and there shall be famines, and pestilences, and earthquakes, in divers places.
Commentary
As I report on events leading up to WW3, I wonder if I am day dreaming? The mainstream media is not reporting what is happening, but the information is there for all to see! There was just a dog fight over Syria between US and Russian jets! NATO is having a conference next month about about driving Russia out of the Ukraine! NATO is playing war games on Russia's border, while all the time Putin states he will fight NATO! He said Russia would use nukes if needed. He has his military 100% ready for war, and yet there is nothing in the media about this!
Are we sleep-walking into WW3, or is this all just empty rhetoric with no meaning? It is all simply bizarre.
Putin and the Russians are not to be fooled with, especially with Obama as our president. What a match up it would be, with a real leader like Putin facing off against Obama. This is simply frightening for America and for our military.
May the Holy God of Israel bless and protect you.
John 14:27 Peace I leave with you, my peace I give unto you: not as the world giveth, give I unto you. Let not your heart be troubled, neither let it be afraid.
World War 3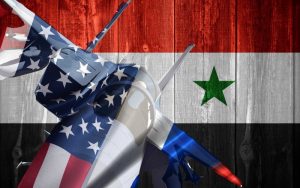 U.S. and Russian Jets Clash Over Syria 06/20/16  It looks like Obama is getting ready to fight the Russians. What can one say about this encounter? It appears that Obama is pushing to protect the Syrian rebels and bring down Assad, but he had better be ready for a possible all-out in Europe with the Russians.
I think that if a shooting war breaks out over Syria, Putin will attack where he is strong and that is Europe. NATO claims it is ready for war and Putin has declared that Russia is ready for war. So, are we looking at the beginning of WW3?
Mark 13:7  And when ye shall hear of wars and rumours of wars, be ye not troubled: for such things must needs be; but the end shall not be yet. (8) For nation shall rise against nation, and kingdom against kingdom: and there shall be earthquakes in divers places, and there shall be famines and troubles: these are the beginnings of sorrows.

"American and Russian fighter jets had a tense showdown in the skies above Syria as the Russians dropped bombs on U.S.-backed rebels.
U.S. and Russian fighter jets bloodlessly tangled in the air over Syria on June 16 as the American pilots tried and failed to stop the Russians from bombing U.S.-backed rebels in southern Syria near the border with Jordan.
The aerial close encounter underscores just how chaotic Syria's skies have become as Russia and the U.S.-led coalition work at cross-purposes, each dropping bombs in support of separate factions in the five-year-old civil war.
The near-clash also highlights the escalating risk of American and Russian forces actually coming to blows over Syria, potentially sparking a much wider conflict between the world's leading nuclear powers."
A Force To Be Reckoned With: China And Russia Are Building Some Seriously Advanced Sea-Based Weapons 06/20/16  In all areas it is full speed ahead toward WW3. With the weapons now in the possession of all these nations, if there is war the death toll would be in the tens of millions.
"Along with the mounting tensions between the United States and China in the Pacific, and the former and Russia in the Atlantic comes a steady buildup of submarines in both respective theaters of naval combat.
The Russians have been accomplishing a great deal in stealth technology, especially with Kilo-class boats converted into stealth subs. Dubbed "the black holes of the Russian Navy," these quiet refitted diesel subs with the stealth technology are starting to roll steadily off of the assembly lines.
The Chinese are also upgrading their submarine fleet from a technological perspective (the boat) and also making improvements in their missile systems. Such actions come on the heels of American positioning in the Pacific.
With all of the tensions escalating and seesawing in the two Koreas, the deployment of the Thaad Anti-ballistic missile systems in South Korea is not seen by the Chinese as a defensive measure: the hypersonic missiles can potentially hit China and alter the balance of its ground forces. This U.S. ABM-deployment occurred in March of this year.
Now the Chinese are ready to unveil submarines in the Pacific that will be armed with nuclear missiles. This is a definite game-changer that has its roots in the Senkaku islands dispute between China and Japan, but the U.S. has been flexing its muscles and inserted a fleet in the region. Also the B-1 bombers have been reactivated and are running route missions, much to the chagrin of the Chinese.
They already have four Jin-class submarines in the South China sea, merely awaiting the order to proceed into the Pacific. Each Jin Submarine can carry 12 Ju-Lang ("Giant Wave") missiles, and recently its largest missile, the DF-5 has been converted to a multiple-warhead carrying capacity.
Meanwhile in the Atlantic, the Russians are by no means being complacent with their submarine fleet. The Commander of the U.S. 6th Fleet recently wrote a paper outlining this increased Russian activity in the Atlantic. Written for the U.S. Naval Institute's June 2016 issue of "Proceeding," the article is entitled "The Fourth Battle of the Atlantic." Here is an excerpt that characterizes the Vice-Admiral's viewpoint of the Russian submarine activity:
Once again, an effective, skilled, and technologically advanced Russian submarine force is challenging us. Russian submarines are prowling the Atlantic, testing our defenses, confronting our command of the seas, and preparing the complex underwater battlespace to give them an edge in any future conflict. Not only have Russia's actions and capabilities increased in alarming and confrontational ways, its national-security policy is aimed at challenging the United States and its NATO allies and partners."
Germany slams NATO 'warmongering' on Russia 06/20/16  This is yet more rhetoric from NATO about war with Russia, and Germany trying to low-key the bellicose word.
This is taking the rhetoric to a new level.
"German Foreign Minister Frank-Walter Steinmeier has criticised NATO for having a bellicose policy towards Russia, describing it as "warmongering", the German daily Bild reported.
Steinmeier pointed to the deployment of NATO troops near borders with Russia in the military alliance's Baltic and east European member states.
"What we should avoid today is inflaming the situation by warmongering and stomping boots," Steinmeier told Bild in an interview to be published Sunday.
"Anyone who thinks you can increase security in the alliance with symbolic parades of tanks near the eastern borders, is mistaken," Germany's top diplomat added.
NATO had announced on Monday that it would deploy four battalions to Estonia, Latvia, Lithuania and Poland to counter a more assertive Russia, ahead of a landmark summit in Warsaw next month.
All four countries were once ruled from Moscow and remain deeply suspicious of Russian intentions, especially after Russia's annexation of Crimea from Ukraine in 2014."
Hard Left in the Military
Exclusive Video: Veteran Forcibly Dragged from Air Force Ceremony for Mentioning God 06/20/16  This happened because Obama is President, and he has appointed and promoted people in the military who think just like him. These soldiers and the officers in the chain of command are pure rabble. The military has to degenerate like this because of Obama and those under him.
Notice how the mere use of the word "God" drives them into a rage. This is because they have reprobate minds and hate God. The great danger for all of us is the army would turn completely into rabble and be used against us.
2 Timothy 3:13  But evil men and seducers shall wax worse and worse, deceiving, and being deceived.

"When a veteran started offering traditional remarks at a military flag-folding ceremony, several uniformed airmen assaulted him, dragging him out of the room because his remarks mentioned God. Now First Liberty Institute lawyers representing retired Senior Master Sergeant Oscar Rodriguez are demanding that the U.S. Air Force apologize and punish those responsible or face a federal civil-rights lawsuit.
For countless years, service members have given the "flag-folding speech" at military and civic events, including retirement ceremonies. Traditionally, this speech explains the colors, symbols, and history of the flag.
The flag-folding speech also contains several religious references, including, "Let us pray that God will reflect with admiration the willingness of one nation in her attempts to rid the world of tyranny, oppression, and misery. It is this one nation under God that we call, with honor, the United States of America."
The speech closes with, "God bless our flag. God bless our troops. God bless America."
In 2005, the Pentagon changed the speech to remove all references to the divine, substituting additional historical facts such as Neil Armstrong's planting of an American flag on the moon in 1969. But many service members prefer the traditional speech and desire that version given at their own retirement celebrations.
Rodriguez retired from the Air Force in 2013 after 33 years of service to his nation. He has a clear and distinctive voice and is frequently asked to deliver the flag-folding speech at retirement ceremonies."
Hard Left/ Islam
The Impact of Islamic Fundamentalism on Free Speech 06/20/16  Islam is built on lies, just like the thinking of the Hard Left. They must curtail the truth about Islam because they can't defend it in the light of the truth!
I think that the Left will protect Islam above homosexuality. This is seen in the aftermath of the Orlando shooting. Obama has done everything to protect Islam after this shooting.
John 3:19-21 And this is the condemnation, that light is come into the world, and men loved darkness rather than light, because their deeds were evil. (20) For every one that doeth evil hateth the light, neither cometh to the light, lest his deeds should be reproved. (21) But he that doeth truth cometh to the light, that his deeds may be made manifest, that they are wrought in God.

"The 57-member-state Organization of Islamic Cooperation (OIC) have been working hard for years to render Islam the only religion, political system and ideology in the world that may not be questioned with impunity. They have tried — and are in many respects succeeding — to ring-fence Islam as a creed beyond criticism, while reserving for themselves the right to condemn Christians, Jews, Hindus, democrats, liberals, women and gays in often vile, even violent language. Should anyone say anything that seems to them disrespectful of their faith, he or she will at once be declared an "Islamophobe."
Like almost every world leader, Obama declares, with gross inaccuracy, that "Islam is a religion of peace". It is politically expedient to deny the very real connection to jihad violence in the Qur'an, the Traditions (ahadith), shari'a law, and the entire course of Islamic history. They do this partly for political reasons, but probably more out of fear of offending Muslims. We know only too well how angry many Muslims can become at even the lightest offence.
"If PEN as a free speech organization can't defend and celebrate people who have been murdered for drawing pictures, then frankly the organization is not worth the name. … I hope nobody ever comes after them." – Salman Rushdie, on the PEN members who objected to giving its award to Charlie Hebdo, after 12 of its staff were murdered by jihadists.
The OIC succeeded in winning a UN Human Rights Council resolution that makes "defamation of religion" a crime. But the OIC knows full well that only Muslims are likely to use Western laws to deny free speech about their own faith. Last year, the US Congress introduced House Resolution 569, also purportedly intended to combat hate speech. It contains an oddity: it singles out Muslims for protection three times. It does not mention any other faith community."
Christian girls kidnapped, forced to marry Muslims in Egypt 06/20/16  This goes on all the time in many Muslim countries. The Christian women are called Kuffar which means unbelievers; therefore, they have no rights. This is also the reason for the rape rampage in Europe, because the women are kuffar; therefore, they are fair game to be attacked.
"Christian girls and women are being snatched off the streets and from inside their homes in Egypt and forced to forced to marry Muslims against their will after converting to Islam, according to a report in the London Mirror.
International Christian Concern says Upper Egypt is "paralyzed" by the "monstrous actions" of radical Islamists and a surge in kidnappings in recent months. The missing girls later turn up in online videos claiming they chose to run away, but family members say they are being beaten and raped into submission.
Family members say police are doing nothing to stop the abductions and have provided little help in trying to determine the whereabouts of the victims. At least one Coptic Christian family held a demonstration outside police headquarters in a desperate attempt to get authorities to respond.
"We weep with the families who have lost daughters, sisters and wives and pray their loved ones be returned. These perpetrators cannot continue to enjoy impunity. We call on the Egyptian authorities to ensure that justice is served and that maximum effort be put forth to curtail this wave of terror," said ICC in a statement."
Fires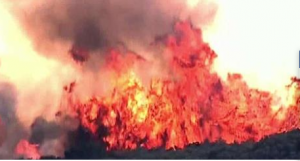 New fires erupt in California as heat wave sears the West 06/20/16  Remember, Obama declared June as Gay Pride Month and these fires just might burn for the rest of June. Could this be part of the final judgment on California? We soon will find out.
"New wildfires erupted Monday near Los Angeles and chased people from their suburban homes as an intense heatwave stretching from the West Coast to New Mexico blistered the region.
Towering columns of smoke rose from the San Gabriel Mountains as two fires a few miles apart devoured brush on steep slopes above foothill suburbs.
Police in the city of Azusa and parts of Duarte ordered hundreds of homes evacuated. Others were under voluntary evacuations.
Officials had warned of extreme fire danger in the region as the heat peaked. Temperatures surpassed 100 degrees across much of Southern California well before noon, while some desert cities sizzled in the 120s.
Elsewhere, crews made progress against a nearly week-old blaze in rugged coastal mountains west of Santa Barbara. Overnight winds pushed flames into previously burned areas, allowing firefighters to boost containment to more than 50 percent.
About 270 homes and other buildings still were threatened by the blaze, which has charred more than 12 square miles since Wednesday.
Another wildfire was growing near Potrero, a small desert town close to the Mexico border. It surged to nearly 3 square miles amid triple-digit temperatures and forced the evacuation of about 75 people from the ranching community about 40 miles southeast of San Diego."
Pestilence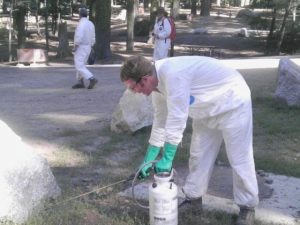 Six Diseases Return To US as Migration Advocates Celebrate 'World Refugee Day' 06/20/16  This is willful on Obama's part, showing real disrespect for the American people. He doesn't care if he turns America into a third world country. In reality, Obama is God's judgment on America.
Matthew 24:7  For nation shall rise against nation, and kingdom against kingdom: and there shall be famines, and pestilences, and earthquakes, in divers places.

"Six diseases that were recently near eradication are making a comeback in the United States, as the taxpayer funded refugee resettlement industry launches a propaganda blitz about the so-called World Refugee Day this Monday.
The returning diseases are;

1. Tuberculosis
2. Measles
3. Whooping Cough
4. Mumps
5. Scarlet Fever
6. Bubonic Plague

The near eradication of these diseases in the United States during the twentieth century was a remarkable accomplishment of American civilization. Until recently, most Americans believed these diseases were gone from our shores for good."
Science – Bible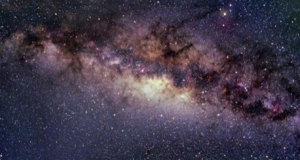 String Theory Co-Founder: Sub-Atomic Particles Are Evidence the Universe Was Created 06/20/16  It has taken a long time but real science finally has concluded that the universe was created.
Dr. Kaku is a brave man because the reprobates undoubtedly will attack him and his work viciously, or they will totally ignore him. He really has poked a hornets' nest on this one. The idea of a Creator with moral laws drives the Hard Left insane.
They will believe in anything, and I mean anything, but a CREATOR!
Genesis 1:1  In the beginning God created the heaven and the earth.

"Dr. Michio Kaku, a theoretical physicist at the City College of New York (CUNY) and co-founder of String Field Theory, says theoretical particles known as "primitive semi-radius tachyons" are physical evidence that the universe was created by a higher intelligence.
After analyzing the behavior of these sub-atomic particles – which can move faster than the speed of light and have the ability to "unstick" space and matter – using technology created in 2005, Kaku concluded that the universe is a "Matrix" governed by laws and principles that could only have been designed by an intelligent being.
"I have concluded that we are in a world made by rules created by an intelligence. Believe me, everything that we call chance today won't make sense anymore," Kaku said, according to an article published in the Geophilosophical Association of Anthropological and Cultural Studies."

Job 21:29-30  Have ye not asked them that go by the way? and do ye not know their tokens, That the wicked is reserved to the day of destruction? they shall be brought forth to the day of wrath.