URGENT! Courts say living by Christian faith is illegal
Verse of the Day
John 15:18 If the world hate you, ye know that it hated me before it hated you.
Commentary
The noose continually is being drawn around the necks of believers in America. I report all the time about the reprobates gaining more power and marginalizing us. Now the courts in various parts of the country are saying it is illegal to follow the Bible if it conflicts with human law. Slowly but surely the legal structure for persecution of believers is being established. The gospel will be defined as "hate speech," and therefore, you have no right to speak it in public, to children, etc.
God has turned America over to the reprobates because the Church does not care and has lost its power. If persecution does come, the real Church will have no one to blame but themselves. God has showed us what is happening, but so far the will to stand in the name of Jesus is not in the will of the vast majority of Christians. In addition, there is almost no leadership by pastors.
You must realize that at some point, there is a point of no return.
May the Holy God of Israel bless and protect you.
1 Peter 2:9 But ye are a chosen generation, a royal priesthood, an holy nation, a peculiar people; that ye should shew forth the praises of him who hath called you out of darkness into his marvellous light:
Hard Left/ Christianity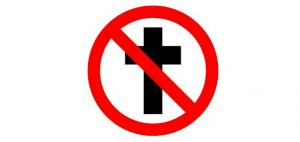 Courts say living by Christian faith illegal 06/29/16  For 30 years, I've warned that this was coming and the day is here now. This is not the America of even 20 years ago. The nation has turned from God in a vicious way, and is promoting every aspect of the homosexual agenda.
The reprobate mind hates God and anyone who believes in or promotes God's righteousness. The reprobates have the Democratic Party, most of the entire court system, the colleges, and most of the media. They now are centralizing their power to destroy YOU. You are the equivalent of the Jews in Nazi Germany. If you resist them, they intend on destroying you. The courts are starting to criminalize Christianity, which results on our beliefs being labeled hate speech that must be destroyed.
God has given America over to the reprobates because the Church's power has died. Does anyone care any more? Is there any fear of God in the Church? The day of judgment on the Church is looming right before your eyes. I now post almost daily, showing how the Hard Left is placing a noose around the churches.
We know where it is heading, because I have reported their plans. They are not hiding their intentions for us. Their remedy for us is to have the government treat Christians as Nazi war criminals! Is the American Church about to come under the judgment of 1 Peter 4:17? If it is, then the Church has brought it upon itself.
1 Peter 4:17  For the time is come that judgment must begin at the house of God: and if it first begin at us, what shall the end be of them that obey not the gospel of God?

"It started out with hints of official, United States governmental oppression of Christianity as soon as same-sex "marriage" became a bullet point for activists – little things like "discrimination" complaints that those choosing alternative sexual lifestyles somehow weren't applauded as they thought they deserved.
Then it became confrontational for Christians who were simply choosing to live by their beliefs – beliefs similar to those held by the nation's founders. Bakers were penalized for not promoting homosexuality, ditto for photographers and venue owners. Government officials publicly vilified their Christian faith and ordered them, in some case, re-educated.
Now two rulings have been released that cement the American court system's determination that Christians must not be allowed, under threat of penalty and punishment, to live as they believe in business or in public life.
Specifically, the U.S. Supreme Court left standing a lower court decision that Washington state pharmacists who are Christian must violate their faith in order to practice their profession. And the second decision came from a federal judge in Mississippi who had established a reputation for ruling against Christians who said county clerks in the state must violate their faith in order to hold their office.
The move has alarmed people even inside the Supreme Court, where Justice Samuel Alito warned that, in the case against the pharmacists, there even was evidence that the "impetus for the adoption of the regulations was hostility to pharmacists whose religious beliefs regarding abortion and contraception are out of step with prevailing opinion in the state."
Even that, however, was not enough to draw concerns about religious liberties from a majority on the nation's highest court.
And in the Mississippi ruling from Judge Carlton Reeves, who once reached out into an optional awards ceremony even to punish a school district for allowing a voluntary prayer, said clerks in the state cannot use their own religious beliefs to excuse themselves from issuing marriage licenses to homosexual duos."
Christian Apostasy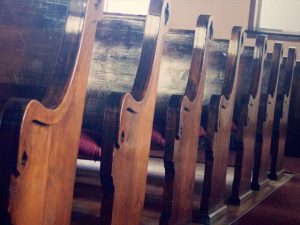 Mainline Christian Denomination Praying to Allah? 06/28/16  The Presbyterian Church, U.S.A long ago abandoned the the Bible and truth. Because they rebelled against the Lord, he now has turned this denomination over to be merged with Islam.
This is happening right before our eyes. It will be interesting to see if any leaders in this denomination stand up against this.
1 John 4:5-5 They are of the world: therefore speak they of the world, and the world heareth them. We are of God: he that knoweth God heareth us; he that is not of God heareth not us. Hereby know we the spirit of truth, and the spirit of error.

"In the name of Allah, the beneficent, the merciful, let us praise the Lord… Peace be upon them and peace be upon Allah," Said prayed. He also prayed peace on the "bigots" and "Islamaphobes."
The Presbyterian Church, U.S.A. is raising eyebrows after lifting up prayers to Allah at its General Assembly meeting last week.
"Allah bless us and bless our families and bless our Lord. Lead us on the straight path – the path of all prophets: Abraham, Ishmael, Isaac, Moses, Jesus, and Muhammad."
These were the words that rang out over the congregation at The General Assembly of the Presbyterian Church, USA meeting in Portland, Oregon. Wajidi Said, co-founder of the Muslim Education Trust, led the attendees in the prayer to the Islamic deity – a move arranged by the Ecumenical and Interfaith ministry staff at the assembly.
The prayer was part of the "first order of business" during the meeting's opening session, a time dedicated to praying for those affected by the Orlando shooting that occured just weeks before.
"In the name of Allah, the beneficent, the merciful, let us praise the Lord… Peace be upon them and peace be upon Allah," Said prayed. He also prayed peace on the "bigots" and "Islamaphobes."
One-World Pagan Revival/ Christian Apostasy/ Homosexuality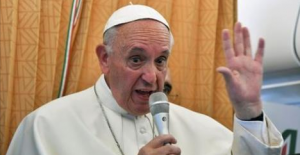 Pope says Church should ask forgiveness from gays for past treatment 06/27/16  The reason I posted this is because the pope addressed this to both Christians and Catholics. I think that the pope has to apologize to us for including us in his statement. I never will apologize for telling the truth about homosexuality being a sin, and how Jesus can set them free from it.
What is he saying about Christians exploiting women and children in the work force? Is this an attack on capitalism, while Communism gets a free pass? He wants to link every evil to Christians and make everyone a victim of Christians and Capitalism.
He really is a Hard Left operative in the Catholic Church. He is the equivalent of Obama operating as pope.
"Pope Francis said on Sunday that Christians and the Roman Catholic Church should seek forgiveness from homosexuals for the way they had treated them.
He recalled Church teachings that homosexuals "should not be discriminated against. They should be respected, accompanied pastorally."
He added: "I think that the Church not only should apologize … to a gay person whom it offended but it must also apologize to the poor as well, to the women who have been exploited, to children who have been exploited by (being forced to) work. It must apologize for having blessed so many weapons."
The Church teaches that homosexual tendencies are not sinful but homosexual acts are, and that homosexuals should try to be chaste.
He added: "I think that the Church not only should apologize … to a gay person whom it offended but it must also apologize to the poor as well, to the women who have been exploited, to children who have been exploited by (being forced to) work. It must apologize for having blessed so many weapons."
Islam
Al-Azhar: to leave Islam is 'treason' 06/27/16  This is important because it comes from one of Islam's top scholars.
"To convert away from Islam is "treason" that should carry the death penalty, according to Sunni Islam's topmost religious authority.
"The penalty for an open apostate, departing from the community, is well stipulated in Sharia," Al-Azhar's Grand Imam Ahmed el-Tayyib declared on Egypt television last week.
"An apostate must be pressed upon to repent within a variable period of time or be killed," el-Tayyib stated, reiterating Islam's traditional position during a 16 June episode of a daily TV program featuring him.
"[Preaching] apostasy stems from a hatred against Islam and a premeditated desire to work against it. As such it constitutes in my belief high treason and a departure from the community and what it holds sacred," the official portal of Al-Azhar quoted el-Tayyib as saying."
Financial Armageddon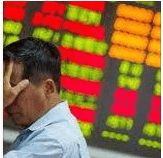 China cuts yuan fix in biggest move since devaluation 06/27/16  This is huge, and anything that China does with the Yuan needs to be watched. This is a sign that China is concerned about its economy and want to keep exports cheap.
"China weakened the yuan's fixing almost one percent to a five-and-half-year low against the dollar Monday, officials said, the biggest downward move since August as the greenback surge after Britain's vote to leave the European Union.
The People's Bank of China (PBoC) set the value of the yuan — also known as the renminbi — at 6.6375 to the greenback, down 0.91 percent from Friday's fixing, according to data from the Foreign Exchange Trade System.
It was the largest fall since a surprise devaluation last year, when it guided the normally stable yuan down nearly five percent over a week, rattling global investors.
Homosexuality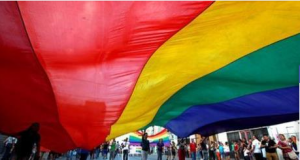 Survey finds excess health problems in lesbians, gays, bisexuals 06/28/16  The poor health of homosexuals is well known and was proved long ago. This was suppressed so as to encourage the homosexual lifestyle. I am amazed that this truth now is getting out!
The homosexuals have a much shorter lifespan and that information is also well known and suppressed. This is a protected sin and anything showing just how deadly it is, is suppressed. This exactly how the Hard Left suppresses the truth about how violent Islam is.
The Bible states that homosexuality dishonors the body with the resulting penalty from the Lord:
Romans 1:24-25 Wherefore God also gave them up to uncleanness through the lusts of their own hearts, to dishonour their own bodies between themselves: Who changed the truth of God into a lie, and worshipped and served the creature more than the Creator, who is blessed for ever. Amen.
(26,27) For this cause God gave them up unto vile affections: for even their women did change the natural use into that which is against nature: And likewise also the men, leaving the natural use of the woman, burned in their lust one toward another; men with men working that which is unseemly, and receiving in themselves that recompence of their error which was meet (necessary).

"Gilbert Gonzales of the Vanderbilt University School of Medicine in Nashville and colleagues found that compared to heterosexual women, lesbians were 91 percent more likely to report poor or fair health. Lesbians were 51 percent more likely, and bisexual women were more than twice as likely, to report multiple chronic conditions, compared to straight women. Gay, lesbian and bisexual people were also more likely than heterosexuals to report heavy drinking and smoking."
Gay, lesbian and bisexual individuals reported more health problems than straight men and women, in a large U.S. survey.
For the first time since its launch in 1957, the National Health Interview Survey in 2013 and 2014 included a question about sexual orientation.
With nearly 69,000 participants, the survey revealed that lesbian, gay and bisexual adults "were more likely to report impaired physical and mental health, heavy alcohol consumption, and heavy cigarette use, potentially due to the stressors that (they) experience as a result of interpersonal and structural discrimination," researchers wrote online June 28 in JAMA Internal Medicine.
Overall, 67,150 survey respondents were heterosexual, 525 lesbian, 624 gay and 515 bisexual. The average age was about 47."
Hard Left/ Christianity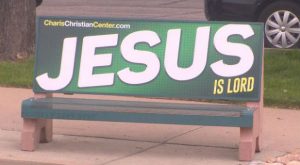 Pentecostal Pastor: My City Told Me the Name of Jesus Paves the Way for Hate Speech 06/28/16  I have been waiting for this to start. To attack our beliefs, they must identify the gospel and the Bible as hate speech. This has to happen and now it has started.
America cannot have militant Hard Left homosexuality and the preaching of the gospel. They don't mix, so watch the onslaught to demonize our beliefs as hate speech, and conclude therefore, that we have no right to share or speak!
They are going to launch a frontal attack against the Bible to marginalize all believers. The Church is now so weak that they feel safe to do it. What are the cowering pastors going to do? God is going to test their mettle very soon.
"A local transit advertising agency refused to renew a pastor's contract because he advertised the name of Jesus.
"I asked the city person, 'Why are you not allowing me to advertise the name of Jesus?'" Charis Christian Center's Lawson Perdue says. "She said, 'Because if you use name of Jesus in ads, then we must allow hate messaging.'
"I said, 'Ma'am, the name of Jesus is in no way representing hate messaging,'" Perdue recalls.
Now, the Colorado Springs pastor says he is prepared to fight the discrimination all the way to the Supreme Court with the help of Alliance Defending Freedom."
World War 3
China Engages "Missile Lock" on US Aircraft Carrier in Philippines Sea – Pentagon Denies 06/27/16  China is raising the tension in the South China Sea.
"The Pentagon is now DENYING (6-24-16) Chinese "fire control radar" achieved "Missile Lock" upon the aircraft carrier USS John C. Stennis for four minutes in the Philippines Sea on Wednesday, sending the vessel to Battle Stations. No missiles were fired, but the ship remained at General Quarters (Battle Stations) for a considerable amount of time after the incident.
The Stennis and its battle group were deployed recently to the Philippines Sea along with the USS Ronald Reagan and its battle group, as tensions in the South China Sea escalate over China's creation of man-made islands in that region.
The Spratley Islands are tiny islets about eight hundred miles off the coast of mainland China. China claims the islets, but there are competing claims by other nations in the area as shown in the graphic below:"

Jeremiah 17:18  Let them be confounded that persecute me, but let not me be confounded: let them be dismayed, but let not me be dismayed: bring upon them the day of evil, and destroy them with double destruction.