WikiLeaks suggests murdered DNC staffer was source for leak
Verse of the Day
Proverbs 29:12 If a ruler hearken to lies, all his servants are wicked.
Commentary
I've posted about the murder of the DNC staffer and additional related murders because the Clintons are trying to get back into power. Whenever Bill and Hillary Clinton are in power, the body count starts to rise. Included is a documentary from their last time in the White House about how many people died who were close to them or knew too much! We don't see this happening with other politicians, just the Clintons.
During the late 1980s, when I was a federal agent, I was stationed in Nashville, TN. My group also covered Arkansas, and at that time Bill was the Governor of Arkansas. The agents referred to Clinton as a head of the "Dixie Mafia." I never heard any proof of this, but that was Clinton's reputation back then and it appears that nothing changed since.  Hillary is not even elected, yet the body count already has started! It is frightening to think what will happen if Hillary ever becomes president.
May the Holy God of Israel bless and protect you.
Jeremiah 23:5-6  Behold, the days come, saith the LORD, that I will raise unto David a righteous Branch, and a King shall reign and prosper, and shall execute judgment and justice in the earth. In his days Judah shall be saved, and Israel shall dwell safely: and this is his name whereby he shall be called, THE LORD OUR RIGHTEOUSNESS.
American Politics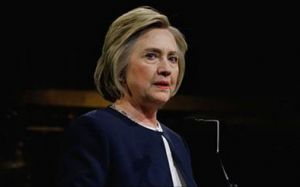 WikiLeaks suggests murdered DNC staffer was source for leak 08/09/16  This is starting to become big news because of the ties to the leaked emails, and Assange's offer of $20,000 for information about Seth Rich's assailant. There have been (now) four suspicious deaths (two were shot, one died from a barbell being dropped on his neck and the fourth from no apparent cause) within recent weeks, of people in the DNC or in positions where they were expected to testify against Clinton or the Foundation.
This body count surrounding the Clintons stretches back 30+ years, and has been documented at a number of sites, including, THE CLINTON BODY-COUNT
"Three people with tangential connections to Bill and Hillary Clinton have died in unusual circumstances over the last few weeks, sparking a renewed interested in the so-called "body count" of people who allegedly got in the way of the "Clinton machine."
And even WikiLeaks founder Julian Assange appeared to suggest Tuesday that recently murdered DNC staffer Seth Rich, a 27-year-old Democratic National Committee staffer who was shot near his townhouse in Washington, D.C. last month, was the source of the WikiLeaks-exposed DNC emails…
Is there something to the talk of a growing body count, or is it all just in the minds of "conspiracy nuts" who intersect with reality only on rare occasion? The question was raised in a commentary Tuesday by Rachel Alexander at Townhall.
She cited the recent deaths of Democratic National Committee worker Seth Rich on July 10; Shawn Lucas, who helped serve the DNC with a summons in a fraud allegation, on Aug. 2; and John Ashe, the former president of the United Nations General Assembly, on June 22, just before he was scheduled to begin pretrial meetings "involving shady financial dealings regarding a former Clinton crony."
"Since the Democratic National Committee emails were leaked a few weeks ago, three people associated with the DNC have all been found dead under what could be questionable circumstances," Alexander wrote. "Some – including Bernie Sanders supporters – suspect the Clintons were behind the deaths, just more episodes in the alleged 'Clinton body count' dating back to the 1990s."
The Clinton Chronicles  This film, made in 1994 by Jeremiah Films, is the first of a series of documentaries we'll be posting about the evil history of the Clintons. Because Bill was president when this was made, the main focus is on him in this film, although Hillary doesn't escape notice because of their symbiotic relationship and "machine." It covers their schemes, scandals and body count through 1994.
These documentaries are important to watch to get a good understanding of the utter evil that has surrounded the Clintons, and how pervasive it is. Most people have no idea how deep the corruption goes and how far it spreads. With Hillary as a presidential candidate, all of this is very relevant. Do we want to open ourselves to this again by giving them more power than ever before? We need to pray seriously about this election and the direction of the country, and make others aware of this history.
"…[W]hen different people have started talking about Clinton's affairs, they have suddenly and mysteriously died. One of them was Barry Seale, the drug smuggler. He was killed in February 1987…
Two young boys were out walking late one night in the surroundings of Mena Airport. They were found dead on a railroad track. The examining doctor, sent by Clinton, said it was an accident. But their parents didn't agree. Later it was found that the boys had been stabbed and got their heads crushed.
Six other persons, who had talked to the police regarding the murder of the boys, were killed themselves! Some of them had said to their families they had to leave town urgently, as they knew too much about the murders, but they were all traced and shot to death. [Actually, died in various suspicious ways.] All this happened while Clinton was the governor of Arkansas and used Mena Airport for drug smuggling…
Danny Casoloro, who investigated Clinton's involvement in stock frauds, was found dead in West Virginia…
Jon Parnel Walker, one of the investigators in the Whitewater affair, "fell" from a balcony in Virginia.
C. Victor Raider II had an argument with Clinton. Raider and his son Montgomery died when their sport plane crashed.
Mr. Friday, member of Raider's committee, and a known skilled pilot, died when his plane exploded.
Dentist Ronald Rogers was about to meet a journalist and give information regarding Clinton when his plane crashed in clear weather.
Luther Parks had gathered information regarding Clinton's sex habits. Clinton owed him $81.000 for security during his election campaign. He threatened Clinton to go public if he didn't get the money back. He was shot September 26th 1993.His son Gary said he had all the evidence at home and proof of Bill and Roger Clinton's drug abuse. The information was stolen shortly thereafter.
Vincent Foster was a good friend of Clinton since childhood. His "suicide" occurred during the Whitewater investigation. The "suicide" couldn't have been such. He still had the gun in his hand when found, which is impossible after the reaction from the bullet. Also, he held the gun in his right hand, though he was left-handed! At the same time employees at "Rose Law Firm" started to destroy documents.
In Arkansas there is a law saying that autopsy is not necessary if the diseased [sic] through a court-order can be classified to have committed suicide. This law was written by Bill Clinton. Almost every death around his person has been classified as suicide."
As France Has Done to Israel
British tourists flee as wildfires spread across the south of France 08/11/16  British tourists flee in terror as wildfires spread across the south of the country (after a summer of strikes, terror alerts and football violence).  I have been documenting the curse coming over France since it took the lead in attempting to divide Israel and Jerusalem.
This is yet another curse hitting this nation! First it was the floods and now the fires.
"More than 2,000 firefighters are battling flames in hills near Marseille, sparked by illegal barbecues
The area is popular with British tourists who have fled the area, some flights to Marseille been cancelled
The fires come in the wake of strikes, terrorist attacks and violence by football fans at Euro 2016
Portugal, and Cristiano Ronaldo's home island of Madeira, have also been badly affected by wildfires
Ronaldo posted picture on Instagram, thanked firefighters who were 'risking their lives to save others'
Islam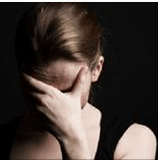 Coming soon: Warnings to women not to provoke rape gangs 08/11/16  Always remember that the Hard Left mindset is universal. Whatever they are thinking and doing in Europe, they soon will do in America. The European reprobate mind is about 10 years ahead of the American, but we are catching up very fast under Obama.
American women are different than the Europeans. They have the Constitutional right to defend themselves. I suggest that every women that is physically able carry something defensive. (Of course, be certain to follow all applicable laws and obtain any required permits, etc.) This is up to each person, but it is your right to be able to defend yourself.
Obama is letting in the same element into to America that is on the rape rampage in Europe.
Since the government won't protect the borders and won't vet the Muslims coming in, then it is our duty to protect ourselves.
"The systematic exploitation, rape and abuse of a nation's daughters would once have been cause for revolution or war.
But mere months after it was revealed Muslim gangs in Rotherham, England, were savaging English girls on an "industrial scale," new reports indicate the practice is as prevalent as ever.
And the persistence of so-called "grooming gangs" even after their activities have been exposed indicates nothing less than the "death" of British civilization, according to some experts.
"If mass immigration continues, there will be escalating levels of physical and sexual assault," he warned. "At the same time, there will be admonitions from their governments to European women not to incite immigrants by their 'provocative behavior.'"
"The British crisis is particularly wrenching given that it is the precious and innocent who suffer – young British girls," Diana West told WND. "When we realize the extent to which British civilization has abandoned its own girlhood to the depravity of predatory Islam, we realize the extent to which British civilization is dead."
New Sharia Police Patrol Forming In Hamburg 08/12/16  What this tells us is that Germany is now so weak and the Muslims gaining so much power that they are starting to claim part of Germany as their own under Islam!
This is Islam in action right before your eyes. The Muslims are moving to claim parts of Europe as theirs. As more Muslims come, they will expand their control until Europe is brought to its knees. The Europeans rejected and mocked the Lord, so now they have allah and all of the horrors that go with him.
"The woman, who preferred to remain anonymous, told the paper that she clearly saw the words "Sharia Police" on the vehicle. The original sharia police were formed in 2014 by radical preacher and Islamic convert Sven Lau. Lau formed the group in order to tackle what he deemed unIslamic or "haram" behaviour in Wuppertal. The group wore high-visibility jackets with the words "Sharia Police" on the back.
The patrols harassed locals in the area who were drinking, gambling, or engaging in any other activity considered socially acceptable in the West which would otherwise be considered haram in Muslim countries.
The group also put up stickers – much like their British "Sharia Patrol" counterparts – indicating areas that were "sharia controlled zones" and subject to the Islamic holy law, rather than German secular laws. Alcohol, gambling, music, pornography, prostitution, and drugs were all said to be banned in the area by the group."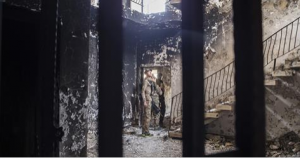 The Islamic State and its allies have killed 33,000 people, University of Maryland study finds 08/11/16  Obama watched this terrorist organization grow and did nothing. He finally was forced to try and do something to stop it. I see this as his and Clinton's "baby".
"The self-declared Islamic State, its predecessors and allies have killed more than 33,000 people since 2002, researchers at the University of Maryland say in a report to be released Tuesday.
The report covers not just the core Islamic State group, which is involved in a bitter war with government forces and others in Iraq and Syria, but also earlier groups that eventually morphed into the Islamic State and terrorist organizations that have pledged allegiance to it.
In all, some 30 organizations across Africa and Asia have thrown in their lot with the Islamic State, the University of Maryland researchers found, spreading violence from Nigeria to Bangladesh.
Erin Miller, the report's lead author, said her team conducted the study to figure out the breadth of attacks carried out by the Islamic State, which is also known by the acronyms ISIS and ISIL.
"It is sometimes difficult to answer the questions about what the patterns of ISIL terrorism are," she said. "Our main goal was just to put current events into context."
Islam – Jihad/ Christianity
MUSLIMS Threaten California Church with "Allahu Akbars" During Sunday Mass 08/12/16  This is how it starts – with threats,  and intimidation, followed by killings.
The government has failed to protect us, so it is your job to protect yourself. Every church in America must be armed to protect the believers from these Muslims. We have the Constitutional Right to own arms and defend ourselves. This is now extremely serious, so please act on this. We are not defenseless like the Europeans are.
The killing of Christians and burning of churches is widespread throughout Islamic nations. I think that Egypt leads in the number of attacks.
"As Father Josiah Trenham prepared to read the Gospel, several parishioners discreetly scooped up their babies, retreated up the aisles of St. Andrew Orthodox Church and out into the spring air, so as not to allow the crying of little ones to disturb the divine liturgy.
The time-honored tradition was shattered when a car passed by the Riverside, Calif., church, slowing down as the front passenger leaned out of his window and bellowed menacingly through a bullhorn, according to witnesses.
"Allahu Akbar!" the unidentified man repeated several times as the unnerved parents drew their infants close and exchanged worried glances."
Christianity/ History
Turkey's Tradition of Murdering Christians 08/11/16  I have a feeling that once Erdogon consolidates his power, the few remaining Christians in Turkey are in for terror. If Turkey moves outside of its borders, wherever they go will slaughter the Christians. Think of Turkey as being like ISIS towards Christians. This is the history of Turkey.
"Turkey's countless agreements with Western organizations do not seem to have reduced the hatred for Christians there.
In Turkey, it is "ordinary people" who murder or attack Christians, then the judiciary or political system somehow find a way of enabling the perpetrators to get away with the crimes. Most of these crimes are not covered by the international media and Turkey is never held responsible.
While Muslims are pretty much free to practice their religion and express their views on other religions anywhere in the world, Christians and other non-Muslims can be killed in Turkey and other Muslim-majority countries just for attempting peacefully to practice their religion or openly express their views.
"Multiculturalism," which is passionately defended by many liberals in the West, could have worked wonders in multi-ethnic and multi-religious places such as Anatolia. But unfortunately, Islamic ideology allows only one culture, one religion, and one way of thinking under their rule: Islam. Ironically, this is the central fact these liberals do not want to see."
World War 3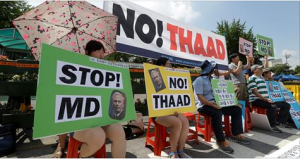 Furious China sees U.S. missile defense plan for South Korea as direct threat 08/11/16  This is very interesting. The US wants to put a defensive missile system in South Korea, and China reacts like it is a direct threat!
Every day it seems like China is making aggressive outbursts towards war.
The real problem is that the US system might intercept Chinese missiles and this is real issue.
"U.S. military officials are trying to pacify a furious China in the wake of Washington's plan to deploy a battery of advanced missile defense systems in South Korea, insisting to angry military leaders in Beijing that the weapons would be solely targeting ballistic missile threats from North Korea and not undercut China's own military deterrent.
Beijing has denounced the planned deployment of the Terminal High Altitude Area Defense weapon in South Korea and has already retaliated in ways large and small, including blocking a U.N. Security Council resolution condemning a recent North Korean missile test and canceling appearances by South Korean "K-Pop" music stars.
"If THAAD is deployed, it will sour [South Korea's] relations with China and Russia, trigger an arms race and damage trade," the state-controlled China Daily newspaper wrote in an editorial Thursday. "It will make it difficult for the country to seek cooperation from China and Russia in denuclearizing the peninsula."

Ecclesiastes 9:3  This is an evil among all things that are done under the sun, that there is one event unto all: yea, also the heart of the sons of men is full of evil, and madness is in their heart while they live, and after that they go to the dead.