Clinton Right Hand Woman Huma Abedin Takes the Stage at Center of Email Scandal
Verse of the Day
John 8:32 And ye shall know the truth, and the truth shall make you free.
Commentary
This lead article gives you tremendous background information on Huma and how she is linked through her family to Muslim terrorists.
Finally, there is a chance that the truth about how Huma is linked to terrorists might come to light! It looks like God is leaving no stone unturned in showing the massive corruption in the federal government.
May the Holy God of Israel bless and protect you.
1 Thessalonians 5:23 And the very God of peace sanctify you wholly; and I pray God your whole spirit and soul and body be preserved blameless unto the coming of our Lord Jesus Christ.
American Politics
Clinton Right Hand Woman Huma Abedin Takes the Stage at Center of Email Scandal 10/28/16  This article gives you tremendous background information on Huma and how she is linked through her family to Muslim terrorists.
Finally, there is a chance that the truth about how Huma is linked to terrorists might come to light! It looks like God is leaving no stone unturned in showing the massive corruption in the federal government.
"With the announcement Friday afternoon that the FBI was reopening their investigation into the Hillary Clinton email scandal, Clinton's assistant Huma Abedin may face close scrutiny for the first time by the media.
As Breitbart News reported: The New York Times reports that the F.B.I. obtained new Hillary Clinton emails after seizing electronic devices from Anthony Weiner and his wife Huma Abedin.
The F.B.I. began investigating Weiner after he sent lewd photos to a 15-year-old girl, after the girl shared text messages she received from Weiner with the Daily Mail.
The FBI announcement comes on the heels of a report yesterday by journalist Paul Sperry, who gave new details about Abedin's role in the email scandal."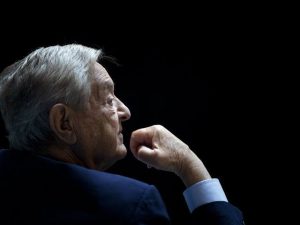 Make Soros happy': Inside Clinton team's mission to please billionaire VIP 10/27/16  Look how the evil gravitate toward each other! Soros is at the root of all the evil taking place, and yet he has direct access to Hillary! There never was any doubt in my mind that they were connected and now we have the proof.
"Newly revealed emails posted by WikiLeaks show top aides to Hillary Clinton went out of their way to keep a certain VIP happy: Uber-liberal billionaire George Soros.
The emails, hacked from the account of Clinton Campaign Chairman and Soros ally John Podesta, disclose that Clinton was advised to do fundraisers simply to make Soros "happy." They also indicate the 85-year-old Hungarian-born heavyweight, through his top aides, freely reached out to Podesta to make Soros' wishes clear on issues ranging from trade to migration to the Supreme Court.
In one instance, trusted Clinton adviser Huma Abedin wrote to now-Campaign Manager Robby Mook on Oct. 7, 2014, to tell him Clinton was having dinner with Soros. Abedin said she expected Soros would eventually ask Clinton to appear at a fundraiser for America Votes, one of the many liberal organizations Soros helps fund, and Abedin wanted to know how to proceed.
"I would only do this for political reasons (ie to make Soros happy)," Mook replied."

3 competing theories on why the FBI re-opened the Hillary email server investigation 10/28/16 
Proverbs 29:1  He, that being often reproved hardeneth his neck, shall suddenly be destroyed, and that without remedy.
It is really impossible to keep up with all that is happening! I believe that the Lord is slowly roasting Clinton in judgment. The Wikileak revelations are like a form of slow political torture.
The Hard Left and the Clintons have mocked God and promoted sin at every turn, and now they are being destroyed with no way to stop it. I hardly can wait in the morning to check the Internet to see what the next revelation is regarding the election!
Hebrews 10:31  It is a fearful thing to fall into the hands of the living God.

"There are 3 competing theories as to why he might be doing this now that come to mind.
He might be seeking to restore his badly damaged reputation, recognizing that the damage he has inflicted on the FBI is substantial. Three days ago, American Thinker published an open letter from a retired FBI Agent, Hugh Galyean, that laid out some of the damage Comey has inflicted on the institution he leads. There is little doubt that this reached many in the FBI family, putting in print what people have only whispered about. If those silenced voices start speaking out, Comey could face a serious loss of face. In this scenario, he is heading off a staff rebellion, possibly including mass resignations.
Rush Limbaugh today discussed an alternative theory, that by announcing an FBI Investigation resuming, Comey is putting a lid on further attention to Wikileaks. I guess this means that Clinton forces will argue we must wait for the investigation to be complete (after the election) before speaking about what the evil Russians are planting into our politics.
It is possible that something so dramatic came up in the pertinent emails that postponing a public reaction by not announcing the reopening of the investigation would, be regarded as political interference by covering up a smoking gun until after the election. In this scenario, Comey is assuming the evidence cannot be suppressed, and that he would be held accountable after it comes out. This scenario also indicates that we could be headed for a constitutional crisis, involving the possible indictment of a president-elect before an election. Or the evidence being turned over to the House of Representatives for impeachment hearings."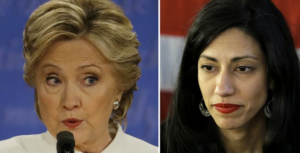 26 WikiLeaks bombshells on Hillary you need to know 10/27/16 
My head is spinning trying to absorb all of the Wikileaks information. God has used these leaks to reveal to the American public the corruption behind our government! He has pulled the lid off the cesspool.
God really does love America and he has pulled out all of stops to try and head off the final judgment on America. November 8 is now the death or life of America.
Deuteronomy 30:19  I call heaven and earth to record this day against you, that I have set before you life and death, blessing and cursing: therefore choose life, that both thou and thy seed may live:
Hard Left
Congress: Attorney General Lynch 'Pleads Fifth' on Secret Iran 'Ransom' Payments 10/28/16  The entire federal government is breaking down under the weight of their sinful reprobate minds!
There is no end to the corruption, and God in his goodness to us is showing the depth of their corruption! It is almost like the Lord has a score to settle with the US political establishment, and he is settling it right before our eyes. The Democratic Party in particular mocks him and promotes sin. Well, now this party is being destroyed before our very eyes! Is the Lord laughing at them as they are being exposed?
Psalm 2:1-4  Why do the heathen rage, and the people imagine a vain thing?The kings of the earth set themselves, and the rulers take counsel together, against the LORD, and against his anointed, saying, Let us break their bands asunder, and cast away their cords from us.He that sitteth in the heavens shall laugh: the Lord shall have them in derision.

"Attorney General Loretta Lynch is declining to comply with an investigation by leading members of Congress about the Obama administration's secret efforts to send Iran $1.7 billion in cash earlier this year, prompting accusations that Lynch has "pleaded the Fifth" Amendment to avoid incriminating herself over these payments, according to lawmakers and communications exclusively obtained by the Washington Free Beacon.
The response from the attorney general's office is "unacceptable" and provides evidence that Lynch has chosen to "essentially plead the fifth and refuse to respond to inquiries regarding [her] role in providing cash to the world's foremost state sponsor of terrorism," Rubio and Pompeo wrote on Friday in a follow-up letter to Lynch, according to a copy obtained by the Free Beacon.
The inquiry launched by the lawmakers is just one of several concurrent ongoing congressional probes aimed at unearthing a full accounting of the administration's secret negotiations with Iran.
"It is frankly unacceptable that your department refuses to answer straightforward questions from the people's elected representatives in Congress about an important national security issue," the lawmakers wrote. "Your staff failed to address any of our questions, and instead provided a copy of public testimony and a lecture about the sensitivity of information associated with this issue."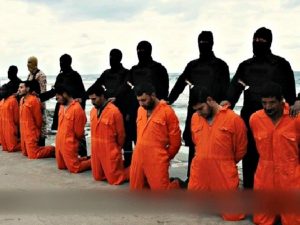 Northwestern University Historian Claims Christianity Poses Bigger Threat Than Islamic Terrorism 10/28/16  I would say this is the main thinking of the Hard Left. They think we are insane and would use nuclear weapons to start Armageddon. This is part of their attacking and wanting to destroy us. They are not afraid of insane Hillary with these weapons, but just of us.
The Hard Left can see Armageddon forming, so it is ironic that they deny the Bible but yet can see the fulfillment of the final battle!
Revelation 16:14  For they are the spirits of devils, working miracles, which go forth unto the kings of the earth and of the whole world, to gather them to the battle of that great day of God Almighty. (16) And he gathered them together into a place called in the Hebrew tongue Armageddon.

"A scholar from Northwestern University argued recently that Christian Fundamentalism poses a greater threat to the United States than Islamic terrorism.
Catherine M. Wallace, who is a faculty member at Northwestern's School of Medicine and a Christian herself, argues that fundamentalist access to United States armaments is the number one threat to the nation's security.
Wallace argues that because radical Christians are in positions of power and control the nuclear codes, they pose a greater danger to American society than do Islamic terrorists.
"If [anything Islamic] wanted to attack an American city, they had to hijack an airliner. If they want to blow up a concert, they need to put bombs on their own children and send young men in to kill themselves… that kind of radicalism [Christian fundamentalism] in control of nuclear codes was a much, much greater threat," Wallace claimed.
According to The Chicago Maroon, the student newspaper of the University of Chicago, Wallace believes that a literal reading of the Bible is responsible for the threats posed by Christian fundamentalists."
Israel/ Jerusalem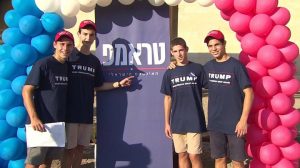 Trump vows to fight Israel's enemies in Jerusalem pitch 10/27/16  This is so exciting to watch Trump and Pence give such support to Israel. This exactly what America needs to once again garner the blessing of God over America.
I hope that because of Trump's bold stand for Israel, God will bless him and put him in the White House. We will not survive as a nation with Hillary as president.
"In a video message to supporters in Israel, Donald Trump vowed Wednesday to "make America and Israel safe again" and said his administration would "stand side-by-side with the Jewish people."
"Together, we will stand up to enemies like Iran bent on destroying Israel and her people," Trump said in the taped message, which lasted less than one minute and was shown at an event in Jerusalem.
The crowd of approximately 200 — some wearing "Make America Great Again" caps — cheered and chanted "Trump! Trump!" and "Lock her up!"
"When Donald Trump has his first meeting with the lifers in the State Department, they're going to say, 'Well, you know Mr. Trump, with all due respect, you've only been president for a couple of days, we've been living here for the last 20 years and we don't do it that way, we do it this way. We don't move the embassy,'" Friedman said.
"The reaction from Donald Trump will be, 'You know what guys, you're all fired,'" he added."
Trump adviser: 'Settlements' aren't illegal 10/27/16  This is great news for America if Trump is elected and stands for a united Israel with a unified Jerusalem as its capital! Wow, what a change in US policy and how this would line up with God's word. This would bring God's blessings on our nation and start to lift the curse!
Zechariah 12:9  And it shall come to pass in that day, that I will seek to destroy all the nations that come against Jerusalem.

"Republican presidential candidate Donald Trump's adviser on Israel said on Wednesday that Jewish communities in Judea and Samaria are not illegal and he believes the candidate agrees with him.
Speaking to AFP after a rally in support of Trump in Jerusalem, the adviser, David Friedman, said the U.S. presidential candidate was "tremendously skeptical" about the prospects for a two-state solution to the Israeli-Palestinian conflict.
Asked whether Trump viewed Judea and Samaria as part of Israel, Friedman did not answer directly but did tell the news agency, "I don't think he believes that the settlements are illegal."
The Levy Report, an objective and thorough analysis of the status of Judea and Samaria Jewish communities by a committee of experts led by Israeli Supreme Court Judge Edmond Levy, concluded unequivocally that the "settlements" are legal. It has not been adopted by the Netanyahu government for fear of international reaction."
Israel/ History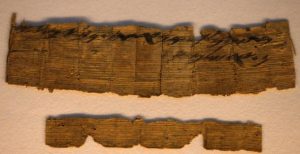 Rare 'Jerusalem' papyrus recovered from cave looters 10/26/16  God has a way to prove his word. The skeptic scholars used to teach that Hebrew was not a written language until about550 BC and the Babylonian captivity of the Jews. They actually taught this nonsense in their colleges. They would use this nonsense to attack the authority of the Torah being written by Moses! Now we see the name "Jerusalem" written in Hebrew in 700 BC!
Exodus 17:14  And the LORD said unto Moses, Write this for a memorial in a book, and rehearse it in the ears of Joshua: for I will utterly put out the remembrance of Amalek from under heaven.

"A rare papyrus with ancient Hebrew script has been seized from looters in Israel. The document contains the earliest reference to Jerusalem outside the Bible, experts say.
The 7th century B.C. papyrus was recovered by law enforcement and revealed by the Israel Antiquities Authority Wednesday. The Authority said that the document had been plundered from a cave in the Judean Desert by a group of antiquities robbers.
Two lines of Hebrew script are preserved on the papyrus. The English translation reads: "From the King's maidservant, from Na'arat, jars of wine, to Jerusalem."
The document indicates the payment of taxes or transfer of goods to storehouses in Jerusalem, the capital of the ancient Kingdom of Judah, according to the Israel Antiquities Authority."
 World War 3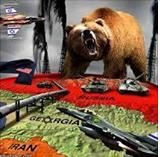 Britain sends hundreds of soldiers and tanks to Russian border in biggest military deployment since Cold War 10/26/16  There is very little left of the British military because under the Hard Left, they dismantled it. They are of the same Hard Left mind as Obama. So, now they have to face off against the Russians and what is left to defend NATO? The Europeans are now facing off against a mean nasty bear that is ready for war.
I see Russia as God's "rod of judgment" against an apostate, evil Europe that is always threatening Israel. Now they have to face the bear! If Trump is elected, Putin might back down and give us more time before WW3.
"Britain is sending hundreds of soldiers and hardware to Russia's borders as part of a huge military deployment. A total of 800 troops, drones and tanks are moving to Estonia next spring, Defence Secretary Michael Fallon said. The move is part of the biggest military build up of NATO troops on Russia's borders since the Cold War.
Mr Fallon said the deployment of the battalion, supported by French and Danish troops, will start from May 2017. "Although we are leaving the European Union, we will be doing more to help secure the eastern and southern flanks of NATO," Mr Fallon said. London is also sending Typhoon fighter aircraft to Romania to patrol around the Black Sea, partly in support of Turkey. It comes after an increase in tensions between the West and Russia in recent months."

1 Peter 1:24-25  For all flesh is as grass, and all the glory of man as the flower of grass. The grass withereth, and the flower thereof falleth away: But the word of the Lord endureth for ever. And this is the word which by the gospel is preached unto you.