Israel's MK Glick on Attending Trump Inauguration: We Are Living in a Biblical Era
Verse of the Day
 1 Thessalonians 5:1-2 But of the times and the seasons, brethren, ye have no need that I write unto you. For yourselves know perfectly that the day of the Lord so cometh as a thief in the night.
Commentary
It seems that the atmosphere is now charged with something happening regarding the Lord. God will let us know when he is moving on the earth. As we seek the Lord and stay focused on the coming of the Lord Jesus for his bride, God will tip us off that he is moving in judgment against the nations.
We need to stay laser focused on Jerusalem because events regarding this city let us know what the prophetic temperature is. Right now it is hot!
May the Holy God of Israel bless and protect you.
Philippians 1:6 Being confident of this very thing, that he which hath begun a good work in you will perform it until the day of Jesus Christ:
Israel
MK Glick on Attending Trump Inauguration: We Are Living in a Biblical Era 01/29/17
Amos 3:7  Surely the Lord GOD will do nothing, but he revealeth his secret unto his servants the prophets.

"One change that made me sit up and take notice was when Trump said during his inaugural address that the enemy of the free world is radical Islamic terror, something so many have been waiting to hear a leader say," Rabbi Glick said. "We've just gone through 8 years of depression from what Obama represented, and we just inaugurated a president who, throughout his campaign, connected strongly with Israel and Jerusalem."
The American-born politician described his expectations for the next administration in Biblical terms.
"We are in a Biblical era, in which the words of the prophets are becoming reality," Rabbi Glick said. "This new president can choose to be Pharaoh or he can choose to be Cyrus. Cyrus is mentioned in the 45th chapter of Isaiah and Trump is the 45th president. I don't have any promises from God, but I saw so many people there who had great hope."
The focal point of the delegation was the inauguration ceremony, but most of their time before and after the inauguration was spent meeting with leaders of Christian and Jewish communities, where the delegation members sought to act as a bridge between the two religions as well as between the two countries. The day before the inauguration, Rabbi Glick attended a three-hour prayer session with over 1,000 Christians."
American Politics
Twas the Night Before Inauguration 01/29/17 (VIDEO)  I really enjoyed this. It is very funny with lots of truth. It is not long.
American Politics/ Islam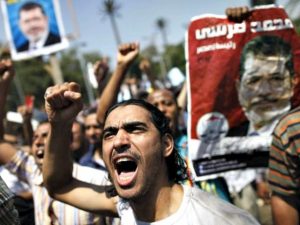 Report: Trump May Designate Muslim Brotherhood a Terrorist Organization 01/29/17  Remember, under Obama, this group had direct access to the White House and State Department! This is needed to break the hold of Islam in America.
While the President is doing this, he needs to crush CAIR which a Soros funded, Muslim front group to destroy America.
"According to Reuters, a "factional" debate is under way within the Trump administration over adding the Muslim Brotherhood to the State Department and Treasury lists of foreign terrorist organizations.
This is a measure often called for by such critics of the Brotherhood as Center for Security Policy President Frank Gaffney, who once again recommended an official terrorist designation on Wednesday's edition of Breitbart News Daily.
A source in the Trump transition team told Reuters the effort to so designate the Muslim Brotherhood is led by National Security Adviser Michael Flynn. The source was personally in agreement with Flynn.
In Congress, a bill to add the Muslim Brotherhood to the official terrorist list was introduced this month by Sen. Ted Cruz (R-TX) and Rep. Mario Diaz-Balart (R-FL). Secretary of State nominee Rex Tillerson denounced the MB as an "agent of radical Islam" during his confirmation hearings, but he has not made public statements regarding adding them to the foreign terrorist organization list."
Hard Left/ Islam
TREASON: Democrat Politicians Partner with Hamas-Linked CAIR to Revolt Against Trump 01/30/17 (VIDEO)  I am finding really good videos for you to watch. I'm trying to keep them under 20 minutes. This one is six minutes.
I had a difficult time listening to this because of lies, upon lies and more lies, but follow it to the end because it gives great information about CAIR, who sponsored the rally. At the end, you will clearly see just how blind the Hard Left is to the threat of Islam. Their hatred of God and his word has blinded them to the reality of Islam and how dangerous Muslims are to them.
What you will watch are people who were judged by God and are unable to see and believe truth. The Hard Left is one with the Muslims in hating God, his word and America, so God is merging them with the Muslims for judgment.
Please understand this: the Hard Left is already judged by the Lord. This judgment is present and not future. He has merged them with Islam for their destruction. They hate God, so now they have allah and all the terror that comes with allah.
Romans 1:21 Because that, when they knew God, they glorified him not as God, neither were thankful; but became vain in their imaginations, and their foolish heart was darkened. (22) Professing themselves to be wise, they became fools, (28) And even as they did not like to retain God in their knowledge, God gave them over to a reprobate mind, to do those things which are not convenient (proper).
Hard Left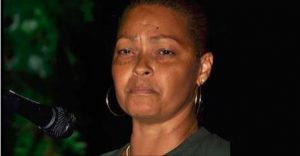 The Women Movement's Embrace of Rape-Torturer Psychopath Donna Hylton UNPARALLELED EVIL AND HYPOCRISY of the left 01/28/17  Add to this the part the Muslims have in this march to promote the wonders of Sharia law to women.
When you read about Hylton speaking or watch it, you will see there is no remorse for what she did. She is trying to obtain sympathy for the fact that she was a black woman in prison! When you read this article, there is a description of the crime she committed. It is gruesome and she spent 27 years in prison.
We are literally watching a meltdown of the Hard Left in America. I see them now as unstable and dangerous. I think in the near future they are going to start acting out in violence. They can't continue like this without breaking.
Isaiah 59:3-4 For your hands are defiled with blood, and your fingers with iniquity; your lips have spoken lies, your tongue hath muttered perverseness None calleth for justice, nor any pleadeth for truth: they trust in vanity, and speak lies; they conceive mischief, and bring forth iniquity.
Isaiah 59:6-8 Their webs shall not become garments, neither shall they cover themselves with their works: their works are works of iniquity, and the act of violence is in their hands. Their feet run to evil, and they make haste to shed innocent blood: their thoughts are thoughts of iniquity; wasting and destruction are in their paths.
The way of peace they know not; and there is no judgment in their goings: they have made them crooked paths: whosoever goeth therein shall not know peace.

"The Women's March on Washington last week featured as a speaker convicted felon Donna Hylton who, along with several others, kidnapped a man and then tortured him to death.
Hylton's name is listed on the Women's March website alongside prominent liberals like Planned Parenthood president Cecile Richards, actress Gloria Steinem, filmmaker Michael Moore and CNN commentator Van Jones.
What did this woman do? From Psychology Today, this: Vigliarole believed the three girls were prostitutes who were going to have sex with him. Instead, they picked him up on March 8 in Elmhurst, Queens, at Maria's home, and drugged him to make him drowsy. Then they drove him to Selma's apartment in Harlem. The apartment had already been prepared for an extended torture session: The closet door had been cut, a pot put in it for use as a toilet, the windows boarded.
For the next 15 to 20 days (police aren't sure just when Vigliarole died), the man was starved, burned, beaten, and tortured. (Even 10 years later, Spurling could recall Rita's chilling response when they questioned her about shoving a three-foot metal bar up Vigliarole's rear: "He was a homo anyway." How did she know? "When I stuck the bar up his rectum he wiggled.")
Soros's Formula for Killing America: A Brief Guide, for Americans 01/29/17 (Video)  This is an excellent video which in 15 minutes lays out exactly how Soros and his ilk are trying to destroy America.
2 Timothy 3:13 But evil men and seducers shall wax worse and worse, deceiving, and being deceived.

"Breaking! Incorporating recent leaks and IRS documents, this short video best explains the dangerous agenda, strategy and tactics of the Soros network, in America. Stand with Christian patriots, for the world God so loves. Produced by: the Awareness Project. Please join us at AmericanEvangelicals.com — to sign our letter, "A Call to Repentance and Renewal." See endorsements below.
"What if this conspiracy stuff were true? God help us, because this much of it really IS true. Please watch this video. Our country hangs in the balance." ~ Eric Metaxas, author of Bonhoeffer; and, If You Can Keep It
"Two 'Georges' — but oh so different! George Soros is selfishly trying to destroy what George Washington sacrificially founded: America. Thank God for these fearless producers exposing one of the most sinister, destructive forces to the Republic. Listen to this. Listen carefully. Your nation depends on it." ~ Pastor James Garlow, Skyline Church, San Diego"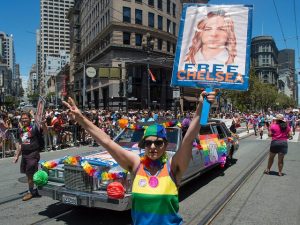 San Francisco: Lowest Percentage of Kids in America 01/30/17  This is fitting for SF. The city is one big "death cult" in total rebellion against God. Most likely there were few children in Sodom just prior to God destroying it.
What a horrible, evil city – one that is a modern day Sodom. With the San Andreas fault just miles from downtown, SF may be totally destroyed one day like Sodom. God just might add some fire and brimstone to the earthquake.
Genesis 13:13  But the men of Sodom were wicked and sinners before the LORD exceedingly.

"A new report indicates that San Francisco has the lowest percentage of children of any major city in America.
The report by the New York Times indicates that only 13 percent of San Francisco's population is under 18 years old.
"Sometimes I'll be walking through the city and I'll see a child and think, 'Hey, wait a second. What are you doing here?'" Courtney Nam, who works downtown at a tech start-up, told the New York Times. "You don't really see that many kids."
World War 3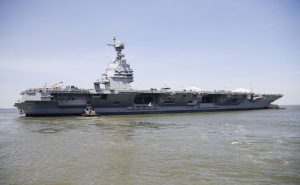 Why China and Russia Fear America's New Ford-Class Aircraft Carriers 01/30/17  This super carrier will be commissioned this April. President Trump might send it to the South China Sea!
"In 2009, the U.S. Navy finally began construction of the first new type of aircraft carrier in nearly thirty-five years. Named after former president and naval aviator Gerald R. Ford, the USS Ford fully takes the nuclear supercarrier into the twenty-first century. The technological innovations built into the new ship, while causing the inevitable delays involved in building a first-in-class vessel, will keep the Navy's unique fleet of super flattops the largest and most advanced in the world for the foreseeable future.
USS Ford follows in the steps of the highly successful Nimitz-class carriers. Construction began in 2009 at Huntington Ingalls Industries in Newport News, Virginia—the same location where the Ford's predecessors were built. Indeed, the Ford class resembles the Nimitz ships in many ways: they measure 1,106 feet long versus the Nimitz's 1,092 feet. Both classes weigh the same: approximately one hundred thousand tons fully loaded. Layout is similar, too, with an island on the starboard side, four catapults and an angled flight deck."

2 Chronicles 36:23  Thus saith Cyrus king of Persia, All the kingdoms of the earth hath the Lord God of heaven given me; and he hath charged me to build him an house in Jerusalem, which is in Judah. Who is there among you of all his people? The Lord his God be with him, and let him go up.