Poll: Almost One Quarter of British 'Unwilling' to Have a Jew in the Family
Verse of the Day
Genesis 12:3 And I will bless them that bless thee, and curse him that curseth thee: and in thee shall all families of the earth be blessed.
Commentary
Now we know why Europe is under God's terrible judgment. The dreaded European hatred of the Jews is back. This is why the EU is always against Israel. This is why the Muslims are pouring into Europe, and its culture is being destroyed. This is why the Europeans are willfully coming under Sharia law, because they hate the Lord and his word and the Jews: therefore, all these curses are falling upon Europe.
There really is no hope for Europe, but a slow but steady crushing of them until they are ruled by Islam.
Philippians 1:6 Being confident of this very thing, that he which hath begun a good work in you will perform it until the day of Jesus Christ:
Hard Left: Jew Hating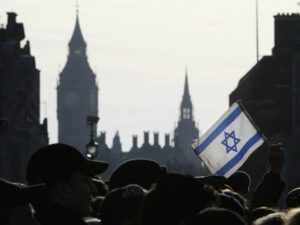 "Poll: Almost One Quarter of British 'Unwilling' to Have a Jew in the Family"
"A poll on attitudes to minorities in Western Europe found nearly a quarter of British respondents would be unwilling to accept Jews as family members.

The Pew Research Center's report titled Being Christian in Western Europe was published Wednesday and contains statistical analysis drawn from interviews with more than 24,000 randomly selected adults in 15 countries.

It reveals one-quarter of all the respondents in Italy — Christian and non-religious combined — said they would not be willing to accept a Jew as a family member. The comparable figure in Britain was 23 percent, in Austria 21 percent and 29 percent in Germany. The poll has a margin of error of up to 3 percent."

Europe is Dying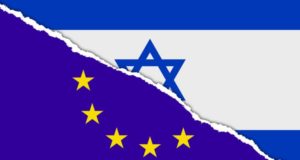 "Analysis: Israel is splitting Europe" All the European nations that despise Israel are being "eaten alive" by the Muslims while the East European nations are being protected. The very life of the West European nations is being drained out of them before our eyes.
1 Thess 1:10 And to wait for his Son from heaven, whom he raised from the dead, even Jesus, which delivered us from the wrath to come.

 "Counter-intuitively, liberal Western Europe is soft on Iran and Hamas and hostile toward democratic Israel, while the former Soviet bloc countries have become Israel's biggest supporters.

Prime Minister Benjamin Netanyahu's expected trip to Paris and Berlin will once again expose the ideological fault line that increasingly divides Europe on both European issues and policies concerning the Middle East. The move of the US embassy to Israel's capital Jerusalem, the Gaza border tensions and the Iran nuclear deal have essentially divided the European continent into two camps.
Hard Left is the same Everywhere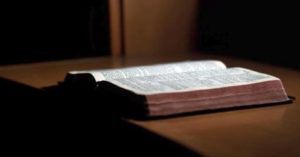 "Report: Chinese 'training' camps now use 'forced medication'" The is NO doubt in my mind that this exactly what the Hard Left will do to Americans if they ever get in full power. What you see happening in China and Europe is exactly what they have planned for us.
It is prayer and revival which will keep this from happening in America.
Hebrews 9:28 So Christ was once offered to bear the sins of many; and unto them that look for him shall he appear the second time without sin unto salvation.

"Chinese "training camps" to which the government sends people with beliefs not tolerated by the communist regime are using "forced medication" on inmates, both Christian and Muslim, reveals a new report in Joseph Farah's G2 Bulletin.

Its new report concerns the torture of minority citizens in Xinjiang and visitors from neighboring Kazakhstan. Chinese government agents are meeting their quotas by randomly making arrests and sending those they arrest to training camps, China Aid said.

"Within detention camps, prisoners reportedly suffer from memory loss and reproductive issues due to forced medication. As a result, individuals living in Kazakhstan continue to urge the Kazakh government to intervene on behalf of their family members unlawfully detained across the border," the report said."
Hard Left Political Prisoners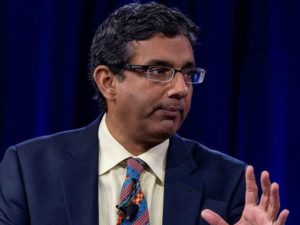 "Donald Trump to Pardon Conservative Filmmaker Dinesh D'Souza" This is really exciting as D'Souza was a real thorn in the side of Hillary. He was a political prisoner of Obama.
"President Donald J. Trump announced Thursday he will pardon conservative author and filmmaker Dinesh D'Souza, who was convicted of breaking campaign finance laws in 2014.

"Will be giving a Full Pardon to Dinesh D'Souza today. He was treated very unfairly by our government!" President Trump tweeted: In 2014, D'Souza pleaded guilty after reimbursing two straw donors who contributed to Wendy Long's 2012 campaign for the U.S. Senate."
World War 3: China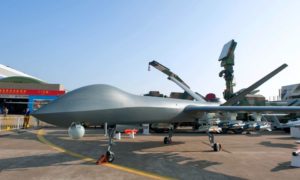 "China in race to overtake the US in AI warfare"There is no end to the arms race building up for WW3. In every sphere China is forging a head. Remember, China is not building these weapons to look at them.
Colossians 3:4 When Christ, who is our life, shall appear, then shall ye also appear with him in glory.
"But within US intelligence agencies closely monitoring rival China, the attention given by Xi to Li was the latest sign of the growing importance Beijing places on rapidly building autonomous weapons – robotic arms capable of thinking and acting at the speed of light.

The Chinese military quest for integrating AI into its tanks, naval forces and aircraft is the part of China's asymmetric or "assassin's mace" warfare strategy – building high-technology arms that will enable China's weaker forces to defeat the more powerful military of the United States in any future conflict.

Two years ago Xi spoke to the Central Military Commission and called on it to move ahead with fusing advanced technologies like big data, cloud computing and AI for the Communist Party's People's Liberation Army."
Jerusalem Jerusalem Jerusalem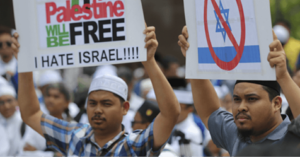 "Watch – Palestinian Authority TV: 'Allah, Drive the Jews Out' from Jerusalem" In the end, it is all boiling down to Jerusalem. This is exactly what the Bible states is going to happen. This city is God's anvil for judgment against the all the nations that refuse to believe his prophetic word!
Zechariah 14:12 And this shall be the plague wherewith the LORD will smite all the people that have fought against Jerusalem; Their flesh shall consume away while they stand upon their feet, and their eyes shall consume away in their holes, and their tongue shall consume away in their mouth.

 "The Palestinians will take Jerusalem "if not peacefully then by force," an imam on official Palestinian Authority TV threatened recently, before calling on Allah to help the Muslims "drive out the Jews" from the holy city.

During a Friday sermon at the Al-Omari mosque, the preacher relayed the discussions that had arisen during the 9th International Islamic Jerusalem Conference in Ramallah last month.

"At the conference they determined that Jerusalem is the capital of the State of Palestine, and that it is a religious, Shari'ah and historical right of the Muslims, and of no one else but them," he said, according to a translation by Israeli watchdog Palestinian Media Watch."
Israel vs Iran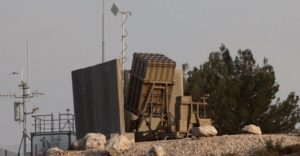 "Iran is the culprit behind Tuesday's Gaza rocket barrage, Israel says" Iran appears to be using Hamas to fire rockets into Israel. This is Iran's way of getting back at Israel for attacking its bases in Syria.
Titus 2:13 Looking for that blessed hope, and the glorious appearing of the great God and our Saviour Jesus Christ;
"Israel is pointing a finger at Iran for being behind the most serious escalation on it's southern front in four years.

Less than a month after Iran's Revolutionary Guard Corps fired 32 rockets toward Israel's northern Golan Heights, the Iranian-funded Islamic Jihad along with Hamas fired some 180 Iranian-made 120-mm. mortar shells and 107-mm. rockets toward communities in southern Israel.

It was the largest salvo fired from the Gaza Strip since the end of Operation Protective Edge in 2014. In response, Israel carried out the most extensive retaliation since 2014, striking 65 Hamas targets across the entire Gaza Strip, including a dual-purpose tunnel dug one kilometer into Egypt's Sinai Peninsula and then 900 meters into Israeli territory."
666  Surveillance System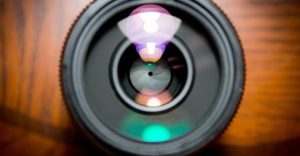 "Technocratic Nightmare: Amazon Working with Law Enforcement to Deploy Invasive Facial 'Rekognition' Technology" Yet another technological step towards complete control of society and to complete the perfect man/mouse trap! There is no escaping this system that is coming. All that resist this coming political, religious and economic system will be killed.
When this is in place, I believe the church will be at the marriage supper of the Lamb, and we return with the Lord to crush the antichirst and his armies!
We look forward for the Lord's coming for us while the world awaits "AA": antichrist and Armageddon!
Revelation 19:9 And he saith unto me, Write, Blessed are they which are called unto the marriage supper of the Lamb. And he saith unto me, These are the true sayings of God.

"Amazon is working with local law enforcement to deploy all-encompassing facial recognition technology powered by Artificial Intelligence. According to Amazon the service 'Rekognition,' is so powerful that it can scan people in real time, 'track persons,' identify and follow 'people of interest,' and can monitor up to 100 faces in 'group photos, crowded events, and public places such as airports,'
Amazon is marketing 'Rekognition' to Law Enforcement and Government Agencies as a means to further surveil ordinary civilians and criminals. Several Local Police Departments are ready to purchase the service, in addition to multiple "fusion centers."
World War 3: China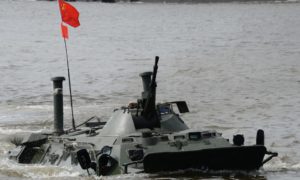 "China's amphibious ambitions emerge in South China Sea" I have said this many times that China is not building these weapons to look at them. With weapons like these, there is always the temptation to use them.
"In mid-May, China's news media reported People's Liberation Army (PLA) Air Force H-6K bombers landed on disputed Woody Island–the first time nuclear-capable aircraft landed on any of the features in the South China Sea region.

From islands China has militarized in the South China Sea, H-6K bombers are today technically able to strike Singapore and much of Indonesia, with potential capability to hit US installations in Guam and northern Australia.

But nuclear-capable bombers are not the only formidable power projection capability China is forward basing in the maritime area. Another potent force China has inserted into these disputed waters is the PLA Navy Marine Corps (PLAMC)."
Revelation 22:20 He which testifieth these things saith, Surely I come quickly. Amen. Even so, come, Lord Jesus.