WORLD WAR 3: Russia in full war mode
Verse of the Day
Matthew 24:5-7 For many shall come in my name, saying, I am Christ; and shall deceive many. And ye shall hear of wars and rumours of wars: see that ye be not troubled: for all these things must come to pass, but the end is not yet. For nation shall rise against nation, and kingdom against kingdom: and there shall be famines, and pestilences, and earthquakes, in divers places.
Commentary
While this issue is on the front burner, I will keep you on the cutting edge of what is happening with the coming of WW3. The is now no end to the rhetoric from Russia about war. Russia seems prepared and ready for a confrontation with NATO.
May the Holy God of Israel bless and protect you.
Isaiah 2:4 And he shall judge among the nations, and shall rebuke many people: and they shall beat their swords into plowshares, and their spears into pruninghooks: nation shall not lift up sword against nation, neither shall they learn war any more.
World War 3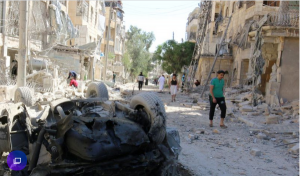 Russia said to send more warplanes to Syria, diplomacy 'on life support' 09/30/16  This is an update to what Russia is doing in Syria as Russia is gearing up to back Obama down.
"Russia is sending more warplanes to Syria to ramp up its air campaign, a Russian newspaper reported on Friday, as the United States said diplomacy to halt the violence was "on life support" but not dead yet.
Fighting continued to intensify a week into a new Russian-backed Syrian government offensive to capture rebel-held eastern Aleppo and crush the last urban stronghold of a revolt against Syrian President Bashar al-Assad that began in 2011.
Moscow and Assad spurned a U.S.-Russian brokered ceasefire agreed to this month and launched attacks on rebel-held areas in Aleppo in potentially the most decisive battle in the Syrian civil war.
U.S. Secretary of State John Kerry and Russian Foreign Minister Sergei Lavrov spoke by telephone for a third straight day, with the top Russian diplomat saying Moscow was ready to consider more ways to normalize the situation in Aleppo."
U.S. and Russia offer fierce words — but not relief — on Syria attacks 10/01/16  Obama can't even stand up to Iran; how is he ever going to stand up to Putin? In the end, I am sure Obama will back down unless he is intent on starting WW3.
Why should we get involved in this mess? If the Free Syrian Army wins they are Sunnis who have worked with ISIS. There is no doubt that Syria would turn into a Sunni terrorist state. If Syria wins it becomes a Shiite terrorist state. What is the difference? Let them fight it out to the finish, but keep us out of the war.
"The strained relationship between Washington and Moscow deteriorated further Saturday with new threats over Syria but no sign of relief to widespread bloodshed there.
As yet another hospital in the besieged city of Aleppo was reported bombed by Russian or Syrian government warplanes, a senior Russian official warned of "tectonic" consequences if the United States attacked forces loyal to Syrian President Bashar Assad.
The U.S., clearly frustrated and angry at what it describes as brutal, indiscriminate attacks on civilians by Syria and its Russian allies, warned this week it would end cooperation with Moscow over Syria if the violence continues.
Washington would end diplomatic negotiations with Russia over Syria and renege on an offer to share military intelligence if the attacks don't stop, and would consider "all other options," the State Department said.
So far, that has been an empty threat. Though portrayed as an urgent ultimatum delivered Wednesday, the Obama administration by midday Saturday had not changed course. Secretary of State John F. Kerry has spoken by telephone to his Russian counterpart, Sergei Lavrov, nearly every day since."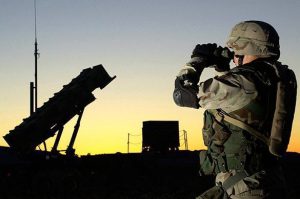 Moscow prepared for possible nuclear attack 10/02/16  This is from a Russian news source. Russia has its military ready for war and now it is working to prepare its citizens. According to the article, Russia has massive bunkers ready for its population.
"Representatives for the Russian Emergency Situations Ministry (EMERCOM) said that all bomb shelters and underground shelters in Moscow meant for the evacuation of people in case of a nuclear attack or other emergencies, "were prepared and will be able to accommodate the entire population of the capital."
"As a result of the introduction of new approaches to civil defense, an inventory of underground facilities of the city was conducted. The Moscow underground facilities will be able to protect 100% of the population of the city," deputy head of EMERCOM of Russia in Moscow, Andrei Mishchenko said.
He also added that the department takes urgent measures to enhance civil defense. The department updates the legal framework and modernizes control and alarm systems.
"We work to improve the public training system in the field of civil defense," he said.
Noteworthy, the Ministry for Communications, the Finance Ministry, the Ministry for Industry, the Russian State Reserve and the Bank of Russia earlier took part in a sudden inspection of the Russian army. The above-mentioned departments worked in a "war-time" mode to test their systems for a possible war.
The Washington Free Beacon wrote citing US intelligence that Russia suddenly started building super bunkers. According to the publication, "dozens" of such bunkers are being built across the country."
China paper says U.S., South Korea will 'pay the price' for planned missile system 10/02/16  China did nothing to try and stop North Korea from developing nuclear weapons and long range missiles. Now China is crying because the US is putting a missile defense system in South Korea for protection from NK.
What China said is really a threat of going to war over the radar system. I really do think that 2017 is going to be a very dangerous year and perhaps the start of WW3. There is so much happening that one incident could set off the war. We are now living in a time just as pre-WW1.
Matthew 24:6-7  And ye shall hear of wars and rumours of wars: see that ye be not troubled: for all these things must come to pass, but the end is not yet. For nation shall rise against nation, and kingdom against kingdom: and there shall be famines…


"The United States and South Korea are destined to "pay the price" for their decision to deploy an advanced missile defense system which will inevitably prompt a "counter attack", China's top newspaper said on Saturday.
Tension on the Korean peninsula has been high this year, beginning with North Korea's fourth nuclear test in January, which was followed by a satellite launch, a string of tests of various missiles, and its fifth and largest nuclear test last month.
In July, South Korea agreed with the United States to deploy the U.S. Terminal High Altitude Area Defense (THAAD) anti-missile system to protect against any North Korean threats.
South Korea aims to deploy the system on a golf course, a defense ministry official said on Friday.
But the plan has angered China, which worries that THAAD's powerful radar would compromise its security and do nothing to lower temperatures on the Korean peninsula.
In a commentary, the ruling Communist Party's official People's Daily said China's opposition to THAAD would never change as it was a serious threat to the regional strategic security balance."
American Politics
The Wikileaks Bombshell You Never Heard About 10/11/16  THIS IS A MUST-SEE VIDEO! Clinton campaign's shock admission to keep the public dumb. The Clinton campaign is literally conspiring to keep the population dumb, and they've admitted it!
I think in the end, that Assange will be a hero for showing us what is going on behind the scenes with the US government.
Hard Left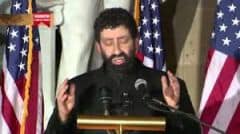 Rabbi Cahn: 'We're Seeing Things That Even Sodom and Gomorrah Didn't See' 10/02/16  I really like Rabbi Cahn. What is happening to the West is suicide by insanity. Because they have rejected God and his word, the Hard Left have been turned over to satan for their destruction. Their sin is driving them insane without any way out, because they've rejected the truth from God's word.
The antichrist will fit perfectly into their insanity and seal them into eternal damnation.
2 Timothy 3:1-4 This know also, that in the last days perilous times shall come. For men shall be lovers of their own selves, covetous, boasters, proud, blasphemers, disobedient to parents, unthankful, unholy, Without natural affection, trucebreakers, false accusers, incontinent, fierce, despisers of those that are good, Traitors, heady, highminded, lovers of pleasures more than lovers of God;

"We're seeing things that are unprecedented," said Cahn, a New York Times best selling author, who stressed that the "falling away" does not just mean a turning away from God but a situation where man turns away from his own being and pursues that which is unnatural and contrary to reason and order.
"Apostasia, in Greek, doesn't just mean a falling away from faith," said Cahn on the Sept. 29 edition of The Blaze, hosted by Glenn Beck. "It literally means a departure from the state of being."
"So here's what it means," he said. "In the same day when you see culture falling away from the ways of God, you're going to see departure from the state of being: Man departing from the state of manhood, women departing from the state of womanhood, marriage departing from the state of marriage, family from the state of family — all these things we are watching."
"You want to know the reason why we're hearing all these things, why the news, the blending of gender, and all of these things?" said Cahn. "It goes right to the word that was hidden 2,000 years ago."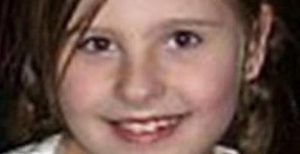 Jury in Buffalo convicts Virginia man in international kidnapping case involving protecting a 7 year old girl from homosexuals 10/02/16  This shows the insanity of Hard Left mind. A lesbian, who has no connection to a child, is declared the co-mother by a court! The real mother converted to the Lord and does not want the lesbian to have any contact with her daughter.
The court was going to take the child from the real mother and give her to this lesbian! The mother and child fled fascist America, and everyone who helped her is now being found guilty of kidnapping! America is ripe for God's righteous judgment.
Isaiah 59:3  For your hands are defiled with blood, and your fingers with iniquity; your lips have spoken lies, your tongue hath muttered perverseness. (4) None calleth for justice, nor any pleadeth for truth: they trust in vanity, and speak lies; they conceive mischief, and bring forth iniquity.

"There's no question, no doubt that Philip Zodhiates helped Lisa A. Miller and her daughter make their way to Buffalo, the first step in a journey that would catapult them into the national spotlight.
But did the Virginia businessman do it because he wanted to keep the then-7-year-old Isabella R. Miller-Jenkins away from her other mother, or simply because he's a good man trying to do the right thing?
A jury Thursday found Zodhiates guilty of conspiracy and international kidnapping."
Islam/ Iran/ The Coming Middle East War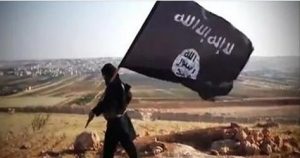 After Islamic State, fears of a 'Shiite Crescent' in Mideast" 010/01/16  ISIS in Iraq is preventing Iran's army from flowing into Syria. If ISIS falls, then Iran will be able to move its army to the Golan Heights which will immediately trigger a war with Israel.
It also would make Iran the dominant force in the Middle East and threaten Saudi Arabia. This could bring Turkey and Egypt into the war to help defend Saudi Arabia. Wait for the fall of ISIS because it is going to trigger massive wars in the Middle East. I believe that this war will be looked at as part of WW3. The fall of ISIS is starting to look like it is coming soon – most likely this year.

No matter how you look at this, Islam is heading toward a huge bloodbath as the Sunnis and Shiites are about to fight it out to see who dominates Islam. I feel that the Sunnis are going to win. No matter who wins, the winner will form a caliphate to destroy Israel, kill all the Jews and make Jerusalem its capital.Islam does not survive this encounter with the Holy God of Israel.
Zechariah 12:9  And it shall come to pass in that day, that I will seek to destroy all the nations that come against Jerusalem.

"From the point of view of Sunni Arab regimes anxious about Iran's regional ambitions, Islamic State—as repellent as it is—provides a silver lining. The extremist group's firewall blocks territorial contiguity between Iran and its Arab proxies in Syria and Lebanon.
This means that now, as Islamic State is losing more and more land to Iranian allies, these Sunni countries—particularly Saudi Arabia—face a potentially more dangerous challenge: a land corridor from Tehran to Beirut that would reinforce a more capable and no less implacable enemy.
Pro-Iranian Shiite militias such as Lebanon's Hezbollah and Iraq's Badr and Asaib Ahl al-Haq are filling the void left by Islamic State in Syria and Iraq, and they are much better equipped and trained than the Sunni extremist group. They are also just as hostile to the Saudi regime, openly talking about dismantling the kingdom and freeing Islam's holy places from the House of Saud."
As France Has Done to Israel
France's New Sharia Police 10/01/16  A few days ago I posted an article about the record number of Jews fleeing France in the face of Muslim terrorism. France has been leading the charge to divide both Jerusalem and Israel.
The Lord now is turning France over to the Muslims. Slowly but surely France, or at least Paris, is being taken over by Muslims. There is no way to stop this short of war because the French are under God's judgment. What they did to Israel is now coming upon France and that is the dividing of the land to a group that hates them.
Obadiah 1:15  For the day of the LORD is near upon all the heathen: as thou hast done (to Israel), it shall be done unto thee: thy reward shall return upon thine own head.

"Are French institutions sacrificing one freedom for another? Is equality between men and women being sacrificed to freedom of religion (Islam) to impose its diktats on French society?
If someone still does not realize that the Islamic dress code is the Trojan horse of Islamist jihad, he will learn it fast.
For years, "big brothers" have been obliging their mothers and sisters to wear a veil when they go out. Now that this job is done, they have begun to fight non-Muslim women who wear shorts and skirts — no longer just in the sensitive Muslim "no-go zones" of the suburbs, where women no longer dare to wear skirts — but now also in the heart of big cities.
"The law guarantees women, in all fields, same equal rights as men."
What people do not seem to know is that in the heart of Paris, a Muslim man can insult a woman for drinking a cola in the street and is served in stores first, before women."
Ecclesiastes 3:1  For everything there is a season, and a time for every purpose under heaven: